Have you ever accommodated yourself at the place that is bedecked with a rooftop infinity pool tucked at an elevation of 200 meters above the ground level? From this astounding rooftop you get to treat your eyes with the fascinating views of garden city. What about a family-sized hotel room that easily accommodate five members with separate chambers for parents and kids? Or a boutique hotel with a kaleidoscope of theme rooms that stimulate your wildest imagination?
Staying in a foreign hotel need not be the standard boring and cold environment travelers are used to. Regardless of your purpose and budget, choosing a hotel in Singapore can in fact be an exciting experience.
Most hotels in Singapore are equipped with standard facilities like no-smoking rooms or floors, business centres, gyms, swimming pools, spas, IDD phones, wireless broadband and restaurants.
This information is available on the respective hotel's website including rates, facilities, location maps, fact sheets, contact details, online booking as well as promotions.
Promotion rates are available most of the time and it is advisable for visitors to check directly with hotels before booking. There are certain peak periods during the year and hotel rates may increase significantly. For example during the F1 Grand Prix, some hotels near the race circuit may jack up the rates by as much as twice the normal rates. Rates can also be high during the year end festive seasons and when major events take place. So it is advisable to plan your travel by booking early to avoid paying through your nose.
Top 10 Mistakes Travellers Make
Over relying on the name of the hotel. This can be misleading. For example, Seaview Hotel may not provide you with a sea view. It may not even be near the sea.
Go only for low price. There is always a reason for the low hotel rates and things become obvious when you check in. On the other hand high rates do not necessarily offer what you would expect. Value for Money is the key.
Mislead by the pictures, images and videos on the hotel's websites. Pictures and reality are usually far apart.
Star rating may not be accurate. It depends on which organization did the rating. It is usually more reliable to read the reviews of people who have actually stayed at the hotel concerned.
Hidden costs. These may not be reflected in the published rates. For example some hotels include breakfast and internet access in the room rate while others charge them as additional items. Taxes and penalties are other hidden costs.
Booking through a third party or travel agent. This may not be the best in terms of cost. More often than not you will get a better deal booking online directly.
Fail to check the details. The hotel amenities, accommodation type and other services like airport pickup are often taken for granted.
Forgot to write down the hotel's address and contact information. This can be a real problem when you arrive in a strange place and do not have a clue of how to reach the hotel. Do not assume every airport has good signage and easy access to transportation services.
Fail to check on security policy. Most people making a booking online do not check on this to ensure your credit card details are secured. This is often overlooked and can lead to unpleasant consequences.
Fail to make price and other comparison. Many travelers are prone to making last minute reservation. It is advisable to check on the rates well ahead of your scheduled travel to get the best rates. Some hotels offer special promotional rates as well as increased the rates at certain times of the year. So do your homework and you will be well rewarded.
Singapore Information Summary
The first impression that strike first time visitors to Singapore is how green and clean the city is. Indeed Singapore is a cosmopolitan garden city that provides a first-world living environment, buzzing with a unique blend of culture, cuisine and arts.
It is an established regional hub for financial, education and health with a reputation as a country where everything works and what is promised will always be delivered.
It is not a big country but this place bustles with all types of activities and attractions. Events such as Great Singapore Sale, Singapore Arts Festivals, Light-ups for major festivals and F1 racing, make Singapore the most "happening" place to be in.
Dining and shopping are two of the most passionate activities of locals and this is reflected in the staggering range of exotic foods and endless shopping malls. If you are a newcomer, deciding what and where to eat is intimidating but also an exciting experience.
Visitors have no shortage of choice in accommodation as there are many types to suit all needs, budgets and preferences. These include affordable budget and stylish boutique hotels, to beautiful 5 stars hotels and fully furnished serviced apartments.
One great advantage Singapore has is the fact that it is strategically located in the heart of South East Asia and a convenient gateway to further explore the region.
Recommended Top Luxury Accommodation in Singapore
Capella Singapore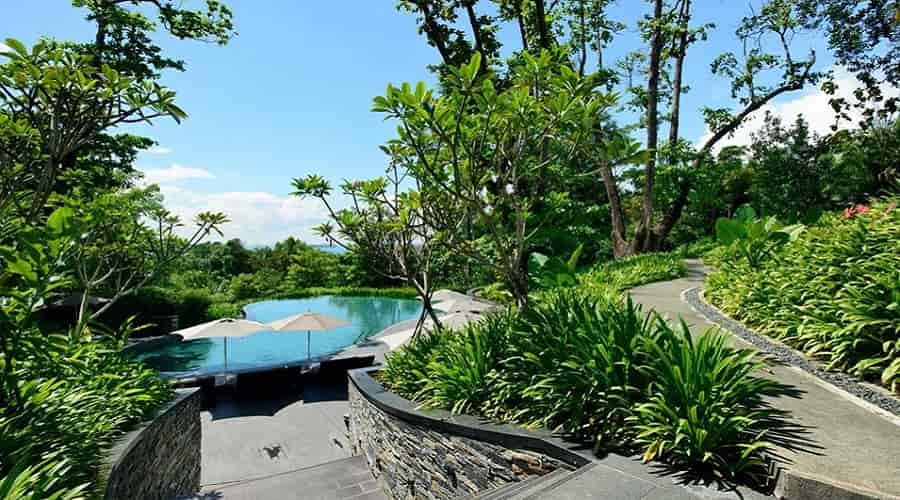 Capella Hotel Singapore offers extremely luxurious accommodation amidst tranquil surroundings on Sentosa Island.
Guests can choose from a wide range of accommodation; from standard rooms to spectacular villas.
Built: 2009
Rooms: 111
Rating: 5 stars
Nearest MRT station: HarbourFront
Distance and time to airport: 22km, 25min
Facilities
Banquets & Meetings
Fitness Center
High Speed Internet
Business Center with two boardrooms and three meeting rooms.
Fine Dining on Site
Three cascading outdoor pools
Sentosa Golf Club – priority booking
Shopping
Exclusive use of Capella Library with a vast collection of reading materials, board games & CDs/DVDswhich and offers light snacks and refreshments served through the day.
Unique Personal Assistant Service
Conrad Singapore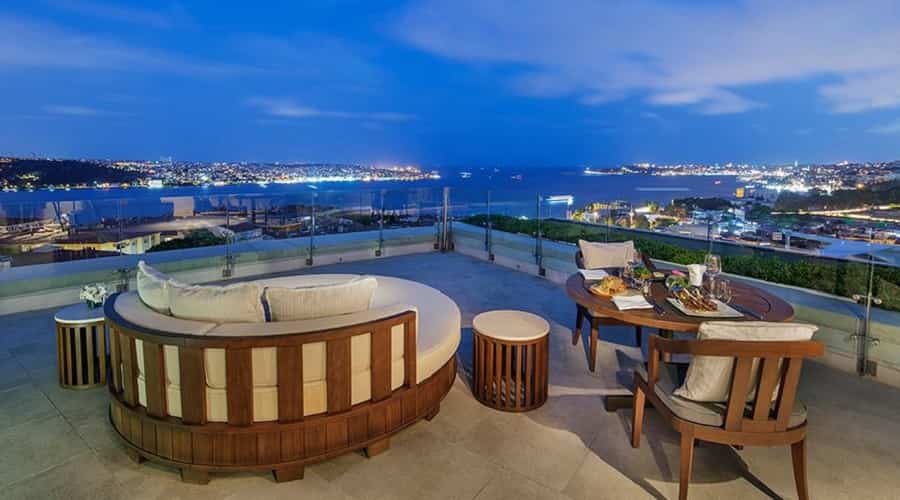 Located at the Marina Bay area, this award winning luxury hotel offers every room a panoramic view of the city. Its strategic location provide easy access to shopping malls, restaurants and entertainment venues.
Built: 2009
Rooms: 509
Suite: 25
Rating: 5 stars
Nearest MRT station: City Hall
Distance and time to airport: 20km, 20min
Facilities
Banquets & Meetings
Business Center
Meeting Space
Disabled Access
Fine Dining on Site
Fine Dining Nearby
Fitness Center
High Speed Internet
Outdoor Pool
Spa Facility
Tennis Courts on Site
Fairmont Singapore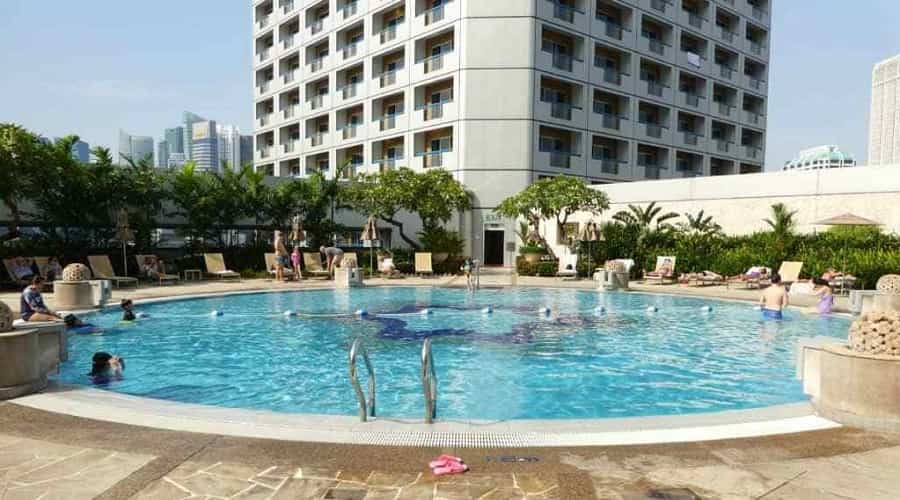 This hotel is located right at the heart of the business, entertainment, shopping and cultural districts of downtown Singapore. Won numerous regional and international awards including the World's Top 20 Best Overseas Business Hotels.
Built: 1986
Remodelled: 2002
Rooms: 769
Rating: 5 stars
Nearest MRT station: City Hall
Distance and time to airport: 20km, 20min
Facilities
Banquets & Meetings: Two ballrooms: 1 for up to 3200, 1 for up to 1000 people; 18 smaller rooms for 30-44 or 70-100.
Business Center on level 4 of the Raffles City Convention Center.
Executive Retreat: Executive Club and Premier Executive Club with 2-line phones, private lounge and concierge.
Fine Dining on Site with 16 distinctive restaurants and lounges.
Child Care Services
Fitness Center
Spa Facility: Willow Stream Spa
Shopping: Raffles City Shopping Centre is within complex.
High Speed Internet
Outdoor Swimming Pool
Tennis Courts
Four Seasons Singapore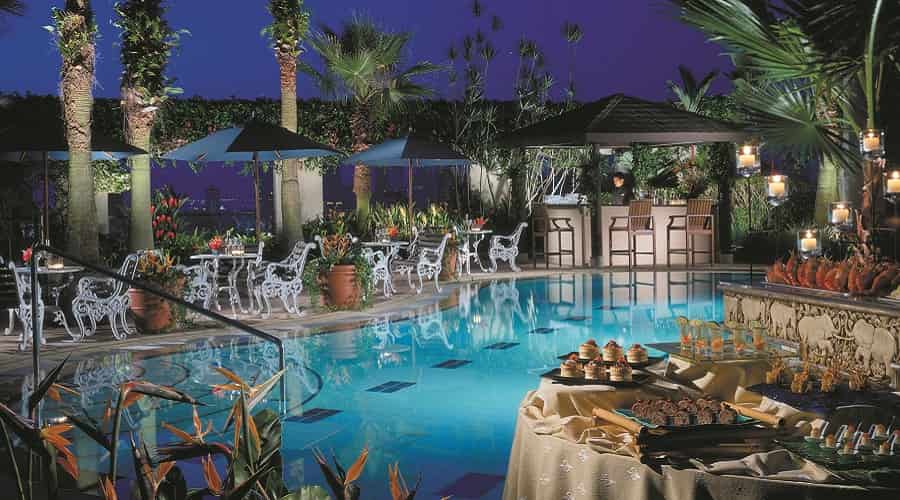 Located at the world famous Orchard Road shopping and entertainment district, the Four Seasons Hotel offers spacious rooms and great service. Its unique onsite restaurant serves international and popular local specialties and even boast of air-conditioned tennis courts.
Built: 1994
Rooms: 257
Suites: 15
Rating: 5 stars
Nearest MRT station: Orchard
Distance and time to airport: 25km,26min
Facilities
Awards: Conde Nast Award Winner, Travel & Leisure Award Winner
Banquets & Meetings: Four main meeting rooms and a ballroom with city views.
Disabled Access with wheelchair friendly rooms.
Fine Dining: Modern European cuisine and classical Cantonese.
Business Center
High Speed Internet
Fitness Center: newly renovated with flat screen TVs, personal trainers available.
Child Programs: Breakfast with Orang Utangs at the Zoo.
Outdoor Pools on multiple floors.
Spa Facility: range of body treatments, in-room massages also available.
Tennis Courts: two indoor, air conditioned tennis courts.
Ecological Tourism: special Night Safari tours for guests.
Golf Driving Range: computerized course simulator in hotel.
Golf: day trips to private courses nearby.
Fullerton Hotel Singapore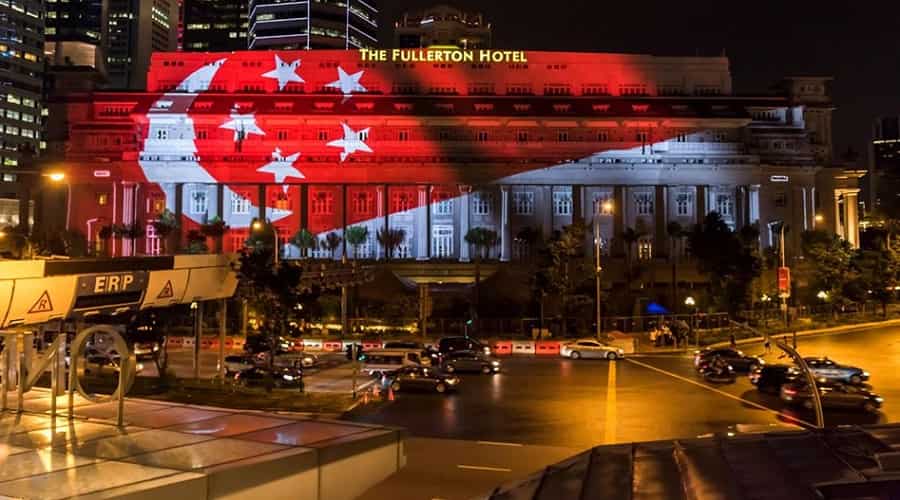 Prominently located in the buzzing financial district, this remodelled historical building is the favourite hotel for professionals, managers, executives and business travellers. This elegant and opulent hotel offers impeccable service, lavish facilities and a convenient and excellent location.
Built: 1928
Remodelled: 2001
Room: 400
Rating: 5 stars
Nearest MRT station: Raffles Place
Distance and time to airport: 22km, 25 min
Facilities
1 Awards:
* Amongst Best Hotels in the World – Travel + Leisure USA (2008 & 2011)
* Condé Nast Traveler USA, Readers' Choice Awards (2004 – 2010)
* Amongst Top 25 Conference Hotels and Top 25 Business Hotels in Asia
* Amongst Top City Hotels in Asia – Travel + Leisure World's Best Reader's Choice Awards (2006, 2007 & 2010)
2 Banquets & Meetings:
Nine state-of-the-art audio-visual function rooms can be customised to meet different needs and events.
3 Fine Dining:
International, Chinese, Japanese, and Indian cuisines including the Lighthouse that specialises in modern Italian cuisine and a breathtaking view over the bay.
4 Outdoor 25-metre infinity pool overlooking the Singapore River.
5 Spa: The Spa Artisan- be pampered by the skilled hand-work of a true artisan.
6 Recommended Rooms
The Straits Club is the hotel's premier executive club with exclusive privileges.
7 Business centre: The Financial Centre is a round-the-clock business centre with a full suite of business and secretarial services.
8 Fitness centre: Guests can exercise in the gym or the option to walk or jog along the beautiful Marina Bay
9 Outdoor infinity pool overlooks the enchanting Singapore river against the backdrop of the magnificent Doric columns of the hotel.
Grand Hyatt Singapore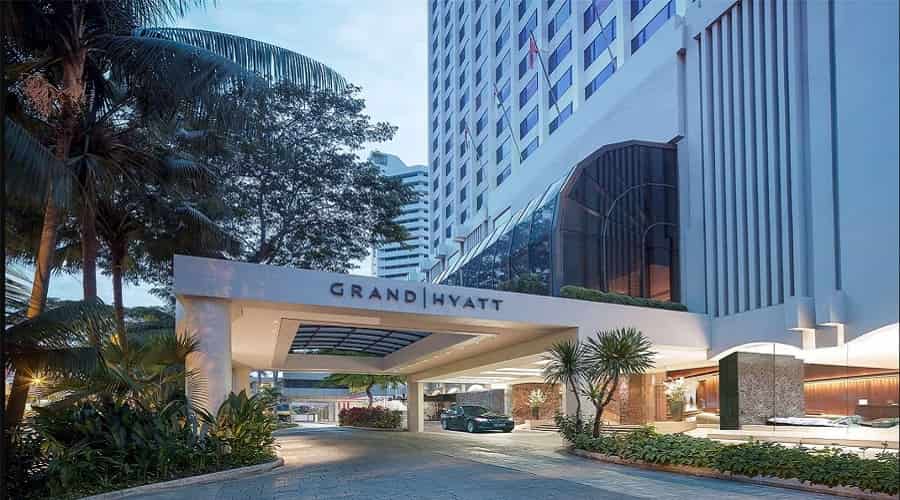 Located at the start of busy Orchard Road in the centre of the city's commercial and entertainment strip. Culinary haven with some of the finest restaurants and bars. Award-winning spa and fitness centre.
Rooms: 663
Rating: 5 stars
Nearest MRT station: Orchard
Distance and time to airport: 20km, 22min
Facilities
Disabled Access with specially designed guestrooms and a Damai Spa treatment room for physically challenged guests.
Fine Dining on Site: Asian, Italian and International Cuisine.
Outdoor Free Form Swimming Pool.
Spa: Damai Spa Singapore.
Tennis Courts and badminton courts on site.
Banquets & Meetings
Business Center
Fitness Center
High Speed Internet
Mandarin Oriental Singapore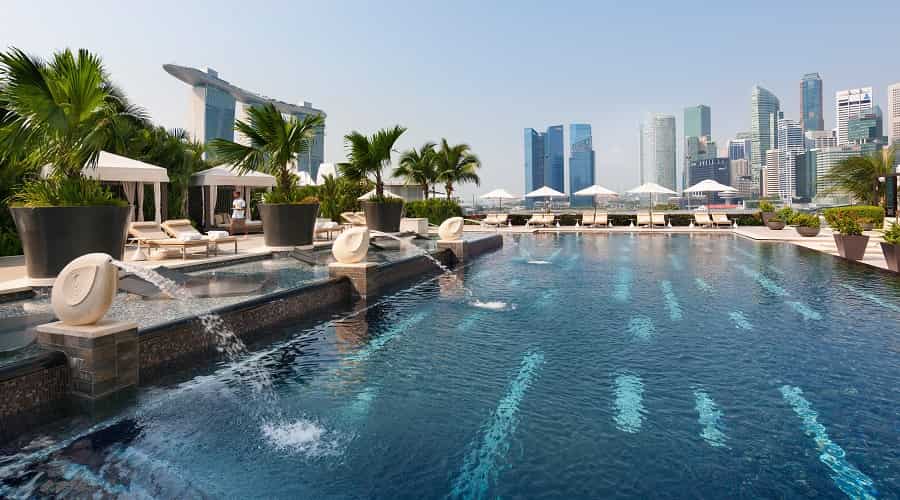 Breathtaking views of Singapore, seamless technology, acclaimed cuisine and a heavenly spa are just some of the special features this hotel offers its guests.
Rooms: 452
Suites: 75
Rating: 5 stars
Nearest MRT station: City Hall
Distance from and to airport: 19km,20min
Check Rates
Facilities
Location: Conveniently situated at the elegant Marina Bay and walking distance to the Esplanade Theatres and Suntec International Convention and Exhibition Centre.
Banquets & Meetings: customized programs for different needs and events.
Executive Retreat at the very spacious and high tech Oriental Club lounge.
Fine Dining: 6 Chinese, Mediterranean and Japanese restaurants and bars including Morton's Steakhouse.
Fitness Center: modern and State-of-the-art equipment and yoga classes.
High Speed Internet
Child Care Services and Programs
Outdoor swimming pool overlooking the magnificent Singapore harbour.
Spa Facility: the perfect urban escape to a personalized sensory journey.
Jogging & Running at the scenic seaside park next
Marina Bay Sands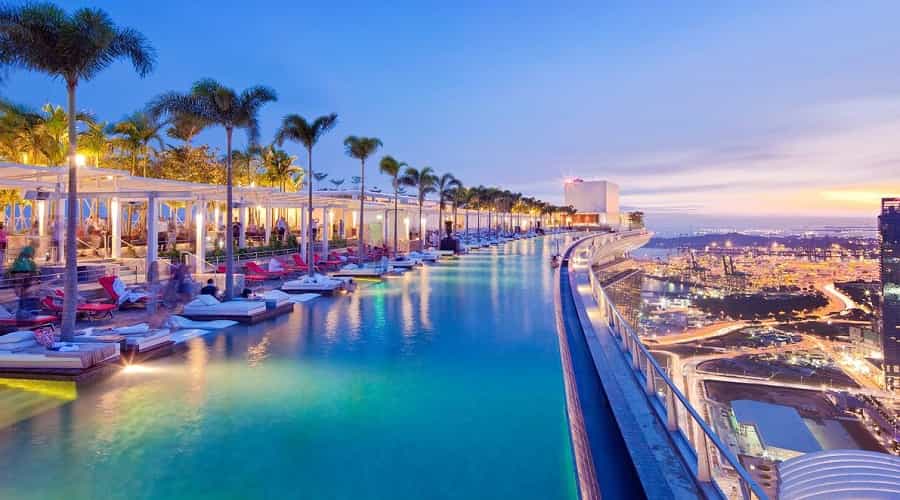 The most recognisable icon of Singapore, Marina Bay Sands Integrated Resort is a must visit place for first time visitors. It boast of 340m long Skypark with a 150m infinity swimming pool, 1,300,000 square foot convention-exhibition centre, 800,000 sq ft shopping mall, two large theatres, a museum, an ice skating rink, and the world's largest gaming atrium.
Built: 2010
Rooms: 2561
Suites: 230
Rating: 5 stars
Nearest MRT station: Bayfront
Distance and Time to Airport: 20km, 20 min
Check Rates
Facilities
Banquets & Meetings: customized programs to meet all types of needs and events.
Fine Dining: 50 different dining options, from casual to gourmet, with cuisines ranging from Asian to International, some managed by world renowned chefs.
Child Programs: The Qube Kids Club is the ultimate destination for children aged 6 and above. It features table tennis, Sony Playstation 3, X-Box 360, board games, Air-hockey tables and a lot more.
Outdoor swimming pool overlooking Singapore's skyline. At 200m above the lobby, the 150m pool is the world's largest infinity and outdoor swimming pool.
Spa Facility: The Banyan Tree Spa.
Gaming: 3 levels of gaming floor with over 500 tables and 1600 slot machines, offering the newest and most popular electronic gaming.
Golfing: the concierge team will recommend the best courses at the your most convenient time.
Business center
Banyan Tree Fitness Club
Raffles Singapore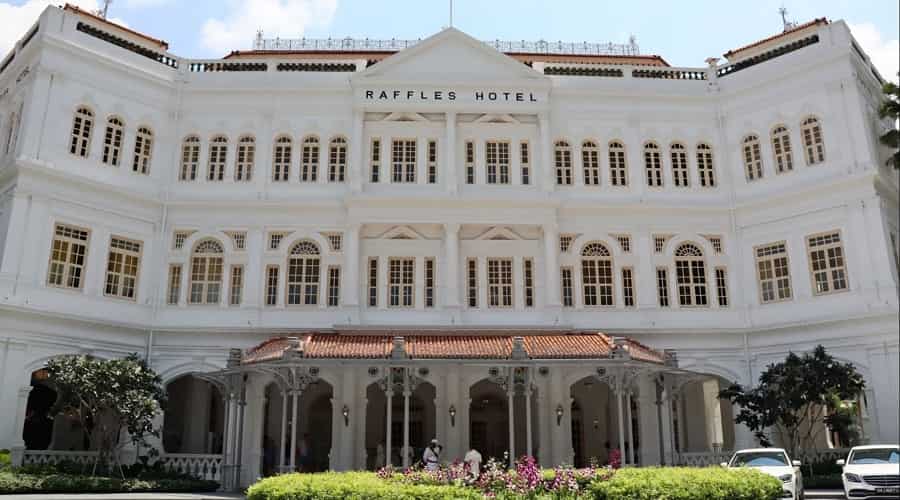 Hollywood celebrities, presidents, kings and queens have stayed at this world renowed hotel since 1887. The 103 suites are elaborately decorated with Persian carpets, antique furniture and precious artifacts. Don't forget to pay a visit to the legendary Long Bar to sample famous cocktail Singapore Sling.
Built: 1887
Remodelled: 1991
Suites: 103
Rating: 5 stars
Nearest MRT station: City Hall
Distance and time to airport: 22km, 20min
Facilities
Awards: Conde Nast's "#2 Best Hotel In Asia,". Marked as a National Monument- the only hotel in Singapore to receive this prestige. It is also the only hotel in Singapore with a museum.
Banquets & Meetings
Business center
High Speed Internet
Disabled Access: 15 suites with wheelchair accessible
Fine Dining: 16 food and beverage sites
Fitness Center: opens 24 hours a day
Child amenities are available for kids and families
Outdoor swimming pool and bar opens 24 hours
Spa: Raffles Spa and wellness packages
Shopping: arcade has 58 high end shops
Tennis Courts are located at Raffles' sister hotel across the street
Theatre & Museums: Only hotel in Singapore with a theatre and museum
Shangri-la Hotel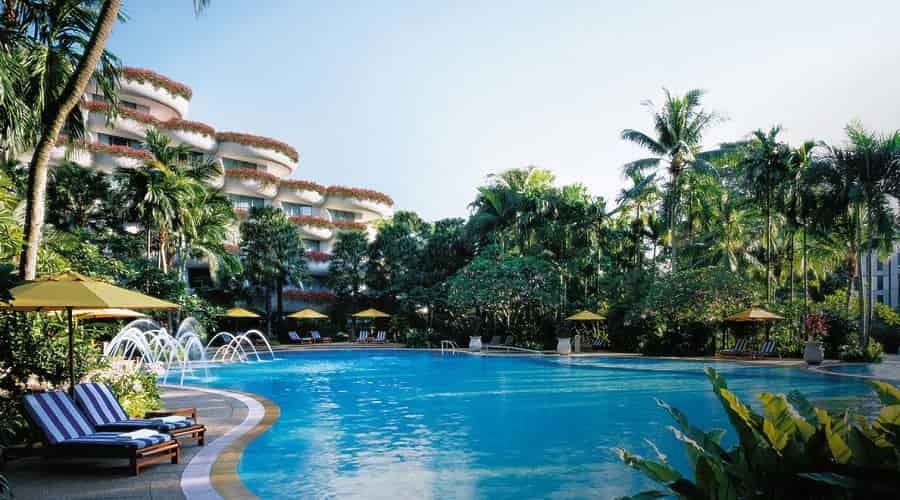 Like the famed movie "lost horizon" arriving at this paradise hotel, you will leave the hustle and bustle of the city behind you. Surprising busy Orchard Road, the other paradise for shopping, is just five minute walk away. This Shangri-La has three distinctive wings comprising the luxury guestrooms and suites, serviced apartments and condos.
Built: 1972
Room & Suites: 750
Apartment: 127
Luxurious Condos: 55
Rating: 5 stars
Nearest MRT station: Orchard
Distance and time to airport: 20km, 30 min
Facilities
1 Awards – Some of the recent awards:
* Best Business Hotel Worldwide and Asia-Pacific, Business Traveller (UK)
* Top Hotels in Singapore – 2nd, TripAdvisor, 2012
* Top 20 Luxury Hotels in Singapore – 2nd, TripAdvisor, 2012
* World's Best Service (Top City Hotel in Asia), Travel + Leisure, 2011
* Best City Hotel, TTG Travel Awards (Singapore), 2011
2 Landscape: Fifteen acres of gardens with 133,000 plants, flowers and fruit trees. About two hundred Japanese koi in a glorious mix of red and gold reside in a pond with tumbling waterfalls.
3 Banquets & Meetings: 2 ballrooms for up to 750 or 1300 people.
4 Business center
5 High Speed Internet
6 Executive Retreat: 23 smaller function rooms; Horizon Club with private purser, meeting facilities and lounge.
7 Fine Dining: 3 restaurants–Cantonese, Japanese and Californian–a veranda for afternoon tea and a lobby court.
8 Fitness Center: State-of-the-art gym with cardio equipment, shower, steam, Jacuzzi. relaxation areas and rock wall climbing.
9 Spa Facility: Aromatherapy, beauty and spa services. A wide range of massages, foot reflexology and post-flight therapy are available.
10 Outdoor exotic free-form swimming pool and children's pool.
11 Tennis court
12 Child Programs: Children's pool and child care services
13 Golfing on site: 3-hold pitch and putt golfing green.
14 Recommended Rooms
The glamorous Valley Wing is the top choice for Heads of State, Royalty and big wigs of the industry. The guests will experience unparallel level of personalized services and top class amenities.
Best Budget Hotels In Singapore
There are many good budget hotels in Singapore to choose from when cost is a factor in your travel plan. These budget accommodation provides all round convenience, acceptable comfort level, facilities, environment and value for money. Do not be too concerned about the location to places of interest. Singapore has a first class transportation system and travelling within the island is actually a pleasure.
The following are some of the most popular budget hotels in Singapore.
Hotel 81 (25 locations)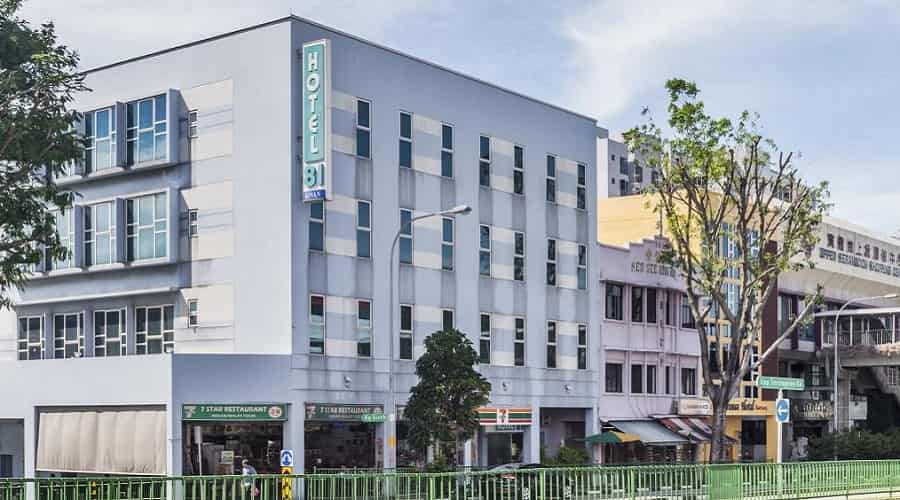 This is probably the largest budget hotel chain in Singapore. They offer reasonable room rates by focusing on good but no frills amenities such as comfort level and security.
Facilities and Services
Air-conditioned, Non-Smoking Rooms
Restaurants, Alfresco cafe and Pub
Simple Business Center (at some locations)
High Speed Internet
Attached Bathroom with hair dryer
In Room Beverages making facilities
TV
IDD Phone
Mini Bar
Laundry
Perak Hotel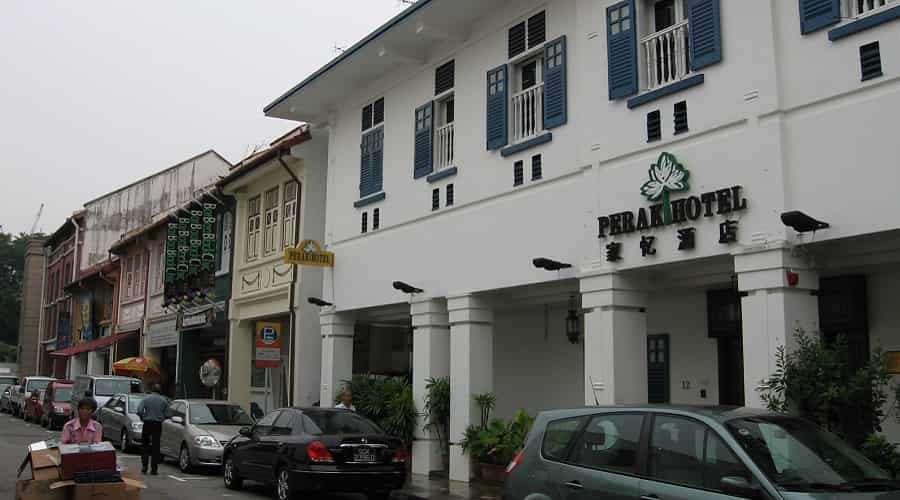 This hotel is situated in Little India which is real treat to your five senses. Bus routes and MRT stations are easily accessible. It has a unique and distinct character, full of sights and sound, alluring merchandise, authentic India food and local delights.
Facilities and Services
Air-conditioned, Non-Smoking Rooms
Restaurants
Business Center
High Speed Internet
Mini Bar
Cable TV
Safe Deposit Box
IDD Phone
Hair Dryer
Laundry
Fragrance Hotel (22 locations)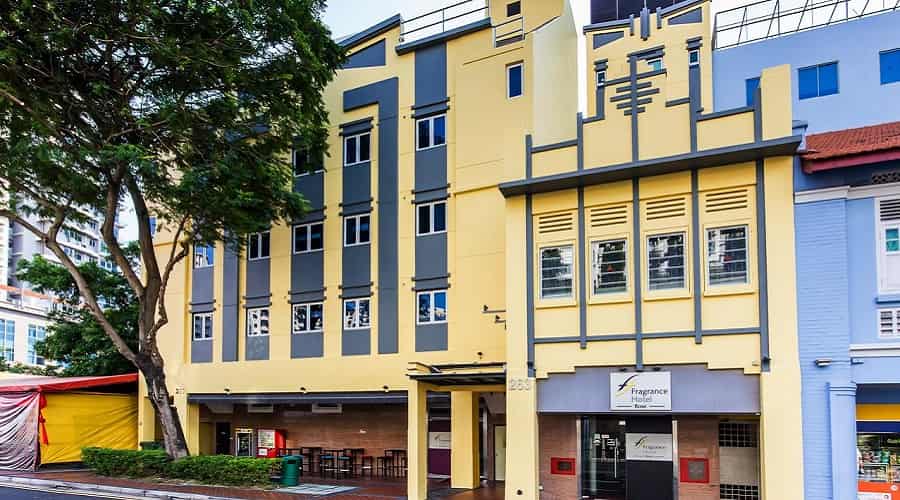 This hotel chain's motto is "Always Accommodating". With a presence at 22 strategic locations across the island, its objective is to provide services to guests with the perfect blend of warm hospitality wrapped in affordable luxury.
Facilities and Services
Restaurants
Fitness Center (at some locations)
High Speed Internet
Cable TV
IDD Phone
Hair Dryer
Laundry
Swimming pool (at some locations)
Tea/Coffee Maker
Fernloft Hostel (3 locations)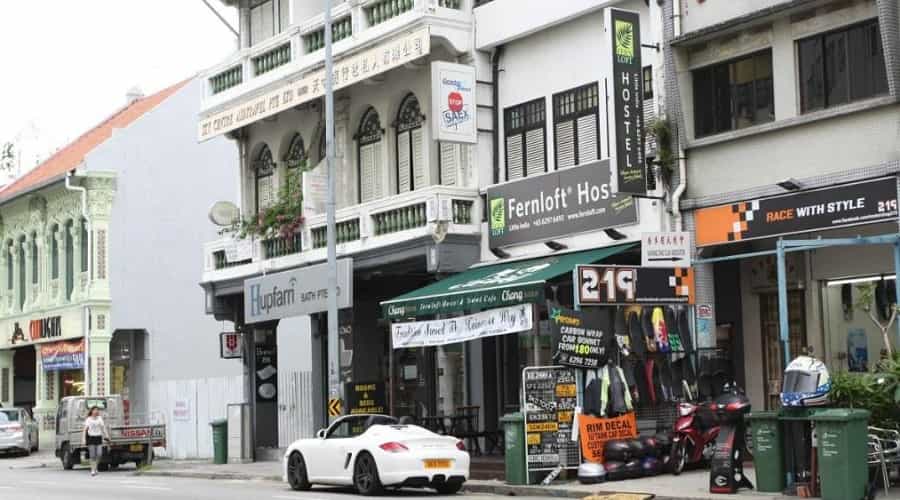 Fernloft is a small hostel chain with a service characterised by 6 core C values: comfort, cleanliness, convenience, care, cost-friendliness and character.
Facilities and Services
Air conditioned rooms
24hr concierge service
Free breakfast (coffee /tea/toast)
Free Internet Access
Guest lounge with TV/DVD
Free use of iron/ironing board
Free use of security locker
Free local telephone calls
Bar with Alfresco setting
Luggage storage area
Laundry service (coin operated)
Ibis Hotel Singapore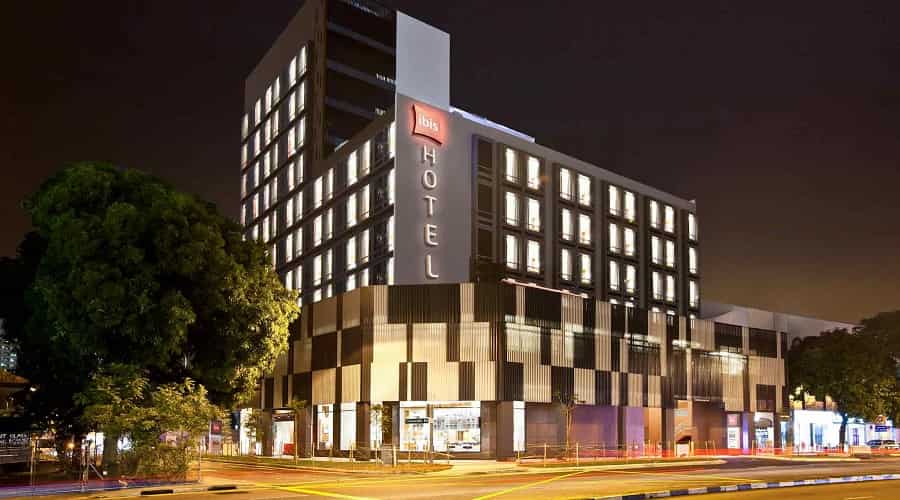 Voted The Best Economy Hotel in Asia Pacific by TTG in 2009, 2010 and 2011. This 528 rooms hotel is located in the Arts District of Singapore which is walking distance to museums, theatres, design centers, institutions, interesting monuments and landmarks. Popular tourist shopping areas including Orchard Road and Suntec Singapore can be reached easily by MRT, buses and taxis.
Facilities and Services
Air-conditioned
Connecting Rooms for Children
Wheelchair Access
Dining on site
High Speed Internet
TV
IDD Phone
Hair Dryer
Drink Vending Machine
Safe Deposit Box
Laundromat
1929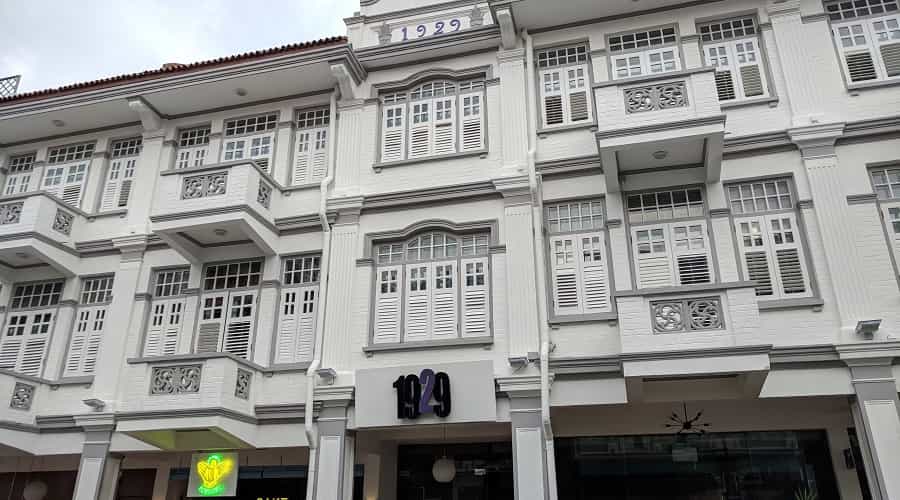 Located in Chinatown this hotel was transformed from five shop houses built in 1929, hence its name. Though small, this quirky and funky boutique hotel offers a blend of old world architecture, elegant interior design and informal settings. This place has a lot of heritage, with lanes of colourful quaint shops and interesting eateries. The Chinatown MRT is situation right in the mall, while taxis and buses are easily available.
Facilities and Services
Air-conditioned, Non-Smoking Rooms
Family Room
Gay/Lesbian Friendly
Restaurant
Business Center
High Speed Internet
Bathroom with hairdyer
Tea/Coffee maker
TV
IDD Phone
Mini Bar
Safe Deposit Box
Laundry
Babysitting/Child Service
Swimming Pool/Jacuzzi
What You Must Know About Singapore
Population: 5.31 million as at Sept 2012
Time Zone: GMT +8 hours
Weather: Typically from 24°C to 32°C throughout the year
Language: English, Mandarin, Malay and Tamil
Measure: Metric System
Voltage: 220 / 240 volts
Mobile Phones: GSM 900 / 1800 – 3G 2100 AND 4G
Currency: Singapore Dollar (S$) in denominations of 2,5,10,50,100,1,000 and 10,000 banknotes.
Credit cards and Travellers Cheques are widely accepted.
Exchange rate of S$ versus other major currencies Click Here.
Goods and Services Taxes (GST): A 7% tax is applicable in most hotels and some restaurants.
Business Hours: Office Hours
9am to 6pm, Monday through Friday
9am to 1pm, Saturday
Bank Hours 9am to 4pm, Monday through Friday
9:30am to 11:30pm, Saturday
Shopping Hours 10am to 9pm, Monday through Saturday
Many shops are open on Sundays and Public Holidays
Tipping A 10% services charge is normally added to your bill. Some establishments do not include this charge and it is up to you to offer a tip. Tipping is optional but always appreciated.
Dress Code It is normally quite hot and humid in Singapore, so smart casual wear is the norm. For leisure activities it is advisable to dress light. For business purposes wearing a tie or suit are appropriate. Most shopping malls and restaurants are air-conditioned and can be cold, so bring along a jacket.
Public Health Singapore is well known for its clean and tidy streets. It has one of the highest standard in medical care in the world. Therefore hygiene in public places is excellent. Tap water is clean enough to drink without boiling. If you need to seek medical attention you can easily drop over to any of the clinics, public and private hospitals.
VISA
Not required for stay of less than 90 days if you are from the European Union, North America and the Commonwealth countries. Visitors from certain countries need to apply for a visa from ICA (Immigration Checkpoint Authority) to enter Singapore.
20 Things To Do in Singapore
Cruise The Singapore River
Fly The Singapore Flyer
Take A Night Safari
Eat the Chilli Crab at the East Coast Park
Get A History Lesson at the Chinatown Heritage Centre
Enjoy a world class concert at the Esplanade or the Integrated Resorts
Visit the Botanical Gardens or Garden By The Bay
Stop By a Temple
Immerse Yourselves in the Nightlife at the Boat and Clarke Quays.
Tickle your feet with Fish Spa
Marvel at one of many museums in the Arts District
Swing To The Singapore Sling (cocktail)
Test your taste bud on local food in a hawker center
Try some refreshing and delicious local fruit juices
Visit one of many heartlands (public housing estates) to see how local people live
Have breakfast with an orang utan (primate) at the Singapore zoo
Feed the exotic birds at the Jurong Bird Park
Walk down Double Helix Bridge
Travel on the MRT (Mass Transit System)
Check your health with a TCM (Traditional Chinese Medicine) practitioner.