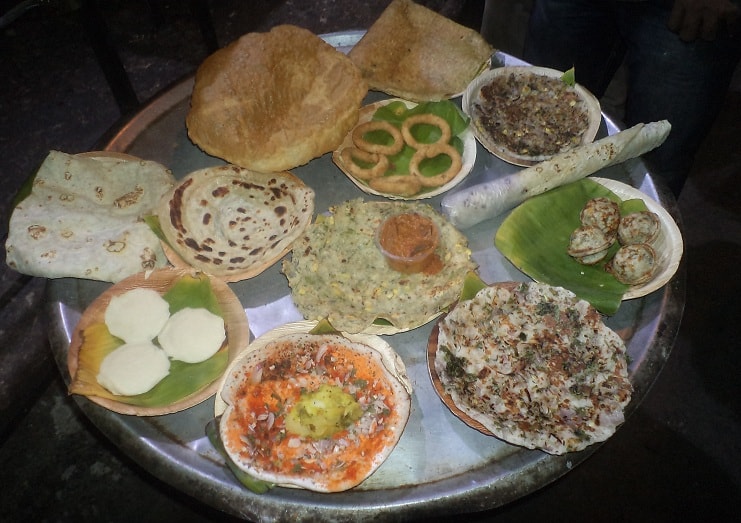 Bangalore, the garden city of India, is home to some of the best eating joints in the country. A multi-cultural city which is growing leaps and bound every day, there are several reasons behind its exponential growth. From being dotted with captivating and interesting eating joints in all directions, to its lip-smacking traditional cuisine. Let's take a look at why Bangalore is touted as one of the best places to enjoy a world cuisine. You can easily take flights from New Delhi to Bangalore to reach the city and enjoy a gastronomical ride.
Bangalore is the finest cultural hub along with spearheading the Indian IT sector. The foundation seat of several startups and home to some exceptional software engineers, Bangalore has come a long way, that just being a cultural centre. One of the few things that bring individuals to Bangalore is its incredible weather that's maintains a perfect temperature throughout the year. Apart from that the impactful cultural mix, with very less disparity adds to its ethnic vibe. Thus, producing a stunning image of modernism and history. There's really so much variation and diversity in even in the cuisines that no one would ever go confused and empty mare such a wide variety of kinds.
There are varieties of local food joints, international chain restaurants, roadside sellers, high-end fine dining, and even exotic food eateries in the city. Virtually everything one can think of is most likely accessible here. However there isn't any dearth of other cuisines also, although, mostly the south Indian eateries can be discovered in large numbers. Along With Hyderabadi and Mughlai cuisines, the oriental cuisines are extremely popular here and there are lots of establishments serving high-quality items. A lot of them also have some sort of speciality like breakfast food, desserts or smoked foods in Bangalore that additionally bring crowds to their doorways. If you feel like enjoying the food scenario of Bangalore, you can easily find flights from New Delhi to Bangalore.
Here are a couple of reasons why Bangalore food is really popular:
You can cannot Find Just Singular Variety of a Dish – With an evolved ethnic diversity, there's no limitation on which kind of dishes or food can be served. In addition, the independence of experimenting makes it an incredibly varied area when it comes to food. You can discover various types of non-veg items and steaks that are readily available. In addition, the reality that there's no one kind as such, enables individuals from any location to locate something of their very own.
A Large Array of Roadside Sellers – The little store owners in the more distant areas of Bangalore have possessed the profession for generations. There's a flavor a feel to such locations that can't be duplicated virtually in any other fine dining restaurant. There recipes have been handed down for decades, providing some of the most amazing traditional delicacies you might have ever had.
Traditional Fare – Bangalore is an excellent spot if one needs accurate, honest to God, south Indian food. The rationale being that unlike other south Indian states, Bangalore certainly will have tons of versions of the normal items and is a centrally located destination to enjoy such dishes.