There are a number of beaches in Goa- Anjuna Beach, Baga Beach, Dona Paula, Calangute, Cavelossim are famous beach resorts, following are the brief description of these beach resorts.
Anjuna Beach in Goa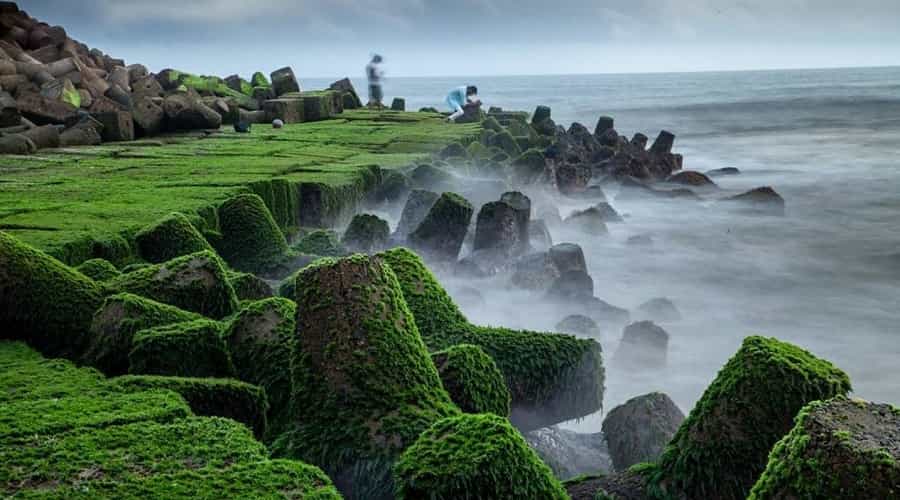 Famous as the freak capital of the world, Anjuna Beach Goa India is popular for Mascarenhas Mansion, Flea Market and Acid House Party. The key tourist attractions of Anjuna Beach are the superb monumental Albuquerque Mansion (the Mascarenhas Mansion) and the Chapora Fort. Anjuna is just the correct place for laze holiday.
In addition to the peaceful waters beach, Anjuna is also known for its full moon parties (Acid Party). It is especially meant for young tourists. Every Wednesday, there is a flea Market for skilled shoppers. Traditional Indian colors may be seen here in the market. You can find many India made or imported handicrafts in Goa Flea Market.
Arambol Beach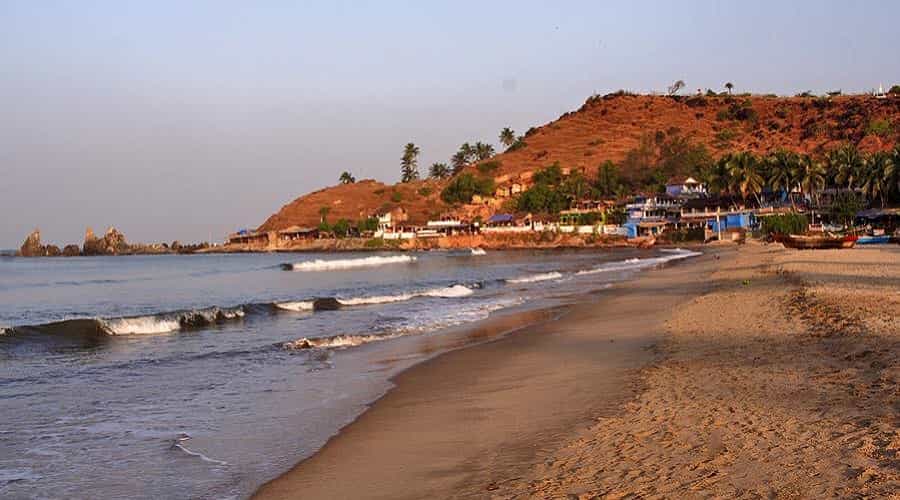 Arambol Beach Goa is situated near Mapusa city. The Arambol Beach attracts a number of global tourists, mostly during the winter season. Arambol Beach of Goa has a different Gypsy experience which attracts hippies. Arambol beach is among one of the most stunning beaches in Goa.
Baga Beach, Goa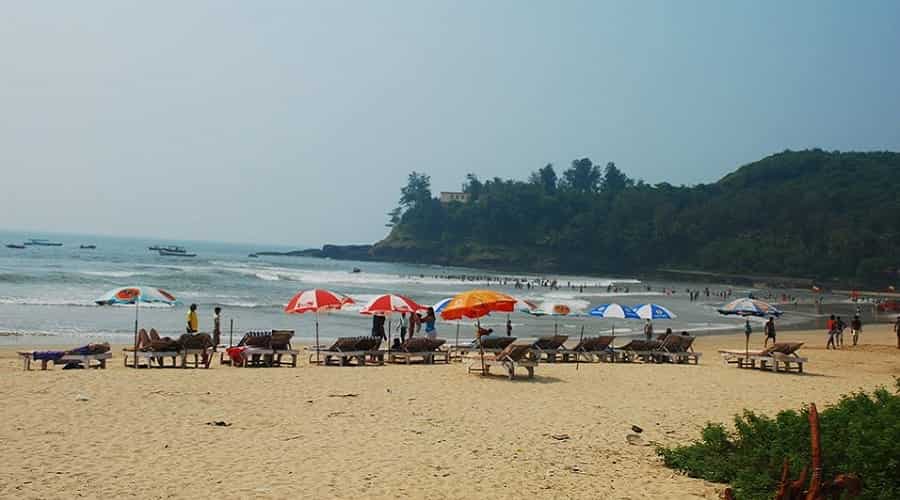 On the western coast of Arabian Sea, the Baga Beach Goa is around 30 km stretch, situated around 10 km from Mapusa. The calm environment of Goa Baga Beach accumulates the beauty of wonderful scenery for Beach lovers. Fishing and water sports are famous among Western tourists.
Dance and Goan meal are another tourist attraction. A popular dance floor is established with hefty sound system. Women are allowed for free but men and couples have to pay for it.
Dona Paula Goa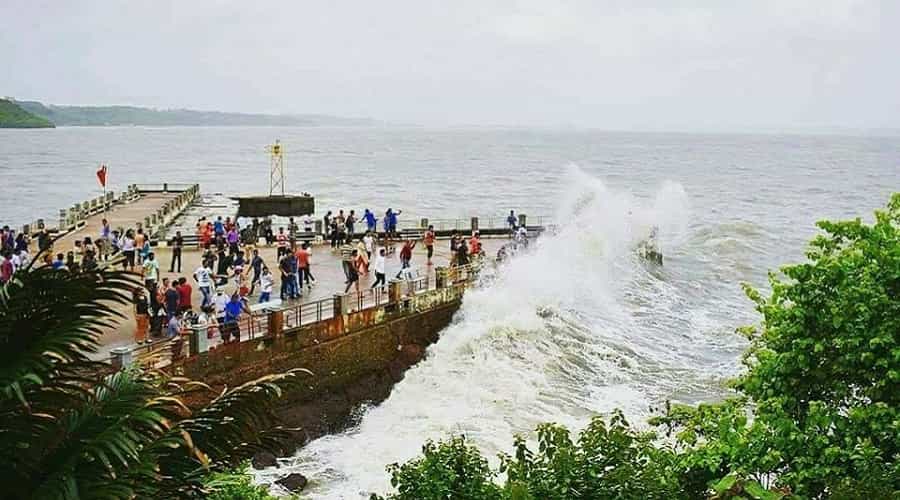 Dona Paula Beach Goa is located 7 kms from Panaji, the capital of Goa. This stylish picnic resort has achieved the tag 'Biarritz of the East' for its huge extent of sand and water of Arabian Sea. It is a enjoyment to observe by the stunning glow of the sun or the mellow blaze of the moon. The beach also provides a fantastic view of the Marmagao harbour across the River Zuari.
There are two idols near the sea carved from marmorite, a marble like stone. The statues or idols, together bearing the title 'Image of India', portray a woman facing east and a man facing west, almost certainly telling that whether West or East- the humanity is one.
The most imperative magnetism of Dona Paula beach is the water sports facilities obtainable here. The Dona Paula Sports Club, Goa offers water-scooter ride, cycling, and motorboats etc. windsurfing, parasailing, sports fishing, water-skiing, skibob, toboggan ski-biscuit, snorkeling, kayaking, harpoon fishing and yachting are water sports which you can enjoy at Dona Paula Beach of Goa.
There is also a National Institute of Oceanography and residence of Governor of the Goa state at Dona Paula.
Calangute Beach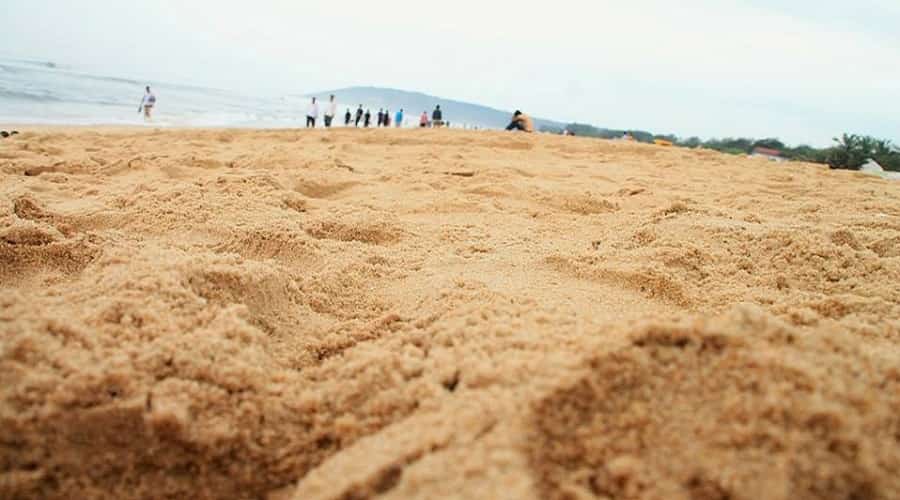 Calangute Beach of Goa is situated about 15 kms from Panaji. On the south bank of Mandovi, the Goa Calangute beach offers an outstanding sight of the Aguada and Reis Magos forts on the opposite bank of the river. Calangute Beach is called the 'Queen of Goan beaches'. It is one most well-liked and most inhabited of beaches in Goa and is famous for its picturesque splendor and magnificent views.
Although it was infamous some years back as a 'paradise' for hippies and the bizarre and now established as a pleasant tourist haven.
Benaulim Beach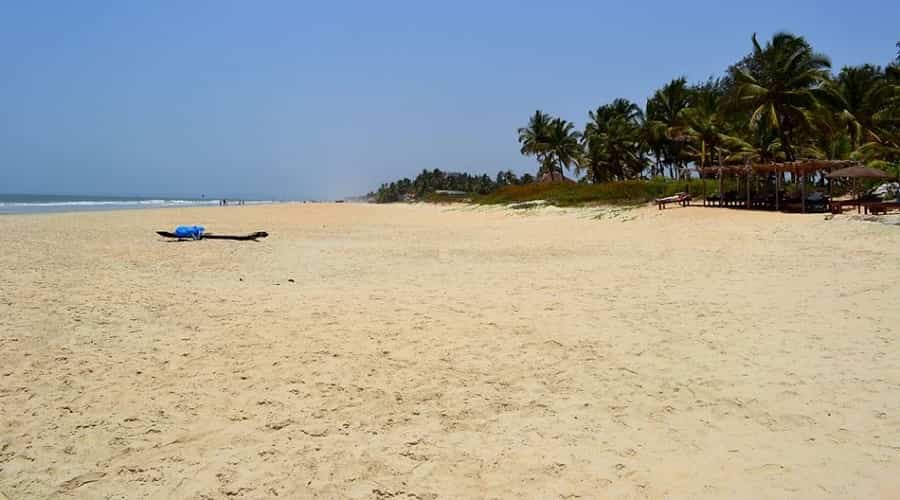 Benaulim Beach is safe for swimming. Benaulim Goa is a rural community area near beach side. Benaulim Beach possesses a number of useful bars and restaurants, a variety of cooking enjoyments of many kind of sea-foods. This beach is famous for its sloping sand, shops and soothing breeze.
Bogmalo Beach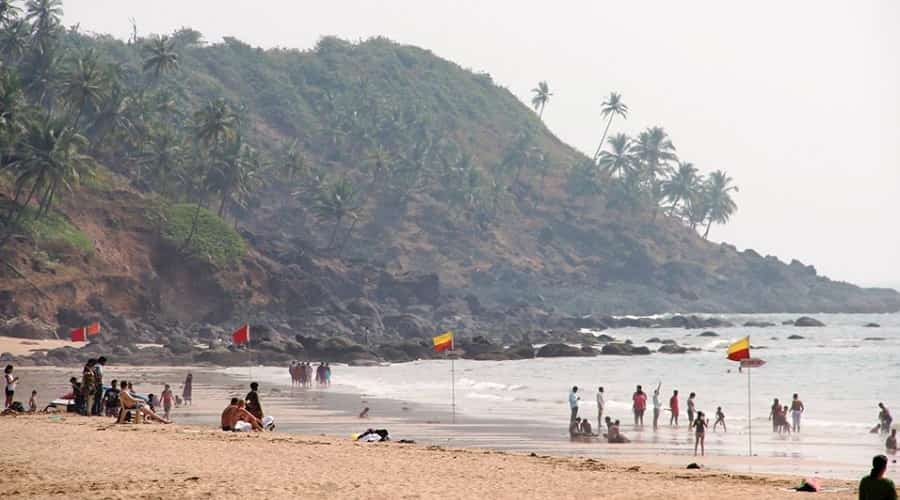 Bogmalo Beach (also Bogmallo) of Goa is a small village, located 4 kms from Dabolim Airport. in spite of its tiny size, Bogmalo has a range of lodging and fooding places. The Bogmalo Beach is located in a petite bay, with approximately 1 mile of curvature sandy track. The beach is famed for its beautiful sunsets.
Cavelossim Beach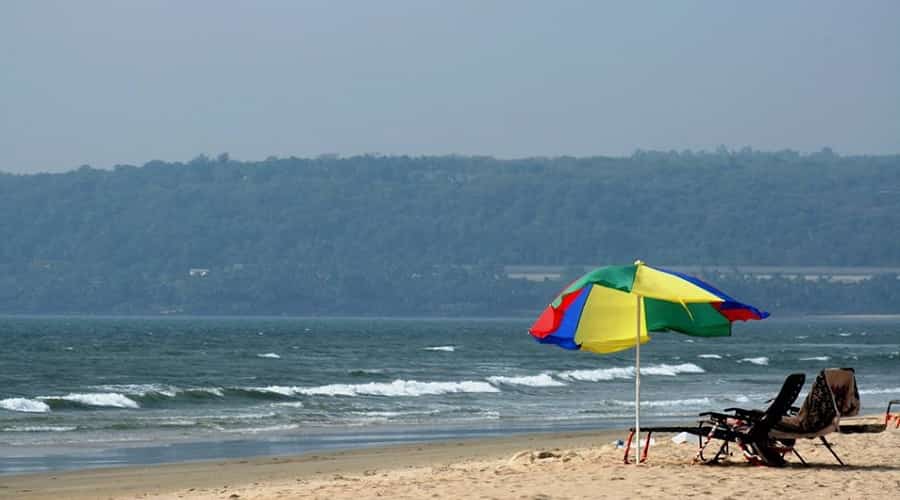 Cavelossim Beach of Goa is a 10 km narrow piece of immaculate beach. It is situated on the south of Benaulim. Cavelossim beach is perfect destination for the affluent tourists. The Goa beach of Cavelossim is fresher and much peaceful than other famed beaches. Dolphin watching, biking, wind surfing, jet skiing are the attractions for water-sports loving tourists.
Colva Beach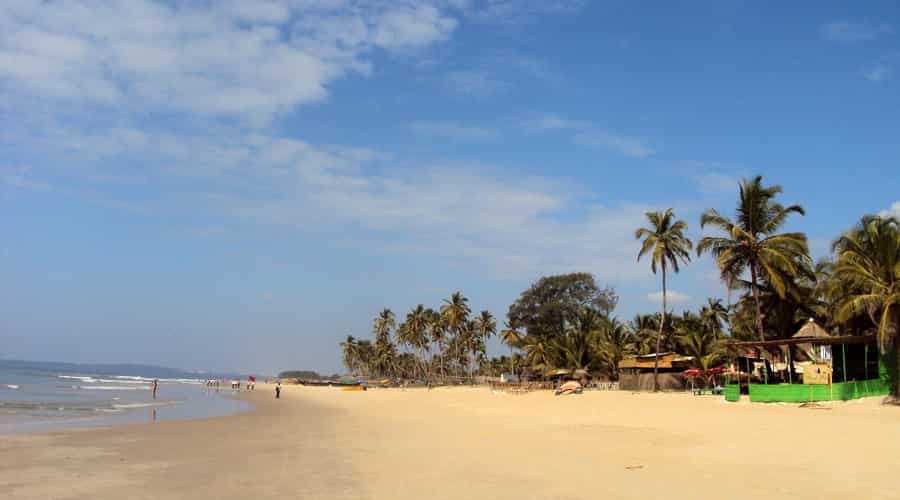 Colva Beach is located about 6 kms from Madgaon. Colva Beach, the delight of Goa and maybe the only challenger to Calangute Beach. Colva Beach Goa is supreme for its picturesque loveliness. Some years ago, there were only two cottages on the beach but nowadays, it is a beehive of movement. The beach ups in the morning to the echo of gently lapping sea waves and the view of boats returning from their daily grasp as the sun rises.
Miramar Beach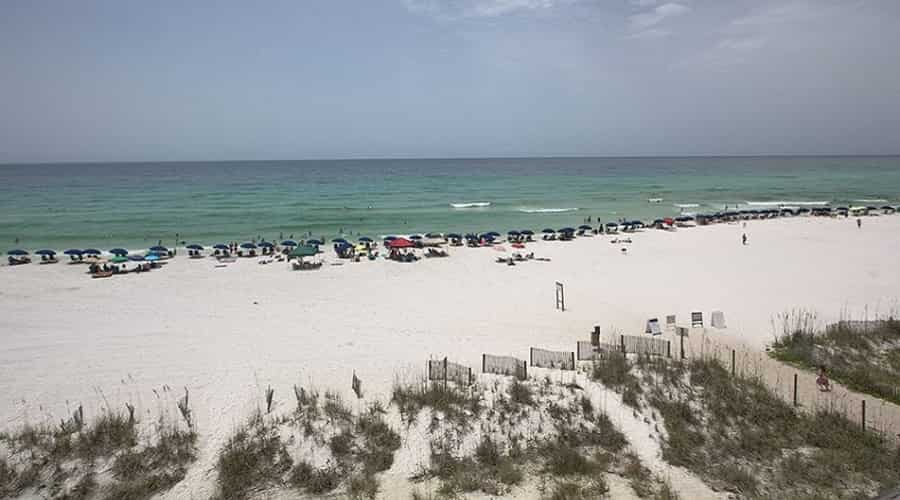 Miramar Beach is situated near to the Panaji, capital of Goa. It is the most frequently visited beach. It is a small beach located on Mandovi River.
Palolem Beach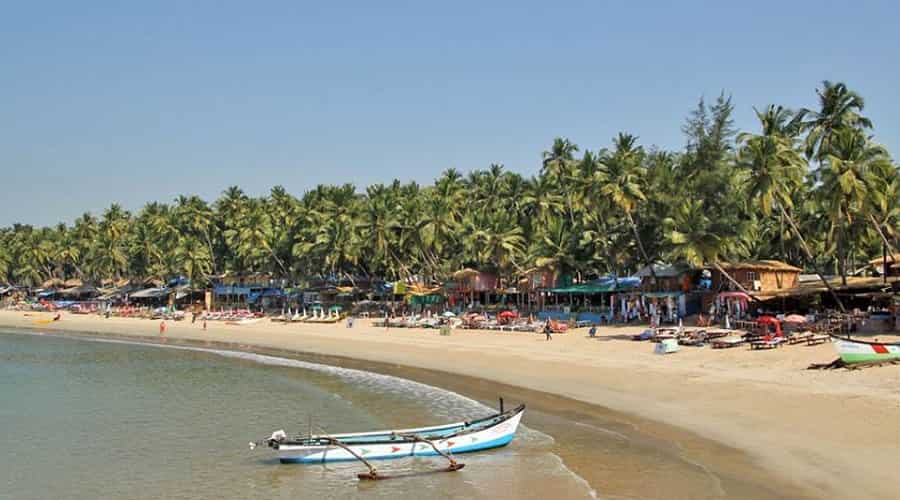 Palolem Beach is located about 37 kms from Madgaon. Palolem is one of the most enchanting beaches in Goa and yet not very crowded. A visitor can enjoy his privacy with nothing to disturb him expect the breeze and the beauty of the palmed alleys.
Varca Beach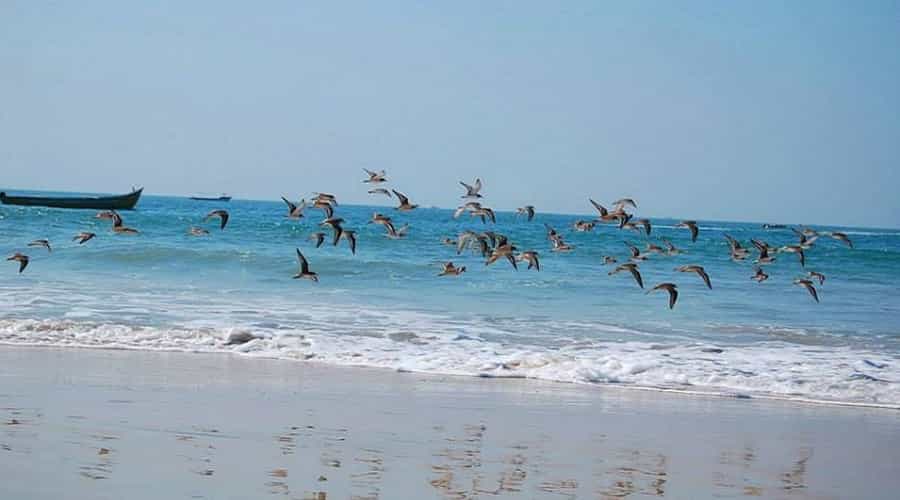 Varca Beach of Goa is famous as a accepted destination for international tourists. The tourists can enjoy the ride of wood-made fishing boats. Well-liked seashore resorts in Varca Beach are key of its attractiveness.