Built by the Romans, Bath is a beautiful, ancient city and a hub of multiculturalism. The multiculturalism did not stop with the demise of the Roman Empire, however. Today many restaurants flavor the city with tastes from all over the globe.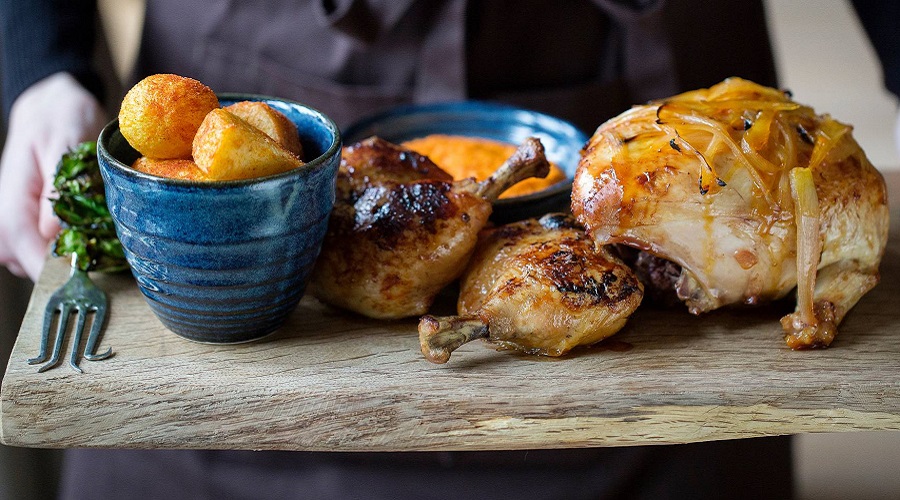 When you're visiting Bath it's not the easiest thing to find a restaurant that you like first time around, so here are a few places that are tried and tested favorites. Read on for three of the best eateries in Bath.
The Eastern Eye
Interestingly located above a bank, The Eastern Eye serves up some of the most delicious Indian dishes in the whole city. Visceral images of Indian life are depicted in the beautiful painted murals over head in the dining room. The room itself was once used as a meeting hall, but is now an atmospheric eatery that caters to every taste.
Service in the restaurant is excellent with the utmost care and consideration taken by the waiters. The broad menu has a wide range of balti and tandoori dishes, as well as some lesser-known, but equally tasty rarities.
At this juncture it might be worth mentioning that after a few glasses of wine driving back home is not recommended. There are plenty of places to stay in and around the area, but a personal Bath hotel recommendation would be the Francis Hotel Bath of Accor's MGallery collection – for more info and to book please check out the website.
Same Same but Different
While Bath is known for its wealth of idyllic cafés, the cafés themselves aren't often acknowledged for their food. With this charming café however, it's all in the name; same same, but different.
The rustic aesthetic compliments the menu, as there are Bentwood chairs, rough wooden tables, obscure paintings adorning the wall and an incredibly chilled-out vibe.
The menu offers some really tasty food in the form of mains and Tapas. The mains menu consists of things like Grilled Goats Cheese with Parmesan Polenta and a Tomato & Pepper Salad and Mackerel Nicoise with Quails Egg, Green Beans, New Potato and Sun Blushed Tomato, while the tapas menu offers up Harissa and Yoghurt marinated Chicken with Feta and Rocket, Crispy Halloumi cheese with Romesco sauce and Braised Pork Belly with Caramel miso sauce and greens. View their menu for a complete list of mains and Tapas
Demuths
Vegetarianism, is becoming increasingly 'popular' in recent years and the number of excellent vegan and vegetarian restaurants that have sprung up in this time is a reflection of that.  Demuths is no exception to this.
Rachel Demuth, the restaurant owner, offers cooking classes in a nearby location should you be inspired by any of the menu – which I'm sure you will be;  Mike's roast beetroot with lightly pickled lavender blueberries and homemade cream cheese curds and hazelnuts is a fan favourite, as is the truffled broccoli with cauliflower pannacotta, pickled kohlrabi and a thyme dressing. There is something for every palette.
Where are your favorite restaurants in Bath?  Have you been to any of the places we've listed? Let us know in the comments!