Thailand's buzzing capital city of Bangkok is often thought of as being exclusively for adults. With its notorious party scene, glitzy shopping centres, and ancient temples, you will be maybe be surprised to hear that there are also many things for the whole family to enjoy together!
Some of the best places for kids in Bangkok are:
Siam Ocean World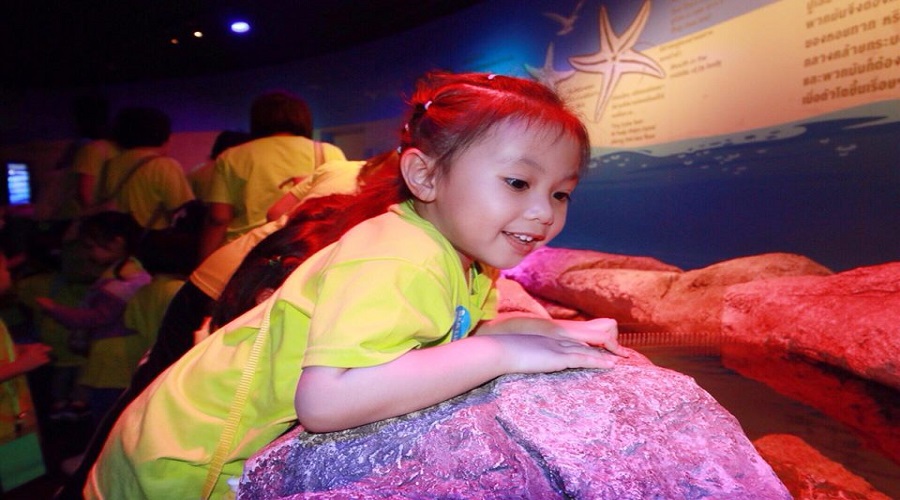 Great for adults and children alike, the aquarium at Siam Ocean World is filled with interesting and varied aquatic life. Children are captivated by the colourful and tropical fish, and usually can't wait to get their hands on the creatures in the touch pools! The penguins also do not disappoint!
Dream World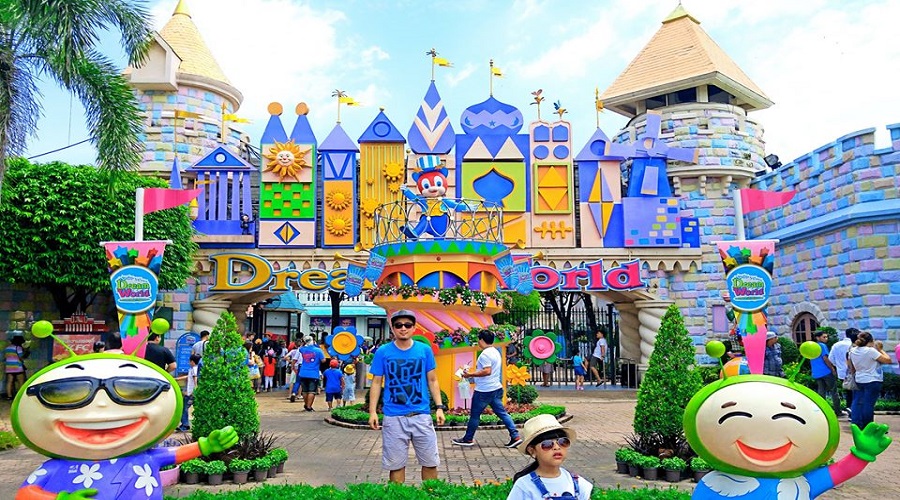 Dream World Theme Park has a selection of rides and attractions to suit all ages. There are also various eating and drinking outlets throughout the park. Fun characters roam around the park, and are happy to pose for pictures with all kids. They will even smile for the camera next to big kids! There is a small petting zoo and a nice boating lake. Feel sub-zero temperatures and have fun in the snow in the marvellously fun Snow Town.
Safari World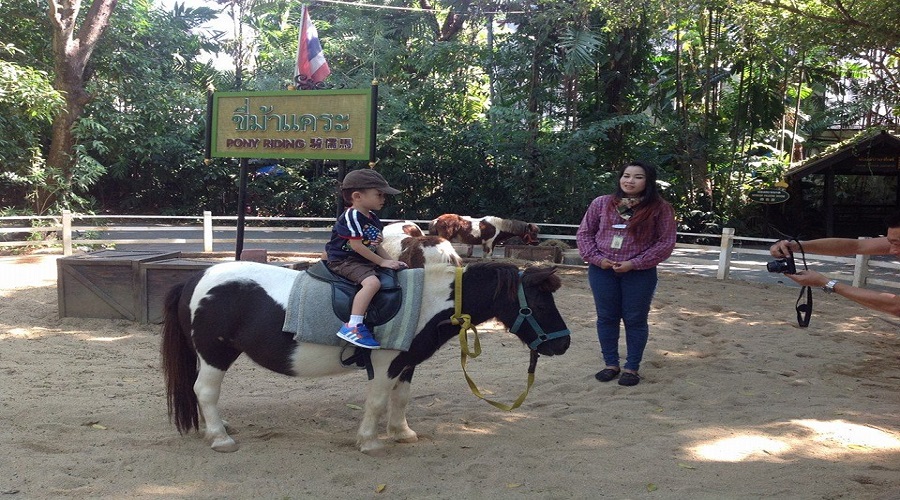 Hop in a car and head for Bangkok's Safari World. Similar to an open zoo, you drive your own vehicle through the various area, coming face to face with a large selection of different animals. Gasp as rhinos cross the tracks in front of you and be in awe of the beautiful tigers. There is also more fun to be had at Marine Park, which is next door. As well as an aquarium it boasts a variety of entertaining shows and a selection of good exhibitions.
Bangkok Snake Farm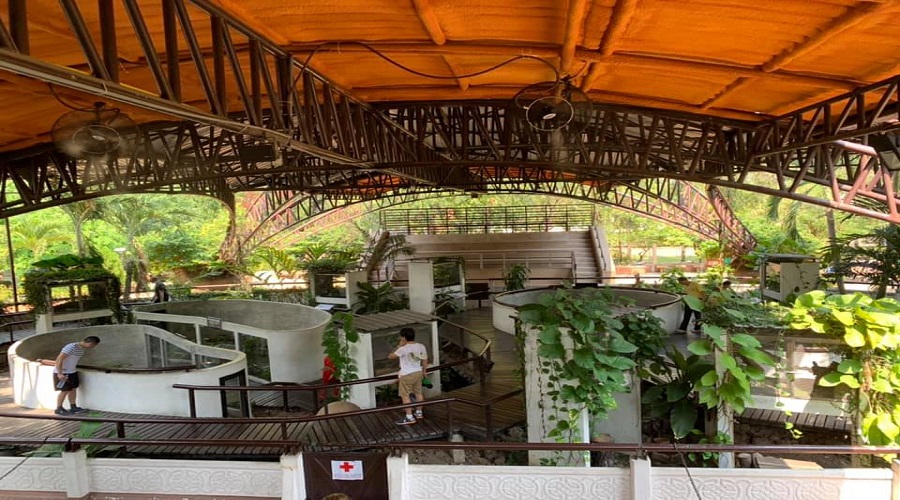 Get close to slithery creatures and watch how the kids are fascinated …. Whilst the adults often recoil in horror! See how a venomous cobra is milked, appreciate just how big a python really is as you are up close, enjoy snake shows, learn about Thailand's native snakes, and more!
Suan Siam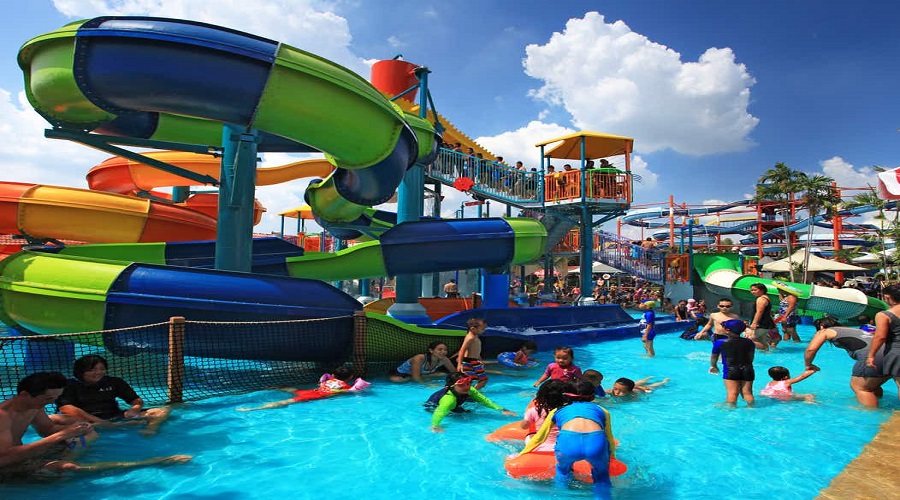 Suan Siam is a large water park that offers fun for everyone. It also provides a welcome cooling time away from the intense heat and sunshine. Take a dip in one of the pools, squeal down slides and chutes, ride the waves and rapids, and relax in the gardens and on the terraces. There are a variety of land rides too, making for a really fun day out.
Lumpini Park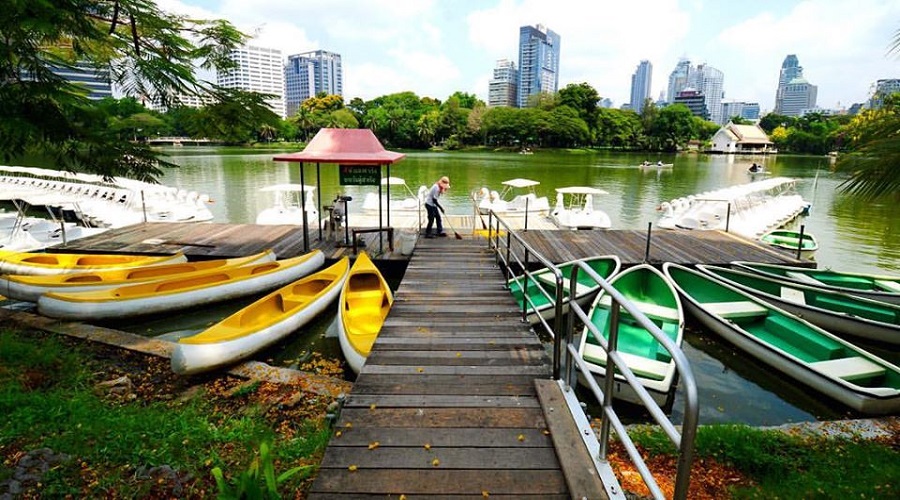 The wide open spaces provide the perfect environment for kids to run and play and let off steam. The park has a lovely lake, with various activities and attractions. It is a nice green place away from the concrete jungle and traffic.
Whilst these are ideas of the best places for kids in Bangkok, there are also cinemas, bowling alleys, ice rinks, swimming pools, museums, and shops to visit with children. Older kids may enjoy the temples, a cruise along the Chau Phraya River and waterways, bustling and colourful markets, or even Thai boxing or a cookery class!