Europe is a beautiful country teeming with several national parks serving as a habitat to several large mammals including Bison in Poland and the bears in the Belarus and the Pyrenes are very scarce to find. There are several species of birds also found in this country of varied landscapes and terrain.
As a birdwatcher you may know the species and even certain mating pairs and flocks in your local area; going on a holiday to bird watch means that you can view not just other species but birds in different habitats too and the natural beauty of many of these places also makes these trips worthwhile.
Though bird watching is seen as a solo hobby by many it can be good to go with friends or to meet up with local birdwatchers who may be able to tell you the best places to spot from.
Oulu, Finland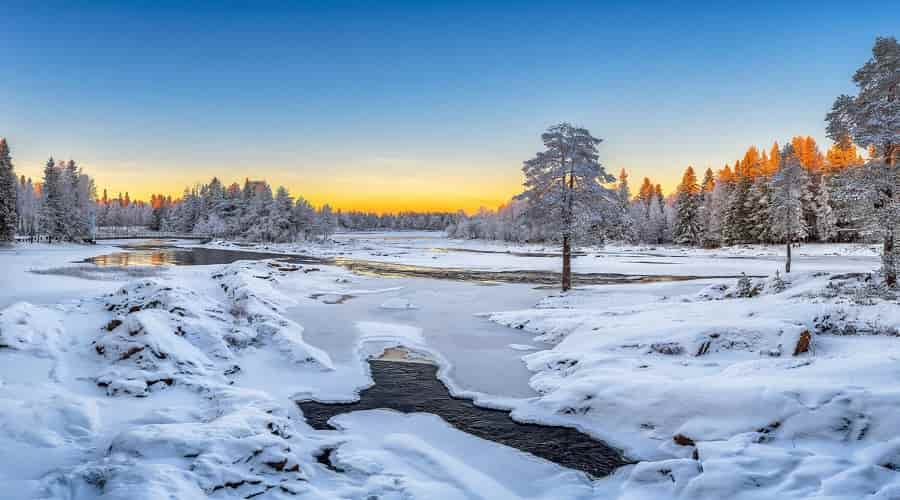 Oulu in the frozen north of Finland is popular with those hoping to see Snowy Owls, Ural Owls and Great Grey owls, these are each magnificent creatures that are perfectly suited to their surroundings and great to see in the wild; the country  has much more to offer its guests.
It is the northern conifer forests that offer some of the best viewing and birds of prey besides owls include golden eagles and white tailed eagles plus rough legged buzzards. There is also a good range of woodpeckers: grey headed, black backed, white backed and three toed.
Come May and then September you can take in the great migration of arctic birds heading north for the summer and then back south for the winter, late May could be the best time to visit Oulu therefore.
Outer Hebrides, Scotland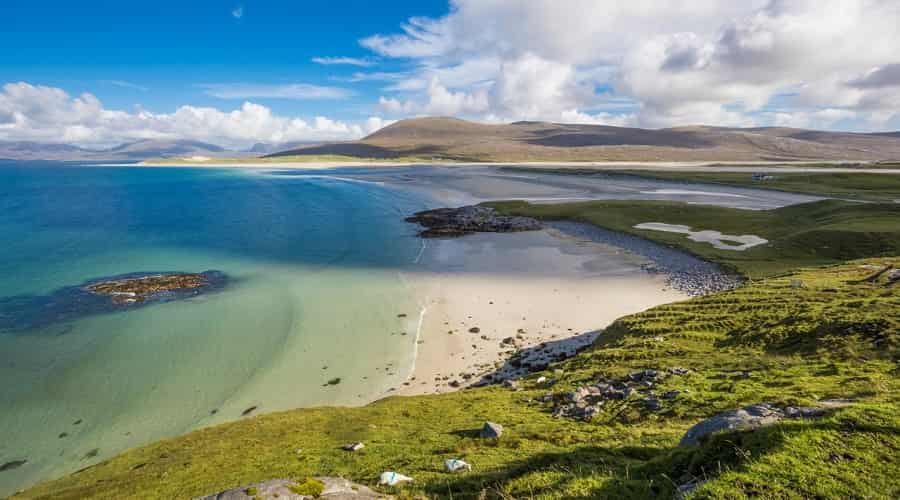 One of the most beautiful places to watch birds the Western Isles or Outer Hebrides contain hundreds of islands, some tiny and hard to reach where seabirds breed safe from predators.
The best place to see corncrake in the UK is on these islands where 50% of the population are found, you may want to get here for their arrival and for the arrival of swans and geese a little earlier.
Though the smaller islands are mainly used by seabirds for nesting including various gulls, Puffins and others there are plenty of places to see wading birds in the estuaries of the isles and Plover and Dunlin are best viewed from the Southern isles.
Norfolk, England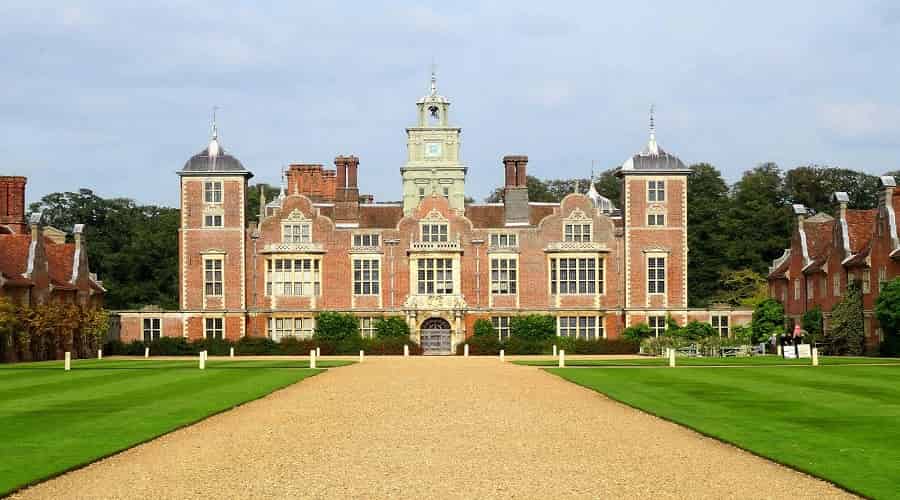 Norfolk is not far from London but a rural area sparsely populated it is a great habitat for many birds especially those suited to the wide open, and flat, expanses and to waders especially around the Wash.
The Norfolk broads are Wetlands covered in small streams and marsh, migratory geese love these areas as do harriers including marsh and montagu's.
There are a number of protected reserves in Norfolk as well with ideal spots and good lookouts and those at Holme and Cley are especially good for spotting rarer species migrating along the North Sea Coast.
Catalunya, Spain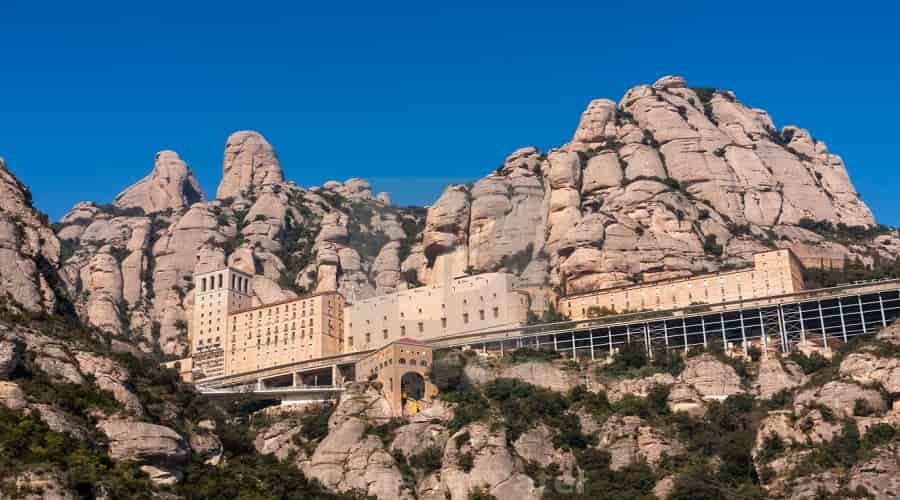 If you are fond of bird watching then you must visit Catalunya in Spain where you can spot at least 165 species of birds however, this is not the only area in Spain where bird watching can be done as there are many more places.
The wetlands set back from the coast can keep you occupied for a few days with many gulls and terns, some rare such as caspian terns. The massif coastal cliffs and hills are harder to reach but a boat tour can get you close to rare nesting birds like red rumped swallows and blue rock thrush.
Camargue, France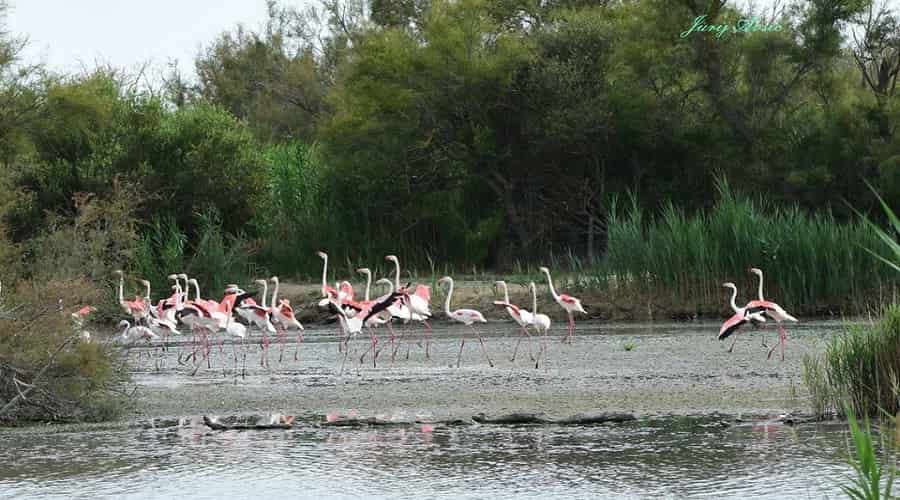 A huge, 210,000 acre, national park in the Rhone delta birds remain largely undisturbed here with its lagoons and lakes herons love this area but so do greater flamingoes which are impressive when a flock are wading but magnificent as they take to flight as one.
Central Bulgaria
Many know little of Bulgaria's many national parks including the Central Bulgarian, Pirin Mountain, Vitosha Mountain and RilaMoutanin national parks and mountain reserves, which until recently Bulgarian birders have kept to themselves, now though Birdwatching is becoming an important part of Bulgarian tourism.
Bulgaria has a fantastic range of birds of prey including around 7 types of eagle and many buzzards, harriers, sparrow hawks, flacons and three types of vultures too. Bulgaria also has many rare types of other birds including a large population of wallcreepers buntings, wagtails and treecreepers in the central mountains.
Pyrenees, France
The Pyranees Mountains unsurprisingly have a good number of raptor species but also interesting smaller birds such as booted and short-toed eagles, bee-eaters, and tawny pips. The best spots high up in the Pyrenees can be difficult to reach except by foot but are well worth the effort
Lesvos, Greece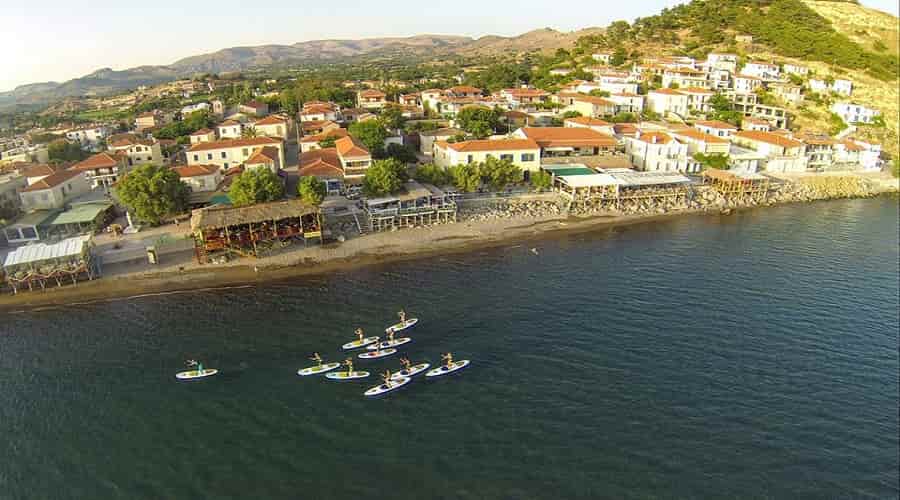 If you are a birder then you must visit the island of Lesvos at some point in your life, ideally in May when huge numbers of birds descend on the island, in some places they struggle to find space to land.
Large species include glossy ibis and purple heron but smaller birds like little bittern, various bunting and crakes as well as crested larks are easier to spot on Lesvos than almost anywhere else.
Austrian Alps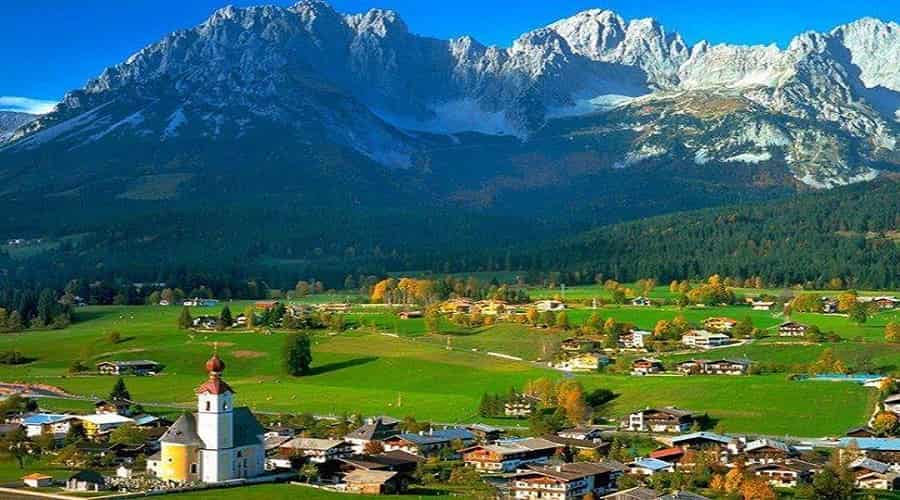 High up in the Austrian alps spotting a golden eagle high overhead may be the ideal of birdwatching many have and it can be a reality; with ski-lifts, Gondolas and funicular railways it isn't even that difficult to reach these marvels. The other great birdwatching site of Austria is the Great Bustards found in the east.
Urals, Russia
At the edge of Europe, a longer and higher mountain range than the Alps, the Urals are often forgotten and are of course far less accessible than the alps or for that matter almost any mountains in Europe. This shouldn't put you off though and among other birds imperial eagles, steppe eagles, demoiselle crane and little bustards await you.
Kolkheti National Park and Georgian Wetlands, Georgia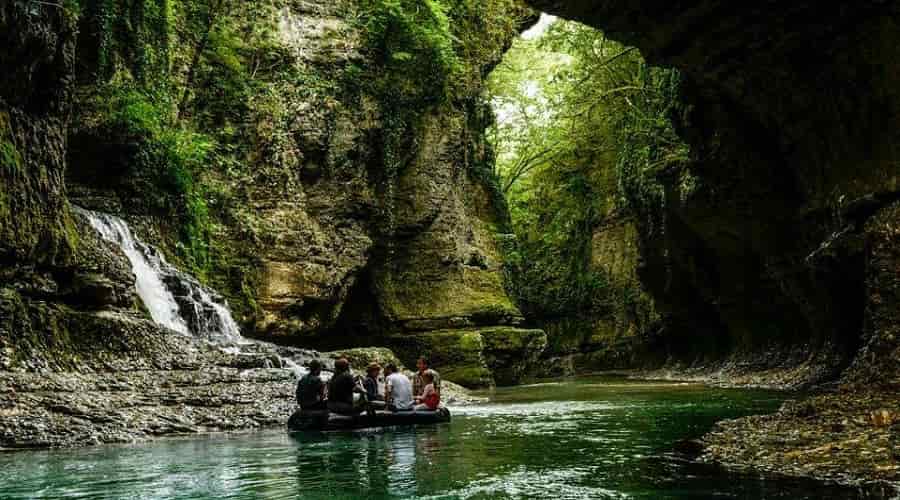 Georgia is a small country with diverse habitats, based in the Kolkheti National Park and with Mountains nearby, the lowlands of the Park itself and the Wetlands on the Black sea all actually very close you can fit a lot into a few days here. Across the country as a whole there are some 330 bird species and books are available dedicated only to the birds of this small republic, whose national bird is the pheasant, you also have a good chance of seeing Kingfishers and Warblers in the National Park and Wetland reserve and various raptors in the lowlands and mountains.
Which ever of these areas you do choose if you go at peak times, often spring or autumn, you are likely to meet up with other birders who may be able to share great tips on other spots around Europe.