Get a Glimpse of Charming Birds
Bali is one of the most famous and adorable destinations of this world that is travelled by thousands of people from around the globe who come to explore various attractive sites like Bali Bird Park. The magnificent Bali is a picturesque and the ultimate place to be at if you're a bird lover.
A Heaven of Earth Bali Bird Park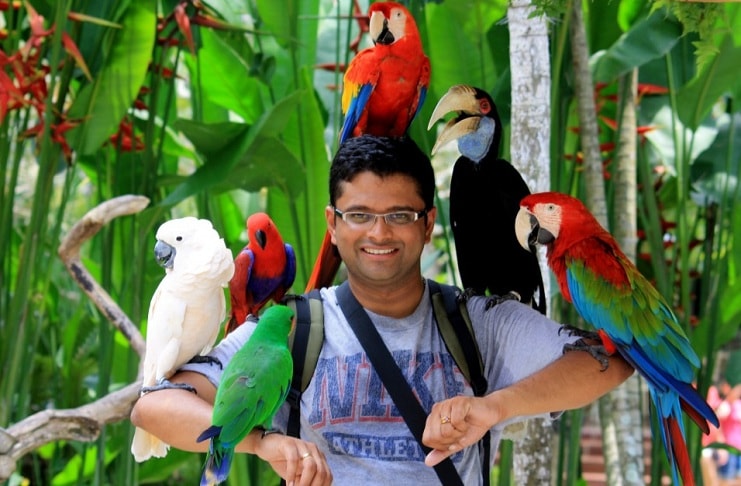 To witness the finest and largest agglomeration of Indonesian birds and also birds of South America, Africa and many other regions of this world, thousands of people grab flights to Bali and head towards Bali Bird Park that represents the pictures of a paradise. The park offers shelter to more than 1000 birds that belong to various species and encompassing the botanical land area of almost 2 hectares, this park allures plenty of visitors specially the bird-lovers. This area also features some of the most unique and amazing flora of this world that include approximately 2000 tropical plants (there are numerous attractive and alluring butterflies and you would be able to spot 50 distinctive varieties of palm as well).
It an adventure that has no boundaries as it provides you with an opportunity to have an excursion across South Africa, Latin America and Indonesian archipelago. The park is categorized by various regions that feature indigenous plant life, natural habitats of our birds and traditional artifacts for authenticity. You will be amazed to encounter the rarest bird of this world known as the Bali Starling. Besides, there is a large collection of Birds of Heaven and you will also be enthralled to discover the exotic birds of Papua. You can also head towards Far East Indonesia that is known to be the land of unique and astonishing array of many creatures like a giant carnivorous lizard and the extraordinary Komodo dragon.
The sweet sounds of Java's song birds will definitely amuse you and you will love to spot Serpent Eagles and fantastic Javan Hawk. Some of the most famous and colourful birds that can been sighted here are Javan Pond-Heron, Cattle Egret, Plumed Egret, Cinnamon Bittern, Green Junglefowl, Barred Buttonquail, White-breasted Waterhen, Wood Sandpiper, Common Sandpiper, Pintail Snipe, Spotted Dove, Plaintive Cuckoo, Greater Coucal, Lesser Coucal, White-bellied Swiftlet, Fork-tailed Swift, Asian Palm-Swift, Java Kingfisher, Singing Bush Lark, Barn Swallow, Pacific Swallow, Striated Swallow, Sooty-headed Bulbul, Yellow-vented Bulbul, Common Iora, Long-tailed shrike, Magpie-Robin, Pied Bushchat, Striated Warbler, Brown-throated Sunbird and many others.
The place also tempts its beloved guests with a diverse variety of colourful and beautiful butterflies-The Helena Birdwing (the brightest and the biggest specie having the gold and velvety black colour), The Great Mormon (the black princess, extremely adorable), The Swift Peacock (only found in java that appeals travellers with brilliant iridescent blue-green colour), The Giant Orange Tip, The Giant Crow, The Common Palmfly, The Palm King, The Red Lacewing and The Peacock Pansy.
You would love to stroll within the boundaries of giant walk that takes you through Papuan Rainforest, the natural eco-systems of the Bali Jungle and many other stunning and worth-visiting spots. The bridges and pathways are carved through the dense foliage and there are many positioned vintage points that help you spotting plenty of these free-flying birds. This landscape is one of the most famous destinations that is highly appreciated for annual gathering, drawing, painting, other creative competition such as photo shooting, student group special education, group arrangements and corporate program.