I adore castles. There's something about walking through a medieval fortress or royal residence and knowing that for hundreds of years legendary monarchs and nobles called these castles home.
Visiting any castle is like stepping back in time. Surrounded by imposing stone towers and lavish furnishings, for a moment you can get a sense of what it felt like to be a noble in the Middle Ages.
I've been to quite a few castles (some still intact and some in ruins) and honestly I can't imagine traveling to Europe without visiting at least one. It's hard to choose a favorite castle, but here are my picks for 5 of the most beautiful and best castles in Europe.
01. Lichtenstein Castle – Wurttemberg, Germany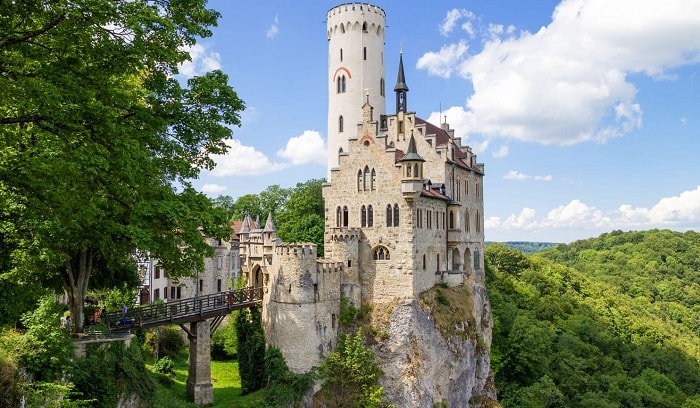 The first castle to be built upon this rocky crag was constructed in 1200. Throughout the Middle Ages the castle was destroyed and rebuilt twice. The latest additions were built in the 1800s by Duke Wilhelm of Urach. The castle is still owned by this same family of Dukes and open to visitors year round.
02. Warwick Castle – Warwickshire, England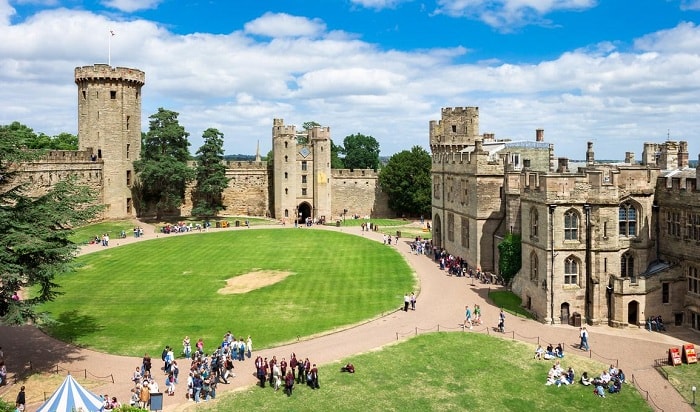 One of the best castles in Europe is also one of the oldest. Warwick Castle was originally built in the 11th century, and even though it's gone through several upgrades, it's still the stuff of medieval dreams. From the dark dungeon still equipped with shackles to the elegant halls filled with knights' Armor and paintings, Warwick Castle is perhaps the most intact fortress spanning nearly 1,000 years.
03. Stirling Castle – Stirling, Scotland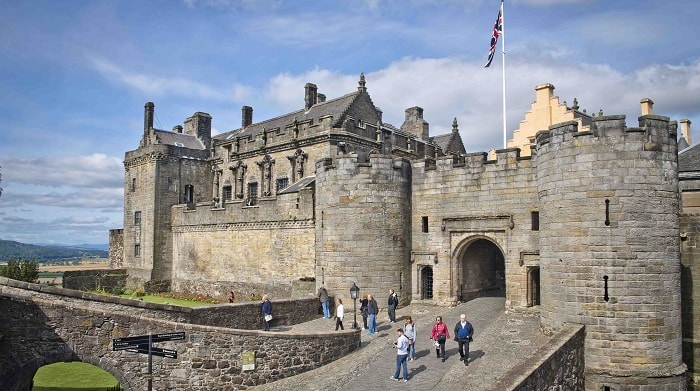 Built atop a dormant volcano, Stirling Castle was the fortress and royal residence of many past 16th century monarchs including Mary, Queen of Scots. Like many European castles, today's current structures include remnants from the late Middle Ages mixed with Renaissance influences.
04. Kilkenny Castle – Kilkenny, Ireland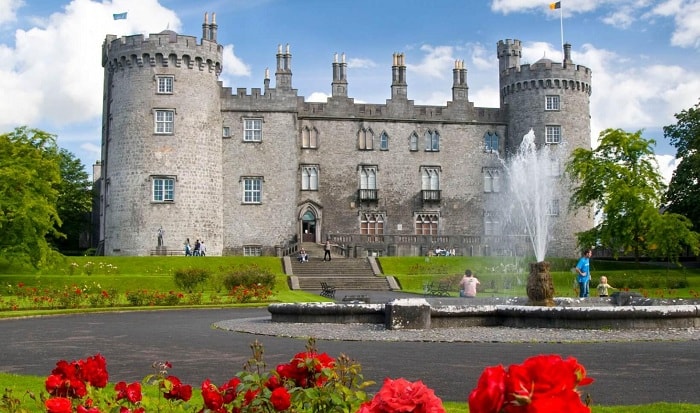 Another of Europe's finest castles is located in Ireland. Kilkenny Castle was built in the late 1100s and was passed through various Earls until the mid-1900s when the Irish government bought it from the last family member. Today the castle is as stately and beautiful as ever, with lush grounds surrounding the stone towers.
05. Neuschwanstein Castle – Hohenschwangau, Germany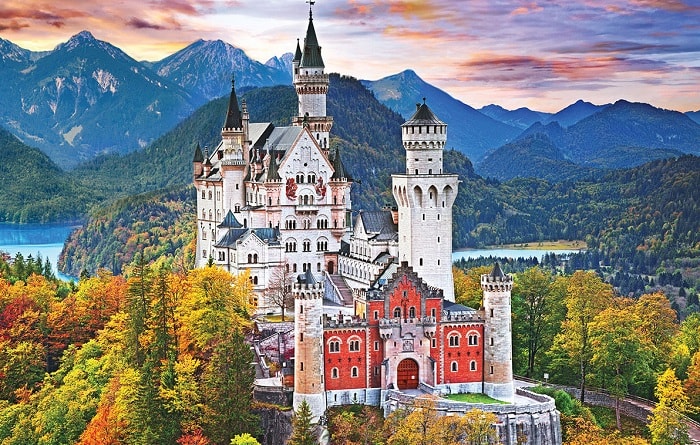 This list wouldn't be complete without what is arguably the world's most famous castle: Neuschwanstein. Thanks in large part to Walt Disney, this would-be residence of King Ludwig II has become so recognizable that it's often called the Sleeping Beauty Castle. Though it's not the oldest castle in Europe (construction started in the mid-1800s), Ludwig II's exquisite taste in furnishings gave this castle some of the most beautiful interiors in the world.
You may be wondering why noteworthy palaces like Versailles aren't included here.  Architecturally, I feel that castles and palaces are quite different, so for this list I chose to focus specifically on medieval and Romanesque revival European castles.