The month of September in India marks the commencement of the pleasant monsoon season in India. It is frequented with cool breeze and some refreshing showers that help in providing relief to the local population of India after some months of scorching summer heat. However, some places become inaccessible for visit while others are restored to its natural glory where everything is cleared of dust and pollution. The days are dotted with some random rain showers which makes the nights pleasant and cool. In case you are thinking of exploring India in September then these are the places which must be visited:
Ziro (Arunachal Pradesh)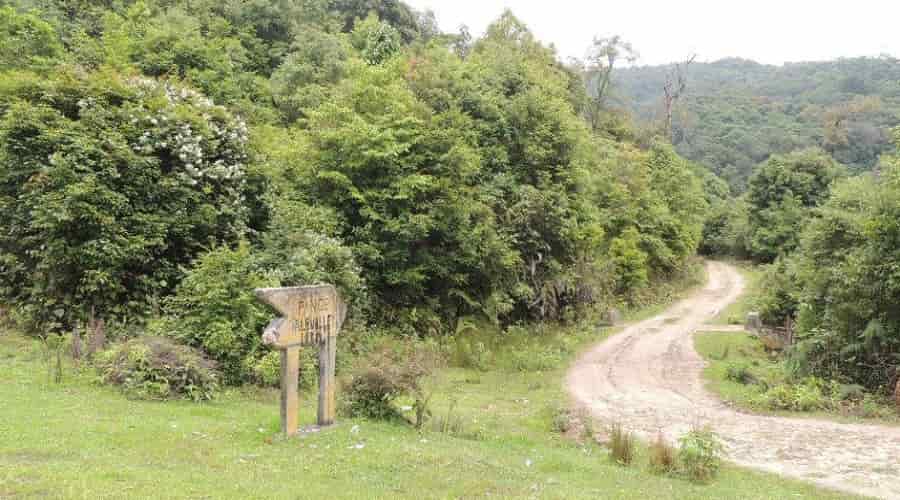 The scenic north eastern hill town of Ziro is filled with lush greenery, wide open blue skies and gently Rolling Meadows. The most defining feature of this month is the thumping ziro music festival which takes place for 3 days here on one of the meadows here and rock to traditional music is played. Try the local cuisines, go on nature walks, stay in tents and make the most of your vacation here among the good-natured happy people. Places to include on your tourist attractions are Tarin Fish Farm, Kile Pakho, Talley Valley Wildlife Sanctuary, Dolo Mando etc.
In September – The temperature ranges between 18 to 30 degree Celsius.
Things to Do – Visit to Tarin Fish Farm, Talley Valley Wildlife Sanctuary, trekking in Dalo Mando etc.
Kalimpong (West Bengal)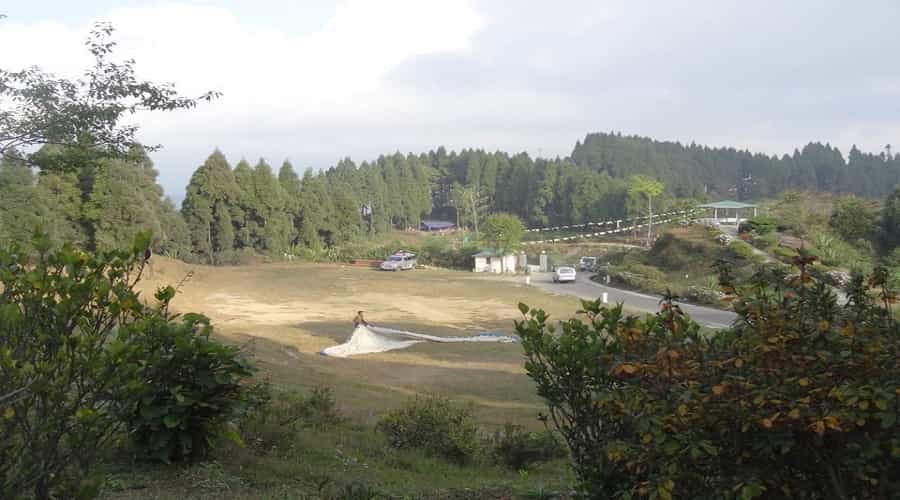 If this September you are in the mood for a vacation where you wish to relax and take a break from all your duties and life in general then Kalimpong (in eastern Indian Himalayas) is the perfect September destination for you in India. The place allows you to witness some amazing selection of flora and fauna and even colourful exotic birds. The crowd here is very less since it is an offbeat destination as well and boasts of incredible scenic vistas. Some places worth your visit here are – Durpin Dara Hills, Morgan House, Deolo Hill, Jang Dog Palriffo Brang Gompa etc.
In September – Rain showers with temperature ranging between 32 to 17 degree Celsius.
Things to Do – Visit Cactus Nursery, Durpin Dara Hill Visit,Gompa Visit etc.
Tarkarli (Maharashtra)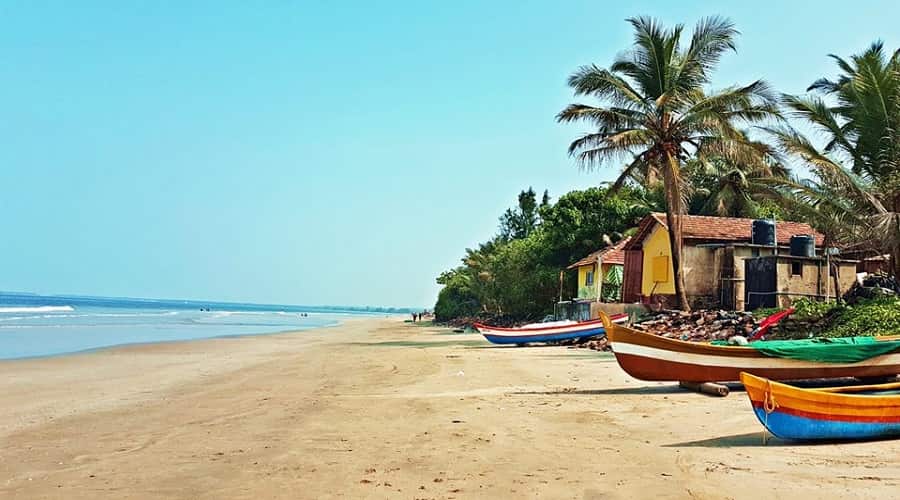 The rain-washed skies of Maharashtra give way to some amazing and mesmerising star gazing opportunities in this one of the top off beat tourist destinations for the month of September. There are several untouched coral beaches that are surrounded by medium large lush green and moss-covered hills. Here people visit to dive deep into the sea for a thrilling scuba experience amongst the colourful fish world underwater. Another interesting feature is the cascading silver water falls here which makes for the perfect picnic spots.
In September – The weather remains cloudy with some showers and the temperature is between 20 to 32 degree Celsius.
Things to Do – Scenic Shoreline Stroll, Devbag Beach Visit, Scuba Diving, Coral Reef Exploration etc.
Daman and Diu (Gujarat)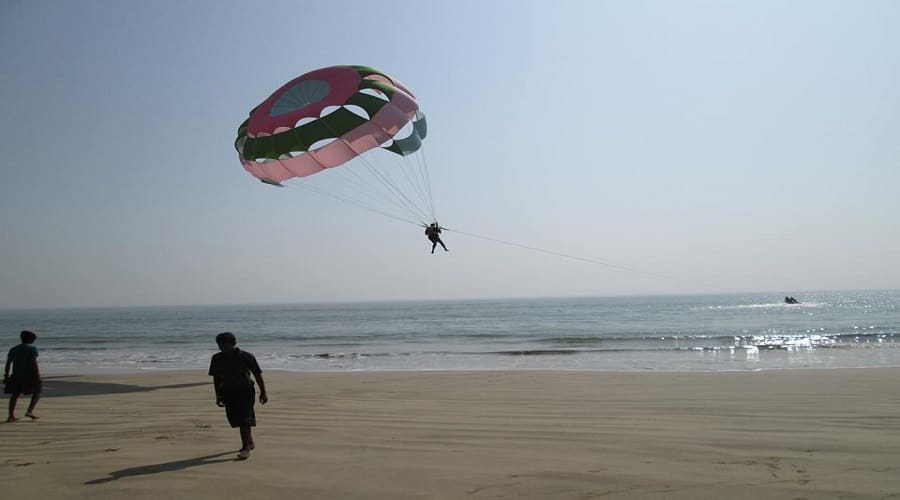 These unique islands are known for being one of the top holiday destinations for people from across India as well as for the local population. This is one place which represents the wonderful fusion of Gujarati culture with Portuguese influences through its architecture styles. The beaches here are extremely scenic, serene and very less crowded. The forts here give view of the surrounding Arabian Sea which seems to stretch across the horizon. This is also the only place in Gujarat that serves alcohol making it the perfect vacation destination for everyone.
In September – Pleasant weather with some rain showers and the temperature stays between 35 to 25 degree Celsius.
Things to Do – Natural Caves Exploration, Parasailing, Shiva Hindu Temple, Fresco Dining etc.
Srinagar (Jammu and Kashmir)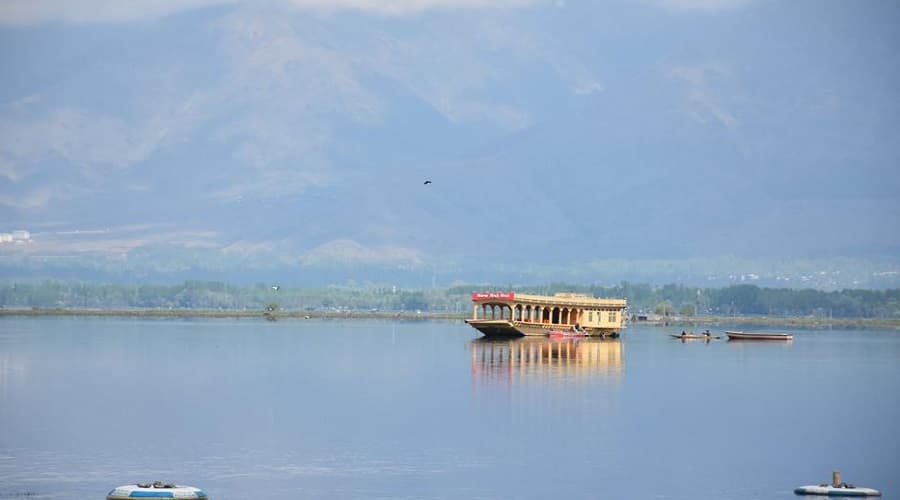 Also referred in the past as 'paradise on earth' by travellers and visitors, Srinagar truly depicts surreal beauty. With lush green fields, dotted with tall trees and with a crown of snow-capped mountain peaks this place is one of the prime holiday destination among families. The famous Shikara rides on the dal lake, witnessing the thriving beauty of the floating gardens and exploring the serenity is a unique experience.
In September – The region gets covered in a couple of rain showers and the temperature ranges between 30 to 20 degree Celsius.
Things to Do – Dal Lake Boat Ride, Mughal Garden And Park Visit, Spring Blooming of The Flowers in Gardens etc.
Nainital (Uttarakhand)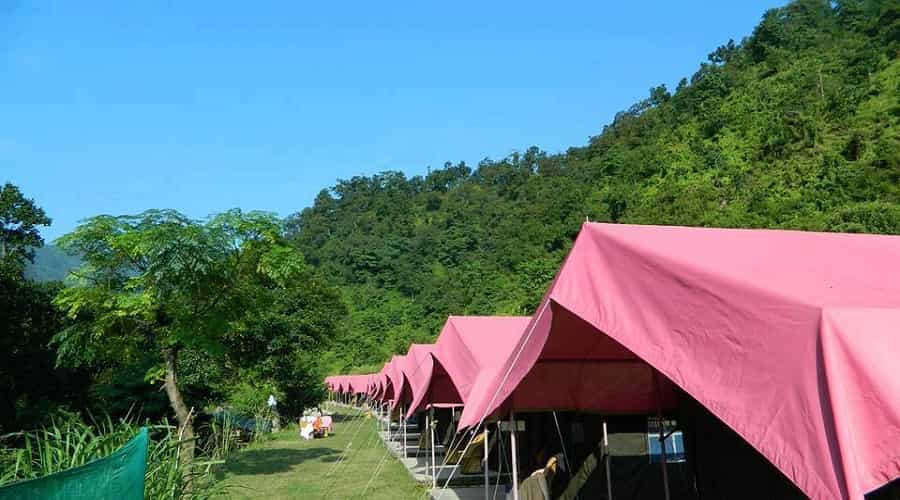 The hill town of Nainital surrounds the glimmering and holy lake of Naini which forms the centre of all sorts of activities for the locals as well as travellers. If it is a quick long weekend getaway that you are looking for then this is the perfect place for you to be with your friends, families and loved ones. September covers the region in random rain showers but if you manage to travel during the sunny window time then this is truly a blissful destination.
In September – Some amount of unexpected showers but not too violent. The temperature stays between 29 to 15 degree Celsius
Things to Do –  Naini Lake Boat Ride, Tiffin Top Visit, Paragliding, Camping, Hiking etc.
Coonoor (Tamil Nadu)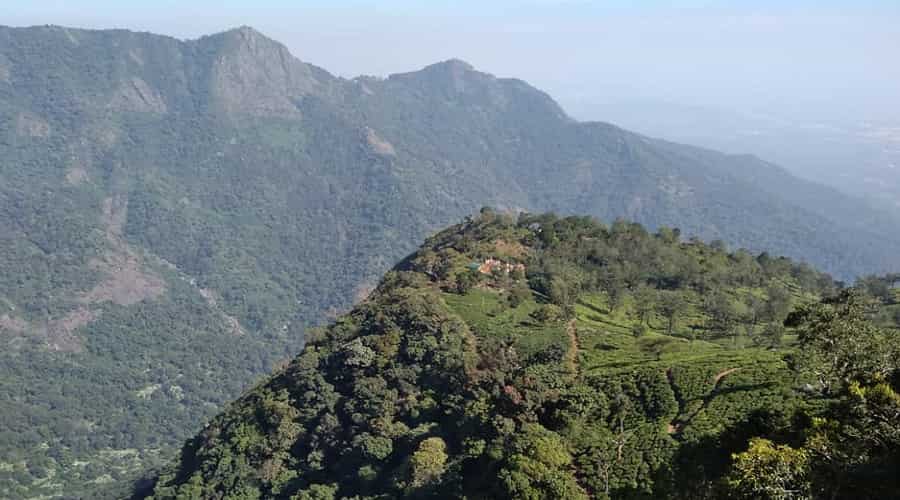 The perfect place where you can beat the heat and allow yourself to take a break from the high-speed life in the cities. The place is dotted with a number of colourful and brightly Colored houses which adorn the Nilgiris Hills. With lush green undulating hills, an aura of seep relaxation and wholesome trekking a hiking trips where you can feel closer to nature especially during the month of September, are some of the most defining features of this humble hill town. The weather is clear and complete with cool breeze and a positive ambience.
In September – This has to be the most excellent time to visit Coonoor and the temperature stays between 25 to 20 degrees.
Things to Do – Sims Park Visit, Dolphin's Nose, Tiger Hill Visit, Tea Estate Visit etc.
Varanasi (Uttar Pradesh)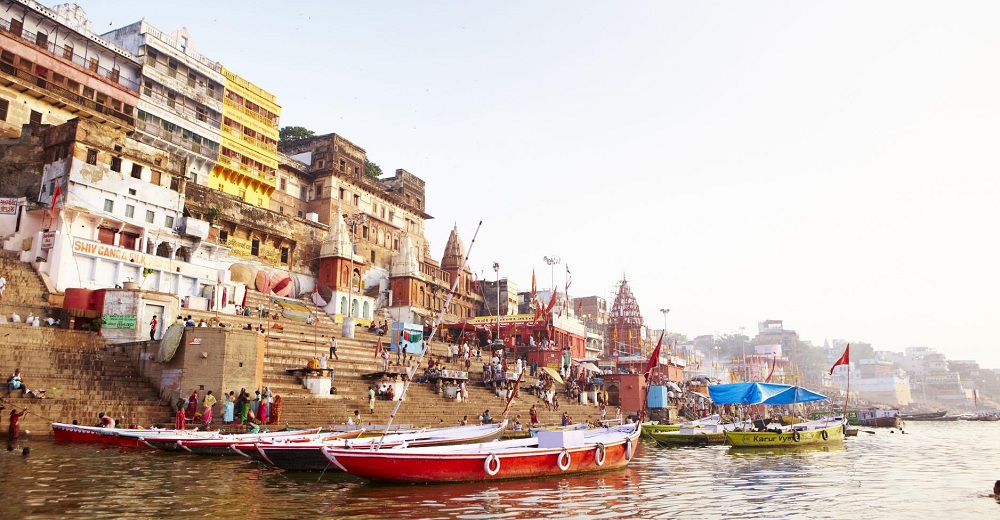 Being one of the oldest living cities in the world and with the holy Ganga River making its way through is probably one of the most dynamic, enchanting and mystical experiences you can have in India. The month of September a holy time in Varanasi and you will be treated with intense spirituality for your soul. After the scorching heat the monsoon comes as a huge relief for everyone and they spare not a single moment in celebrating it. Although there may be some rainfall here and there but nothing violent.
In September – The temperature remains pleasant throughout this month with temperature between 22 to 34 degree Celsius.
Things to Do – Kashi Vishwanath Temple Visit, Ghat Exploring, Ganga Aarti, Street Food Trail etc.
Kodaikanal (Tamil Nadu)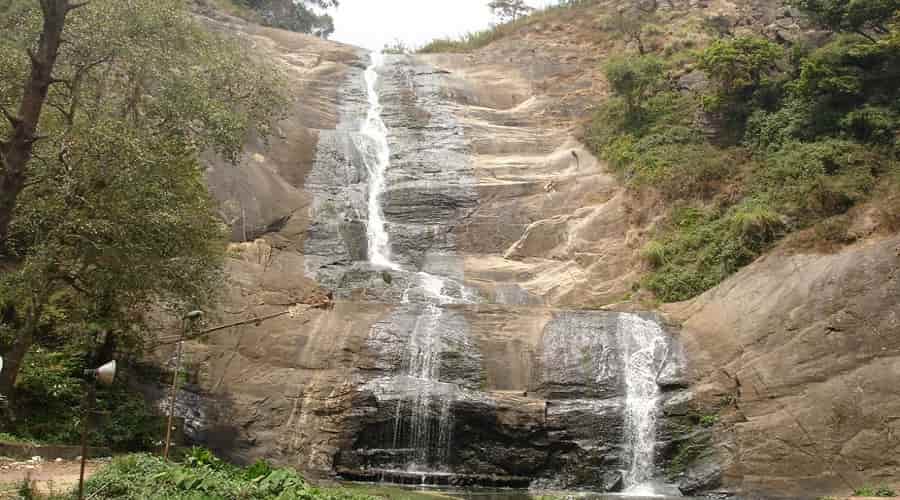 Famous for vast expanses of lush and thriving forest cover the serene land of Kodaikanal should definitely be included in your travel itinerary for September in India. What makes this place perfect is the presence of some of the most interesting and exciting holiday activities that you can do with your families and even kids. this is a very family friendly place with pleasant people and helpers and of course the incredible natural surroundings make it a good choice for September travel plans.
In September – 25 to 22 degree Celsius with thriving beauty and pristine surroundings.
Things to Do – Lake Visit, Coakers Walk, Silver Cascade Waterfall, Bryant Park etc.
Kasol (Himachal Pradesh)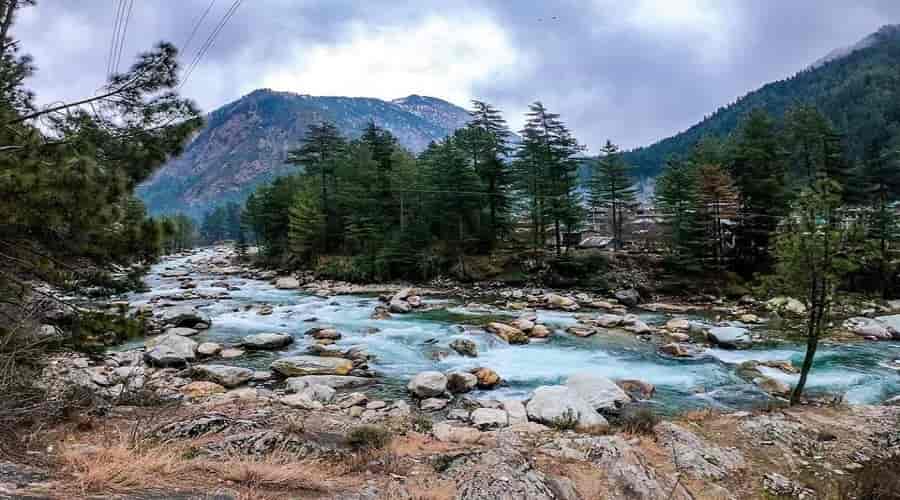 Situated all along the famous Parvati valley and just 1 or 2 km away from the holy Manikaran Gurudwara, Kasol is a paradise for foodies, traveller, explorers and peace seekers. With the presence of several whimsical cafes, food joints and trekking routes it is an ideal choice for a September vacation with your group of friends and family. The region may experience some showers but otherwise the entire region gets covered in remarkable greenery. The place is also devoid of crowds so your stay here can be very peaceful and rejuvenating to your senses.
In September – The weather remains partly sunny with patches of rainfall and the temperature stays between 32 to 22 degree Celsius.
Things to Do – Manikaran Visit, Trekking to Tosh and Chalal Village, Hiking Activities, Try Lebanese Food, Natural Hot Water Bath etc.
Bundi (Rajasthan)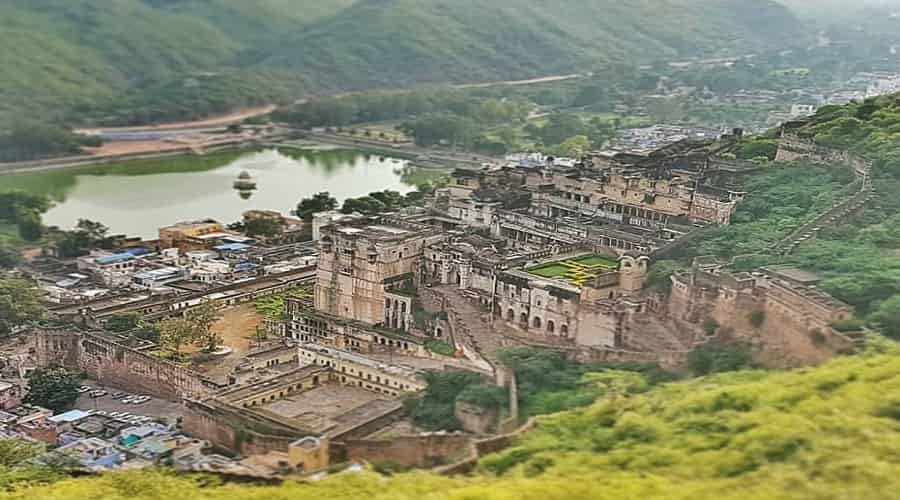 If you are in the mood to travel to a place which is full of rich culture, age old traditions and well-preserved architecture then this is the place to be. Generally, the temperature of Rajasthan remains unbearably hot. However, with the coming of monsoon especially in September the weather becomes very cool and comfortable which will enable you to go for sightseeing in places like Taragarh Fort, Bundi palace, Raniji Ki Baori, Shikar Burj etc. with the surrounding views of the Aravali hill ranges and complete with calm water bodies this is a place where you must visit at least post monsoon season.
In September – The temperature remains between 22 to 35 degree Celsius and above.
Things to Do – Cultural Exploration, Fort Exploring, Palace Visit, Historical Sites etc.
Almora (Uttarakhand)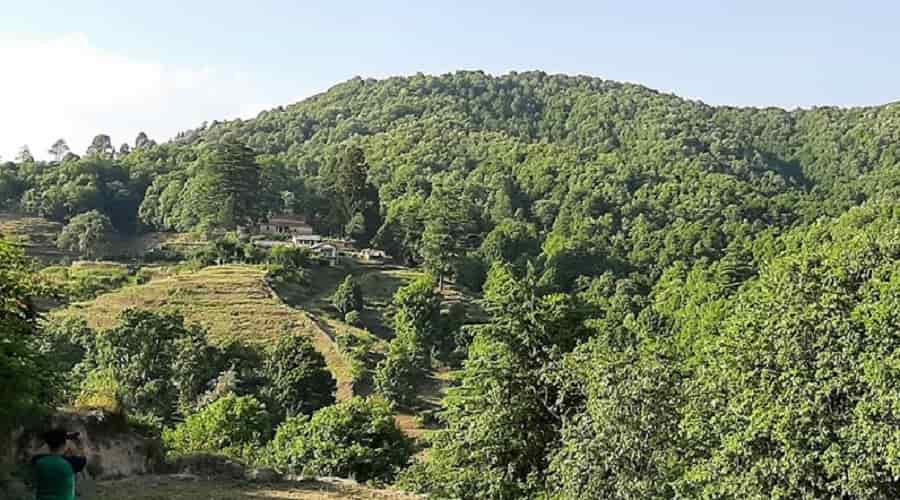 This humble hill town in Devbhoomi Uttarakhand has been visited by well-known people such as Mahatma Gandhi, Swami Vivekananda, Bob Dylan, Timothy Leary and many more. The place is surrounded by picturesque snow bound peaks like Nanda Devi and Panchachuli etc. the spirituality of this place is unparalleled and the pristine serenity here is only elevated with an overall ambience of calmness and positivity. People come here to perform yoga and meditation in one of the several centres established for this purpose. September is the time when you will witness the rain washed mesmerising colors of the sky and not worry about unpredictable weather changes that happens in July.
In September – This is one of the best time to visit Almora with the temperature raging between 28 to 12 degree Celsius.
Things to Do – Meditation activity, yoga, hiking, visit to Binsar, nature walks etc.
Lonavala (Maharashtra)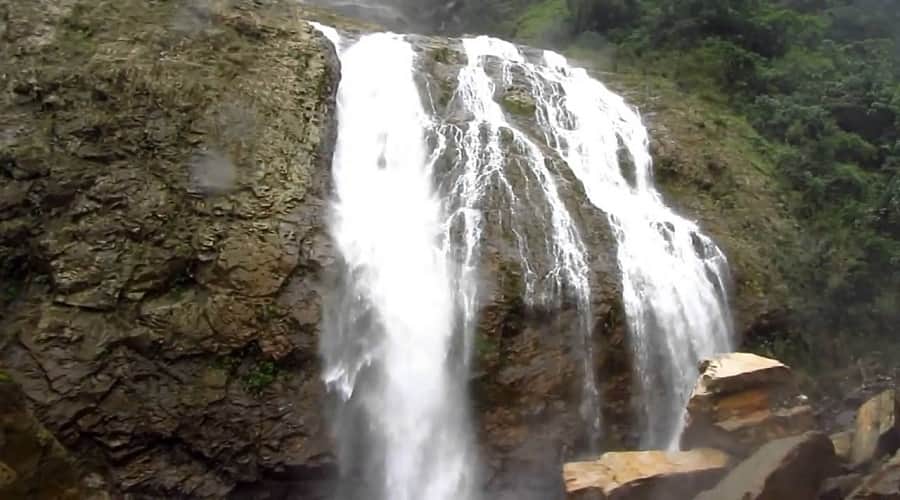 The beauty of Lonavala a small hill getaway in the state of Maharashtra is not a secret to anyone. The verdant hills panning up to as far as the eyes can see, sightseeing points offering majestic views of the surrounding valleys and scenic vistas, allows the visitor to have a lovely memorable time with your families. Getting here as a part of the weekend getaway to leave the city behind for a while is one of the best things that you can do this September. The roads are rain-washed, skies are clear and the greenery is thriving during this time.
In September – This is the best month to visit Lonavala and the temperature during this time stays between 29 to 21 degree Celsius.
Things to Do – Visit to Della Adventure Park, Kune Falls visit, Bushi Dam visit, Lonavala Lake etc.
Dooars (West Bengal)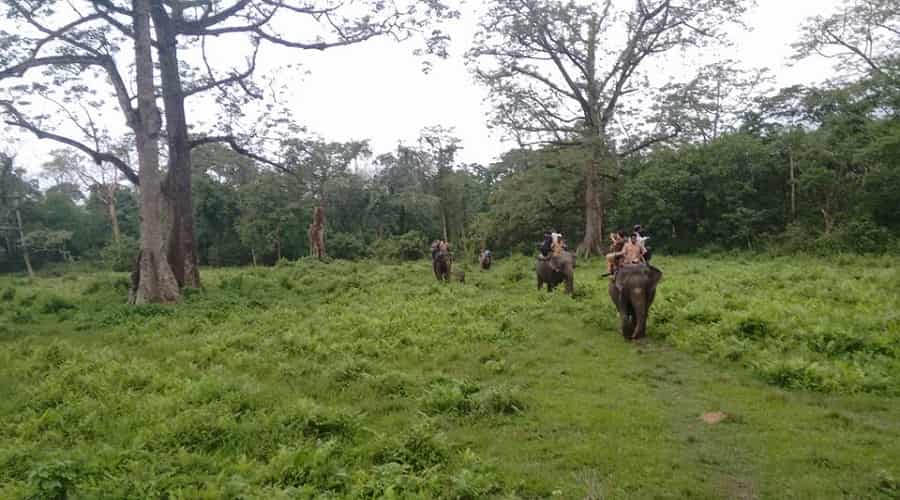 The duars are the alluvial floodplains that boasts of amazing green cover complete with tall trees in patches and with the grand Himalayas lining the southern side of the outer foothills. The presence of Brahmaputra River also works in creating a positive ambience for the visitors in the month of September and attracts a lot of travellers from all over the world. From going on amazing jeep safari and elephant rides, checking out the grand collection of biodiversity and witnessing the exotic wildlife here this is one place where you will never run out of things to do especially if you are a nature lover or an adventure enthusiast.
In September – This is the month of rainfall and random showers with the temperature 30 to 22 degree Celsius.
Things to Do – Visit of Sundarbans National Park, Jaldapara National Park, Suntalekhola visit etc.
Not just India even the overseas destinations are also a sight to behold during this wonderful month. Some places that you can visit and get great deals are Bali, Canada, Mexico and France. No matter where you decide to finally go you will be treated with a lot of positivity and good vibes that will definitely make your trip worth every second.