In addition to the previous Dubai travel information and guides for visitors coming to Dubai, one should also know the following facts especially concerning health and other related matters for safer stay and full enjoyment of their stay.
Health
Dubai has some private and public hospitals that have great facilities. Surprisingly, the United Arab Emirates was reported to be one of the two countries where no cases of illnesses were reported during vacations by the British consumer magazine. This can be attributed to the vigorous immunization program by the government, high hotel cleanliness standards in restaurants and hotels, and adequate clean water provision.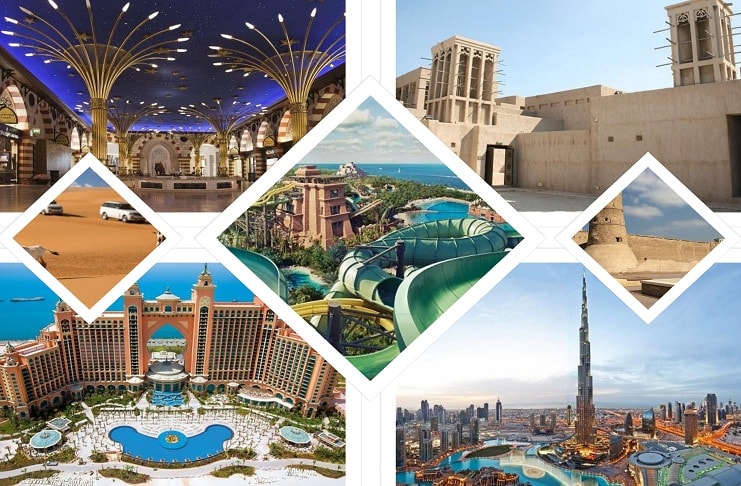 To Know More About Dubai Health Care System Click Here
Immunizations
One does not require any special vaccinations although it will be prudent to check prior to your travel if you come from areas that are considered to be highly risky. In case you are considering taking a prolonged trip, it is advisable to be immunized against a number of diseases. Taking precautions will help in preventing hepatitis cases which are very rare whileas polio has been wiped out in UAE.
Malaria
Due to the low number of mosquitoes in cities and towns, malaria is not considered a major risk in the UAE and therefore malaria tablets are hardly ever stipulated from those travelling to Dubai. One will however be exposed to mosquitoes if camping near the Wadis or date groves or camping near the mountains in the evening hours. The use of mosquito repellents or nets is advisable in order to avoid mosquito bites. You should also consult a medical practitioner prior to your travel in case you are doubtful.
Sunburn
Due to the extreme heat evidenced in Dubai throughout the year, heat exhaustion and heatstroke are always major risks. You should use high factor sun creams, hats, sunglasses and especially for children when visiting.
Health Insurance
Public hospitals only offer free services for very few emergency cases in the AUE. These are the best equipped hospitals and therefore one should consider buying an insurance policy to take care of any possible occurrences and especially if you might be in need of treatment from private clinics or hospitals. The services here are always good and reliable.
Doctors In Dubai
In case you need a doctor, you can make enquiries at the general medical centre or at your hotel. You could also call your embassy for necessary suggestions. Major hospitals are also good in case of emergency medical care and are unable to contact a physician.
Pharmacies
Most pharmacies have medicines readily available for those who need them. All the emirates have at least one pharmacy operating for 24 hours. You can check on the local newspapers for more details. You can get the 24 hour municipality emergency numbers for some emirates (Abu Dhabi 02 777 929; Dubai 04 2232323)
Personal Security And Safety
Dubai and the larger UAE is a very safe place for visitors. The international travel industry has rated Dubai as one of the safest vacation destinations. It is however important to consider having a travel insurance and follow the obvious safety measures to ensure that you and your valuables are safe.
Below are Some Emergency Numbers:
Dubai police hotline (Al Ameen service) – 8004888
Police – 999
Coastguard – 04 3450520
Ambulance – 998 or 999
Fire – 997
Once you dial 04 2821111 or 999, due to an emergency, Dubai Police pledge that a police helicopter will arrive to the scene within 8 minutes.
Cases that are not categorized as emergency such as suggestions, traffic queries, complaints, common information including location or address, and police events, dial 901 in Dubai.
The low rate of crime in Dubai promises the visitors an event-free visit. However, one is advised to ensure that their valuables are well safe-guarded and especially in public places or when travelling using public means. In addition to this, Middle East visitors are advised to be watchful all the time due to the international happenings and the threat posed by terrorists. Precaution is especially required when frequenting entertainment joints and especially those that have links with the West. Additionally, keep away from any political activities or demonstrations.
Helicopter Services
By dialling 999 or 04 2821111, Dubai Police disburse an emergency a police helicopter within 8 minutes.
Giving Tips
Despite the fact that tipping is not usual, it is something that is widespread. Bonuses are given to hotel staffs depending with the givers willingness. Many restaurants normally include the service charges on the bills and in case this is not done, one can include 10% of the total amount spent to the billing amount. This does not however extend to the cab drivers. Dh.2 is normally normal to give to windscreen washers in petrol stations, bag carriers and supermarket baggers.
Taking Photos
Everything needed is always available including films, processing equipments and colour prints. It will be important to talk to the people before aiming shots at them. Don't takes photos of Muslim women, airports, docks, telecommunication equipments, government buildings, industrial equipments and the military.
Alcohol
It is not illegal to drink alcohol in Dubai. One can buy it at the duty free shop within the airport premises. One can only buy 4 bottles as this is the limit for an individual. Dubai residents are the only ones allowed to purchase alcohol in liquor stores and supermarkets but they need to have alcohol licences to do this. One is not permitted to consume alcohol on the streets and neither should it be taken while one is driving. It is also prohibited to drink alcohol during mourning periods, public holidays as well as in public places as aforementioned.
Drugs
Drugs are not tolerated at all in Dubai and one might face some very serious penalties for this in case one is caught. There are regulations in Dubai concerning regulated drugs and one will do well to first of all confirm in case they are travelling and have to use prescribed drugs. This might have to face some restrictions and it will be good to confirm. For example, Tylenol 3 is prohibited owing to the codeine presence in it. Therefore you should confirm prior to travelling. In case you are travelling with the stipulated drugs, carry only what you must use.