India is well known for its colorful culture, rich traditions and a heritage which dates back to the ancient ages. the people here come from different backgrounds and beliefs which makes this beautiful subcontinent a place of peaceful living, oneness and brotherhood. Being one of the most spiritual destinations in the world it is not a surprise that India is home to a range of festivals celebrated by various ethnic communities in peaceful co-existence and harmony. People take part in these festivals with open arms and elaborate celebrations.
With the onset of the autumn months, Indians are ready to celebrate a whole new range of festivals for which most of them wait all year long. Here are some of the festivals that will take place in the oncoming months of September and October:
Festivals to take place in September:
Ganesh Chaturthi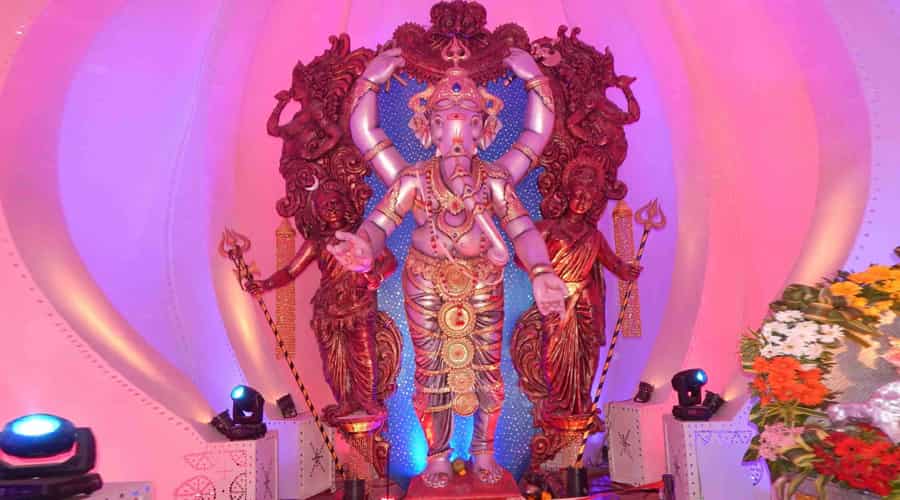 This has to be undoubtedly one of the most awaited festivals in India especially for the followers of lord Ganesha in the regions of Maharashtra. The day marks the birth of the son of lord Shiva and Parvati, Ganesha. During this festival the streets are lined with colourful decoration and large idols of unique Ganpati are set on display with rhythmic and fun devotional music filling the air. People make it a point to dress up in their best attire and go from one Pandal to the next. People are served with delicious Prasad as well and the entire city springs to life during this time.
Date of Festival – 31nd August 2022
Onam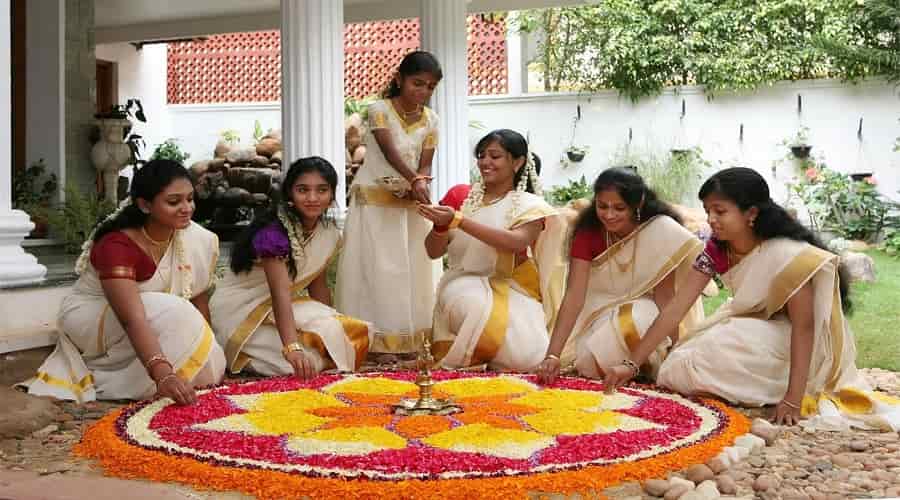 Mostly celebrated in the southern regions especially in Kerala, Onam is a harvest festival that takes place over duration of 3 days. This ancient Hindu celebration takes place to honour a good rice harvest. The people dress up in their traditional attire and make their traditional sweets and food items while also making Rangoli type designs with the help of flowers. They offer their thanks to the lord since agriculture is one of the primary sources of livelihood for a majority of the people here. apart from the religious rituals, elaborate feasts, elephant processions, snake boat race, tiger dance and other such festivities takes place.
Date of Festival – 30th August to 8th September 2022
Abhaneri Festival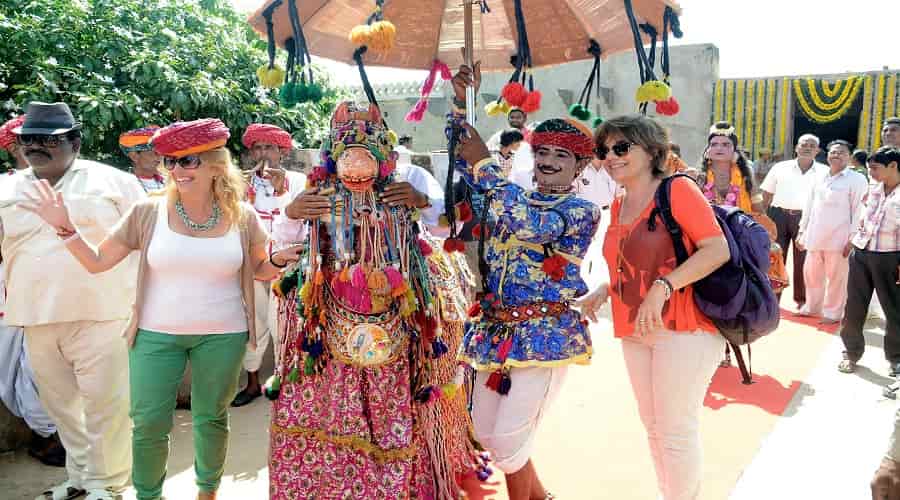 The village of Abhaneri is situated at a few kms of distance from Jaipur and the whole place glimmers with celebrations for a duration of around 2 to 4 days. The entire festival which mainly takes place inside an ornate step well is centred around displaying perfectly the heritage, rich culture and colors of Rajasthan which makes it so unique and beautiful at the same time. Along with displays various performances like Kalbelia dance, Kachhi Ghodi dance, Langa singing and puppet shows takes place along with a whole plethora of other traditional performances. It also witnesses a huge turnout of crowd not only from India but from abroad as well and is a must visit option if you can.
Date of Festival – 17th and 19th September 2022
Naropa Festival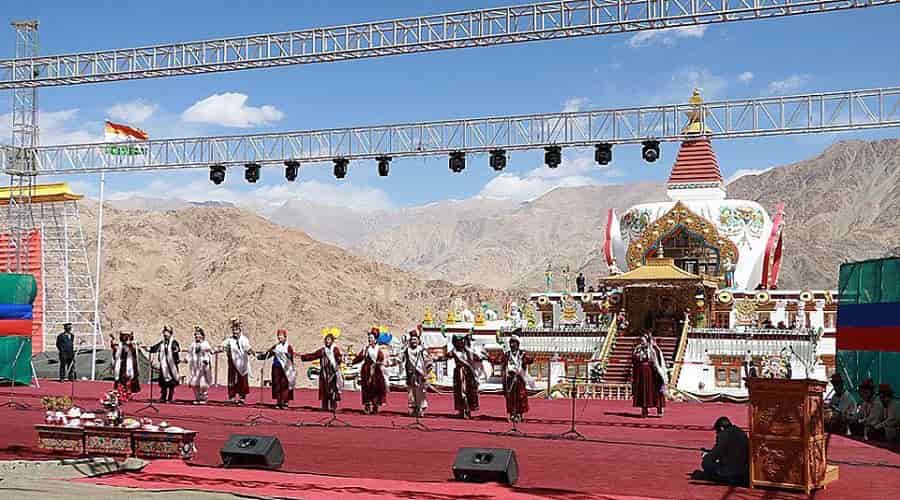 The end of September marks the time when the culture of Buddhism is celebrated in its full glory in the regions of Ladakh and Leh. It has been referred to as the Kumbh mela of Ladakh and takes place over duration of 3 days. The celebrations include colourful dance performances, ancient rituals and reciting of teachings of Naropa for whom the festival is dedicated. The venue for the celebration each year is the grand Hemis Monastery and witnesses a huge crowd of people from domestic as well as international destinations in the world.
Date of Festival – 25th to 28th September
Shardiya Navratri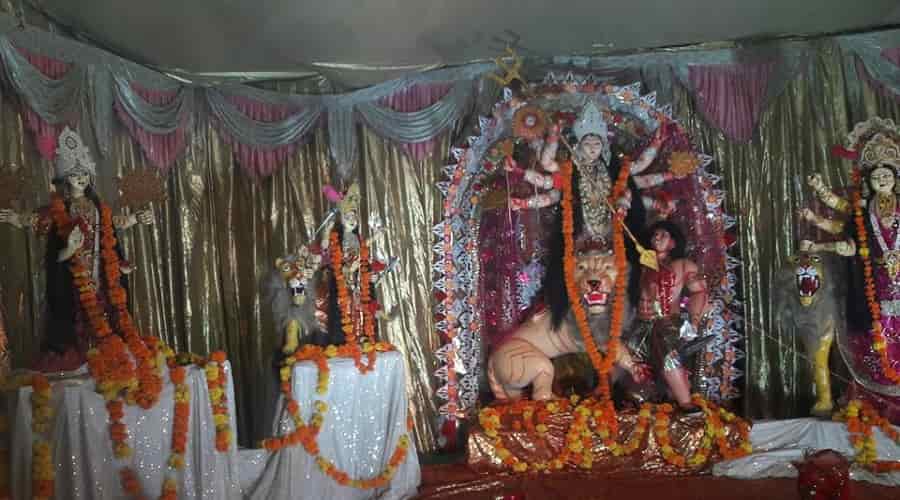 This is the time when the entire sub-continent of India springs to life to celebrate the 9 forms of goddess Durga in their respective manner. According to the Hindu belief system the 10th day is celebrated as the grand Dussehra which also Mythologically marks the victory of good over evil. In the southern regions like Kerala it is celebrated as Thiruvullakavu where the child is introduced to the world of learning and knowledge. In Gujarat the celebrations take the form of Garba and Dandiya dances which is a national phenomenon and Raavan Dahan is another element which makes this day so special. The celebrations pan from September to October.
Date of Festival – 29th September to 7th October
Hartalika Teej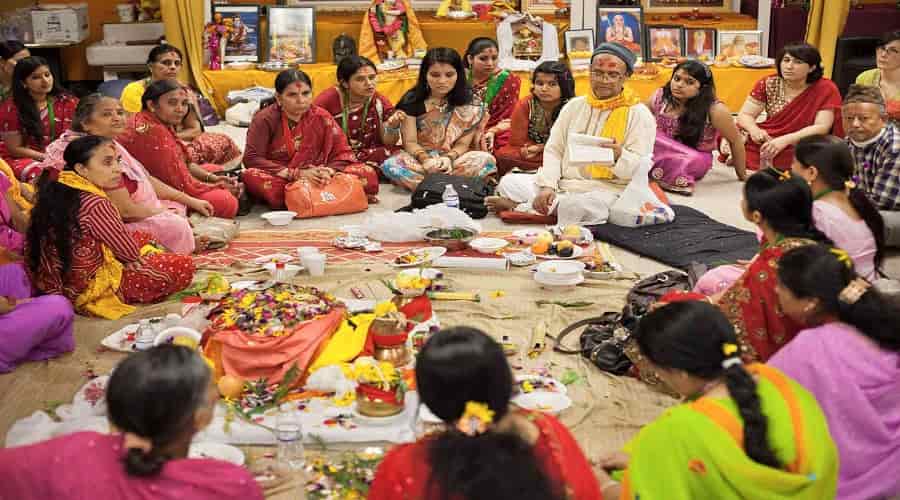 Observed mainly by the married women of Bihar and other adjacent states and cities, Hartalika Teej is the time when these women fast (without even a single drop of intake of water) for the well-being and long life of their husband. The belief behind the ritual and the celebration of this festival is somewhat similar to that of Karva Chauth. Women dress up in their traditional yellow coloured Sarees and adorn themselves with beautiful henna Mehendi, ornaments and jewellery. They also get together to make delicious Prasad to consume the next day after the conclusions of the puja ceremony and sing songs in the traditional language which brings them together and helps them celebrate in a more fun and peaceful manner.
Date of Festival – 1st September
Muharram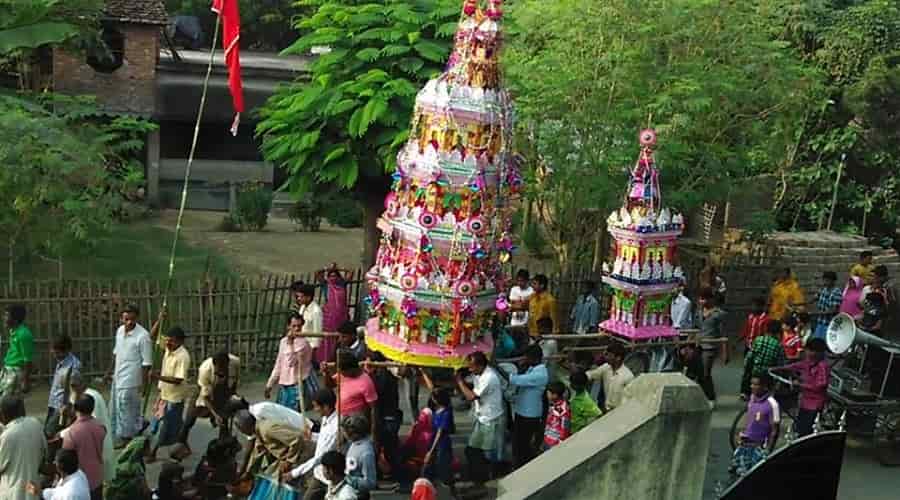 Mostly celebrated by the Muslim population in India this festival marks the 1st month of the Islamic calendar and is celebrated with great zeal and zest throughout the India and ever across the globe. This is a very sacred month (after Ramadan) in the lives of Muslims which bans and prohibits all sorts of unlawful activities. Shia Muslims follow the mourning of Husayn ibn Iyad along with an observance of fast till afternoon or even till sun down. The mosques during this day remains flocked with visitors and devotees who wish to show and honor their respects to the martyrs.
Date of Festival – 10th September
Festivals Celebrated in October:
Gandhi Jayanti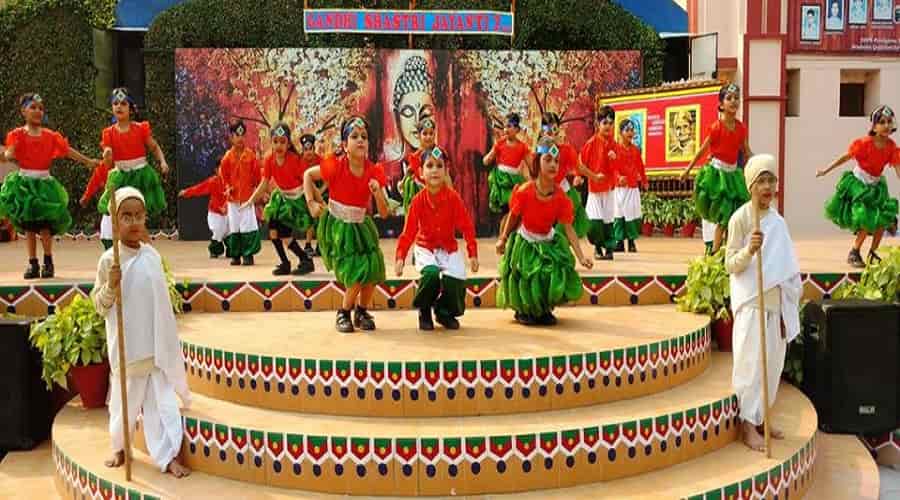 The first week of October every year marks a very significant day in the life of every Indian. This day marks the passing away of the father of the nation mahatma Gandhi and to honor his legacy a nationwide holiday is given. The prime minister makes sure to offer his prayer in Rajghat. This is also the time when every school and collage honor him in their own way and remember what he has taught us and how his unwavering loyalty to his nation led us to independence from the british rule. This is the best ways of making sure that his contributions and sacrifice will remain in our hearts and minds for generations to come.
Date of Festival – 2nd October
Diwali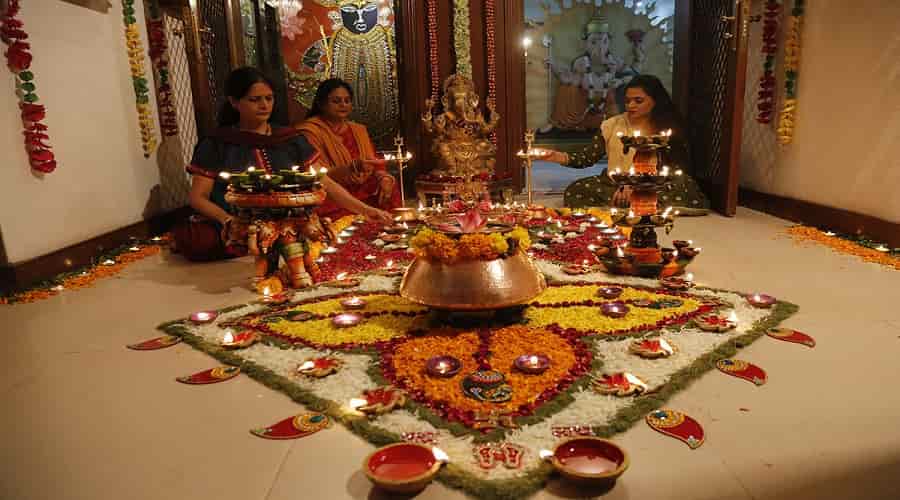 Deepavali or the festival of lights has to be one of the most awaited festivals in entire India, including some parts of the south as well. This is the time that celebrates the homecoming of lord Ram, Laxman and Sita to Ayodhya after spending 14 years in Vanvaas or exile from the kingdom. Every house is decorated with light, children and adults burst crackers, puja rituals take place and Rangolis are made along with so many different and delicious food items and deserts. It is truly a one of a kind festival whose preparations begin from a month in advance and everybody looks forward to this day of fun, celebration, festivities and brotherhood. People also wear new clothing and go to each other's home giving presents.
Date of Festival – 27th October
Marwar Festival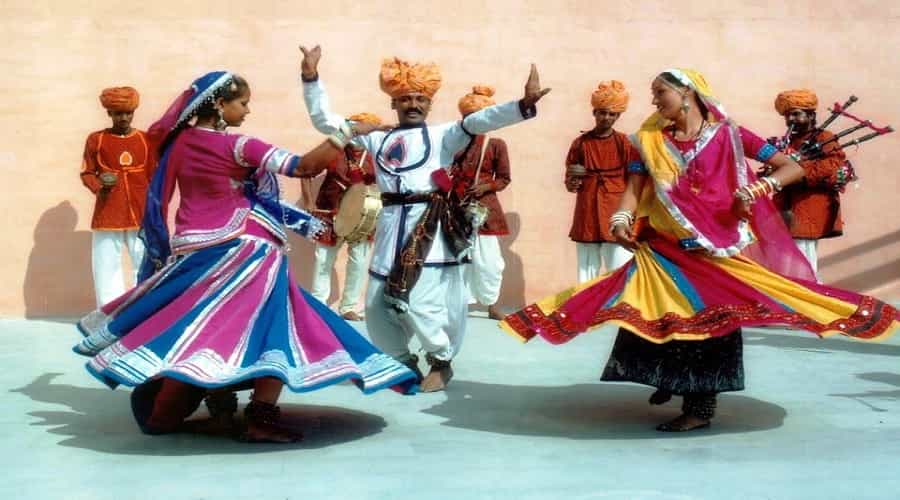 As the name suggests this festival primarily takes place in the Marwar region of Rajasthan. It is a tribute and a way of honouring the true Rajput heroes of the princely states of the bygone era to whom they owe their rich culture and heritage. Various festival activities include various folk dancing and singing performances, turban tying competitions, polo matches, traditional tattoos among a whole range of other fun and interesting activities. The festival also caters to a traditional fair where you will find a number of souvenir items like artifacts, handicrafts, embroidery items in a traditional manner and so much more. this also the perfect time to plan a trip to Rajasthan since the weather will also be perfect for some sightseeing and if lucky also be a part of this celebrations.
Date of Festival – 12th and 13th October
Karva Chauth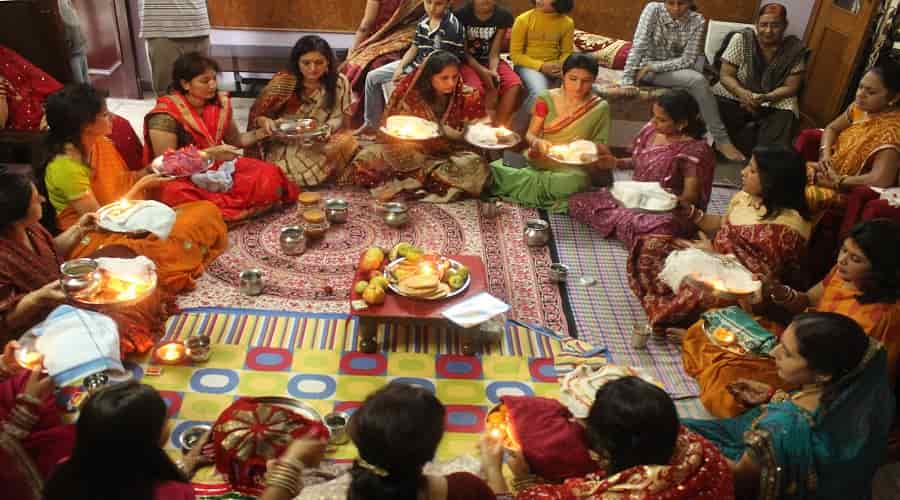 This Hindu festival which is celebrated and observed by all the married women of north India takes place 4 days after Purnima or full moon. Traditionally it is celebrated by the people of Rajasthan, Prayagraj, Punjab, Delhi, Uttar Pradesh and Madhya Pradesh. However, being a very heterogeneous population people of north India living in different parts of the world also make a point to take part in this holy event. During this day women keep a fast from sunrise to moon rise to ensure the safety and longevity of their better half. Initially the festival was celebrated to make sure the soldiers going on war stay safe and later on it was dedicated to married husband. It is a very popular festival and the women also celebrate it with grand and elaborate festivities.
Date of Festival – 17th October
Bhandara Festival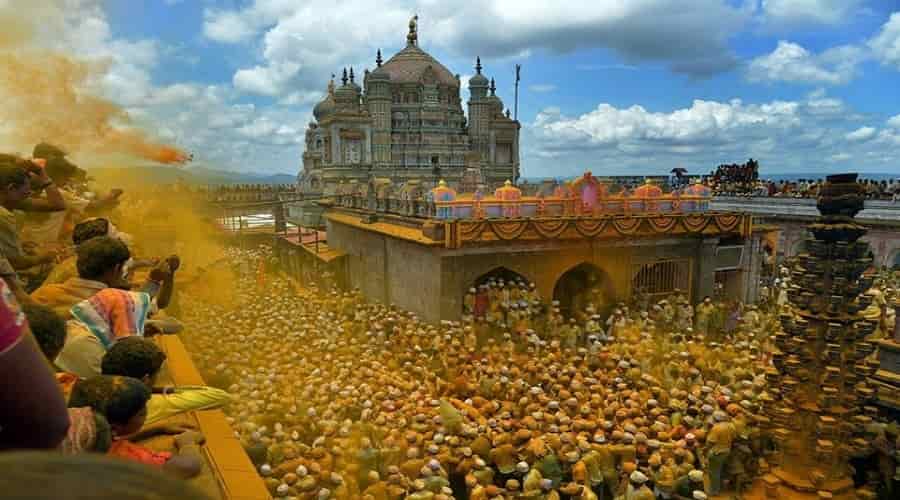 This has to be one of the quirkiest festivals to be celebrated in India which is also referred to as the Somvati or the turmeric powder festival. As a part of the ritual of this festival the people make it a point to visit the Khandoba temple and colour each other in yellow coloured turmeric. This festival traditionally takes place on the new moon day that falls on a Monday. The entire town gets completely doused in a yellow coloured tinge which looks like a very beautiful surreal picture. This mainly takes place in the Jejuri village of Maharashtra and also includes various processions, decoration of the deity, taking a holy dip in the Karha river etc.
Date of Festival – 28th October
Durga Puja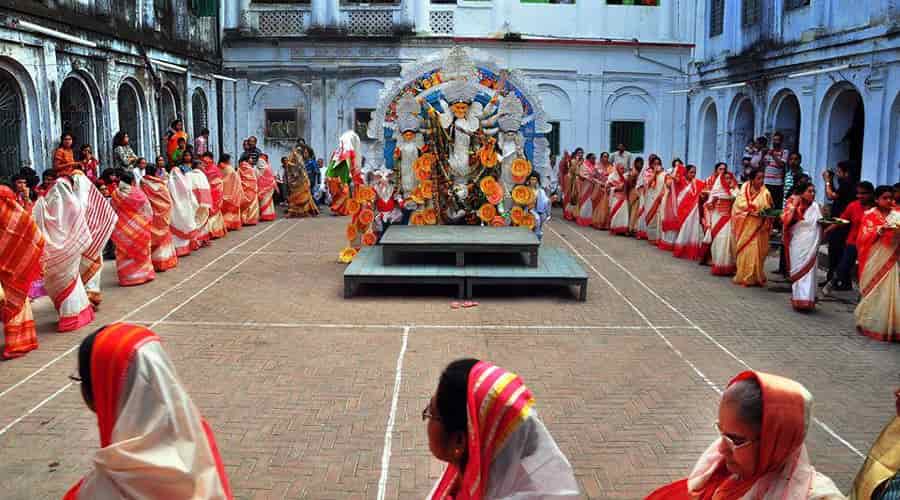 The annual Durga puja festival is one of the most popular festival in parts of India like west Bengal, Assam, Odisha, Tripura, Nepal etc. the festival marks the Ashvin time of the Hindu calendar month and is celebrated by creating grand Pandals and tall, grandiose statues of goddess Durga. She is also celebrated in different forms all over the subcontinent which takes over a period of time. Various enactments from the life of Durga take place followed by recitation of the scriptures and processions which engulfs the whole city's vibe. The festival is primarily celebrated by followers of Shaktism and also celebrates the victory of good over evil. Effigies of Raavan is also burnt during this time everywhere. The origin of the festival is unclear but the spirit with which it is celebrated is remarkable and one must definitely experience its charm.
Date of Festival – 4th to 8th October
Ramnagar Ramlila (Varanasi)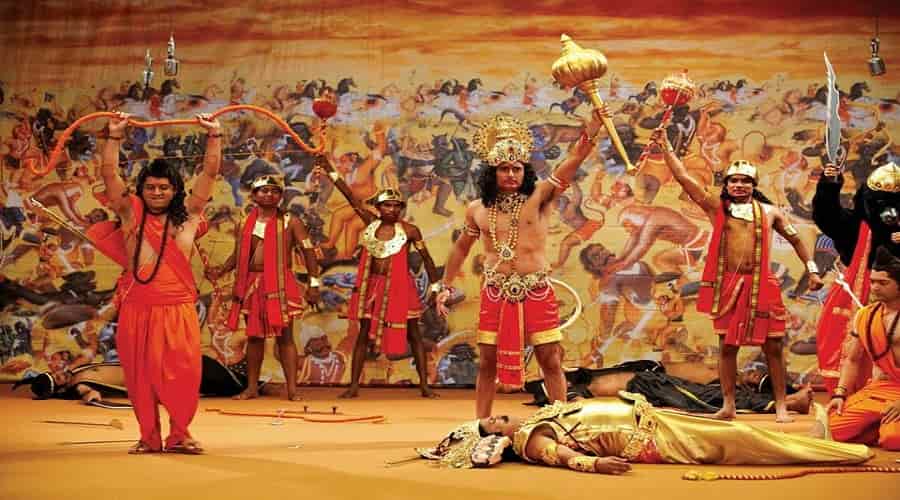 This grand celebration of Ramayana takes place in one of the oldest cities of India, Varanasi. The Ramlila is a very ancient tradition which has been going on ever since the time Varanasi was under the rule of a maharaja who used to organise this festival with great care and honor for the god as a part of his ritual. Story of the Hindu epic Ramayana has been going on for more than 200 years now and is not only attended by a huge turnout of audiences but also by famous people from all over the country. The acting is done impeccably and each scene and set is created with great effort and hard work. Every scene is performed with the perfect acting skills of the performers who play ram, Laxman, Sita and all the other characters mentioned in the great Hindu book.
Date of Festival – 29th September to 8th October
Bathukamma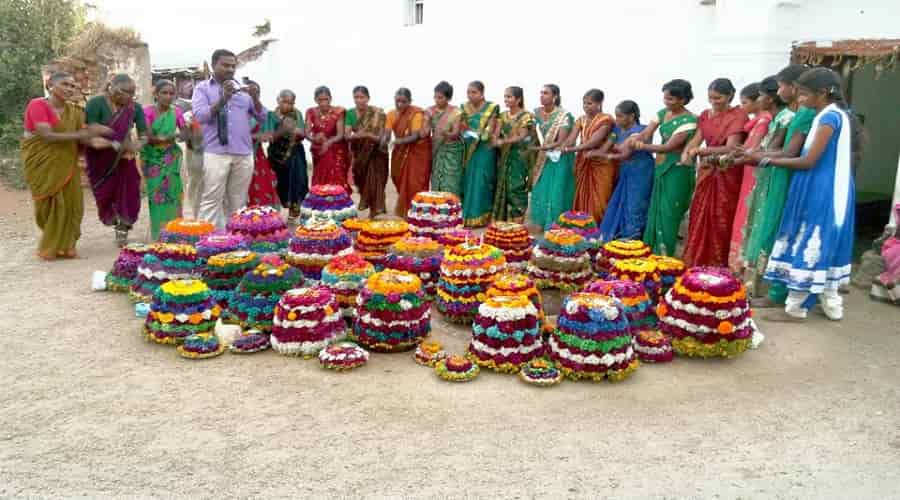 Coinciding with the dates for Navratri this flower festival which is central to the Telangana region is a celebration of life and the holy goddess Durga. The Maha Gauri incarnation of goddess Durga is worshipped with great enthusiasm and zeal who is supposed to be a life giver and a goddess of woman hood. The flower arrangements made by the women here are stacked in the form of a colourful flower tower as a part of their traditions. The festival starts at around the time of Bhadrapada Purnima and goes on till Durga Ashtami which means that it starts from the end of September to early October.
Date of Festival – 29th September to 7th October 2019