India is famous for being the land of ancient gods, rich heritage and traditions which date back to centuries. Each state of India is dotted and adorned with numerous temples from ancient times. Several of these temples have water bodies present in front of them which has served as a source of water and a place of worship for devotees through innumerable years. In order to reach these water bodies there is a series of steps constructed which leads down into the water. A 'ghat' refers to these set of stairs that leads the devotee or pilgrim into the water body which can be as small as a pond and as large as a river.
Here are some of the most popular ghats of India which you can visit and immerse yourself in deep devotion of the Lord:
List of 05 Most Popular Ghats in India
1. Triveni Ghat, Rishikesh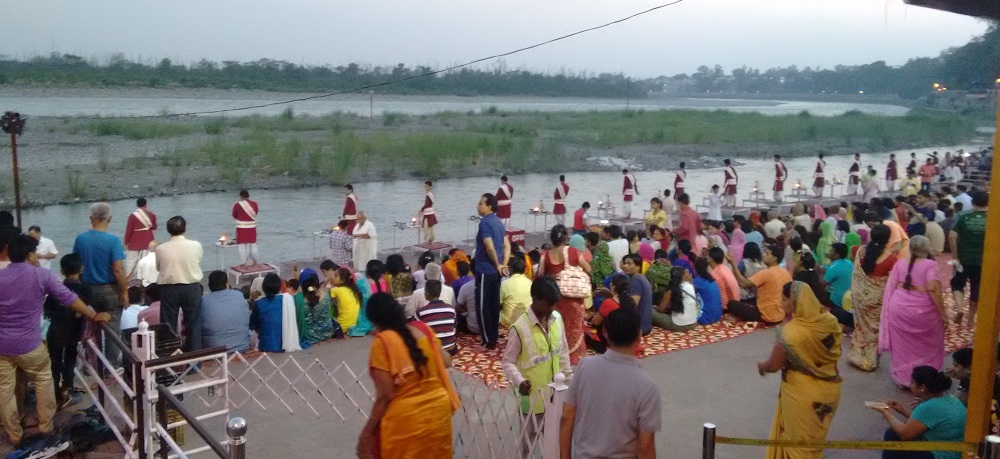 Popularly known as the bathing ghat of Rishikesh, this is the confluence point of three of the holiest rivers in India, Yamuna, Ganga and Saraswati. It is believed that a holy dip in this water cleanses your soul and washes away your sins. Devotees and pilgrims usually take a dip in these waters before visiting other temple sites in Rishikesh. During the 'Maha Aarti' in evening the ghat is flanked with worshippers and devotees who witness the graceful procedure accompanied with rhythmic Chantings and continuous ringing of the bells giving the whole area a vibrant and pure touch.
2. Har Ki Pauri, Haridwar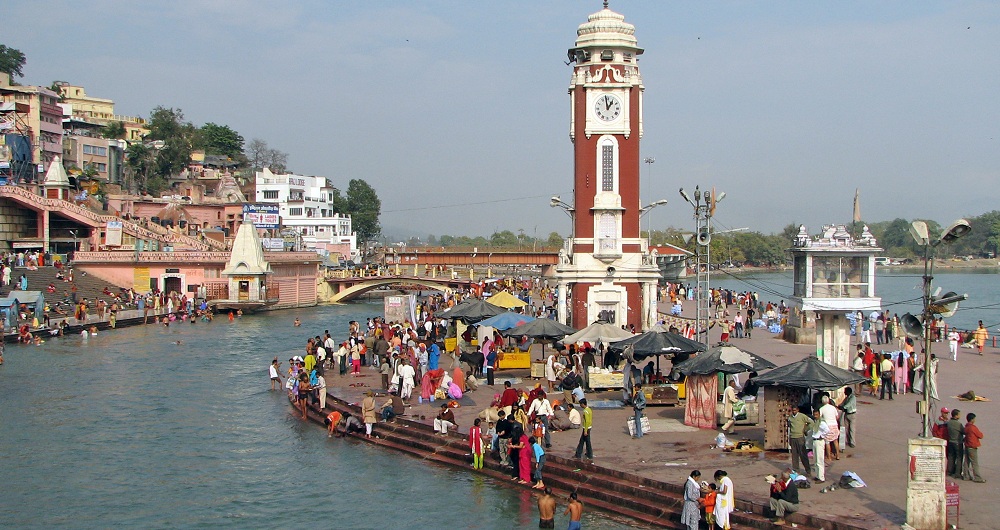 Located comfortably on the banks of River Ganga and a neighboring city to Rishikesh, Har ki Pauri is one of the most pristine and popular ghats in India. Gathering devotees and pilgrims from far and wide, this ghat is one of the major landmarks of the city since the Vedic era. Literally meaning 'Lord Shiva's steps' it is believed that the Lord himself paid a visit here making it all the more sacred and auspicious for pilgrims. The ghat is strategically constructed at a point where the holy Ganga River leaves the hills and enters the plains region.
3. Dashashwamedh Ghat, Varanasi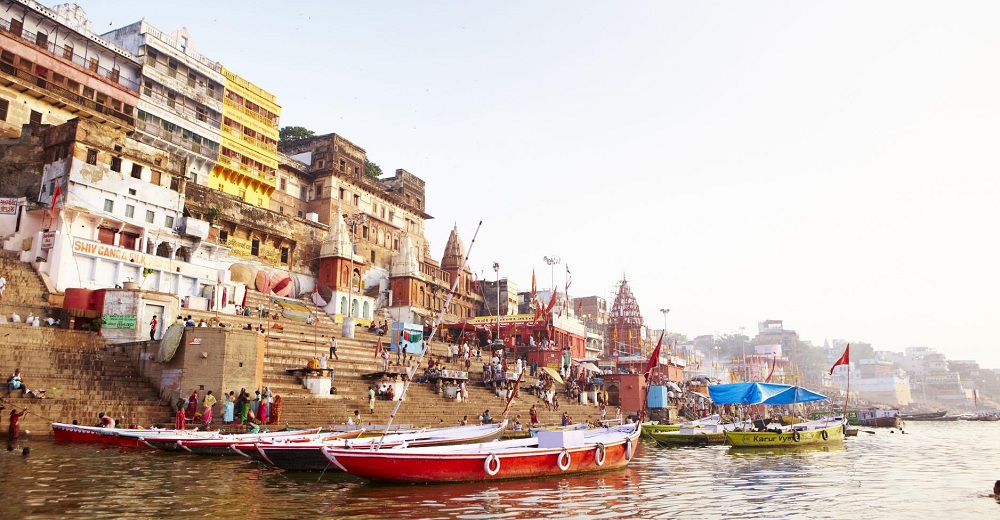 Situated along the banks of River Ganga, this ghat is revered to be extremely important for Lord Shiva worshippers. It is believed that Lord Brahma created this ghat as one of the ways of welcoming Lord Shiva. Another legend has it that since 10 horses was sacrificed by Lord Brahma, during the dus Ashwamedha yajna here. Every evening the ghat witnesses a spectacular aarti procession in honoring the fast flowing Ganga River. Some of the most famous temples of Varanasi are situated by this ghat.
4. Koti Tirtha Ghat, Bhubaneswar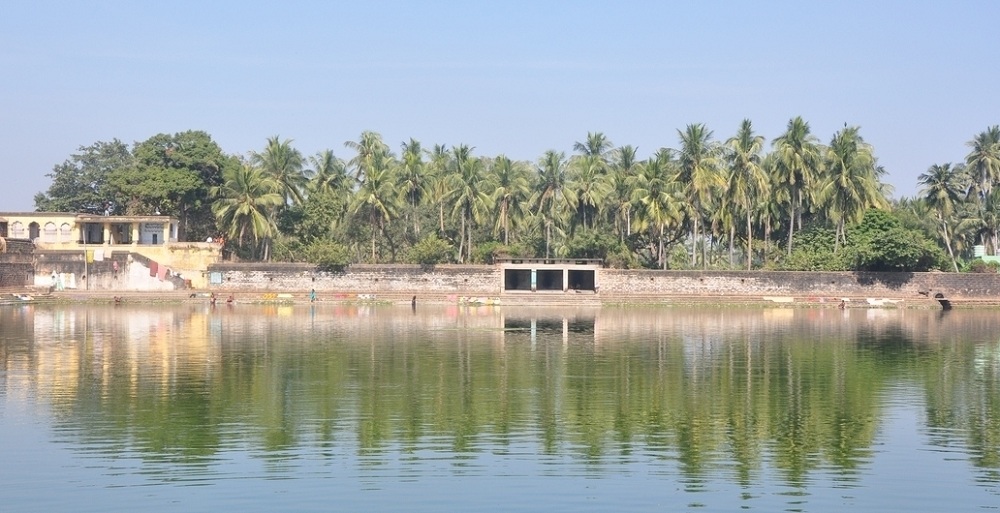 Located comfortably behind the Kotitirthesvara temple, this ghat is one of the most important and significant ghats of Bhubaneshwar. The entire ghat is developed inside an open air water storage tank which is enclosed within a masonry laterite blocks embankment. Held at a pedestal by the local population this ghat is one of the most auspicious and sacred spot for Pind Daan among other ritualistic practices.
5. Manikarnika Ghat, Varanasi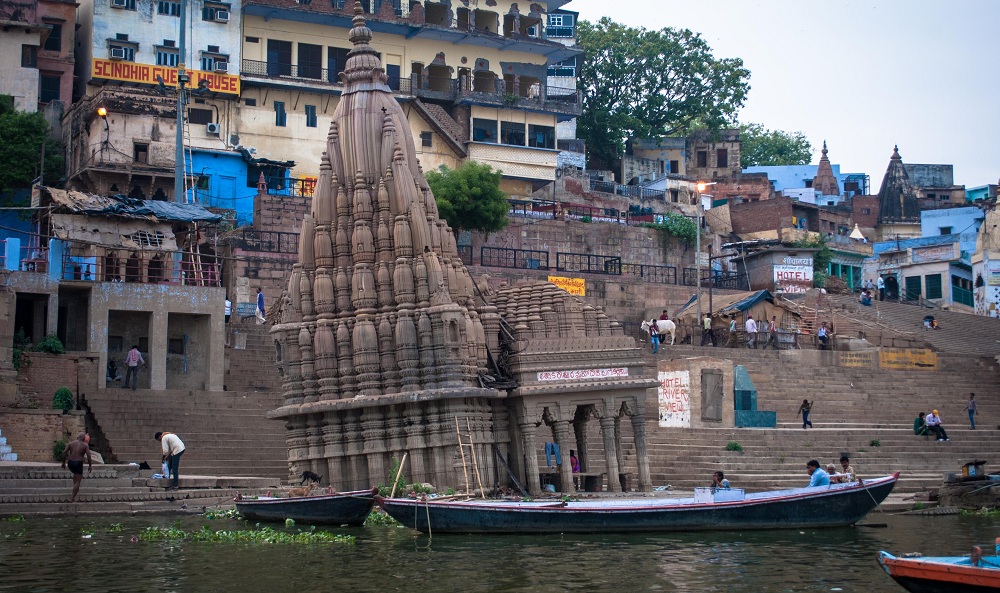 Having its name mentioned in the Gupta inscription dating back to 5th century this is one of the most sacred and holy ghats which sits along the holy river Ganga. It is believed that after having burned herself alive, goddess Sati's body was taken along by Lord Shiva and this ghat is the spot where her ear ornament fell. Being close to the famous Kashi Vishwanath mandir, this ghat is highly revered by Hindu devotees.
Hindu mythology mentions the fact that the people cremated here attain moksha. There is also a well present in the ghat, known as the Manikarnika Kund which was constructed by Lord Vishnu.