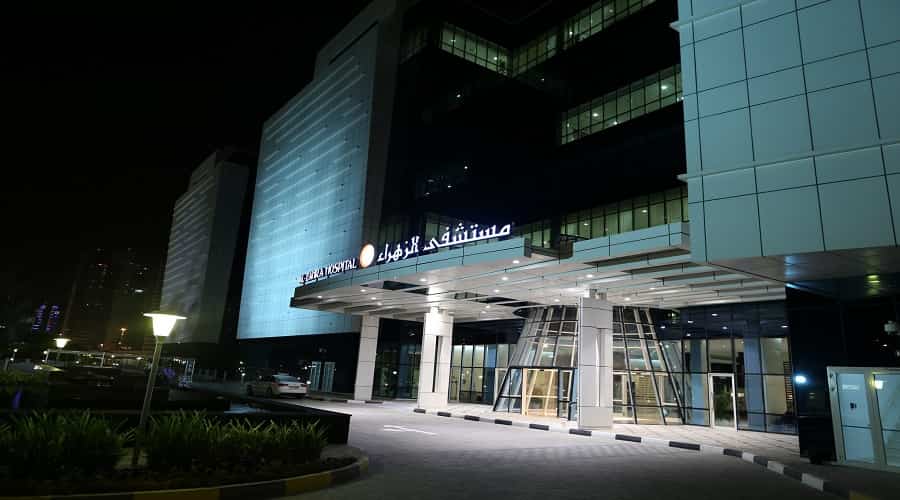 Universally acclaimed by organizations, the health care system in Dubai stands tall in its own right if gets compared with other developed countries with respect to quality services. This prestige bestowed can be attributed to a multitude of reasons.
To begin with, there are medical centers and hospitals furnished with state-of-the-art technology, in important places across the city, in order to cater to the entire population of Dubai, estimated to be around 1,241,000 according to the 2009 census. These health care centers, which amount to be approximately twenty, create a respectable 1:62,050 clinic-patient ratio.
Dubai's public health care program is run by the Department of Health and Medical Services (DOHMS). Quality medical services are provided absolutely free by this organization, not only to people living in Dubai, but also across other Emirates nearby. One noteworthy fact remains that no citizen is obliged to undertake Employer or Government insurance in Dubai.
Yes, you heard us right! No employee is entitled to receive medical insurance from the Company or the employer he/she is working for. However, upon request, health cards might be issued to workers from abroad. These health cards may be used by the foreign nationals to gain entry in Dubai hospitals only in a crisis situation. Private medical insurances might be obtained by foreign nationals using their own contacts in Dubai.
Apart from the public sector hospitals and health care centers, there are a number of private medical practicing firms in Dubai. Practitioners from countries like USA, UK and India amongst others have set up successful private firms in the city. The Dubai Government painstakingly assesses their qualifications and skills before issuing them licenses to practice in Dubai.
As a medical practitioner in Dubai, one of the responsibilities to shoulder would be attending after-hours private emergencies. This is one of the true hall-marks of the Dubai health care system. Physicians are expected to provide equal medical consideration to every individual in Dubai, irrespective of nationality, creed or position. However, after-clinic private medical attention comes at a higher cost compared to those rendered during clinic hours.
The health care system in Dubai is committed to enhance the complete welfare of all its citizens. Individuals in the city are assured of complete medical assistance pertaining to their specific ailment. Besides, people in the city are pledged appropriate medical aid by the health care system in Dubai, that incorporate the following –Providing public awareness about consuming a wholesome diet and having good health.Providing physical fitness to the public.Rendering family planning services, marriage consultancies and other social-welfare assistance.Dispensing proper vaccinations and medicines. In addition to those described above, there are specialty clinics for psychic treatments, drug rehab centers and yoga treatments.
The Dubai Healthcare City (DHCC), a venture embarked by Dubai, is purported to be the most exquisite medical project ever. Featuring some of the most celebrated names of the medical world within it, this project is said to be the first health care free zone, in the globe.
Eminent organizations like the Dubai Harvard Foundation for Medical Research (DHFMR), the Boston University Institute for Dental Research and Education Dubai (BUIDRE), the University of Teaching Hospital (UH) and others are housed here.
List Of Health Care Centers In Dubai
| | | |
| --- | --- | --- |
| Name | Address | Phone |
| Al Zahra Private Medical Center | P.O.Box 23614, Dubai | +971-4-3315000 |
| American Hospital Dubai | P.O. Box 5566, Dubai | +971-4-3367777 |
| Belhoul European Hospital | P.O.Box: 5527, Dubai | +971-4-2733333 |
| Dubai Hospital | AL-BRAHA Area, Dubai | +971-4-2195000 |
| Rashid Hospital | PO Box 4545, Dubai | +971-4-2192000 |
| Emirates Hospital | Jumeirah Beach Road | +971-4-3496666 |
| GMC Hospital Dubai | P.O.Box: 3917, Dubai | +971-4-2626000 |
| New Medical Center Dubai | Deira, Opp. to AbuhailCenter | +971-4-2689800 |
| New Medical Center Specialty Hospital | Zayed The Second St. | +971-4-2679999 |
| Iranian Hospital | P.O. box 2330,Dubai | +971-04-3440250 |
| Neurospinal Hospital | Jumeirah Road, Dubai | +971-4-3420000 |
| The City Hospital | P.O. box 31500, Dubai | +971-4-2827788 |