Delhi is finally rising up to the vast potential of Heritage Tourism. Besides a number of tourism icons such as Red Fort, Humayun Tomb, and Qutub Minar, there are as many as 800 Havelis in the busy and labyrinthine lanes of Chandni Chowk that have escaped the eyes of government officials until now and yet have attracted international tourists with engaging history, amazing architecture, and archeological significances.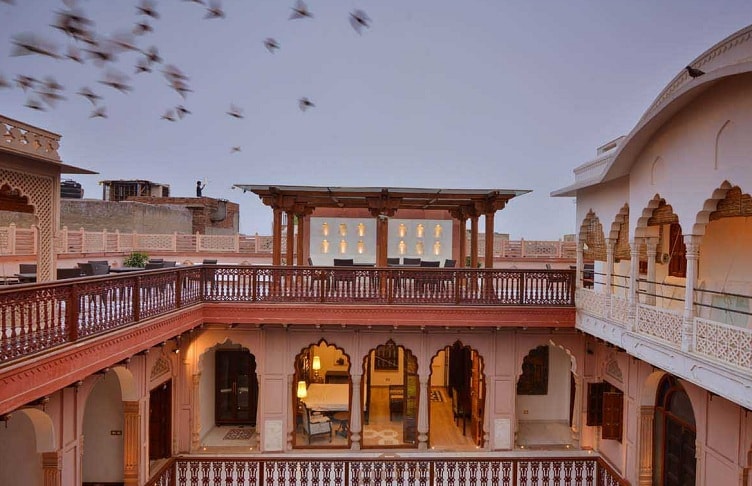 Mostly in ruins, these Havelis lining the lanes of Chandni Chowk are a living heritage showcase and a pride for their owners. Situated in Asia's largest and oldest market, some of these Havelis are as old as Shahjahanabad, the city established by the Mughal Emperor Shah Jehan in 1650. As many as 800 exquisite Havelis have been proposed to be granted the heritage property status by the Municipal Corporation of Delhi (MCD).
Beautiful exteriors of these heritage structures are frequently marred by shops crowding their front, yet their historical significance have increased with the time. Commercial usage and unavailability of funds to bear heavy maintenance costs of maintaining a heritage mansion have led to grave damage to many of the significant Havelis in Chandni Chowk but the picture might change for better in a few years from now.
Some of the most interesting Havelis in Delhi 6 that mesmerize tourists include the Chunnamal Haveli on the main street close to the Town Hall, right next to the lane leading to Katra Neel. Built in about half an acre, it is almost impossible to miss this beautiful Haveli if you take a rickshaw ride at Chandni Chowk.
Pershads, who have been living in this magnificent Haveli, for seven generations are direct descendants of Lala Chuna Mal, who built this magnificent mansion and once was so rich that it was said that if he would have withdrawn his money from Delhi-London Bank, the institution would have collapsed. The merchant, banker, and landlord, Lala Chuna Mal became the first municipal commissioner of Delhi in 1862.
Better maintained quarters with nine houses and a medieval Jain Temple, the Navagraha Complex at the end of the famous Paranthe Wali Gali, are reminiscent of Marwari Havelis of Shekhawati region in Rajasthan. One of the most important tourist attractions at Chandni Chowk, it has arched doorways called Mehrabs and belong to Nahars. Some of the Havelis have been renovated and can hardly be recognized as ancestral homes of some of the oldest residents of the area while there are several others who embrace the charm and beauty of the bygone era with pride and joy.
Travel and tour operators with local expertise take you to some of the most wonderful creations of medieval eras whose beauty lies in the very fact that they are still untouched by the commercialization of their history and legacy.