The Indian landmass is host to a diverse range of landscape from high hill regions to plains and beaches, which is host to a variety of flora and fauna. The national parks and wildlife sanctuaries in the high-altitude regions are unique in their own way. These exotic places hold their own mesmerising magical vibe which is adorned by travellers and explorers from not only India but also from all over the world. Here are the top 12 high altitude national parks and wildlife sanctuaries in India which will be one of your unforgettable trips:
Valley Of Flowers National Park (Uttarakhand)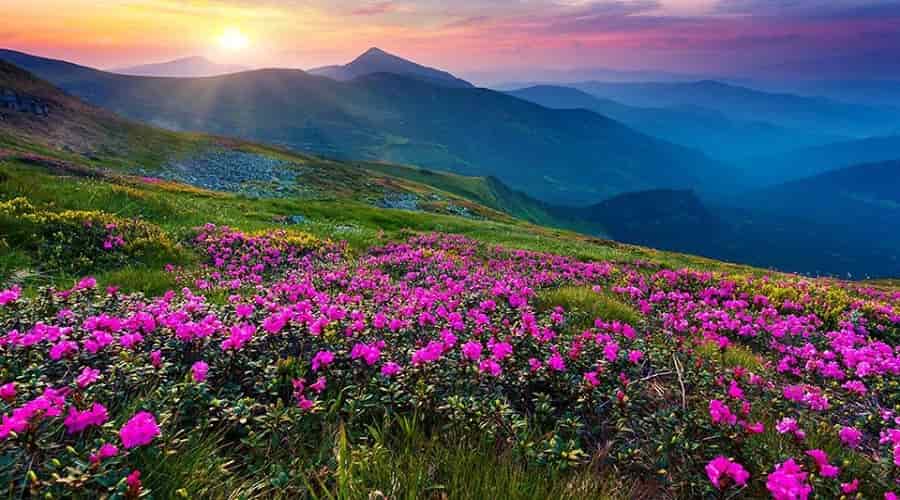 Situated on an astounding elevation of 3,500 metres above sea level and a profound UNESCO world heritage site this place has a charm of its own and has attracted not only explorers but also botanists from all across the world. This entire high altitude lush green national park is also a significant part of the Nanda Devi biosphere reserve in close proximity to Badrinath Dham and Joshimath. People also make it a part of the Hemkund Sahib pilgrimage which is located further ahead from VOF. The alpine covering and colourful flowers here of a plethora of varieties adds a lot of beauty on this Himalayan ranges. Some of the popular fauna here includes grey Langurs, flying squirrels, Himalayan black bear, red fox, musk deer and even the rare snow leopard.
 Kedarnath Wildlife Sanctuary (Uttarakhand)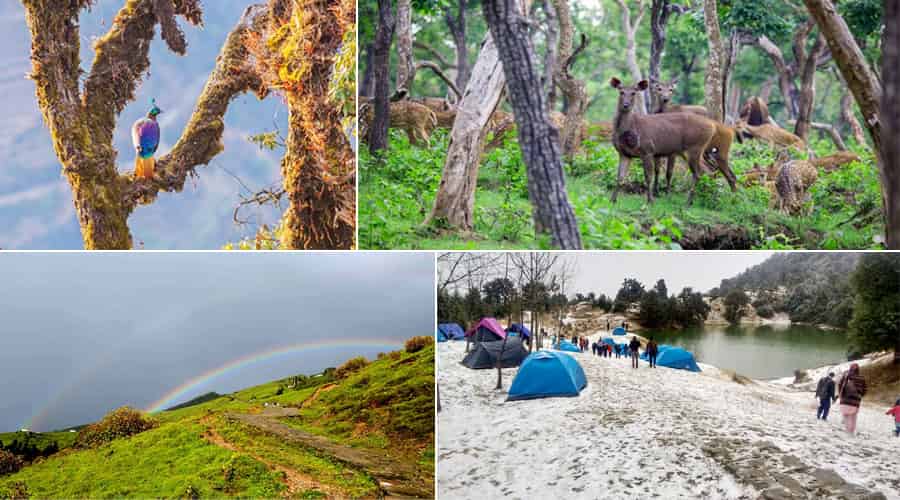 Situated within the district of Rudraprayag through Chamoli on an altitude ranging from 1,160 to 7,068 metres above sea level this place was previously referred to as Kedarnath musk deer sanctuary. The wildlife sanctuary was established in the year 1972 with an aim of preserving the endangered Himalayan musk deer population in this region. Covered entirely in lush greenery and a typical Himalayan high-altitude biosphere this place is truly a place to be. Made out of gushing rivers, magnificent glaciers and scenic green forests there are various species of snow cock, Tahr, musk spotted deer and a huge variety of avian collection as well. Kedarnath temple is also located within the borders of this glorious sanctuary which also adds a hint of spirituality of this place.
The Great Himalayan National Park (Himachal Pradesh)
This is one of the most recent and newly built national parks in India and covers and overall area of 1,171 sq. km. stretching expansively and magnificently from the valley floor of Kullu to rising up to an elevation of 6,000 metres above sea level. Located within the stunning district of Kullu and is a very pleasant place to explore with your friends and especially is a treat for nature lovers. Comprising of whimsical ridges, rolling lush valleys, snow bound Himalayan hills and amazing alpine meadows this place lets you feel closer to nature and also have a deeply spiritual experience at the same time. Vehicles are not permitted within the national park however it can be explored well with the help of local guides.
Pin Valley National Park (Himachal Pradesh)
Spread out in the Spiti region of the state of Himachal Pradesh this place was declared as a national park in the year 1987. Best visited during the pleasant months of April to October this place serves as home to a wide variety of high altitude animals like ibex, weasels, Pika, bearded vulture, golden eagle among a wide variety of other avian and flora varieties as well. Also referred to as the land of the snow leopard the place was created primarily with the aim of saving the depleting population of snow leopards in India. Some other interesting places of attractions here include Buddhist monastery, Kungri Monastery, Tabo Gompa etc.
Khangchendzonga National Park (Sikkim)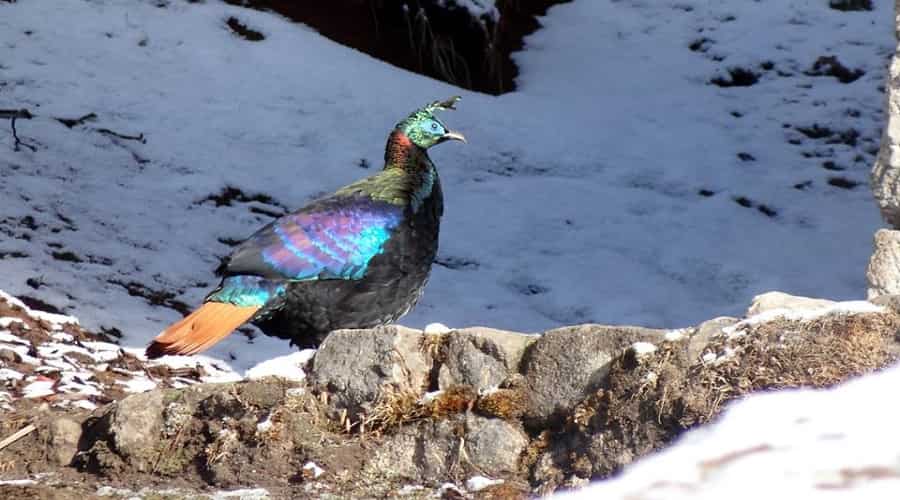 Perched high on an altitude of 1,300 to 8,600 metres above sea level this national park pans out amazingly over an area of 1,784 sq. km. established in the year 1977 this place is blessed with some of the lushest greenery you rarely get to see in India. The peak of Khangchendzonga  is located within its premises and is dotted with breath taking scenic, pure and unadulterated beauty of the high-altitude region in Sikkim. This park is also one of the largest wildlife reserves in Sikkim and is lined all over with charming streams and thriving lush forests. The flora and fauna of this place can be explored via trekking the route and every effort here is worth it.
Hemis National Park (Eastern Ladakh)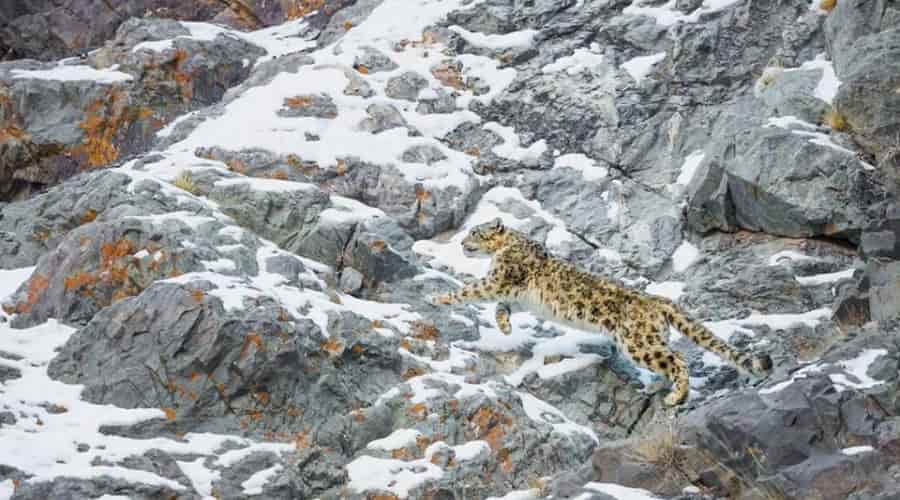 Home to the majestic snow leopard and panning over an area of 600 sq. km. the enticing wildlife here is what makes this place extremely special and unique. As the name suggests this place is named after the famous Hemis Gompa and offers some of the most panoramic views of the surrounding beauty. The place boasts of being home to the highest density of snow leopards in India which once used to be endangered species. Some other wide varieties of fauna here include Tibetan wolf, Eurasian brown bear, red fox, Himalayan snow cock etc. the park is filled with a very unique variety of flora and fauna which never misses to mesmerise the visitor. The landscape here varies from lush greenery to barren jagged terrain which in itself is a wonderful thing to witness.
Govind Wildlife Sanctuary (Uttarakhand)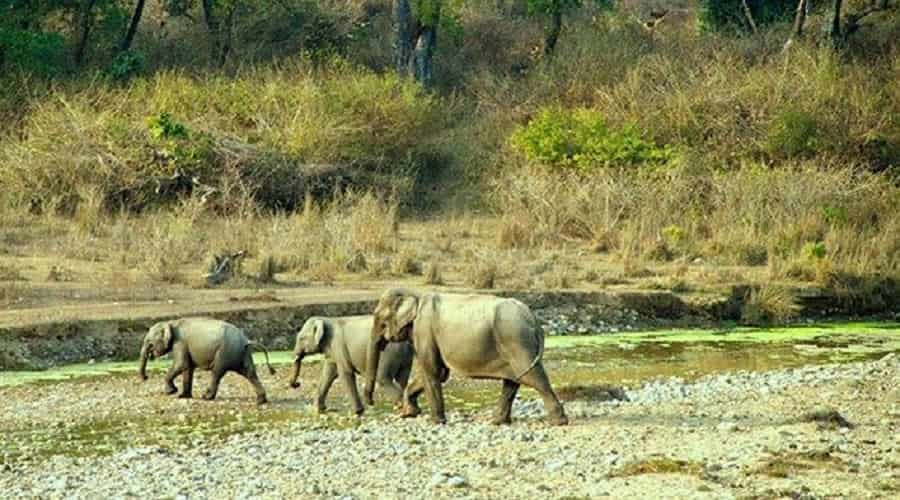 Established in the year 1955 and panning out incredibly within an area of around 958 sq. Km. this wildlife sanctuary adorns the district of Uttarkashi in Devbhoomi Uttarakhand. Magnificent and towering, snow clad mountain peaks here include Swargarohini, black peak, Bandarpooch Parvat etc. The green foliage cover here is remarkable and impeccable with the height of these peaks ranging between 1,400 to 6,323 metres above sea level which makes it the perfect crowning glory of this sanctuary. Apart from viewing the amazing wildlife collection here people also make it a point to visit it as a part of the Har Ki Dun Trek. No matter what your agenda for your visit here is, this place will definitely leave a lasting impression in your heart.
Shingba Rhododendron Sanctuary (North Sikkim)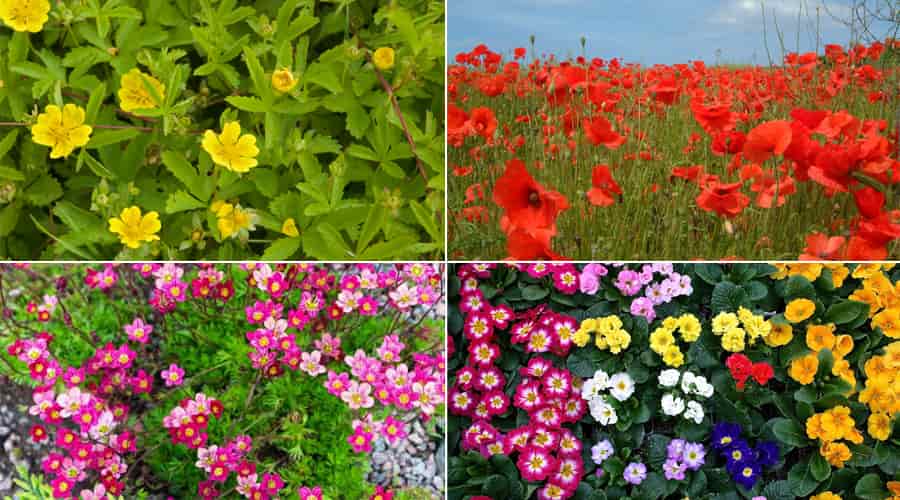 As the name suggests this sanctuary is dedicated entirely to the preservation of this high altitude flower which adorns the peaks and surrounding of the Himalayan ranges. Spread out over an area of almost 43 sq. Km. this offbeat destination is perfect for a getaway with the family and loved for observing some peaceful and quiet time. The impressive collection of rhododendrons here are something that you cannot observe anywhere else in the world. Some unique plant cover here includes the types of Potentillas, poppies, saxifrages, Primulas etc. If you are an adventure lover then this is a must visit destination. Situated in close proximity to Lachung within the Yumthang Valley this place is an awe inspiring destination for nature lovers and wildlife enthusiasts.
Namdapha National Park (Arunachal Pradesh)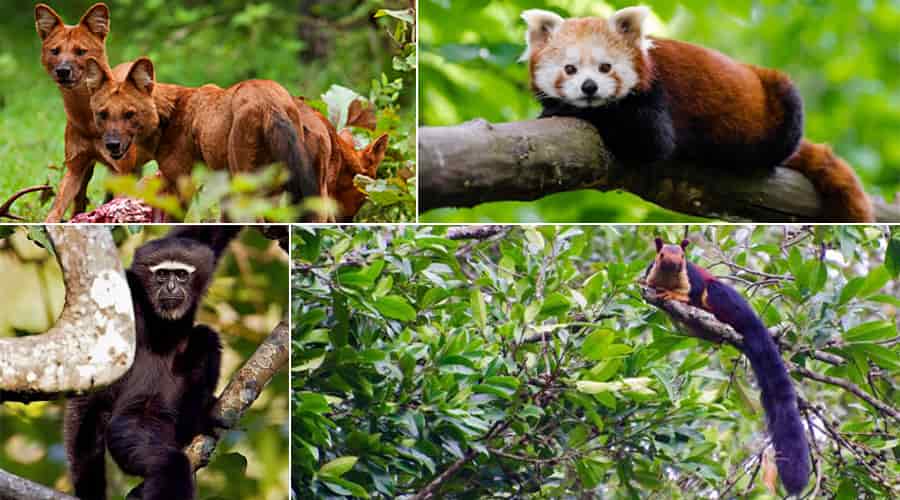 Perched on an elevation of 4,500 metres above sea level within the stunning state of Arunachal Pradesh this wonderful national park was established in the year 1972. One of the main animal of attractions here is the endangered flying squirrel which is only found here and well preserved. Other interesting sightings that you may come across include red fox, red panda, Hoolock Gibbons, capped Langurs, rhesus macaques etc. Nestled perfectly in between the ranges of Patkai and Dapha Bum this place is a real delight for every bird watcher. This is one of the rare parks in India where one can set up a camp inside the forest premises. This place is not only home to a wide variety of endangered animals but is also serves as the home to around 420 different species of birds.
Gangotri National Park (Uttarakhand)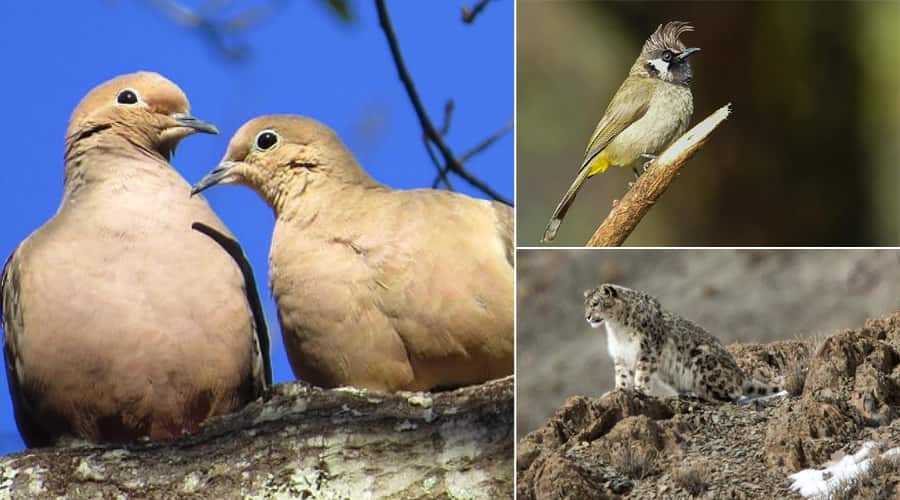 Located within the impeccable district of Uttarkashi, which is primarily known for Gangotri Dham temple, this national park is untouched and very well preserved. This place springs to life during the lush months of April to October and every tree sways in peaceful harmony and the visit here is worth every effort. Not only will you be able to feast your eyes on a variety of colourful birds ranging from bulbul, doves and parakeets but the animal selection here is also remarkable. If lucky you can even get a chance to check out animals like snow leopard, ibex, thar, tiger among a host of other animals that are strictly limited to these high altitude regions.
Singalila National Park (West Bengal)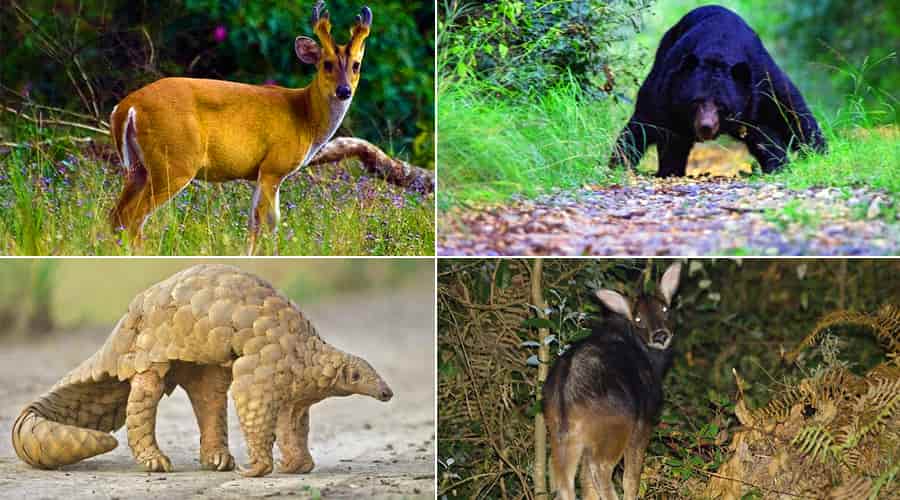 Perched atop the high altitude elevation of 2,400 to 3,650 metres above sea level within the Singalila ridge in the beautiful west Bengal hill station of Darjeeling, this place is the true and real face of untouched and unadulterated natural beauty. Some impeccable selection of animals and birds here include Serow, leopard, pangolin, barking deer, wild boars, Sibia, doves, pigeons etc. This national park serves as the ideal home for the endangered red panda and the iconic Himalayan black bear, spread out over an astounding area of 79 sq. Km. this place is truly a heaven for trekking and wildlife enthusiasts who wish to check out nature in all its glory.
Nanda Devi National Park (Uttarakhand)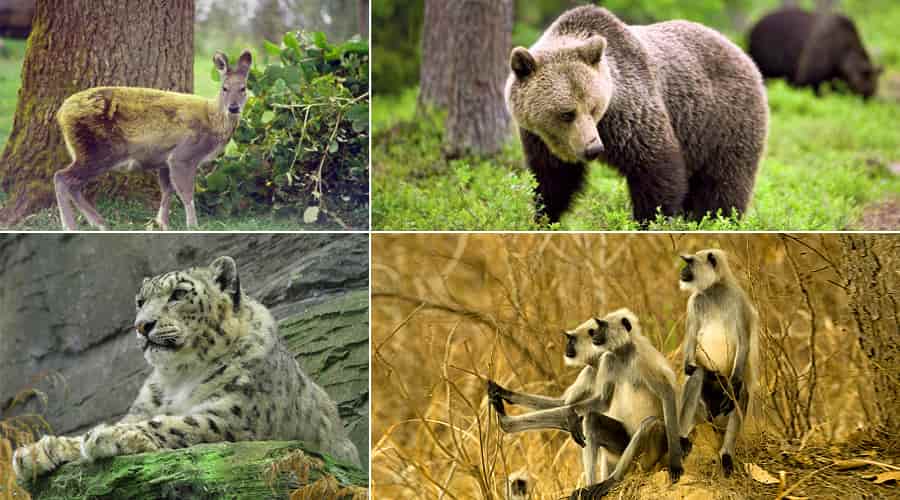 Established in the year 1982 and on an elevation of 3,500 metres above sea level this park is also a wonderful UNESCO world heritage site which is admired by adventure lovers from all over the world. Here apart from the stunning collection of high altitude flora to fauna which includes brown bear, Langurs, snow leopard, Himalayan musk deer among others this place is blessed with pure environment and untouched beauty of the Himalayas here is incomparable. The overlooking snow bound peaks allows you to have a close encounter with glorious nature. One can go there as a part of their high altitude trekking and camping experience.