Whether you are an old hand at boating or someone who has never been aboard a boat in their life but has always wondered what the experience would be like, a boat hire vacation could be the perfect getaway for a week or even just a day. There are numerous companies in all parts of the world that specialize in making your boating vacation dreams a reality regardless of your experience or skill level.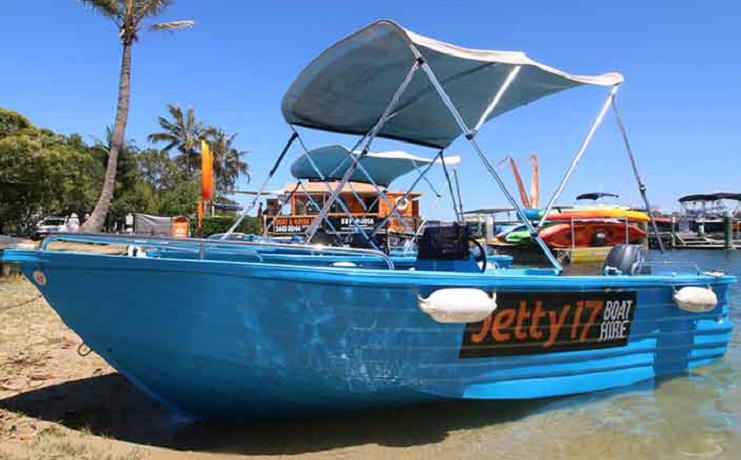 Boat Rental for Novices
If you have never been aboard a boat, or have limited experience, a boat rental is the perfect way to experience the thrills of sailing or power boating with no risk and limited expense. Almost any kind of boat is available for hire, allowing you to customize your vacation to your particular interest. A canal boat hire can be arranged throughout many parts of the world, including England, France, and the Netherlands, as well as the Erie Canal in New York State. You can also choose a house boat hire on many popular lakes, big and small.
Sailboats are particularly popular and are an excellent way for the curious novice to learn the basics of sailing. While some rental companies are willing to hand over a power boat, canal or house boat to someone with little or no experience, sail boat charters usually require the employment of a licensed captain for those who cannot demonstrate adequate knowledge of boat handling and seamanship. Particularly for the inexperienced sailor, this requirement has a number of advantages that far outweigh the additional cost involved.
First of all, sailing is a moderately technical endeavor that requires a specific skill set that cannot be fully learned except by doing. Secondly, the deep keel of a sailboat requires expert knowledge in both boat handling as well as the local waters, especially in shallow areas like the Caribbean and Florida Keys. A captained charter not only guarantees a relaxing and stress-free vacation, but the skipper will be more than happy to teach you the basics of sailing and let you handle the boat yourself for as much time as you would like in order to sharpen your skills and confidence.
Rental Options for Experienced Boaters
If you currently own a boat, a boat hire could still be an excellent choice for your next vacation. If you own a boat on a trailer, you know that the size and weight constraints of a trailer boat greatly limit its accommodations. While these boats are great for short getaways of a day or two, they are largely inappropriate for either extended vacations or larger groups. Trailer boating with a family has been accurately compared to riding a train in Delhi during the height of the monsoon season. In addition, if you would like to travel abroad, bringing the family trailer boat is difficult, if not impossible.
Larger boat owners appreciate the comfortable accommodations they possess but they face an equally difficult, if opposite, dilemma. While trailer boats possess little in the way of accommodations while gaining mobility, big boats have limited mobility because of their superior accommodations. Without incurring the extreme expense involved in transporting a large boat overland, cruising boaters are limited to whatever body of water they happen to be docked in. Hiring a boat provides a vessel with at least the level of comfort you are used to while being available to cruise any exotic destination you can imagine.
Experienced boaters usually have the option of either renting a captained charter or taking the boat out on their own. It is standard practice (although not universal, so check with your charter company in advance) to allow an experienced skipper to charter a boat as large as the biggest vessel they have captained in the past. Although a license is rarely required, a basic seamanship test will sometimes be requested prior to casting off.
Boat Rental Basics
Boats for hire can be found on the internet or through the tourist bureau of whatever area you plan to visit. Most of these companies offer vacation durations ranging from two days to two weeks. If you happen to be visiting an area and get the urge to spend an afternoon on the water, these same companies often offer a day boat hire option for any of their vessels not currently under contract.
You usually have the option of paying the rental company to provision the boat to your specifications with food and supplies, or you can take the boat empty (in what is usually referred to as a bare boat charter). In the case of a bare boat charter, the boat is supplied with fuel and basic safety and boat handling equipment, but it is your responsibility to bring your own groceries and personal gear with you. Either way, you will be offered the option of purchasing liability insurance, which will absorb the costs associated with any mishap you might meet with while afloat. Since boat repairs can easily run into tens of thousands of dollars, it is strongly suggested that you purchase insurance when available.
However you choose to proceed, a boat hire vacation will almost certainly become the high point of your summer. With options available for any nautical taste and level of experience, there is no excuse to stop dreaming and take the plunge.