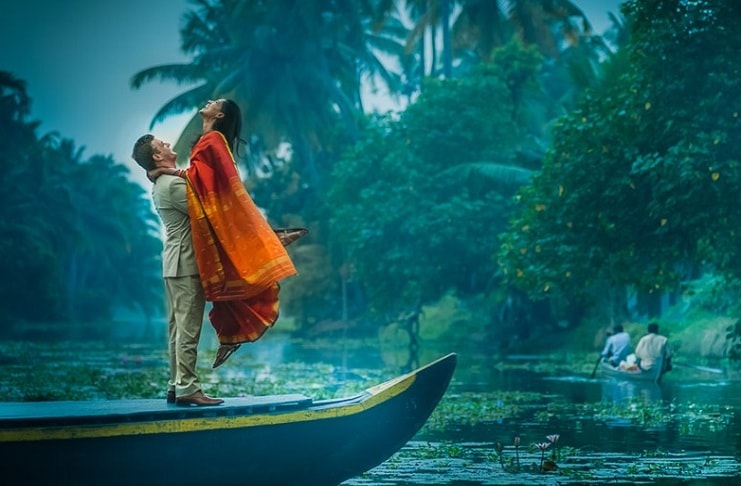 One of the most awaited moments for married couples is the honeymoon. In fact, it's probably the highlight after going through all those wedding preparations. This will finally be the moment where the couple can relax, do activities at their own pace and create lasting memories that will stay with them throughout their marriage. If you are searching for exotic and tranquil locations for the perfect honeymoon, you might as well search for honeymoon destinations in South India, you will find quite a lot of ideal locations which present you with a lot of picturesque views, enchanting getaways and a lot of activities which you can both enjoy together.
South India is blessed with a lot of dense forests that support an abundant wildlife, exotic sandy beaches, pristine mountains, tranquil back waters, charming sceneries and coral islands. With every moment with the one you love, you will find no other getaway than going to the south of India.
Historical Places
The intoxicating land of India offers exciting backdrops as well as venues where couples can enjoy their surroundings as well as each other's company. You can visit one of India's most historic and opulent places, the Andhra Pradesh where you can explore its architectural splendor as well as the detailed work. You will find a lot of heritage sites here such as the state of Charminar, the Golconda Fort and nature attractions such as the Araku Valley, The Horsley Hills and the Amravati.
Also stop by Karnataka which offers a lot of scenic beauty. It is famed for its pageantry of the bygone era and is very rich in culture and traditions. You can explore the rich customs here as well as get immersed with the people. Also, you both can enjoy your time alone in its legendary hilly terrains as well as the multiple wild life sanctuaries and sprawling grasslands.
Serene Kerala
Enjoy the serene backwaters of Kerala as you enjoy your days peacefully gliding its waters on an opulent houseboat. You can stay overnight on the houseboat as it has a lot of amenities and you can enjoy Indian cuisine inside. Here, you will be able to enjoy your own little paradise and enjoy the unique scene Kerala has to offer to you. You can also enjoy the multiple hill stations as well as aromatic herbal gardens, long lines of tea plantations as well as rich wildlife.
Couples will find a lot of beautiful places to stay as well as secluded hideouts where they can enjoy their precious time together. You will also find beaches, forts, temples, as well as castles and major attractions. You will find long stretches of beaches to choose from plus a lot of cities to choose from.
Nature Get Together
You will find the fascinating features of the Lakshadweep islands quite enchanting. You will be able to enjoy the crystal clear waters as well as the myriad of colours presented by the rich marine life. You can go diving around or you can go island hopping and snorkeling. You can also enjoy the pristine nature of Tamil Nadu where you get to enjoy the many hill stations as well as the luscious rolling grasslands, mesmerizing sandy beaches and wildlife sanctuaries. You will find a lot of exotic flora and fauna here. Also, the Pulicat Lake is one of the best spots to visit and that also includes Ooty, the Queen of Hill Stations along south India.
With every moment you spend here in South India, you will find each one better and more exciting than the last. After all, South India offers great backdrops for the most romantic honeymoon celebration for you and your partner.