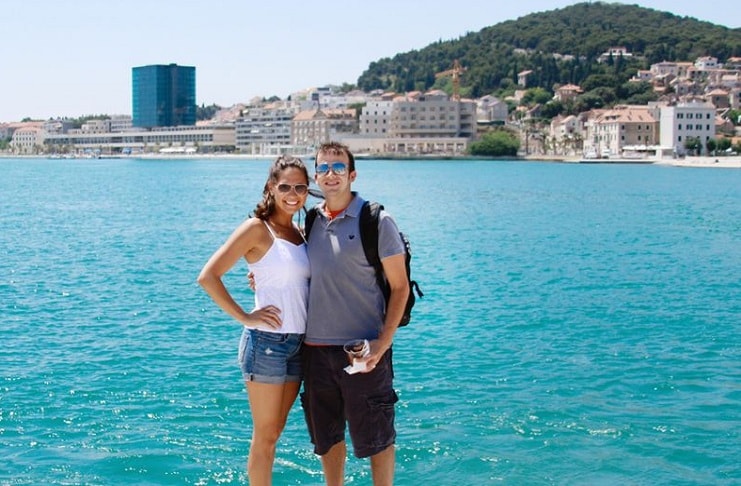 The first impression lasts. A honeymoon signals the first night of couples together as newlyweds. Take the wonderful opportunities in making the best impressions in your first night. Let a wonderfully romantic honeymoon getaway bring you to one of the most wonderful places on earth. A Croatia honeymoon will make get you to the most exotic places that you can find on earth.
Magnificent Sights
Croatia makes a collection of the magnificent sights in all of Europe. From the densely wooded mountains to the wonderful rocky coastlines with tantalizing waters, you can add more that will surely fascinate you and your lover's heart.
Croatia makes the right destination for beaus that are nature lovers. This country is famous for its many national parks and protected natural reserves. Moreover, to those who love multiple climates, Croatia is definitely suitable. In fact, it makes a mixture of climates. At the northern and eastern part, you may chill in the highland climate. While on the southern region, you will sweat at the almost-summer constant temperate climate.
Croatia is not just a region of amazing landforms. Croatia is a beautiful archipelago of a thousand islands varying in size. A Croatia honeymoon along Europe's second largest river, Danube, and taking an exhilarating hike on the Dinaric Alps, Croatia's highest peak, would be perfect.
As mentioned, Croatia is rich in natural reserves and in fact, being protected by the government. The Karst topography is making a breathtaking landscape shaped by the dissolution of layers of bedrock, limestone and dolomite. In this magnificent spot of the earth, get a chance to explore as much as 49 caves almost as deep as quarter of a mile. If you and your sweetie are into a romantic exploratory trek, you shouldn't miss thrilling adventures such as these.
Hidden Beaches
Spending romantic moments on the sea waters is common among couples on Croatia honeymoon. Especially is newlyweds might prefer a secluded lake or take a hidden beach, selections are a plenty and the experience you will take is unmatchable. One of the most visited places is the Lubenice Beach on Cres Island is highly popular among newlyweds. In the Rab Islands, there are 22 paradise-like beaches that you and your partner can count in steps of your lifetime.
Other of the best beaches to go to in Croatia is the Brela Beach. Indeed, a gorgeous place to go to in your Croatia honeymoon. Let the tall pine trees along the gravel like sands serve as romantic hideaways. Also, spend your precious private time at Zlatni Rat Beach. Experience an atmosphere of the beauty of the pebbly beach bathing in the tortoise waters. Mesmerize with the chilling winds and surf along the subtle waves of its seawaters.
If you and your partner are into invigorating sports, then Trstenik beach is the perfect place for you. Dive and witness the rich aquatic fauna. Enjoy snorkelling with your better half and be mesmerized with whatever your eyes can see.
As for the water getaway, take a chance to visit the numerous natural lakes you can find winding all over Croatia. How about trailing the waterways of Vransko Lake stretching as far as 30 kilometres in Zadar? Also, witness how the famous artificial Lake Peruca generates energy for Dalmatia. Indulge in the stunning beauty of Plitvice Lake – a system of 16 lakes and marvellous waterfalls beneath the cascading limestones.
The tantalizing crystal waters of the lakes are renowned for their distinctive colours as well. Actually, these magical hue alterations make a distinguishing feature makes a perfect reason to be sought after by tourist all over the world.