Vietnam is gaining its popularity as a top honeymoon destination. This exotic country is boasting with paradise-like places that cannot but attract the lovebirds during their best month in life. Except for palm trees and coconut cocktails, there are many honeymoon destinations in Vietnam that will attract unusual couples who like to hike, climb mountains and swim in the waterfalls. In this article, we will list different spots for honeymoon in Vietnam that will appeal to everyone.
List of 03 Most Popular Romantic Destinations in Vietnam
01. Mui Ne Beach: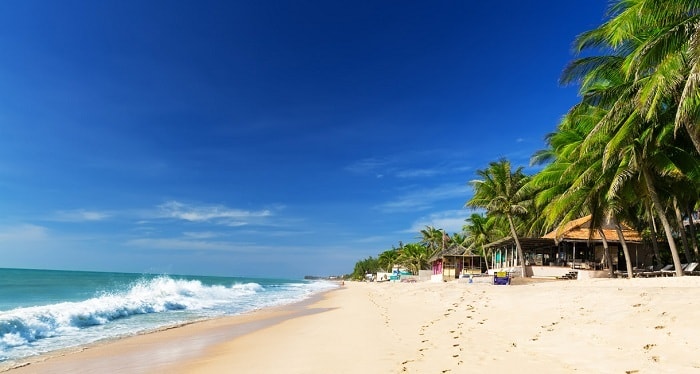 Let's start with the most famous beach in Vietnam. It was once a little-inhabited beach but its beauty couldn't be ignored for a long time, so it was changed into a vast resort where people from all over the world enjoy kms of golden sand and clear water. The locals call it "the adrenalin capital" as there is numerous activities one can enjoy. Windsurfing, scuba diving and even sky-diving are at the lowest prices here and are proved to be safe for everyone. Mui Ne Beach has many hidden places like beautiful gardens, lagoons and countless romantic activities that include a dinner on a real ship, long trip through the jungles and Vietnamese dancing nights.
02. Dalat: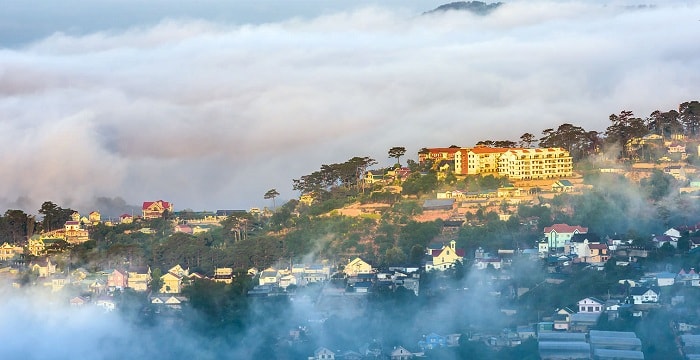 Dalat is known in Vietnam as a "little Paris". Established in 1858 by Swiss geologist it was constructed according to a French taste. This is the place for adventurous souls. If you want to enjoy Vietnam history and culture, there is probably no better place to go. Beautiful temples, impressive natural resorts are combined with a great number of golf and tennis resorts. Dalat is the city of luxurious restaurants, most of which are said to be the best in the country. This city attracts a lot of Vietnamese couples that come here during the "moon season". This is the time when you can enjoin real lifetime show when tens of Vietnamese couples are getting married in a traditional way. Apart from all of the above mentioned, Dalat is a great place for sightseeing and hiking, here you can enjoy beautiful lakes, high waterfalls and endless forests with incredible wildlife.
03. Phu Quoc Island: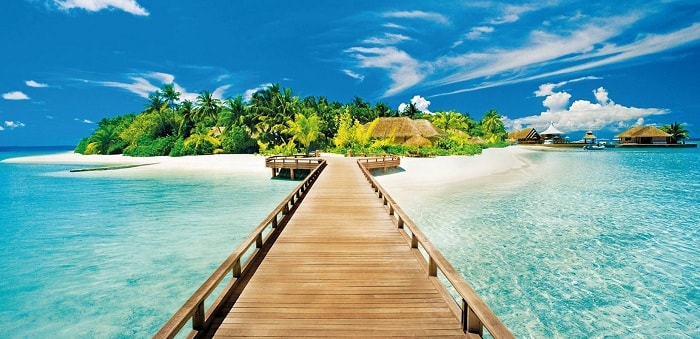 This is the island of peaceful tropical relaxation. Truly Vietnamese place with long beaches, turquoise waters, warm wind and little beach houses. The majority of the island is covered by the national park that preserves its unique beauty and wildlife. If you decide to pick Phu Quoc Island as your honeymoon destination, you will get the top accommodation, cultural experience and paradise-like vacation. The island has an access to the nearby attractions you can try by ordering a tour that takes you all the way and back to your hotel. The land is open year round, but the high season comes to November – March. Altogether the weather is pretty cool, so you won't need to worry about air conditioning. You can walk the streets and enjoy untouched environment with delicious food and incredible music.