When you are traveling on a budget and planning your holidays, flights can give you the biggest headache. However, it is possible to find cheap holiday flights if you know how to do it. You might even have fun while hunting for the best deal if your brain is wired that way! These tips will get you started.
General things to be aware of when booking your own ticket:
i. When comparing prices, make sure you are comparing full prices: remember taxes and possible luggage fees. If you travel with cabin luggage only, you will not have to worry about them.
ii. When buying a flight, read everything carefully. Most booking services default to having all sorts of holiday insurances included to your purchase. Uncheck the boxes if you don't want to buy them.
iii. See where the airport is. Some (cheaper) airlines use smaller airports which can be located hundreds of miles from your real destination. For example, Ryanair flies to the Beauvais Airport in Paris, which is actually over an hour's trip away from the city. Not that good if you are only spending a weekend there. When comparing prices, take the time factor and the extra transportation costs into account.
iv. If you are for eco-friendly travel, think about offsetting your carbon footprint. Some airlines offer this option when booking your flight, or you can do it with Climate Care.
Tips to find cheap holiday flights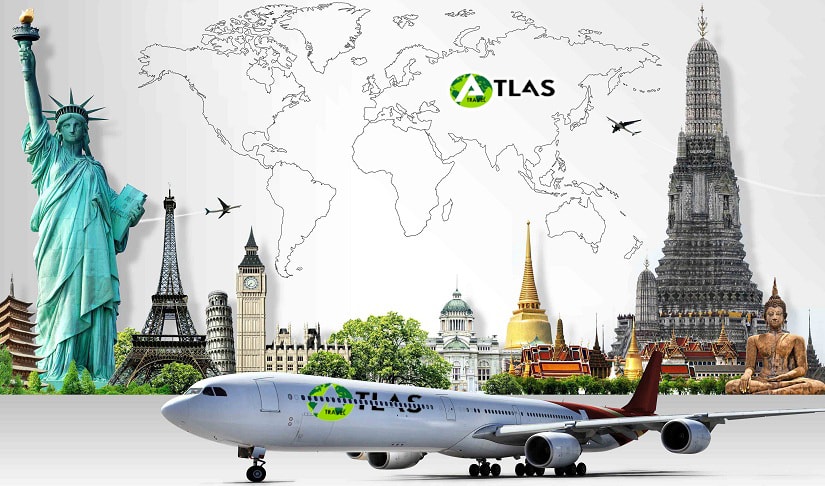 1. Book your flights and your accommodation yourself
Usually it is cheaper to do the work yourself instead of asking a travel agent to do it. The travel agents are not always after finding the best possible deal for you but for themselves. However, if you really must be on a specific flight and it seems to be full, a travel agent might be able to do something about it. But just might.
2. Plan well ahead or not at all
Set Plans: The early bird catches the worm. Once you know you are going, get the tickets fast! The earlier the better. There is really no way around this: if you want to fly to a specific place and get cheap flights, holidays are the hardest times due to the high demand. So, planning to fly home for Thanksgiving or Christmas? Want to travel to some amazing honeymoon location for New Years? Book now.
No Set Plans: If you are not that fussy about when and where to travel and we are not talking about these few special times of the year like Thanksgiving, you can choose to go for a last minute deal.
3. Try to avoid traveling on popular times.
As already mentioned, the holiday flights can get extremely expensive during popular travel periods. If you can choose when to travel, try to travel a bit earlier to avoid the masses.
4. Be flexible with dates and times.
Same as above. Don't fly on Friday afternoon and return on Sunday evening because that is when everyone wants to travel. If possible, prolong your weekend. Or if you are going somewhere for a week, why not fly there on Wednesday and return on Tuesday instead of the traditional Monday-Sunday schedule? Compare different dates with search engines, there can be big differences in prices on different days.
If you are on a budget, the cheapest time to travel is early in the morning. I know it is tough to wake up before dawn to catch your holiday flight, but it can save you hundreds of dollars. Not bad, right? And the airport will not be crowded!
5. Compare airlines.
Compare different airlines. Our favorite search engine is kayak.com, which has the latest deals and some good tools, like the fare alert service. Every now and then a ticket can be bought cheaper from some online travel agency than directly from the airlines. If you are flying in Europe, take a look at the cheaper airlines like Easy Jet and Ryanair as well but make sure you know where you'll end up (see above).
6. Keep your eyes open for cheap offers.
If you travel often (or know that you are going to), register on different airlines' mailing lists or follow them on Facebook or Twitter, whichever social media you like the best. Read traveling forums and get tips from your well-traveled friends. That's how you find out about their offers and hear about their sales and can just generally stay informed about the current prices. Also, set up a kayak.com fare alert if your trip is still far in the future. Follow the trend. When the price is going down, wait. When it gives the first sign of going up again, buy the ticket. Almost like the stock market!
7. If you travel often, join a frequent traveller program.
Collect air miles. Collect points. Get rewards. There are various reward programs out there, and you can join one or all of them. Look at the flight alliances: One world, Star Alliance and Sky Team, and see which alliance's airlines you use the most. Join their program and try to choose their flight whenever you can. You can then use your points on free holiday flights and upgrades and get discounts on great additions to your travel wardrobe, lightweight luggage etc. If you belong to many different reward programs, you can see if you can combine the points at Points.com.
8. Play with currencies.
In some cases it is possible to find ways to buy holiday tickets in different currencies. We have saved thousands of dollars that way. For example we chose our round the world trip starting country carefully to pay a cheaper price, and bought our honeymoon cruise from an UK based company when pound was cheap. All it took was an international cruise company, and a couple of phone calls to the UK branch. It was really worth it!
I hope you can find great cheap holiday flights with my tips! What are your best tips for finding the cheapest flight deals?