Choosing a hotel for a business trip is not always an easy task. If you are traveling a lot, you know you need a certain quality of comfort, and at least I prefer to protect the nature as well as I can by choosing an eco-friendly hotel. If you have to go to a remote place in the countryside or just far from any big city, there are good chances that your favorite frequent guest card is going to be useless.
I am a royal ambassador on Priority Club, but that doesn't always help. Royal Ambassador is the highest class of customers for the Holiday Inn and Intercontinental. So you can imagine that I am used to be accommodated very well. Double upgrades, junior suites, club lounges, free gorgeous breakfasts and many more advantages.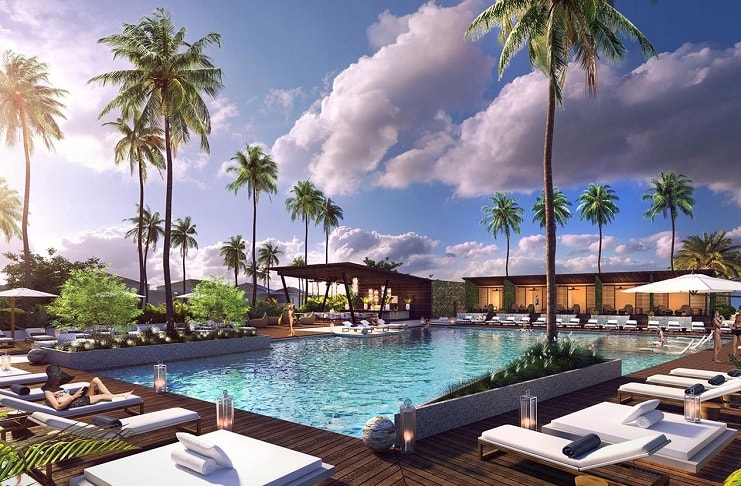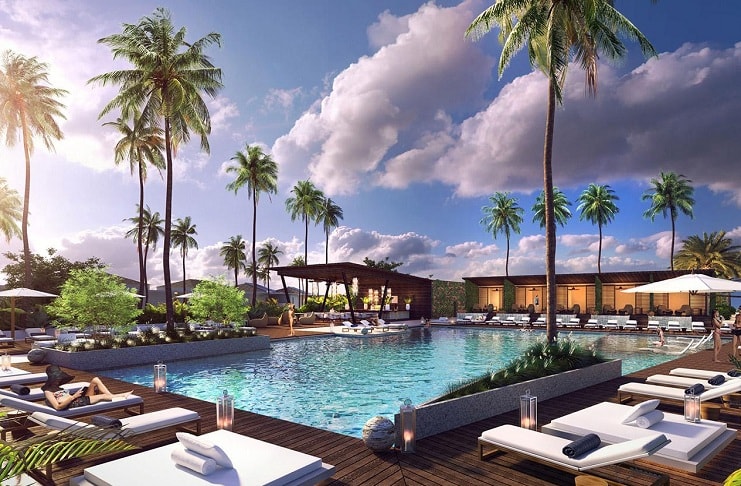 When I have to go to a country where there are none of my favorite hotel chains, I have to start digging to find the best hotel for the best price.
Here is my method for choosing the right green hotel
First I look for an exhaustive list of hotels. You can use Google Maps for that. Simply type "hotel near some city name" and you will find a rather accurate list. You can do a first selection by looking at excerpts of reviews and marks left by reviewers. Google tries to give you a compiled view of the different review websites around.
Also be careful about the location of the hotel. Sometimes there can be a bogus address registered on Google. Double-check the address and search for that location on Google maps to see exactly where the hotel is. Then you can assess how long it's going to take to go from the hotel to your work place. Can you walk or take the public transport or will you have to rent a car? Many hotels have a complimentary shuttle service anywhere within 5 miles distance, and some environmentally friendly hotels borrow bikes for free.
Second, I look these hotels up on Tripadvisor. Tripadvisor is one of these review websites and I think it's probably the best. For many US based hotels, you can also use Yelp, but Tripadvisor offers more options.
Tripadvisor will give you a list of hotels. This list is arranged by ratings given by reviewers. There are thousands of users reviewing hotels on this website and it's a really good source of information. I strongly suggest reading some reviews as well.
Key Point: Be very careful about how many negative and positive reviews you will see. I suggest you don't read the reviews which look too good to be true, and that you stay away from reviews which are depicting a hotel like the worst place on the planet. Anybody can have a bad day, or a bad week and sometimes the problem is not the hotel but the reviewer. Another trick to assess the credibility of a reviewer is to look at the other reviews left by this person for some other hotels. There are clearly some reviews which have been left just to make a competing hotel look bad. Use your common sense.
Sometimes you might end up to such a remote place that there are no reviews on Tripadvisor. In that case, just have a look at the next point.
Third, I try to find an eco-friendly hotel.
This can be a bit tricky because there are no real standards for eco-friendly hotels. In order to check that, it is sometimes mandatory to call the hotels. If the staff struggles to give you answer, you can quickly tell that the place you called is not an environmentally friendly hotel. The real green hotels are really devoted to their mission and are happy to answer your questions.
Here is a list of questions you might want to ask in order to check if a hotel has any green values
Do you change the towels and bed linens every day? (Preferred answer: We change the towels only if the customer requests it and we change linens every 3 days for long stays.)
Do you use small soap bottles or wall dispenser? (Preferred answer: We use wall dispensers.)
Do you use energy efficient light bulbs everywhere? (Preferred answer: We use energy efficient light bulbs everywhere; we also use movement detectors in order to turn off lights with nobody around.)
Is the temperature in the room individually controlled? (Preferred answer: rooms have individual thermostat, but they can be managed centrally as well.)
Do you have any sort of energy production system like solar panels or wind turbines? (Preferred answer: yes.)
Do you recycle? (Preferred answer: yes.)
If you think you found a good green hotel, you can continue asking questions:
Which amenities you have in the room? Double bed, single bed? Queen size, King size? How big is the room?
Do you provide towels / soap / shampoo / conditioner? These are important if you travel with lightweight luggage or cabin luggage only. You don't want to carry a towel with you.
Do you have rooms close/far from the elevator?
Is there a fitness centre? Is the access complimentary? Is there a swimming pool?
Is there an iron in the room to take care of your travel wardrobe? A kitchenette?
Conclusion:
It can take quite a lot of time to choose your hotel. If you do a lot of world trips for business, it is important that you feel yourself comfortable at the hotel you chose. If you make the right choice, you are good for the whole duration of your stay. If you feel that you are staying at the wrong place, just change! Most hotel won't charge you for an extra night if you tell them early enough that you are checking out (before 12:00 is usually enough). If the people you are visiting suggest that you go to another hotel, just call the current one and tell them you will check out when you come back to maximize your chances of not being stuck for one more night in a place you don't want to be in.