The hotels in Nagercoil are there to simply enhance your city's trip experience. Although, they are less in number, but they are no less in offering comfortable-content stay to every guest, and that too at low price. A beautiful sprawling city in the state southernmost state of Tamil Nadu, named after the deity of the Nagaraja Temple, is the city of Nagercoil. It is the municipality and administrative headquarter of Kanyakumari district, and is situated close to the tip of country's peninsula. The city is most known for its unanimous religious importance and grand history. These being two of the prime reasons for visitors coming to the city.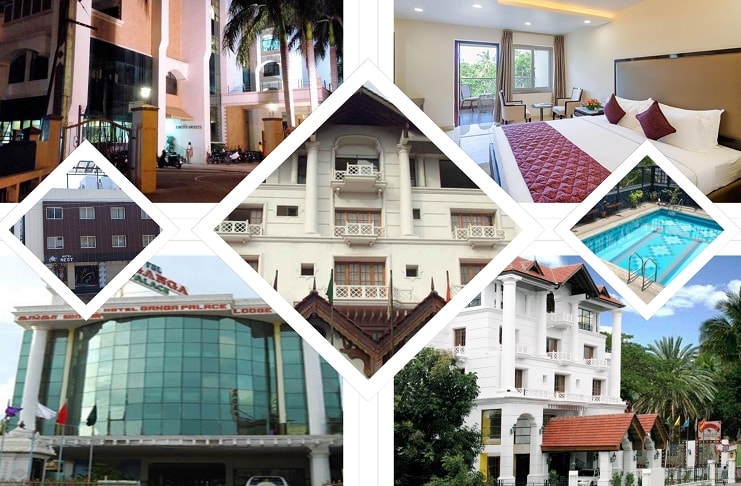 For a tourist, the city means a rewarding opportunity to de-stress in the tranquil, spiritual environment. Tourism here is a happy mixture of spiritualism and motherly nature. There is no second thought that Nagercoil has been abundantly blessed by the nature. Virgin thick forests, tall palm trees, cool breeze, everlasting hills, sparkling water-bodies, several panoramic spots, grassy fields, and magnificent beaches, best define the city's natural wealth. It is simply a utopia for the nature lovers.
Nagercoil
For travellers seeking some time to spend in quite-serene surroundings, the city makes a fine choice. Ideally, a three-four days long trip is sufficient enough to complete touring the city. Get yourself indulged in worshipping activities at the pristine temples, relax-rejuvenate at the fresh-blooming tourist points, relish appetizing culinary cuisines, take pleasure of Ayurvedic spa and Yoga, and enjoy the genuine hospitality of good hotels in Nagercoil.
A good thing about Nagercoil is that it remains ideal for a tour in all the seasons in a year. So, it makes a fine choice of escapade from the scorching summer heat, as well as from the freezing winters. Reaching the city is a simple affair. There is excellent road and train connectivity, connecting the city to all cities in the nation.
Meanwhile, Nagercoil is a small city, so there is not much to explore-experience, other than the scenic spots, temples, markets, history, food, and a few other tourist attractions. Tourism here is pretty much limited. But, anything and everything that relates to tourism in the city, is sufficient enough to give one a memorable-fun holiday. In short, filled with some interesting and surprising tourism attractions, a trip to Nagercoil is an adventure to head to.
Accommodations and hotels:
Though there is a dearth of hotels in the city, yet the Nagercoil hotels are comfortable, convenient, and affordable. There are no luxury accommodations in the city and you might be disappointed if you were seeking 5 Star hotels. However, the budget hotels in Nagercoil make a fine choice for accommodation offering a content stay at reasonable price.
Hotel-Parvathi-International-Room
Hotel Parvathi International is one of the most sought-after stay-over options in the city. It is popular for its low room price, efficient staff, personalized services, and excellent tour facilities. Counted amongst the best hotels in Nagercoil, it is an ideal stay option for all. Its location is convenient, and there are several tourist spots in the hotel's vicinity. A stay at this hotel ensures of a relaxing and comfortable stay. The rooms are quite well-done and are replete of modern amenities. Some of the offers hotel amenities include: cable TV, A/c rooms, parking, meeting room, business center, banquet hall, bar, and multi-cuisine restaurant.