Coming up with an ideal place for your holiday can be a daunting task. Traveling with a family calls for even more attention to details. One of the things you will enjoy about coming to the North American outdoors is the availability of an ESTA visa. This allows you to travel in and out of the US without the use of a visa thanks to the waiver offered under the program. Here are 10 spots that you and your family will enjoy for your summer vacation.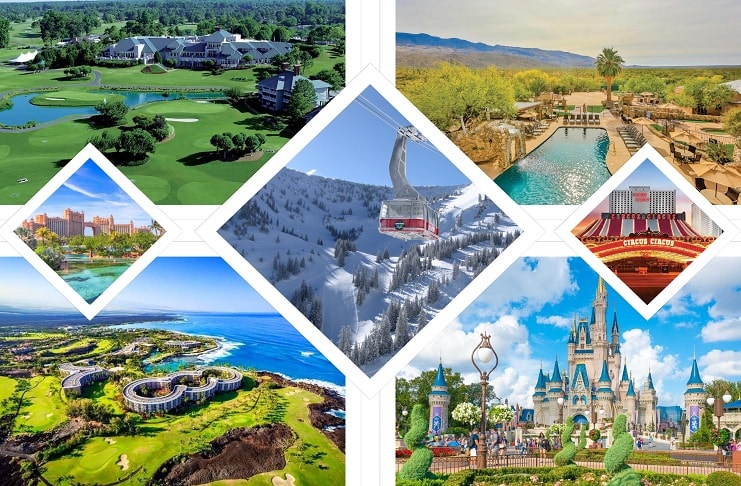 Snowbird Ski and Summer Resort
There is nothing as exhilarating as the sight of snow for any family. If you are looking for a place to ski, snowball fight, snowboard and rev snowmobiles, this is it! Located in little cottonwood canyon, the resort offers more than 5000 acres of snow to explore.
Atlantis Resort
Let your imagination run wild in the lost city of Atlantis. This is a great place to interact with a lost civilization that is the talk of enthusiasts to this day. The Atlantis resort comes with 38 restaurants and over 20,000 guestrooms. It also boats of 11 lagoons with over 50, 000 animals. The Mayan Temple presents the axillae of faith' slide. This is not for the fainthearted though. The slide has an amazing 60-foot drop through a tunnel sank in a shark populated lagoon.
The Hilton Waikoloa Village
This is an ideal spot for parents that are looking for time off from their kids while having fun. The spot comes with great fun for all Camp Menehune presents the youngsters will all night camps full of activity as the parents kick back at the hotel. There is a super dolphin treat for the children where they learn and interact with the intelligent creatures. The night comes alive with cultural dancing, buffest and music.
Tanque Verde Ranch
The spot is a serene getaway tucked away in an oasis on the Sonoran Desert next to the Saguaro National Park. The spot is a buzz of activity and fin with over 120 horses, picnic rides, all day rides and much more. The family also gets a treat from the naturalists with fun hikes, arts, crafts and swimming.
Kingsmill Resort
This is a great spot boasting of a sports club with tennis courts, pools, and camps for kids. The place is ideal for parents that want to spend some alone time from the children. To crown this setup, there is a kid's camp while the parents are treated to a romantic dinner!
Out about Treesort
Children love tree houses. This resort is one huge resort on top of trees proving that all is possible. There are about fourteen units each accommodating about 2 to 8 people. You also get a chance to climb ladders, walk a suspension bridge 90 foot long and bird watching. You will also have a treat thanks to the pools, rafting, ropes courses and horseback riding.
Circus Circus
Las Vegas comes with more than just gambling and a famous nightlife. Circus Circus is a hub of literal; entertainment. The resort nests on a 70-acre piece of land laden with performances that are breath-taking. You will see wandering clowns, experience arcade games and even carnival games.
Club Med Ixtapa
This is an ideal place for family fun. Have your kids experience different children's clubs ranging from babies to 13-year-olds. There is also kayaking, water polo, archery, scuba and tennis. The family will have a great time fishing and taking excursions through the Mexican villages.
Disney World
This is definitely the sweet spot of holidays for children. it is a great place to meet many movie stars both form the cartoon and real world. The carnival never ends with a lot to see and eat.
La Costa Resort and Spa
The coastal resort boasts of fun activities such as swimming, nature walks hiking, croquet, tennis, crafts, camping and ping pong. All you need is to grab your ESTA visa and your family and have a taste of the great outdoors!