Everyone of us have our own bucket list of the most idyllic places. Some dream of a night at the coral beaches of the Maldives while others dream of a holiday to the lush hills of New Zealand. Instead of waiting for days to fulfill your dreams, what if you find destinations that are alike to international counterparts. closer to your home? That sounds great, right? We have combed the whole of India to bring you activities and places that are alike to international counterparts. Here goes our list. Check it out.
Alps in Switzerland and Auli in Uttarakhand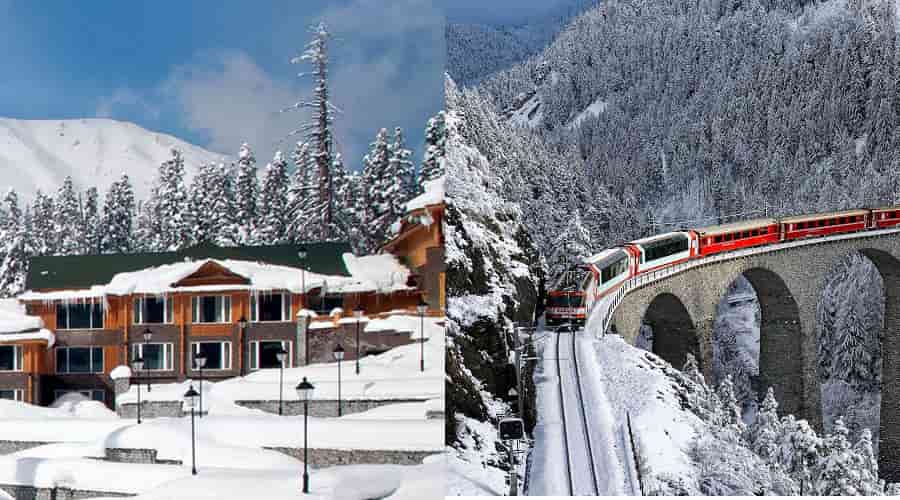 A postcard image of the Alps can make anyone skip a few heart beats. It considered as most important and adventures place of Uttrakhand, every adventure enthusiasts dream of this place. But if something is preventing you from full filling your dream, don't worry. You can head straight to Auli.
Auli is one of the three most well known ski resorts in India and can give any international ski resort a hard competition. This place situating in the lap of Himalayas is truly mesmerizing. Rishikesh is also one of the great sights. Apart from skiing it provides adventure enthusiasts with various other options like slalom, cross country, and down hill. So before you want to plan to visit Switzerland you can give a visit to this place and brush up your ski skills.
Tomorrow land in Belgium and Sunburn in Goa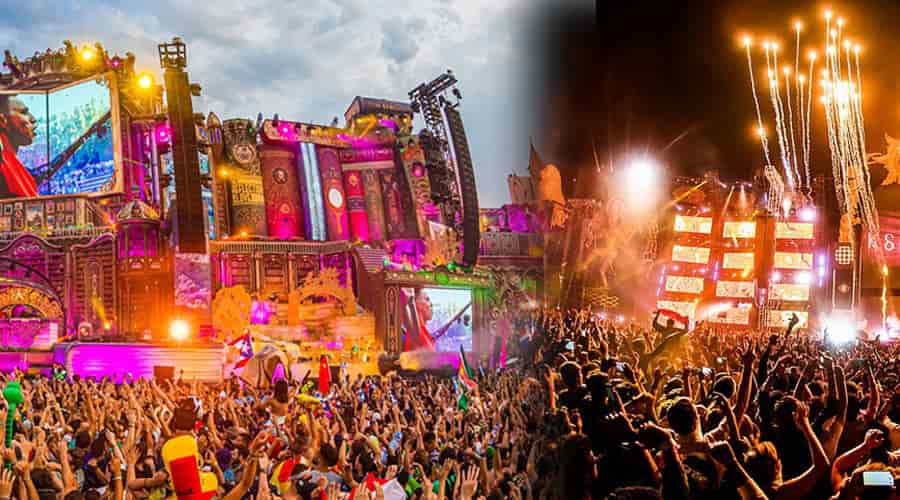 Tomorrow land is considered as the one of the largest electronic music festival in Europe.It helds every year.  To be there is a dream for every 20+. The thrill, the charm, the excitement, the feel that out of the country. It is not only for music festival but an adult playground comprising of an entire theatrical production. Non-stop music and party.
If you want to get the feel of this music festival in your own country, you must give a visit to Sunburn which is the biggest music festival of India. Three days of total fun, mind blowing tracks from world's best DJ's, eclectic beaches of Goa is bound to make you fall for this place over and over again.
Backpacking in Europe and North East India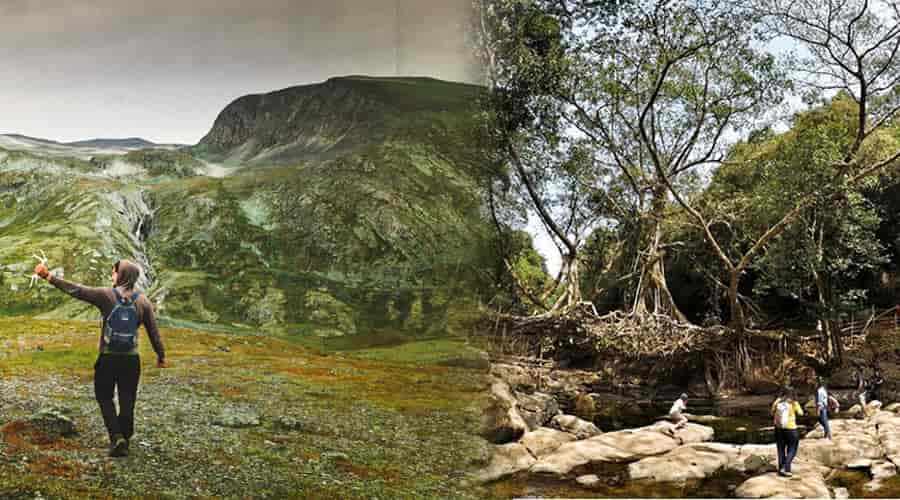 For any adventurous soul and a true traveller a remarkable trip in Europe. . The quaint villages and the sprawling cities, boulevards, railways and promenades, everything will exactly be the same as you imagined. .
North Eastern India also has some of the fabulous destinations that are a bit off beat and can be enjoyed the best on foot with your whole backpacking gang, amazing scenario of root bridges in meghalaya, alluring Dzukou valley, fascinating view of sunrise at Tiger hills  Darjeeling can take you to another world. Great place for honeymoon plans as well.
Brazil and Coorg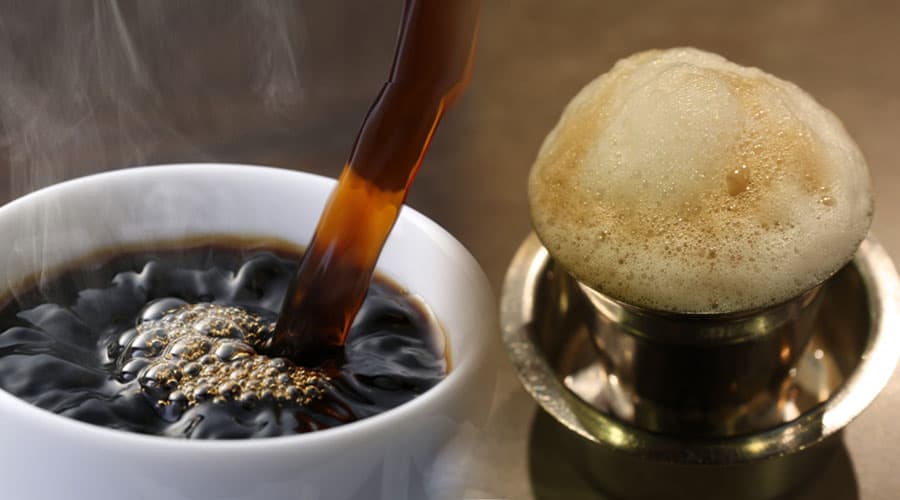 Everyone doesn't visit Brazil with a motive of shaking a leg in the carnival. Some are ready to spend luxurious amount for just a perfect cup of coffee. Yes, Brazilian coffee is something that can't be replaced by any other coffee.
But don't underestimate the magic of the coffee of 'Coffee Cup of India' or Coorg. This place is famous for its finest coffee. If you are a coffee lover, this place is perfect for you to witness how coffee is cultivated. Ooty and Chikmagalur are two hill stations here.
The Sahara Desert and the Thar Desert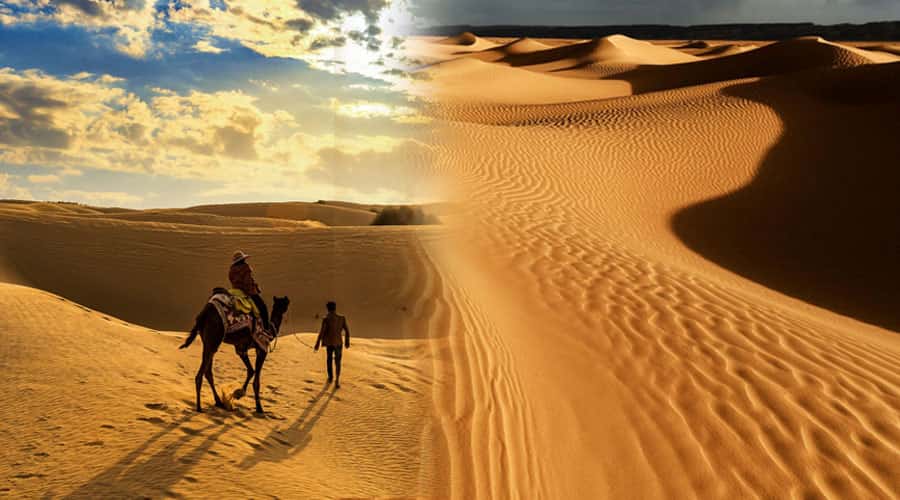 If you are thinking about to visit or plan out to go for sahar desert then you will be surprised to see that what are the things in our list for you.
Breathtaking sunset, warm locals and colorful camels awaits for your visit in the Thar Desert of Rajasthan.
Kenya Wildlife Reserve and Ranthambore National Park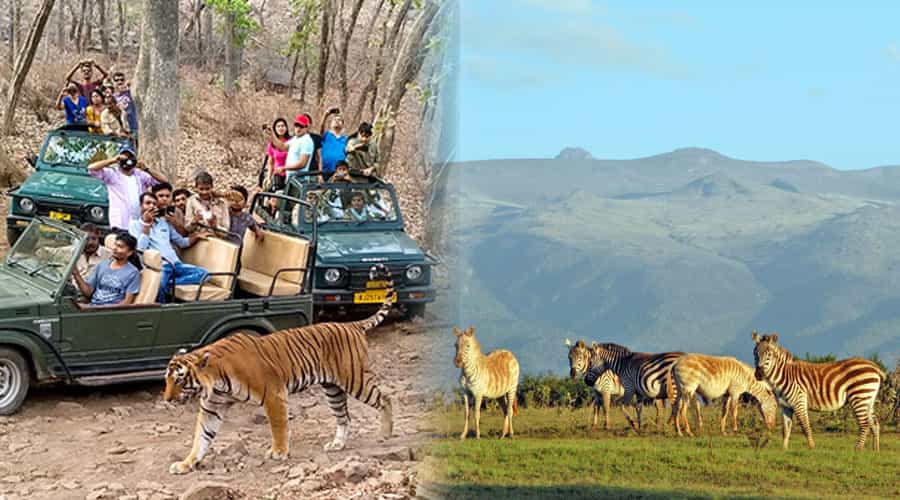 Kenya's magnificent wildlife safaris and Masai tribes are the reasons of its worldwide popularity. But if want some close encounter with wildlife in their natural habitat in your own country then you must check into Ranthambore National Park.
Thailand and Lakshadweep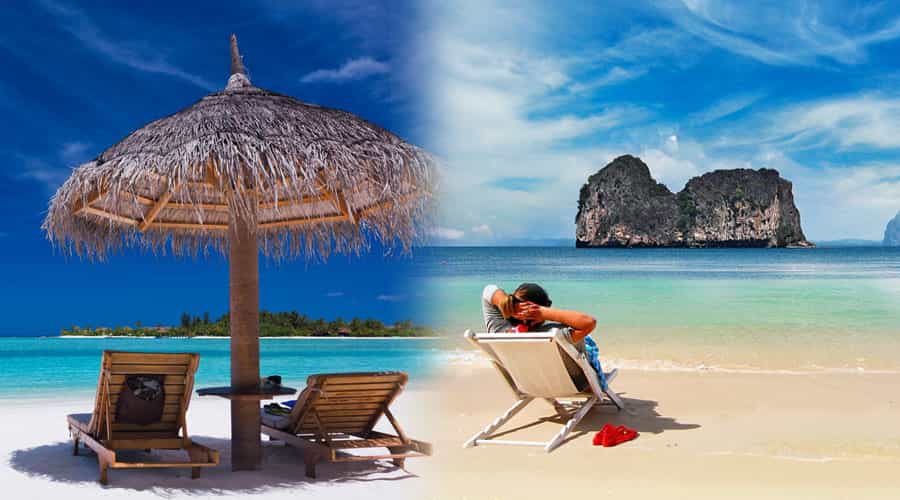 If you are a ocean lover then Thailand must be among your favourite destinations. This popular, sophisticated and charming beach destination with world class hotels, resorts located along the miles of white sand beaches are exactly what marine enthusiasts look for. Yet Lakshwadeep, a paradise in the Indian Ocean should not be taken lightly. This place offers you the whole world beneath the water. Lakshadweep is perfect to indulge in various water adventures.
Niagara falls, Canada and Athirapilly Falls, Kerala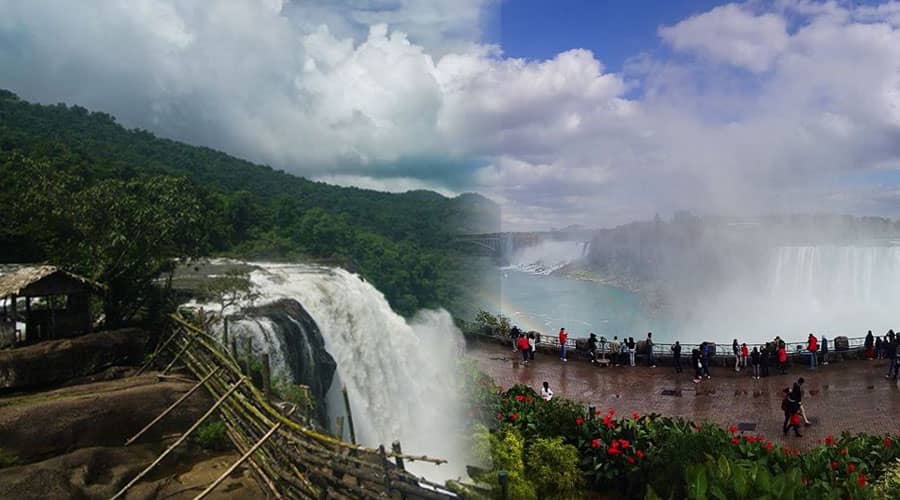 Niagara Falls being one of the most visited tourist spots in the world attracts around eight million visitors every year. Sailing on the rushing water of the Niagara Falls is bound to give you spine chilling thrills.
Indian Niagara Falls or Athirapilly in Kerala does real justice to its name. This place sprawling across 330ft having lush green tress on both the sides is a perfect substitute for Niagara Falls.
Yatch Ride, Florida and Mumbai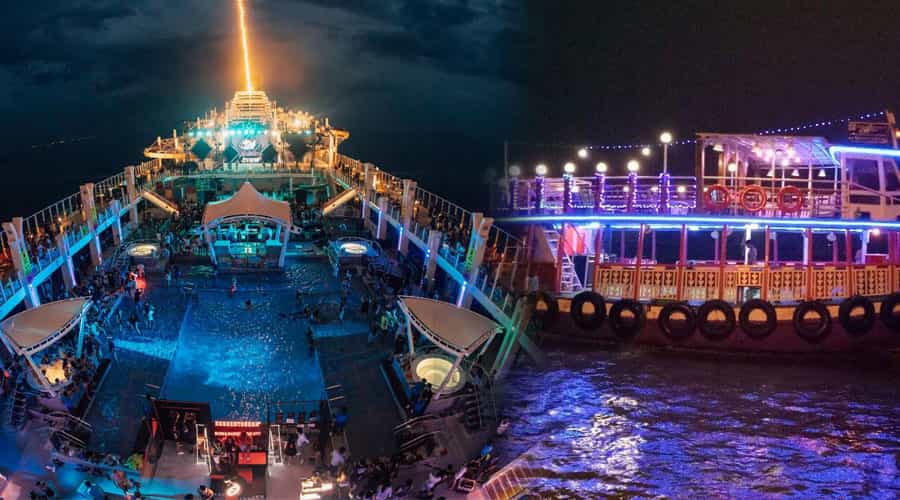 Are you frustrated to see amazing pictures of people enjoying Yatch parties in Florida on social media? No worries. We have come to your rescue with another substitute in your native country. Some amazing trips can be planned in Mumbai, you can rent Yatch to live your dream of unending fun, late night party.
Songkran Water Festival and Holi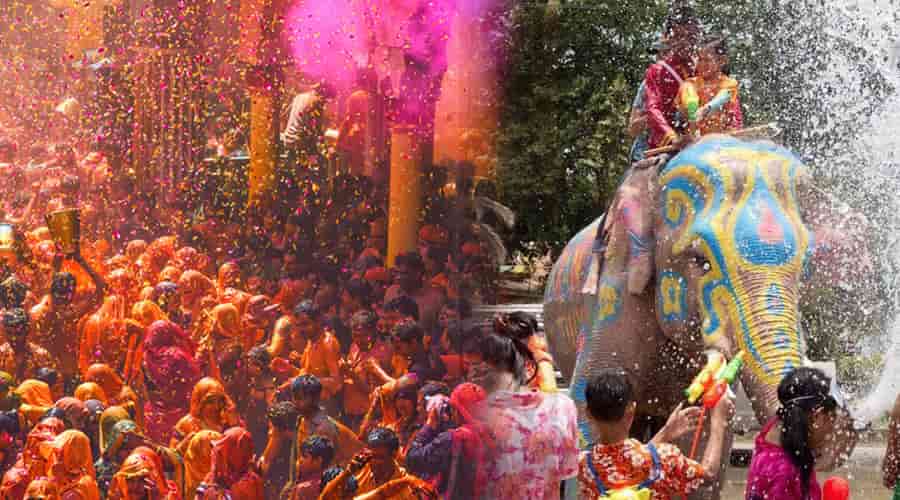 Thai's new year is marked by songkran water festival which includes 3 days for water festival, where friends and families play with water pistols on the streets. It is more like Indian Holi where rainbow colours are smashed on faces and water is sprayed from every direction.
We Indians are indeed lucky to born in a country with such diversity. India is a treasure trove of serene and beautiful places. There are many places in India that still needs to be discovered. Check out our list of places.