Is there any phrase more redundant than "Beer Festival?" It's like saying "Sahara Desert." Every beer is (or should be) a small party, and if the party you're attending doesn't feature beer… well, chances are it's not a good party. Luckily, summer residents of Milwaukee never have to worry. In addition to being the watery mecca of pale american lagers (hellooo HighLife), the past thirty years have seen an explosion in craft breweries in and around Brew City. And one of the best ways to sample their diverse wares is by attending the summer's two largest brewing festivals.
ABODO is a Wisconsin-based company, and when we're not helping you find a cheap apartment in Milwaukee, we're more than likely checking out local culture in the name of "research." Here's where you might find us this summer:
Firkin Fest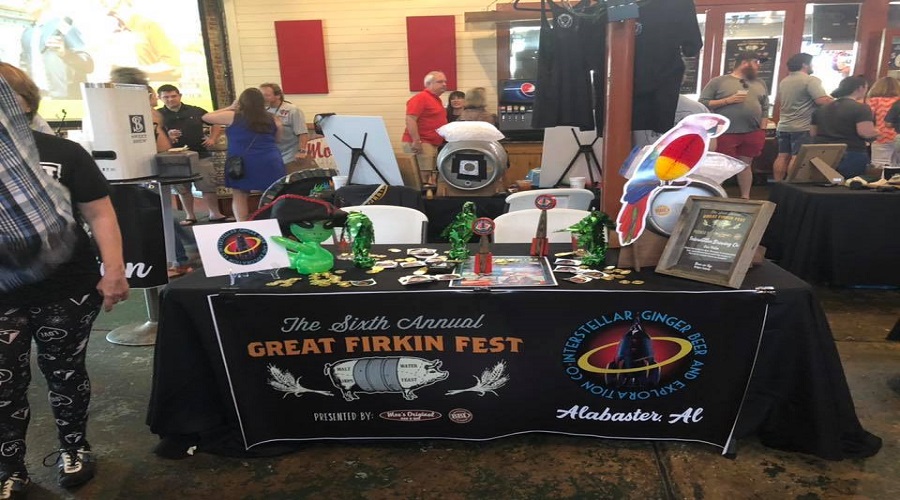 A firkin is a small wooden cask, about a quarter of a barrel (or nine gallons). Traditionally, firkins have housed butter, fish, salt, and– most importantly– beer. Firkin Fest has over forty firkins on the premises, and they all house cask-conditioned ales. That means that the beer hasn't been cold-filtered, pasteurized, or carbonated by modern factory processes. Instead, the yeast is allowed to ferment in the firkin (say that ten times fast) and naturally carbonate the beer.
What results is a very smooth, utterly unique beer that tastes something like what you might have drunk in pre-Industrialization England. It's an old process, and since there are so many variables in play– yeast, wood, temperature– the results can be unpredictable. But rest assured, if it's at Firkin Fest, it's probably excellent. This year, over fifty brewers will be pouring their beer, including heavyweights like New Glarus and Bell's, local favorites Lakefront and Milwaukee Brewing Co., and smaller, home brewing operations like The Beer Barons of Milwaukee.
Firkin Fest is one day only (July 22, 3-7:30) and takes place in Cathedral Park, in downtown Milwaukee. Tickets start at $49, and go very fast. So does the beer.
Milwaukee Brewfest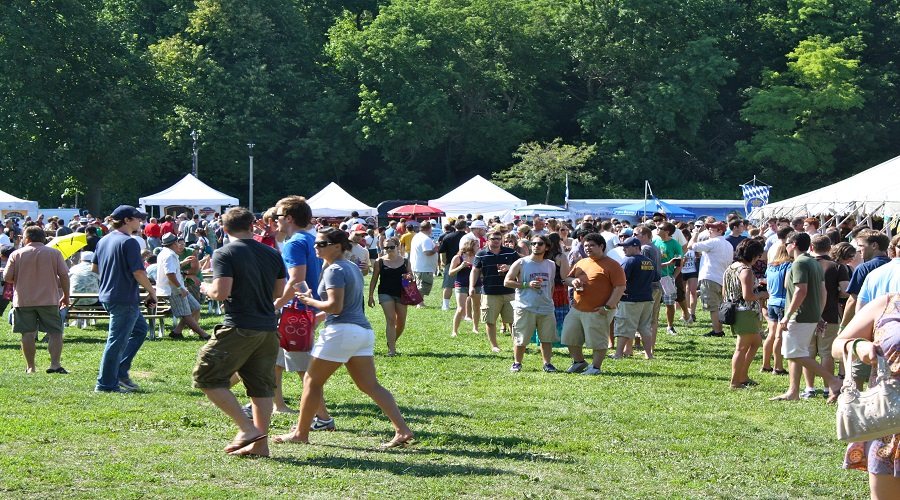 A week is long enough to recover, right? On July 29th, the 8th annual Milwaukee Brewfest kicks off at Old Coast Pavilion Park. It's a less specialized, but no less special experience, with a truly massive list of over 300 craft beers, meads, and ciders, from dozens of participating breweries. Hinterland, Mobcraft, Surly, Sprecher… the list goes on and on. And there will be plenty of food vendors, so you can wash that imperial porter down with a brat or two (or three, or four).
Held on the water, with beautiful views of the lake and nearby McKinley Marina, and abundant live music, the festival lasts from 2-7. General admission is $45, although $75 gets you early access, free sausage and cheese, private restrooms, and access to some of the rarer stuff. And if you're not drinking, they've got you covered, too: tickets for designated drivers cost $15 and provide a hot dog and three (non-alcoholic) beverages of your choice.