Are you looking to experience the food stalls in Penang, or the buzz of Kuala Lumpur and Borneo? You may want to visit the beautiful Gomantong Caves, the Kinabalu National Park and even the Manukan Island. No matter what, you can rest assured that you are never going to fall short when it comes to things to see, or places to eat. When there is so much to take in, you may find it tricky to determine where the best place is to start. Here is a list of some of the best things that there are to see and do when in Borneo and Malaysia.
[You May Also Like To Read: Tourist Attractions in Malaysia]
Amazing Things to do in Borneo
Around Penang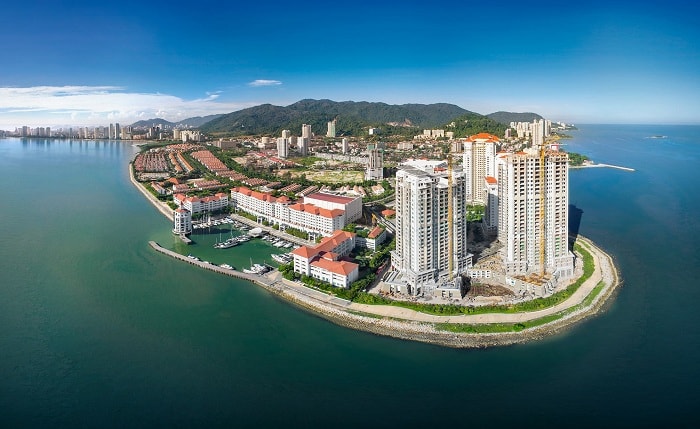 Penang is a smart stop if you are planning any sort of Malaysian adventure. This is a region rich with diversity, where you will find ornate Indian temples all along the Chinese architecture and Islamic mosques. You will find a number of attractions for exploring, including interesting street food stalls where you can sample all of the local cuisines, which is something you do not want to miss.
Trek Mount Kinabalu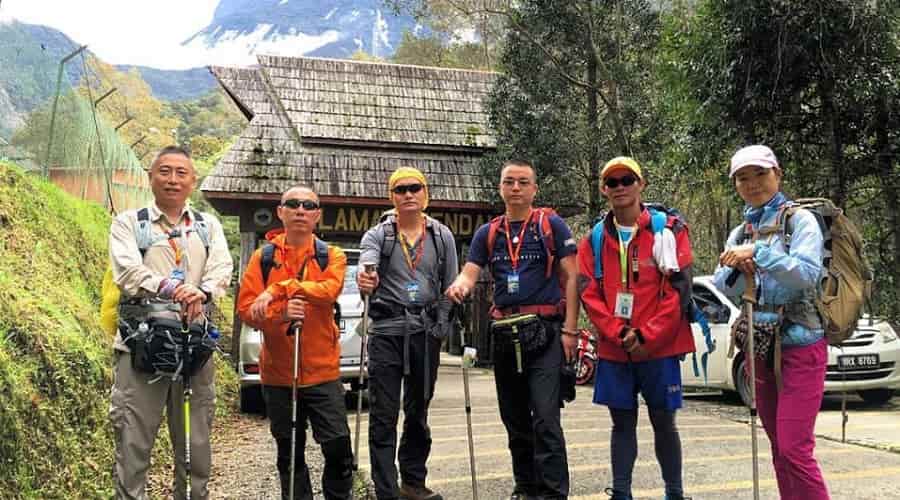 While climbing a mountain is not an adventure everyone will love, this mountain should be the exception. This is a relatively easy climb at 4095 meters and at the top, you are going to be in for breathtaking views, including a magnificent sunrise in the morning and beautiful starry skies at night. This is the tallest Malaysian mountain and the 20th tallest in the entire world. Many people will climb Mount Kinabalu to see the wonderful biodiversity and the exotic species unique to it, such as pitcher plants and orchids.
Experience Kinabalu National Park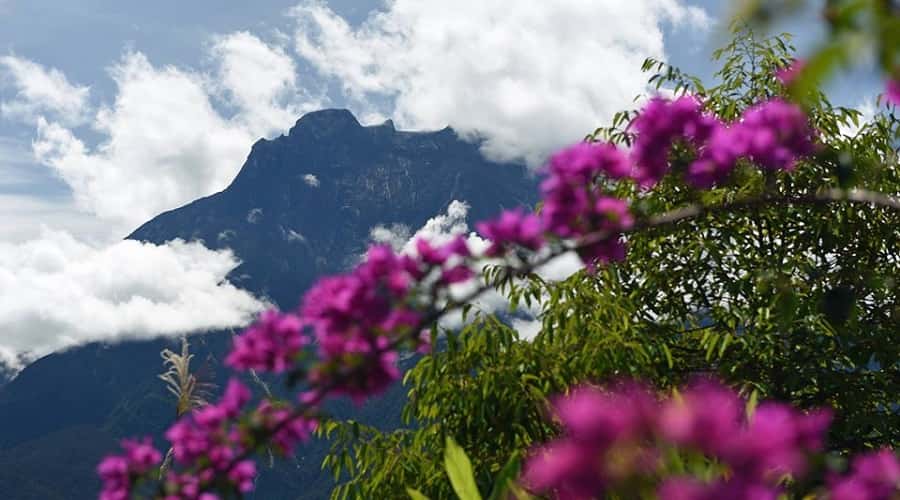 The mountain happens to be the focal point of Kinabalu National Park, which is a World Heritage Site that is located just about an hour drive away from Kota Kinabalu. The park offers the famous attraction known as the Rafflesia plant that grows the biggest flowers in the world. These are smelly, fleshy, bright red flowers that sprout up on the ground and will only last for just a couple of days before they wilt. After, they will smell even worse than the regular rotting flesh smell they have. While they sound as though they are hard to miss, they are actually quite rare and the chances are you will only stumble upon one if you are very lucky.
Visit Manukan Island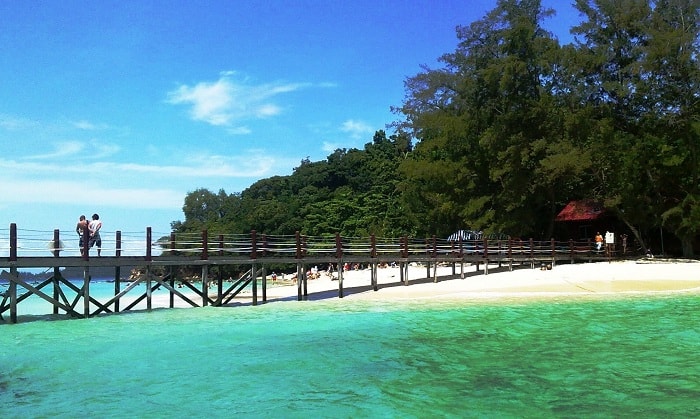 This is just 20 minutes from the coast of Kota Kinabalu and Manukan Island happens to be one of the larger islands within the Tunku Abdul Rahman Marine National Park. You can relax here on the 1.5km of beach or take in some snorkeling experience where you will find a wealth of Technicolor tropical fish for your viewing pleasure. When looking up the word paradise in the dictionary, you just might find a picture of stunning Manukan Island.
Bird Spotting and Jungle Trekking In Danum Valley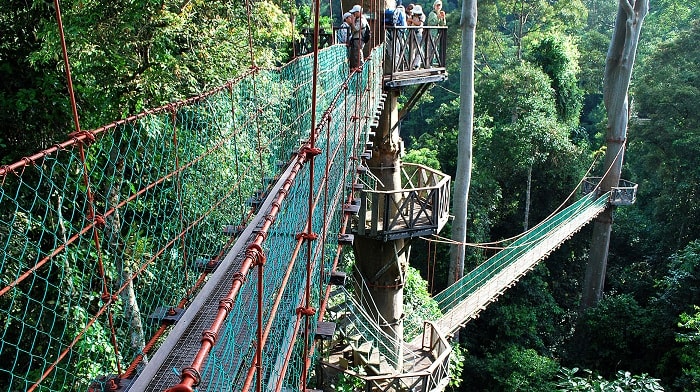 Have you always wanted to be able to trek through a tropical rainforest? If so, then you must see Danum Valley. Here you will find 400-year-old trees that will grow up to 60 meters and the wildlife is everywhere. This is also where you will find around 44,000 hectares of the Primary Dipterocarp Forest and the Danum Valley Conservation Area is just a small portion of about 1,000,000 hectares of protected Borneo forest. With accommodation options like Borneo rainforest lodge, you cannot get any closer to nature.
Leaders with vast knowledge will know exactly where to look to find the birds that you are hoping to view, including the blue-headed and blue banded pitta, the Bornean ground cuckoo, the Bornean sub-species of the banded pitta and the endemic Borneo Bristlehead. Drives and walks at night will add a new level to the experience, including potential sightings of Sambar deer, western tarsier, palm civets and owls.
See Kota Kinabalu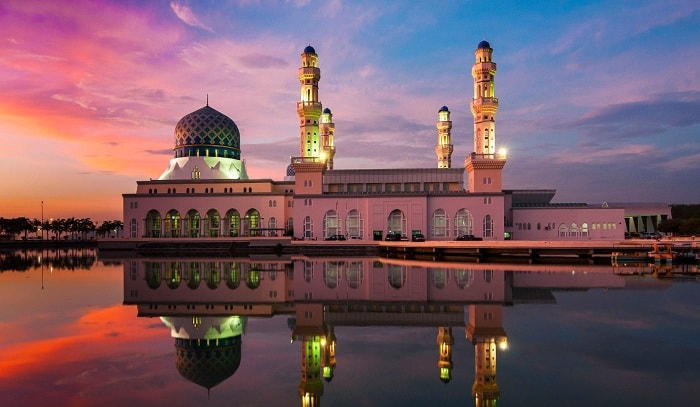 This is the capital of Sabah, or KK as it has been called. This was born between the South China Sea and the Bornean jungle. It is a true frontier town with plenty to explore, where you will find good food everywhere, which is unexpected because it seems as though you are in the middle of nowhere. You will also find great shops and museums as well as Monsopiad Cultural Village, which was once home to a notorious headhunter.
Gomantong Cave Exploration
Known for edible swiftlet nests that are gathered to be used for bird's nest soup, the Gomantong Caves are a fascinating stop. The collection of the bird nests happens to be an ancient tradition, which is one worth learning about. You will find wooden walkways in the caves that were discovered back in 1930 and it is easy to spot Asian fairy bluebirds as well as bats and crested serpent eagles.
Visit the Orangutans at SORC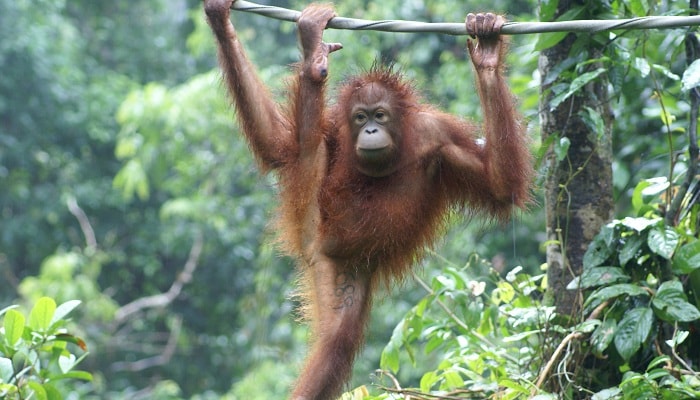 This is the largest and the oldest orangutan rehabilitation facility in the world, offering volunteers the ability to help with rehabilitating sick, orphaned and injured orangutans so that they can be released back to the wild. Daily visitors are able to see the animals that are in the day release program and even visit for a meal. If you are unable to make a full-time commitment, you are still able to meet with these funny, intelligent creatures.