Planning a tour to Dubai and in the urge to enjoy the nightlife? If yes, then continue reading this article to know about the places where you can witness the beauties of nightlife. If you are also a nocturnal kind of traveler and love exploring the places after the dusk then Dubai is the perfect place to rejuvenate your mood. Dubai boasts a cluster of sights to behold at night and especially after the sun has set. The nightlife of Dubai is incomparable and is reckoned to be the most happening night destinations in the world. If you are a foodie and a shopaholic person then Dubai is the place which satisfies all your food craving and the desire of shopping at night.
Scroll down the page to read some of the most fascinating and night sights to explore during your Dubai tour. Plan a Dubai tour and find some really unmatched experiences including late night shopping, sightseeing, clubbing, fountain shows, night desert safari rides, etc.
1- Dubai Aquarium and Underwater Zoo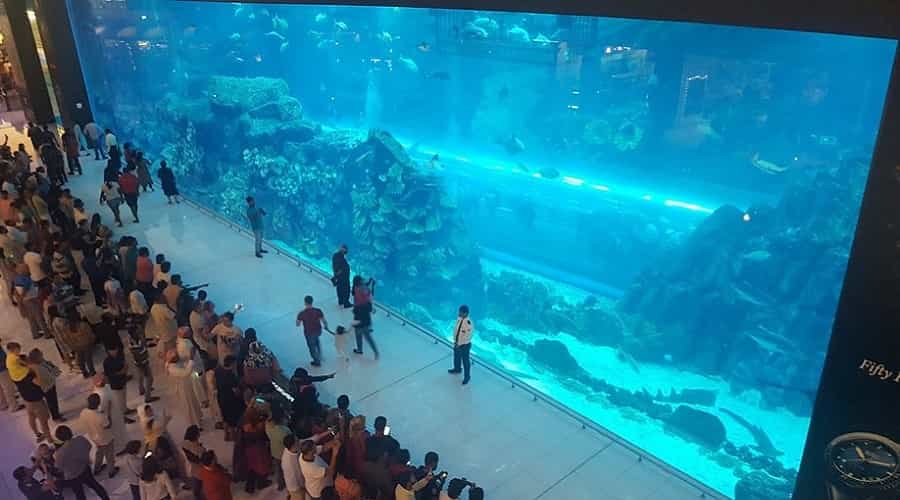 Go for a night walk at this 48-meter long underwater aquarium and witness the face to face sight of sharks which lets the tourists leave awestruck. Explore this wonderful and colorful underwater world and also witness the vibrant aquatic creatures dwelling in the aquarium. Dubai Aquarium tops the list of night travel destinations in the country where thousands of tourists flock from all around the world.
This underwater zoo boasts a collection of almost 33,000 species of aquatic animals including sand tiger sharks, rays, and snakes. It is believed to a perfect place for all kinds of tourists whether it be a sightseer, adventure seekers, kids or adults.
Visiting Time: 10 am- 11 pm
Charge: AED 80.84 or INR 1570
2- The Dubai Fountain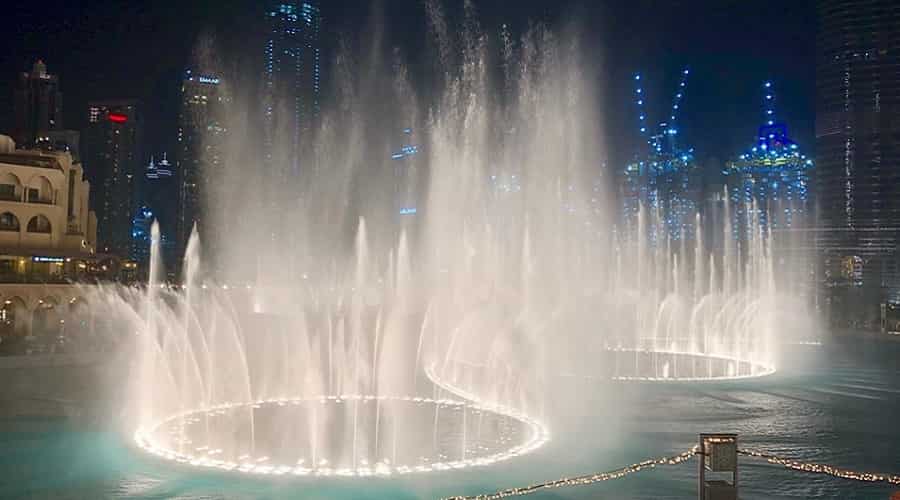 There is no dearth of architectural wonders in Dubai and Dubai Fountain is one of the finest examples of the architectural wonders in the country. Reckoned as the largest choreographed fountain system in the world and is believed to be one of the most frequented and recommended nocturnal tourist destinations in Dubai. This huge and beautiful spot at Burj is gorgeously illuminated by colorful lights and seems like dancing beautifully on the rhythm of the music. This spectacular marvel of Dubai is set beautifully against the backdrop of high rising towers in Dubai. The Dubai Fountain shows a beautiful collaboration of art and technology and is quite eye-treating to the visitors. The water jets of this majestic fountain show reaches up to a height of almost 150 meters within 30 minutes.
Visiting Time: 7 pm to 11 pm
Cost:  The charge starts from AED 83 or INR 1600
3- Ski Dubai (Emirates Mall)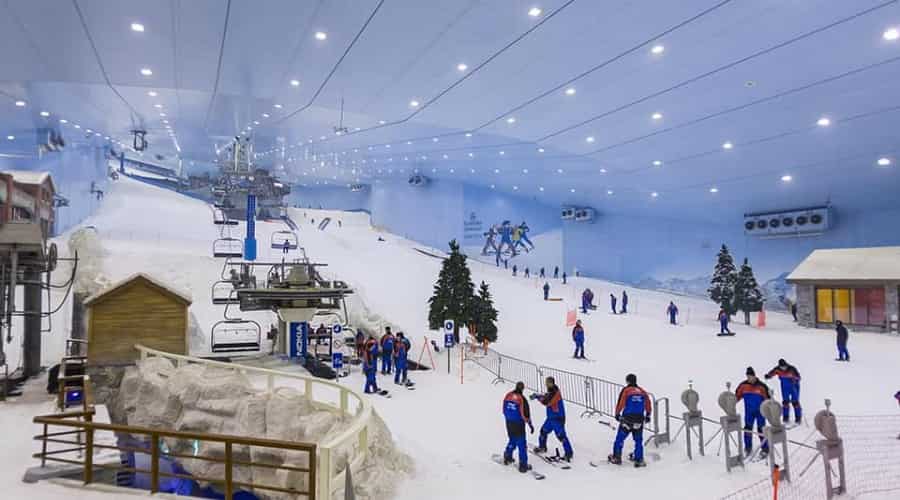 After spending your entire day shopping and covering the sightseeing destinations head towards the Emirates Mall where you can enjoy skiing. This huge and beautiful mall is spread over a large area of almost 22,500 sq. meters and this indoor ski resort seems like a wonderland for those who love experiencing snowfall and can witness sub-zero temperatures in Dubai. Reckoned as the third largest indoor ski slope in the world, it offers a plethora of wonders for kids as well as adults. Indulge yourself in activities like snowboarding, skiing, snow training, snow hiking, and many others on the list. Besides enjoying these snow activities you can also play with the penguins.
Visiting Time: 10 am to 11 pm
Entry Fee: INR 4604 per person and AED
4- Burj Khalifa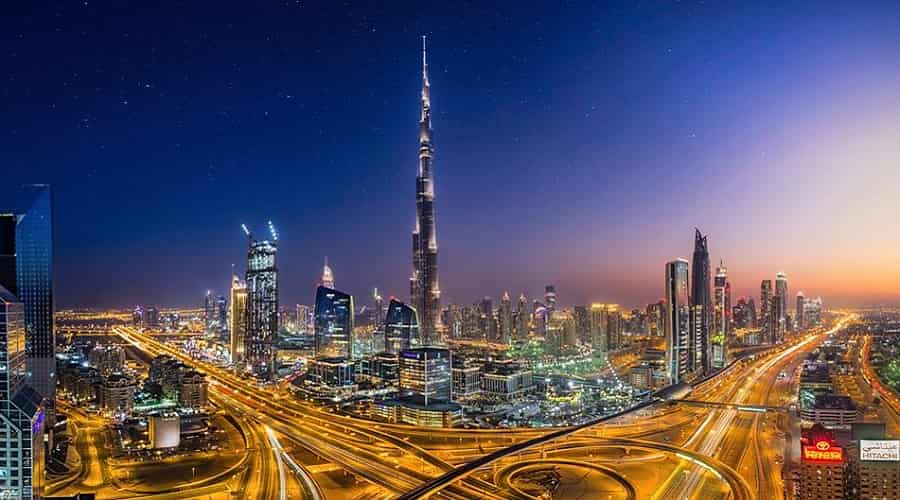 This huge skyscraper is worldwide popular and is pretty popular for its spell-binding glory. It looks more fascinating and alluring to get the view of the surroundings from its 124th floor. Do not miss out the chance to enjoy the ride of the fastest elevator in the world. Burj Khalifa is believed to be one of the best places to witness the incomparable nightlife in Dubai. One feels like standing on the top of the world and rewards you with some exciting and peaceful moments
Visiting Time: 7 pm to 11 pm
Entry Fees: INR 2284 per head and AED 129
5- Desert Safari with BBQ Dinner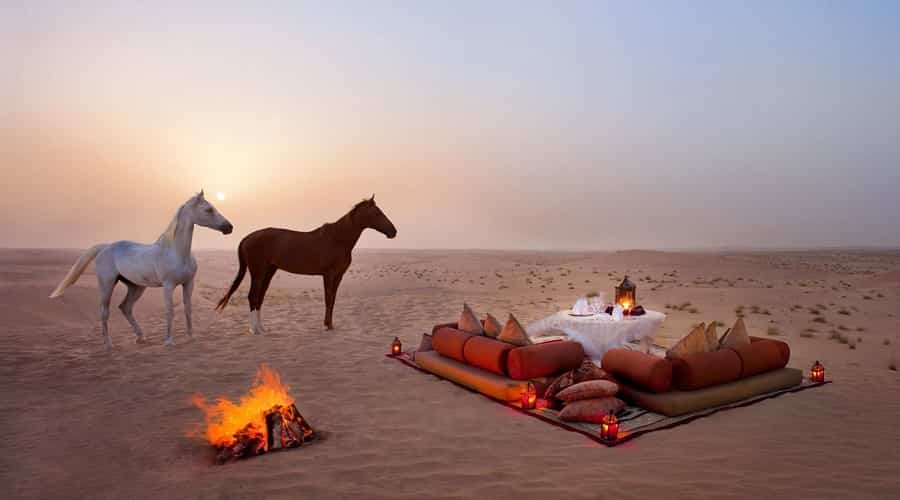 There is no other place to attain Authentic Dubai experience besides indulging yourself in the desert safari. This place holds irresistible glory and exquisite charm and is so loved by millions of tourists coming from all around the globe. If you want to attain more rousing experience then undertake this safari ride after the sun has set. If you are visiting the place during the night time then the cool gentle blowing breeze accompanies you and also soothes your soul. Get mesmerized with the cultural roots of the country and also enjoy the lavishness of this golden desert under a moonlit sky accompanied by a BBQ Dinner.
Visiting Time: 3:30 pm to 9:30 pm
Entrance Fee: INR 8500/ AED 440
6- Dhow Dinner Cruise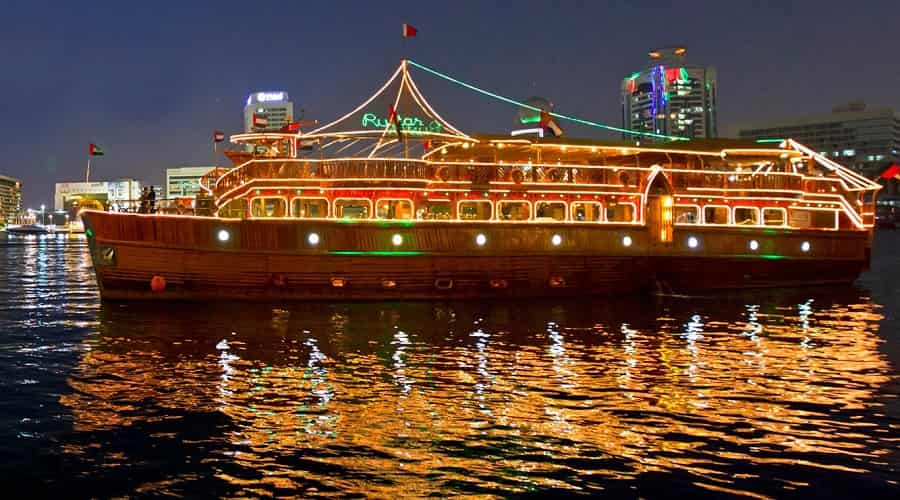 Let's get some foodie and explore Dhow Dinner Cruise where you can attain the wholesome experience in Dubai. Dinner is an absolute delight to the Cruise experience. Explore the shimmery reflection of Dubai Creek over the calm waters of the creek. If you are photogenic then Dhow Dinner Cruise is going to be your perfect destination in the country where you can click some of the most beautiful and memorable night frames of this wonderful artwork. One must try this activity at least once in their lifetime but if it is your honeymoon tour in Dubai then visiting the place once is not at all a good idea.
Visiting time: opened till 11 pm
Price: Starting from INR 1335/ AED 70
7- Chillout Ice Lounge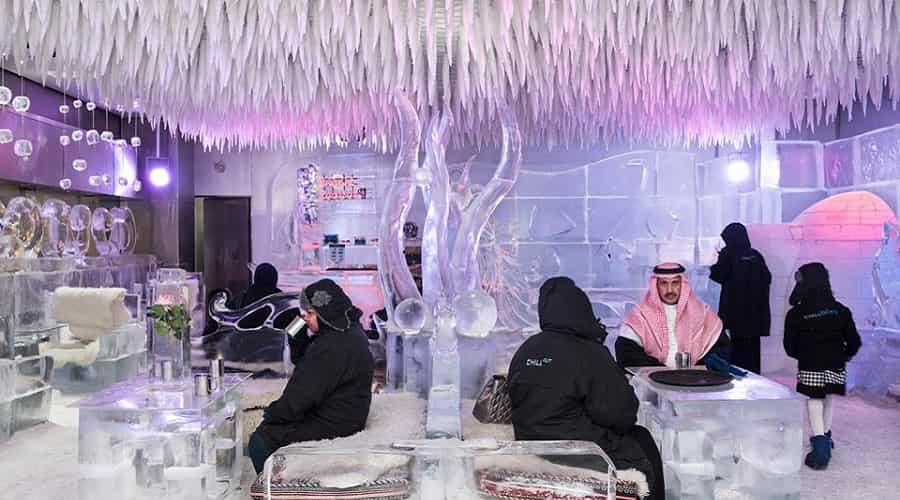 In an urge to take a break from the hot temperatures of the country? If yes, then Chillout Ice Lounge is the place where one can witness the temperature up to -6 degree Celsius. One of the best nightclubs in Dubai this beautiful lounge offers the cravings of all its travelers and is so called as a place to attain offbeat experience. Ice Lounge is renowned as one of the best destinations in Dubai to explore at night.
Visiting Time: 10 am to 12 am
Entrance Fee: INR 1450/ AED 74
8- Dubai Desert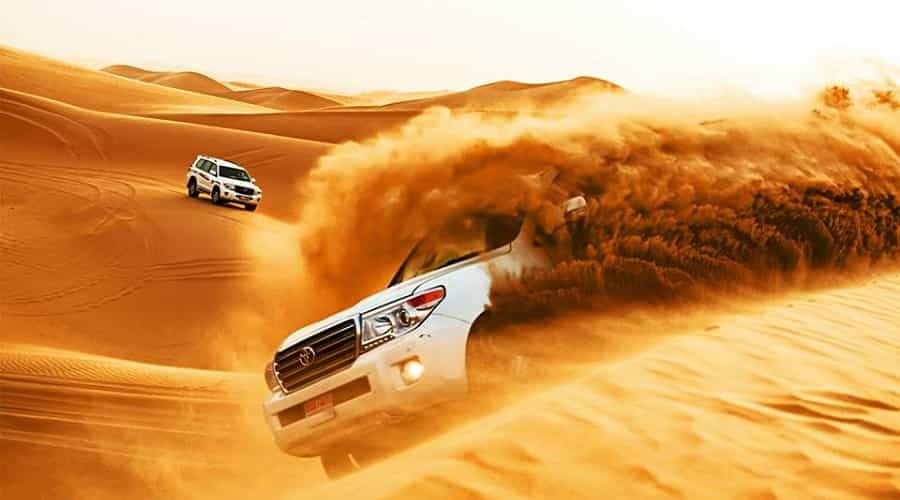 However, Dubai is pretty popular for boasting a number of luxury hotels yet do not miss out the experience of staying or camping at the Arabian Desert. Do not get bothered of the food quality and the comfort level at the camps as everything is taken care of. All the tents are laced and flooded with all basic and required, and modern amenities. The experience which you attain here is going to stay in your heart forever. This is the other place for photogenic as it provides you with some really amazing opportunities and landscapes to capture the beautiful view of golden sand under the starry sky.
Visiting Time: Open throughout the day
Price: NA
9- Dubai Marina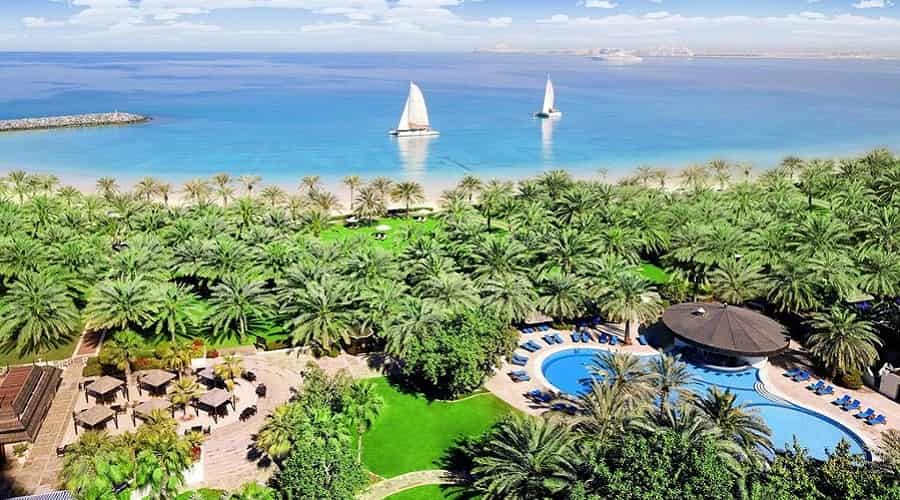 If you are also in this big confusion that the normal life in Dubai ends up with the setting of the sun then visit Dubai Marina and come out of your confusion completely. Walk along the sandy beaches and then opt for the premium dining options at Dubai Marina and some gracious revitalizing and rejuvenating experience. Dubai Marina offers a plethora of amusement activities ranging from open-air theatre to dining in at some of the best and luxury cafes and restaurants established in Dubai. There are sayings like shop till you drop, savor a stroll by the sea, eat till your stomach hurts, and live your life to the fullest. Go for a walk once and then you will get to know that why you must take out your time to travel through this place.
Visiting Time: 8 am to 11 pm
Entry Fee:  Free Entry
10- Golden Souks and Spice Markets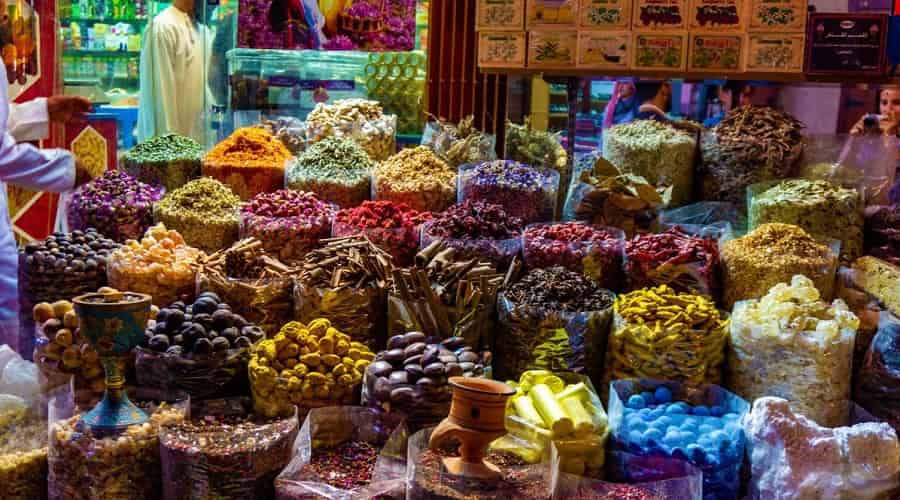 If you are in love with fashion trends and also the expensive jewelry then this is going to be your favorite place in Dubai. You can find almost 400 traders in this traditional jewelry market which offers you some of the most elegantly designed pieces of jewelry. Just adjacent to this traditional jewelry market you can find the Dubai Spice Souks where you can find an exotic range of spices brought from all around the Arab world. The moment you enter the area your soul gets filled with the aroma of fragmented spices and the aroma is so strong that it compels all its visitors to shop out the spices and to make some additional flavors to their eateries.
Visiting Time: 10 am to 10 pm
Entry Fee: no need to pay any charge.
11- The Madinat Theatre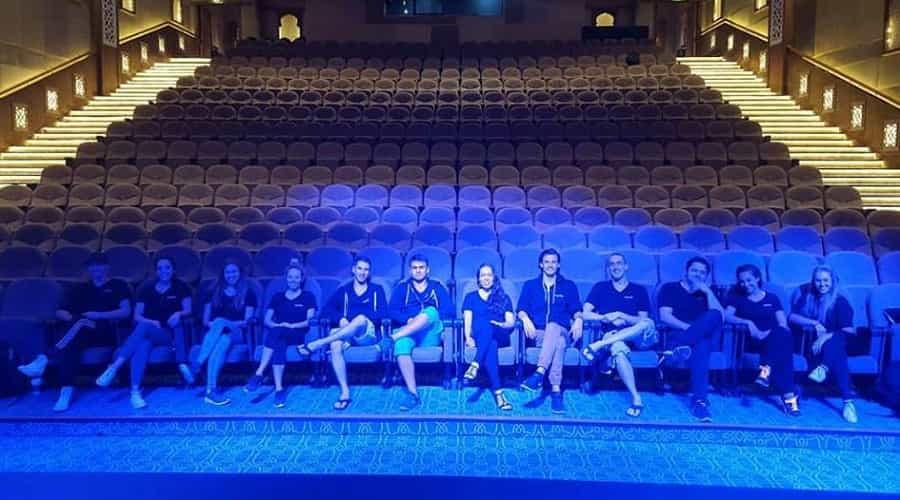 This is one of those heavily visited places in Dubai where artisans and also the art lovers flock from different nook and corners of the world. Not only popular as a paradise for shopaholics but is also popular for housing an art theatre named Madinat Theatre established inside the labyrinth. Its classy architecture makes it one of the most enticing and enriching tourist destinations in Dubai. There are various shows organized at this theatre including light shows, magic shows, music shows, comedy shows, and various others. It is a fun place for both adults and kids and is so frequented heavily by visitors.
Visiting Time: NA
Entry Fee: no need to pay any fee
12- Dubliner's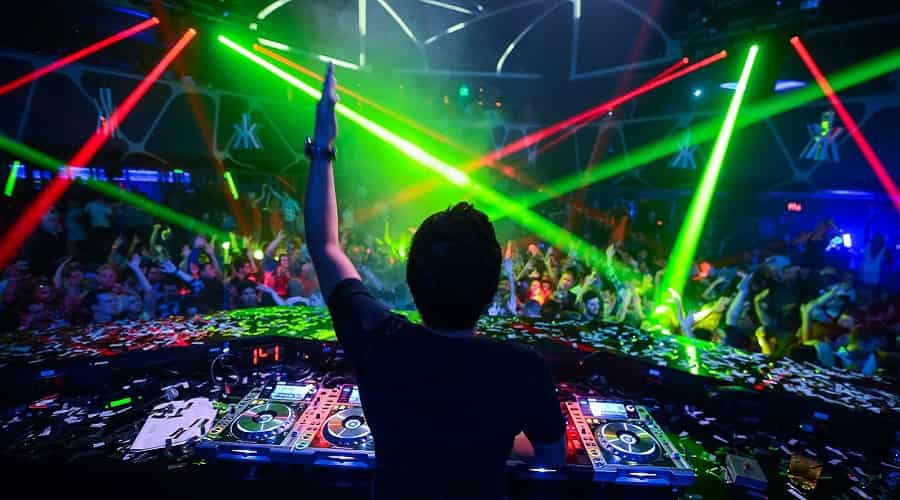 Reckoned among tourists as one of the most happening bars and pubs in Dubai, Dubliner's reminds you of the taste of Ireland. If you are also a person who prefers spending their evening in eating, drinking, and chatting then Dubliner's is the most ideal place for your hangout. Here you get the best selection of beverages, Irish Cuisine, and its Irish décor add more charm. The other best thing about the place is you can enjoy the musical performance while gorging upon the meal or sipping the ordered drink. Do not get worried about the meal prices as the meals offered here are pretty affordable.
Visiting Time: 12 pm to 2 am
Entry Fee: There is no entry fee and you just need to pay for the commodities you order
13- Lost Chambers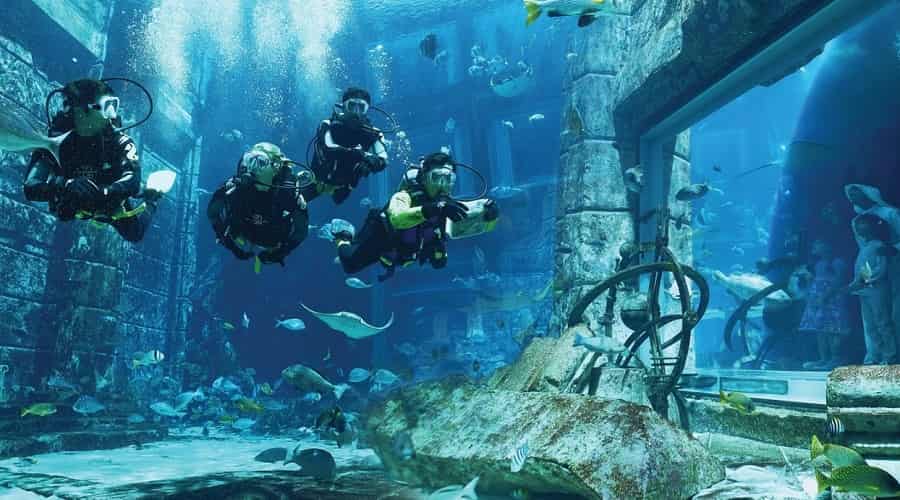 The place which is far beyond the imagination of anyone and a must added destination in your Dubai trip itinerary. One of the finest examples of Dubai's architectural wonders, the technology used here showcases a unique concept. This Atlantis-themed aquarium is the place where you witness the beauty of the underwater world and witness a huge variety of aquatic species including sharks, lobsters, piranhas, seahorses, and many more. The choice is up to you if you want to witness them from outside the glass or if you want to explore them by getting inside.
Visiting Time: 10 am to 10 pm
Entrance Fees: AED 800-1650/ INR 15500-32000
14- People by Crystal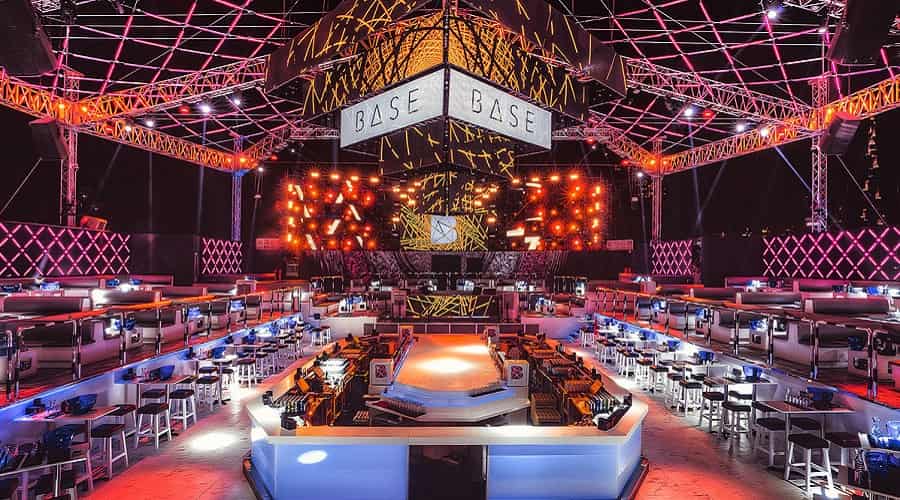 One of the most happening nocturnal tourist destinations in Dubai, People by Crystal is an ideal place to spend your eventful night. Especially if you are looking for a place where you can dance or enjoy the vivid varieties of cocktails then this night club is the only place where you can enjoy the hypnotic aura. Believed to be one of the highest contributors to nightlife tourism in Dubai, People by Crystal is popular among both natives and non- natives. No matter it is an ordinary day or a special occasion this club is always flooded with customers.
Visiting Time: 11 pm to 3 am
Entry Fees: AED 500/ INR 9700
15- Jumeirah Public Beach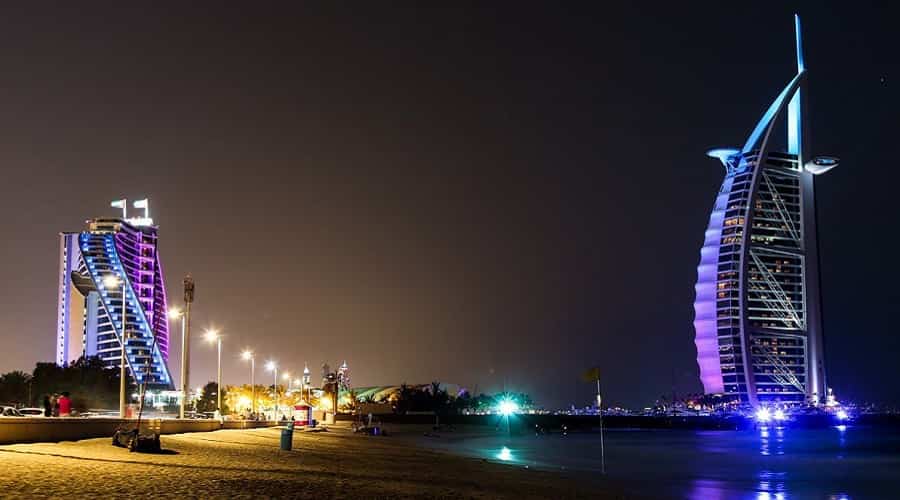 Tired or exhausted after covering the sightseeing destinations during the daytime? If yes, then go for a beach stroll to rejuvenate and revitalize yourself. Explore Jumeirah Public Beach which offers the tourists a pretty calm environment and is popular as the place where one can enjoy some beautiful moments of solitude. You can't hear a single another sound apart from the sound of air hitting the sands of the beach. So, now you can imagine the level of calmness one can find here. Enjoy the soul-soothing music played there or walk barefoot on the soft sands of this glimmering beach in Dubai.
Visiting Time: Throughout the day
Entry Fee: no fee is charged here