India is famous for not only its diverse culture and rich heritage but its tropical climate makes it one of the most sought after holiday destinations in the world. The month of January is particularly interesting to explore India since one will get to feel the cold winds and snowy conditions that dominate the northern part on the other hand cool breeze is a common occurrence in the southern region which seems like a relief in another wise tough, hot and humid climatic conditions. Here are a couple of places one could definitely explore in India during January:
List of the 17 Best Places to Visit in India in January 2024
1. Auli, Uttarakhand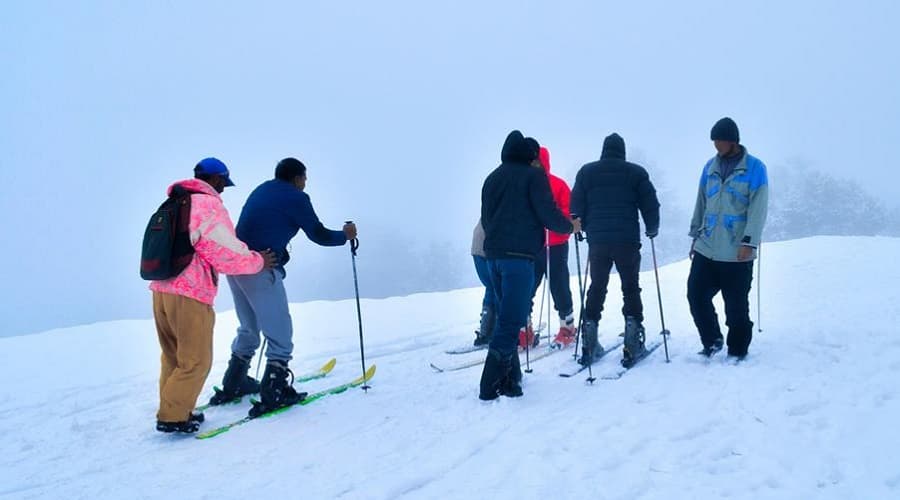 Famous as the popular winter vacation destination in northern India, Auli is the place where people go to have some real fun in the snow. Sliding down the snow covered mountains on Skiis and snowboards, or viewing the world from above sitting in a cable car and so much more, this place offers the time of your life which cannot be easily experienced anywhere else in India. Sit and gaze at the beautiful view unfolding in front of the Auli Lake and wake up each morning with a promise of positivity. What better way to spend the winter months than to embrace it.
2. Delhi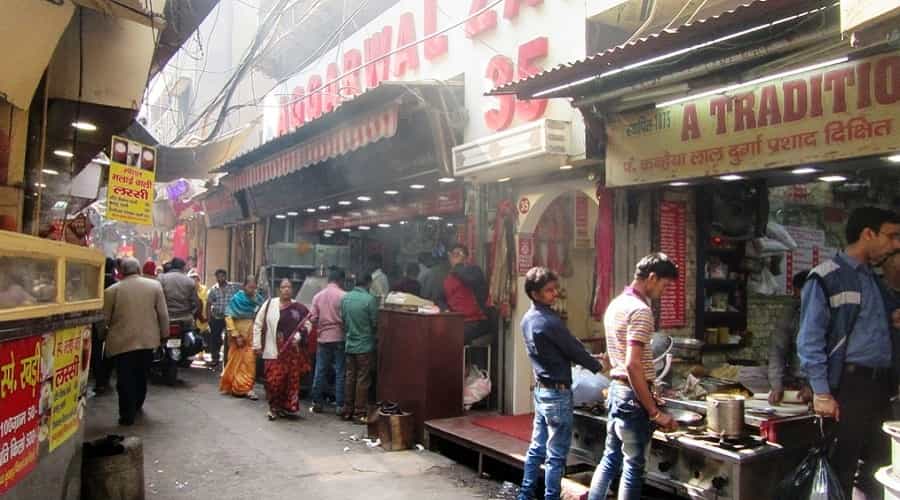 The capital city of Delhi makes for one of the most charming and vibrant holiday destination in January. From having the delicious and mouthwatering street food and Mughlai delicacies to experiencing the fine and opulent heritage architectures, this place shows you the best of both worlds. Bundle up on warm clothing and go sightseeing to places like the Qutub Complex, lotus temple, garden of 5 senses, Akshardham temple and so much more. Apart from this shop till you drop in various bazaars and market places and take away memories of a lifetime.
3. Jaipur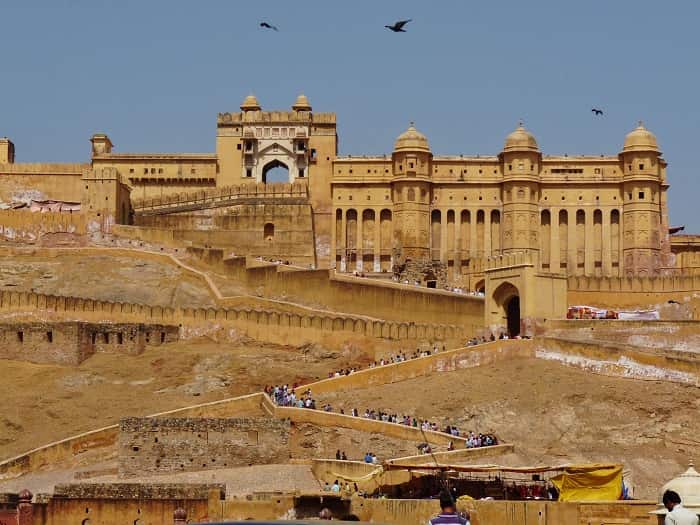 This colorful capital city of Jaipur which is also referred to as the pink city, is famous for its rich culture, vibrant heritage and a well-protected set of traditions which is highlighted very well. Summer season here is very hot and humid whereas the winter time is the best period to explore the riches this place holds. The forts and palaces are large which becomes extremely tiring to explore during those months but in January Jaipur serves as the perfect stage to the famous camel festival and Jaipur lit fest. A must visit for family and loved ones looking for a fun yet peaceful holiday getaway.
4. Goa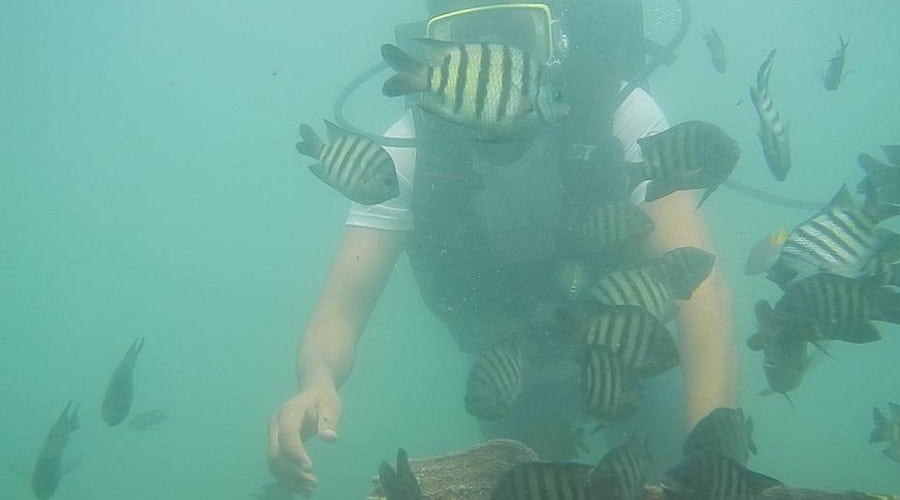 This popular and extremely well reputed party destination of India is well admired by beach and party lovers but Goa is so much more than just that. As the weather changes from hot and humid to cool and breezy by the month of January, it becomes very quiet and peaceful offering you the opportunities to visit and explore some undiscovered trails, hikes and various forts and even temples and churches. This is a wholesome way of spending some precious time with your family and loved ones. From Bhagwan Mahavir Wildlife Sanctuary to beach camping and visit to Margao and Vasc d Agama Goa has a whole different personality than what it already is known for.
5. Nainital, Uttarakhand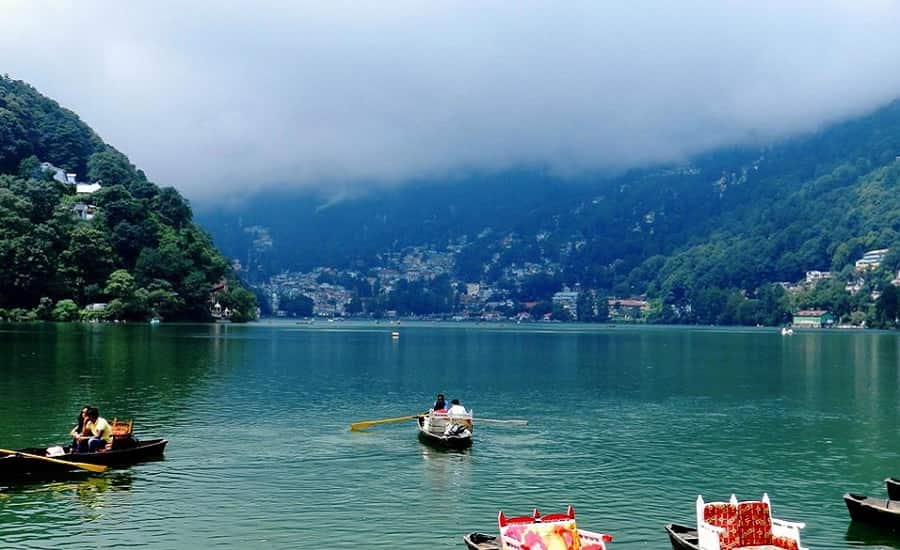 This charming hill town of Uttarakhand surrounds the almond / eye shaped Naini Lake. This town serves as the base for further continuing on your journey to other places like Almora, Ranikhet, Bhimtal among others. In January it may experience some snowfall but it won't cause a hindrance to your travel plans due to the presence of a range of hotels, accommodations and transportation services. From boating on the lake to taking a stroll in the vibrant market places or visiting the holy temples dotting this region, visiting Nainital can never be a bad idea.
6. Shimla, Himachal Pradesh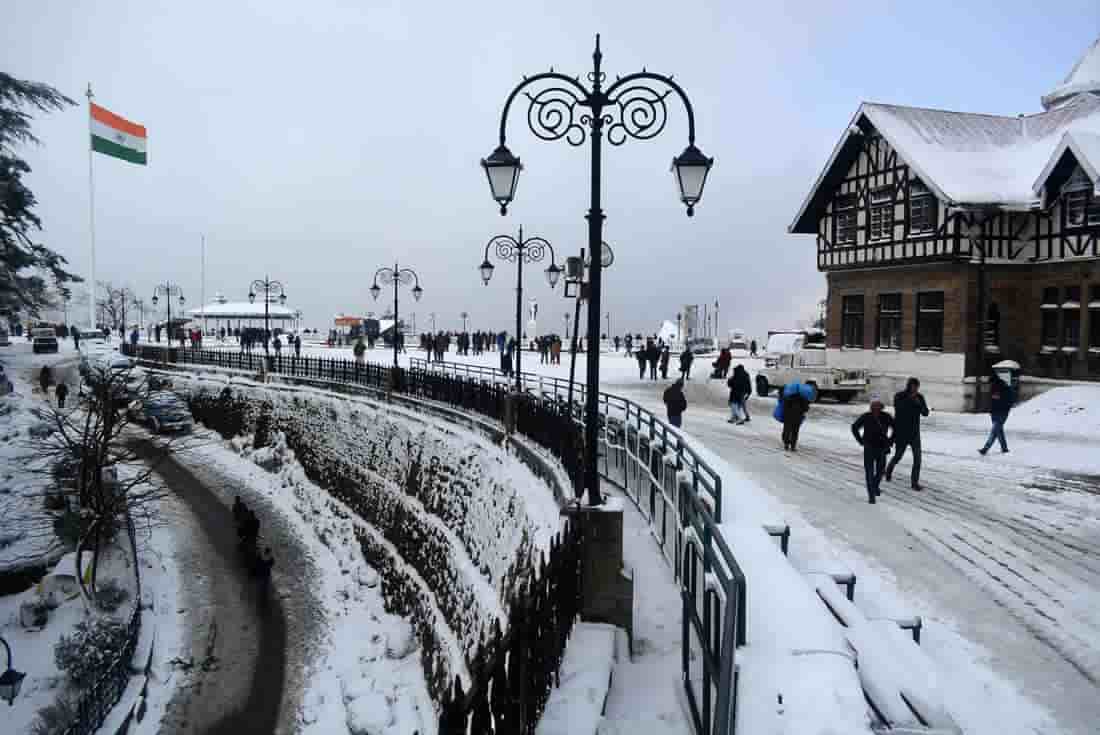 Developed during the British era as a summer time getaway, Shimla now serves as one of the most preferred destinations for vacationing with the family. Surrounded by lush scenic greenery beauty and famous for numerous tourist attractions and it proximity to different nearby excursion places, Shimla is truly one of a kind. Thanks to commercialization, the roads leading up to the town is very nice and hotels and quirk cafes also serves as a peaceful time off from the chaos of the city life. In January the thin snow cover, crisp cold wind and vibrant surroundings makes it the perfect getaway.
7. Hyderabad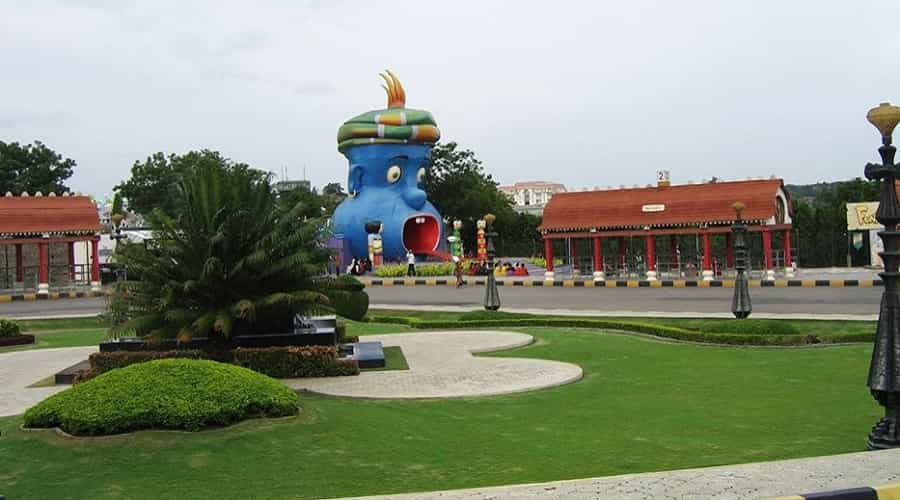 If the north Indian winter gets too cold for your liking then you can easily gravitate towards the southern part of the subcontinent. Experience your holiday like the Royal Nizams in Hyderabad. The climatic conditions in January are extremely favourable and pleasant for a refreshing getaway. Char Minar, Market Places, Nizams Museums, Ramoji Film City are a few of the most popular places to be explored in this destination. The heritage destinations and fine architecture here are very well preserved and enables you to take a very close look at the historical past of our great nation.
8. Sikkim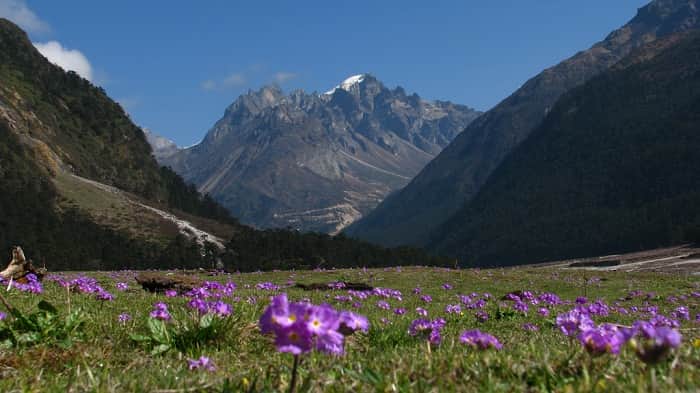 This north eastern hill station is already famous for its lush greenery and majestic snow bound peaks which can be seen from any nook or cranny. Blessed with a pleasant and charming weather in the month of January, it makes for the perfect getaway destination among families, friends and loved ones. You may witness some white snow cover during your visit here and going on regular hikes and trekking trips to the nearby places makes a visit here totally worth it. From witnessing and experiencing the local, traditional way of life in villages to exploring the wildlife heritage this place has it all.
9. Pondicherry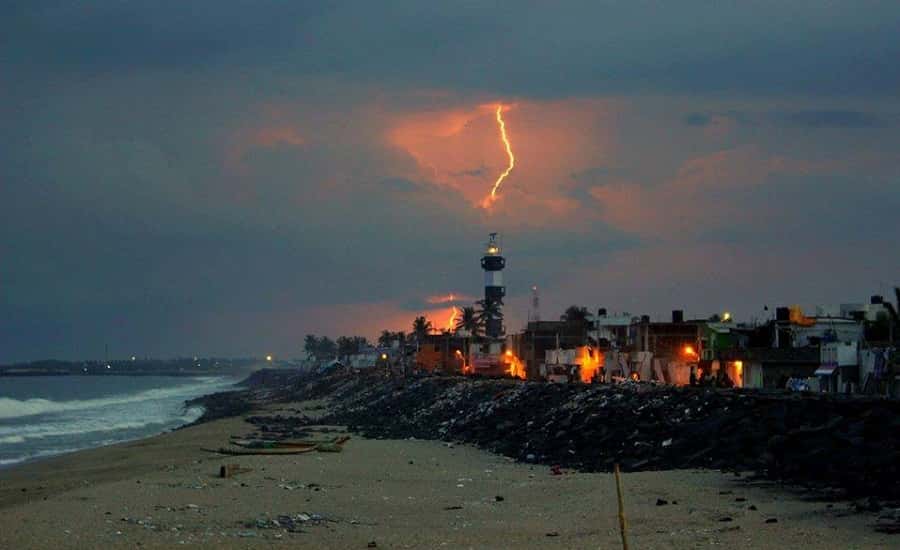 This place perfectly showcases the French colonial past which it is now proud of. Lined by scenic palm covered charming beaches to quirky cafes and spiritual soulful getaway there is no dearth of fun activities for one to indulge in. January welcomes a whole new spirit of new-year and its wonders can be witnessed in every aspect of your travel plan. Not only will you encounter a very less number of tourists but you will also get to avail great deals on accommodation and travel expenses which is like a cherry on cake because otherwise this place may prove to be very expensive.
10. Puri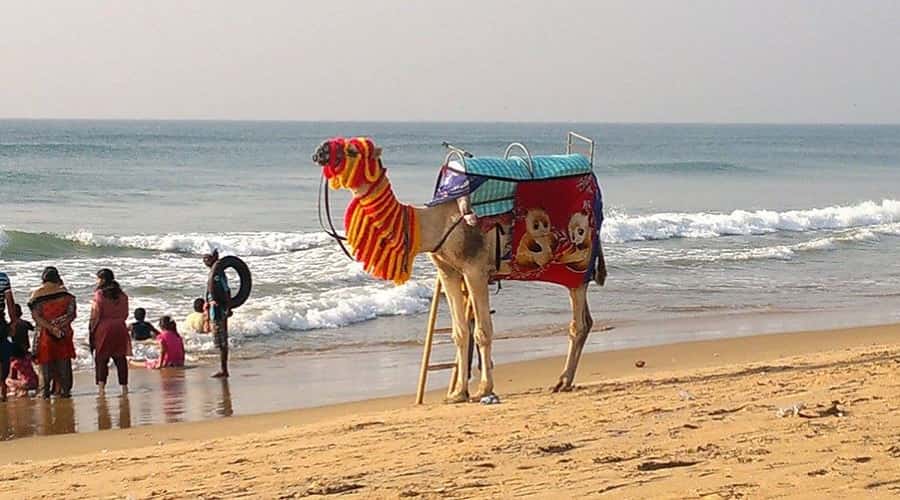 The eastern part of India makes for one of the most preferred locations for spending your winter vacation. This lesser explored destination is very serene and peaceful filled with numerous beaches and temple and Dham destinations which also adds some spiritual vibe to your holiday scene. Apart from its obvious tourist attractions you can also spend some time in leisure activities like bird watching and beach hopping. Puri is a peaceful place with a lot of culture and well preserved heritage that serves as the purpose of putting your mind at ease. The weather conditions are very favorable around this time and allow you to go out and explore the great culture this place has to offer.
11. Gokarna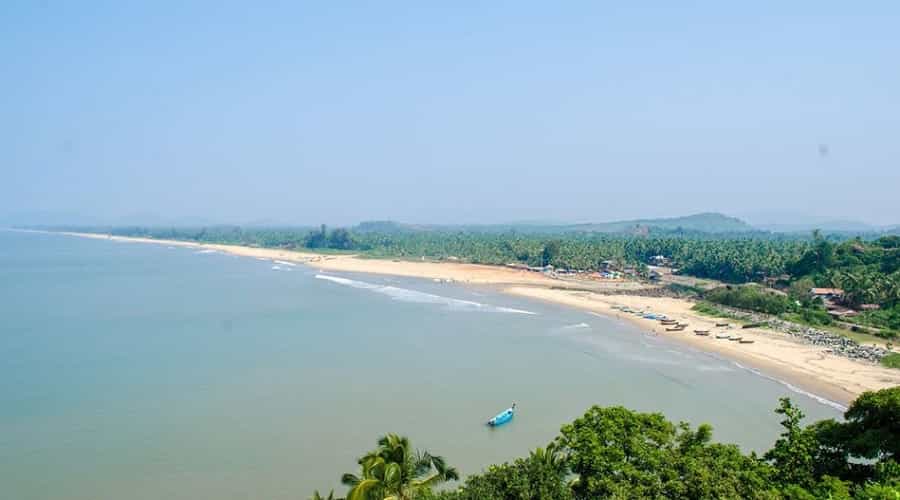 As the temperature drops down this chilled out town which remains flocked with tourists and unexplored destination seekers throughout the year. Especially during the month of January when the crowd thins out and the places are a lot less expensive makes Gokarna an ideal getaway. Spending your new year here amongst the locals and starting the year off at a more spiritual note will guarantee a year of peace and love. One can go through numerous village experiences, interact with the locals and get to know more about this interesting place situated in the lap of Karnataka. Take some time off from your routine and divert your attention towards this lesser explored spot which showcases a host of potential waiting to be discovered.
12. Varanasi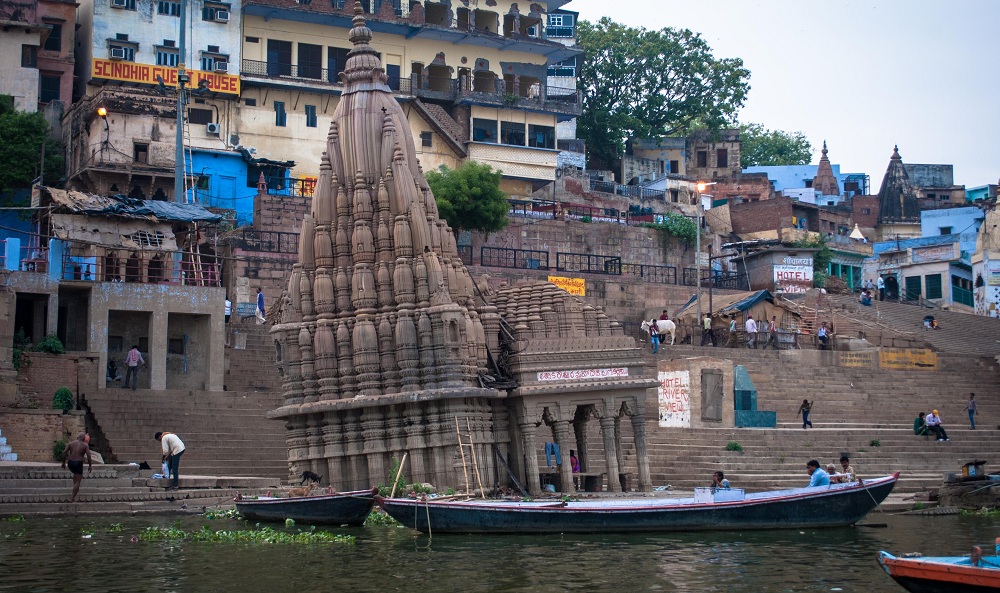 Undoubtedly one of the most popular sacred destinations of India, this holy town located on the banks of River Ganga, Kashi or Varanasi is a wonderful destination to spend your winter vacation. The perfect place to go with your family and loved ones one can go exploring the temples, try out delicious local food here or take a holy dip in the river which is said to provide you with eternal moksha. Stroll through the narrow alley ways, spend some time with the warm and welcoming locals and check out some cafes that are frequented by other travelers from various parts of the world. January enables you to ditch the crowd and visit different sightseeing destinations popular and lesser heard and explore them to completion.
13. Orchha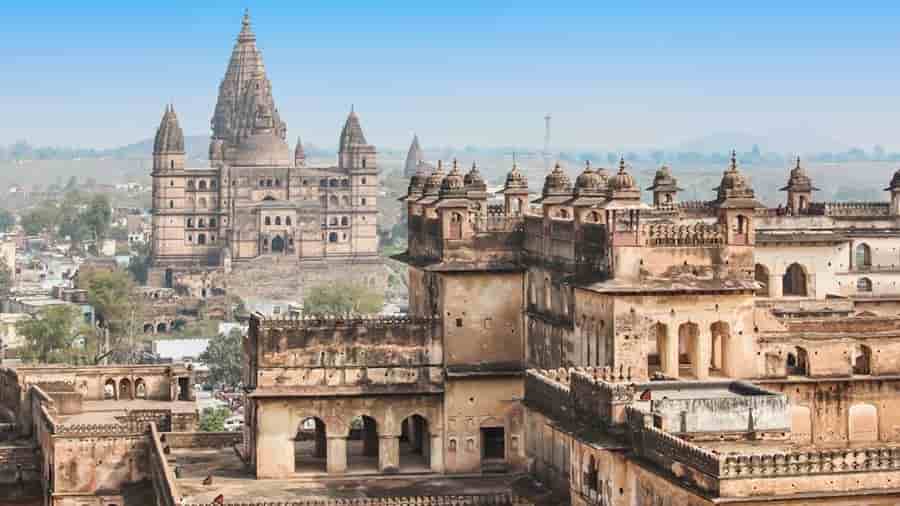 This heritage city situated in the heart of India i.e. Madhya Pradesh, Orchha is a jewel of a place hiding in plain sight. The town was once abandoned and now is mostly visited by foreign tourists and off beat holiday destination seekers. Filled with numerous Chhatris and heritage structures that display the wonderfully unique architectural style, going there in January allows you to get the best of this place. One can go and live there just like the villagers and indulge in various activities that will bring your closer to them and have a memorable time. Often teamed up with the iconic heritage town of Khajuraho a trip here will be fascinating and unique in its own way.
14. Darjeeling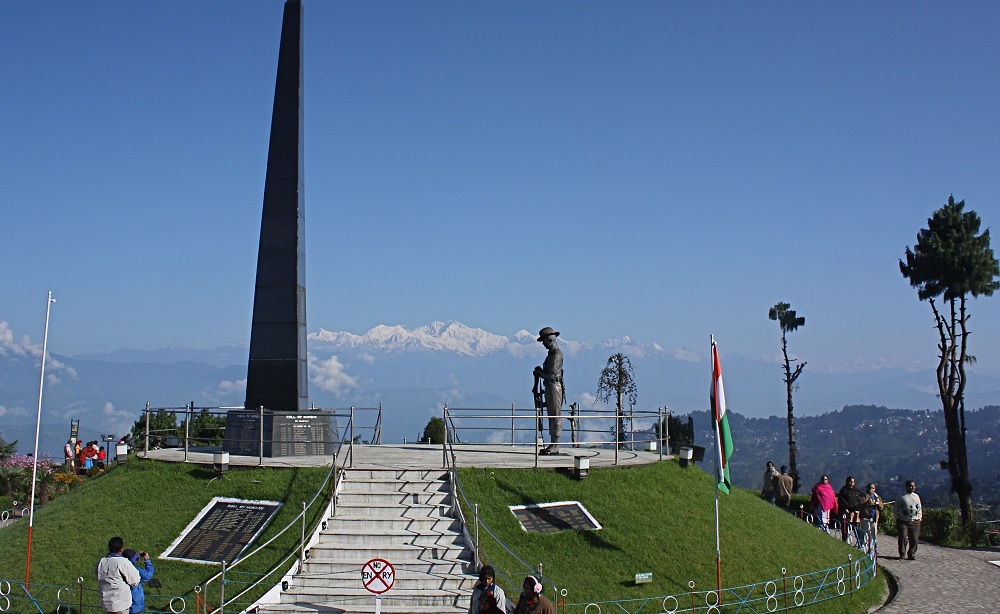 Forming one of the best hill station destination in West Bengal offering some of the most unobstructed and panoramic views of the snow bound Kanchenjunga mountain ranges Darjeeling is a very quaint winter holiday vacation destination. In January when the tourists normally leave, you can have a wonderfully tranquil and peaceful time here. Being a Buddhist dominated region one can visit the iconic Ghum Monastery, Batasia Loop and the famous peace pagoda. Feel the pollution free, unadulterated air here and view the incredible scenic surrounding you every step f the way here will be filled with awe and inspiration. If lucky you may even get to have some fun in the snow and add some valuable memories in your life.
15. Gulmarg, Kashmir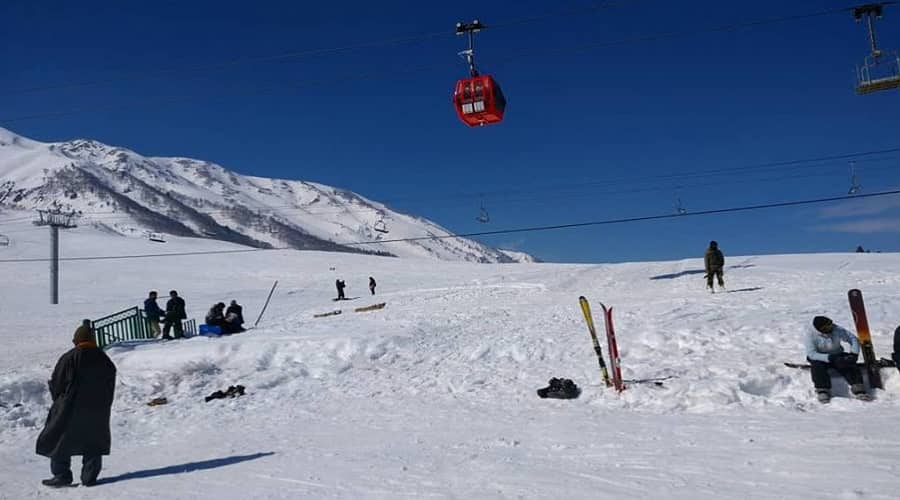 This scenic holiday destination which is situated in Jammu and Kashmir is a much loved place to visit with your family, loved ones and newly-weds to spend in the summer months. As January approaches this place turns into a real winter wonderland with heavy yet charming snowfalls that envelopes the entire region. Consisting of gently rolling hills, wide expansive fields and impeccable valleys Gulmarg in January is surely a sight to behold. If you have already been to Auli then visiting Gulmarg can be your next agenda. The surreally beautiful landscape offers a look into one of the most magnificent holiday destinations in the world whose beauty only multiplies as the seasons change.
Suggested Tour
16. Chopta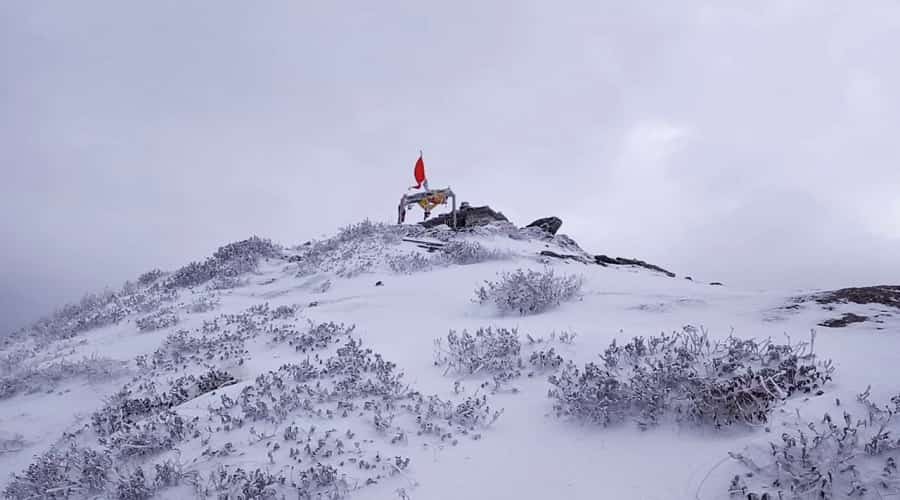 The iconic village of Chopta which is situated in Uttarakhand is famous for its spiritual, heritage and religious value. People trek up their way to the highest Shiva Temple in the world of Tungnath and head on to Chandrashila peak which gives way to incredibly awe inspiring views of the surrounding cliffs, ridges and mountain ranges. In the month of January this place serves as the perfect getaway destination for trekking enthusiasts and you will be walking your way up through the snow covered paths and rhododendron forest cover. This place is the perfect blend of adventure and spirituality which leaves you spell bound.
17. Ooty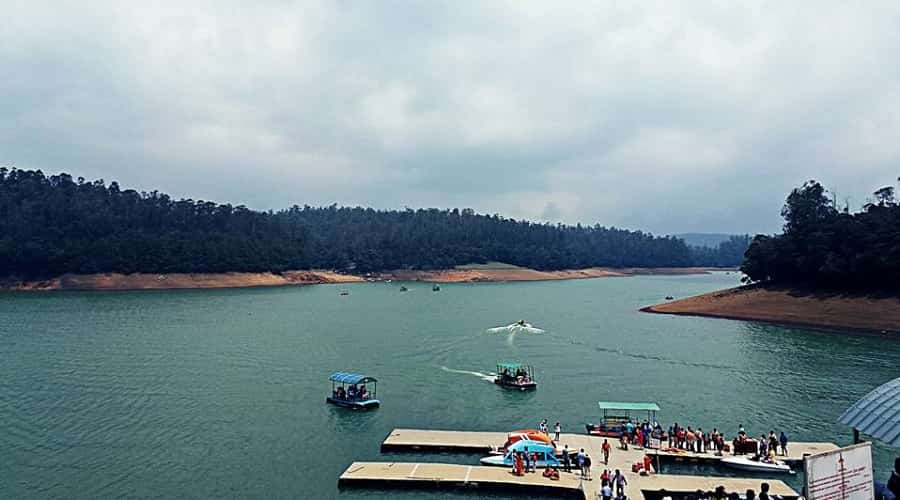 This hill town is quaintly located on the graceful hills of Tamil Nadu. Surrounded by scenic and lush greenery the summer months here offers some much needed coolness away from the bustle of the city life and hot weather conditions. During the winter months especially in January the green sweeping hills offers the perfect getaway opportunity to take some much needed breather from the popular tourist destinations here. Tourists make their way here from the nearby towns of Chennai and Coimbatore to beat the heat and spend some quality time with their family and loved ones. Staying in a house boat and strolling through the forests will be just the things you need to make your holiday a memorable experience with the people you love.