Most tourists have the mentality that there is nothing to do in Milan if you have kids along. There are only towering shopping centers or historical and cultural attractions all around that are unlikely to be interesting for children. So what if you and your children are already in Milan? Don't lose heart! Attractions listed below will help you to save your holiday!
01. "Leonardo da Vinci" National Museum of Science and Technology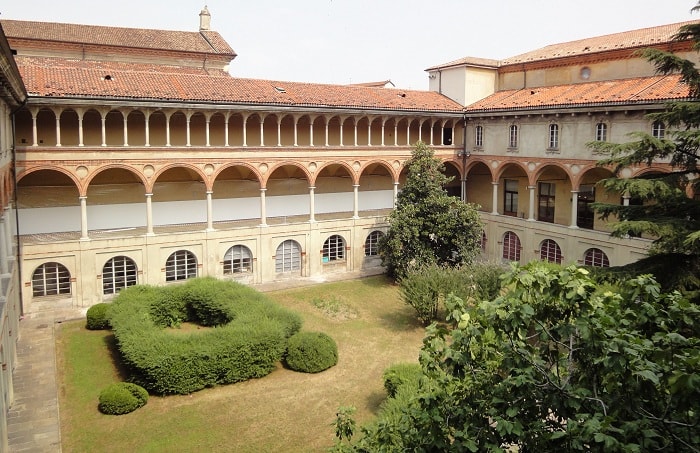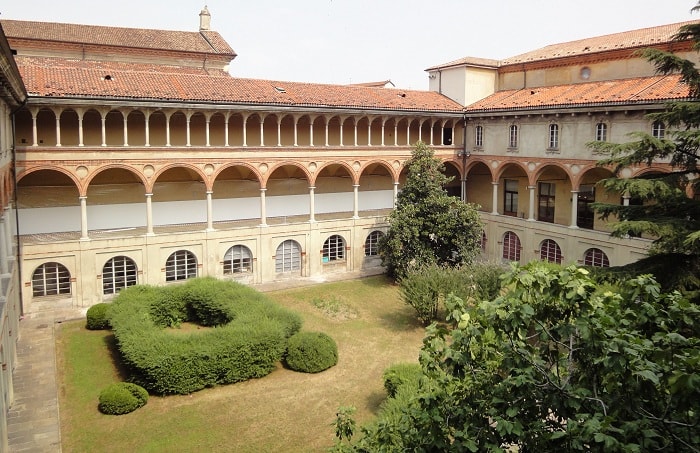 Coordinates: 45.462900, 9.170674
Operating Hours: Monday: closed
Tuesday – Friday: 9:30 – 18:30; Weekend: 9:30 – 18:30
As you have already guessed, the Museum of Science and Technology in Milan is dedicated to Leonardo da Vinci – the great inventor, artists, musician and sculptor of the Renaissance period, who was centuries ahead of his time. In the museum, you can see the most famous artist's drawings and models, get into the submarine designed and build by da Vinci himself, admire his pyramidal parachute and the car prototype.
This museum is a great opportunity to show your kids, how many wonderful things can create a person which studied well J
In fact, only one floor of the museum houses exhibitions dedicated to Leonardo da Vinci. The main part of the huge area of 50,000 m² of the museum is occupied by all kinds of transport vehicles.
Submarines, planes, sailing ships, trains, trams and even a part of a huge transatlantic liner! Just enormous number of technical exhibits covering all areas of human activity!
02. Prehistoric Park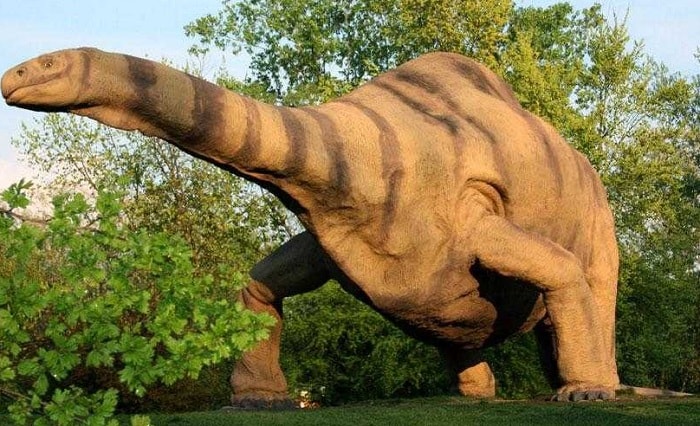 Coordinates: 45.472976, 9.500220
Operating Hours: Monday – Friday: 9:00 – 18:00;
Saturday – Sunday: 9:00 – 19:00
Do you want to find yourself in a real Jurassic world and see the animals existed on our planet millions years ago? Without the risk of being eaten, of course. Then you just must visit the Prehistoric Park located in only 25 km from Milan.
This wonderful attraction occupying an area of about 100 hectares allows its visitors to plunge into the atmosphere of those ancient times when the world belonged to dinosaurs.
Nowadays, the park houses three models of ancient people and about thirty models of prehistoric animals, among which are pterosaurs, marine reptiles, amphibians and arthropods. All models are made extremely realistic, sometime it's even hard to believe they aren't alive.
Do you imagine how happy your kids will be here? They will see the full-size dinosaurs! Kids will be so excited they might even refuse to visit the botanical gardens located nearby.
If you somehow manage to get your kids interested in botanical gardens, then your whole family we'll be delighted to see not only wonderful flora, centuries-old forests and picturesque ponds, but also will watch some birds and little animals living in a small zoo. This time all animals will be real!
03. Gardaland Amusement Park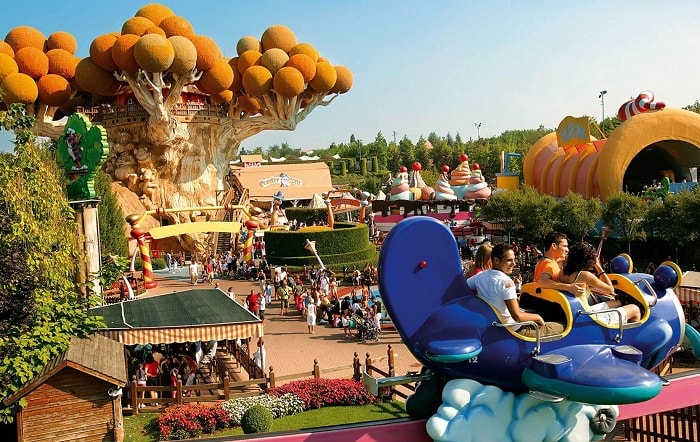 Coordinates: 45.454999, 10.713737
Operating Hours: depend on the season
Heaving a reputation of Italian Disneyland, the Gardaland Park is definitely worth 2 hours spent by you to reach it from Milan.
Gardaland covers a vast territory of more than 500,000 m² and has about 40 fantastic attractions for both adults and kids. In addition, the park has a well-developed infrastructure with cafes, restaurants and more than two dozen different shops. There are also a few hotels near the park, which is good news for those who don't want to drive another 2 hours back to Milan.
The park is divided into three areas named Adrenalin, Fantasy and Adventure.
As you might guess, the Adrenaline is a favorite place for extreme lovers. Here they can enjoy famous dead loops, fall down from the 40 meters height, experience downhill from the snow-covered mountain and do many others no less exciting things.
Fantasy and Adventure are perfect for a family recreation. Here, kids can participate in canoe trip through the dreamland or play in pirates by sailing on a real ship. Almost each day different exciting shows for children held in the Gardaland Park. For instance, your kids may enjoy the puppet theater, lessons of magic or shadow show.
In case you are on vacation and don't possess enough time to cook, it becomes very important to find a proper place, where your kids can eat healthy and delicious food. The easiest decision is to visit the restaurant located in your hotel. But what if your kids get hungry during some tours of the city?
Many restaurants of Milan are unreasonably expensive and street food could be dangerous. Of course, there are affordable cafes, but usually they are noisy and crowded by tourists. Obviously, they aren't the places you want your kids to be in. But there are two wonderful and neat cafes you will definitely like:
04. Good Morgan Café
Coordinates: 45.477122, 9.216050
Operating Hours: Monday – Thursday: 7:30 – 20:00;
Friday: 7:30 – 23:00; Saturday: 8:00 – 23:00
This place is more like a cozy home than a café. Here, you'll always find some kids playing on the floor among the colorful pillows. The whole hips of books, pens and plastiline are on each table. The whole room is filled with a wonderful odor of freshly baked pie. Each Saturday, your kids can participate in creative workshops and learn drawing and sewing.
05. Ice Cream Parlor Ciocco Bianco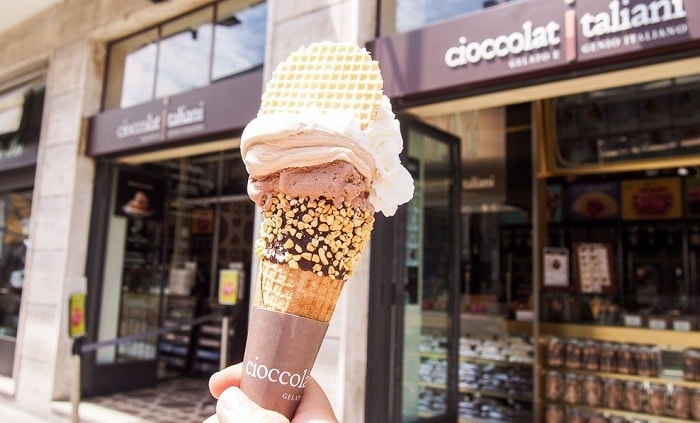 Coordinates: 45.482755, 9.168994
Operating Hours: daily 11:00 – 22:00
Ciocco Bianco is very popular among locals, mainly due to the delicious ice cream made of only natural products. In addition, kids are allowed to paint on a special walls and just spending time in the way they want. The smallest kids may even receive some cute gifts from the owners of the café.
As you have noticed, some attractions are located out of the city limits. How do you think it would be better to reach them? Public transport? No, it's not a good idea, if you are on vacation with kids. In addition, it would be hard to find a proper bus.
And where should you rent a car? Which car rental provider has the lowest prices? You'll find answers to these questions only after a careful comparison of all available car rental deals in Milan. You can make an efficient comparison in less than a minute using car rental comparison sources directly at Milan Linate Airport.