The beautiful north eastern state of India which borders with Tibet in the north, Bhutan in the east, Nepal in the west and West Bengal in the south is filled with wondrous explorations on every step of the way. This least populated and the 2nd smallest state of India is famous for its multilingual and multi-ethnic diversity which makes for a very fun holiday experience. Although Sikkim is made up of a various cultures and tribes, the authentic vibe here is kept alive. Apart from this the food, scenic beauty and warm welcoming people sure works in its favour in attracting travellers and explorers from not only India but from across the borders as well as a part of their backpacking or honeymoon trip. Overlooked by Kanchenjunga Mountain and other snow-clad ranges every corner here is awe-inspiring and makes you look forward to the adventure that awaits.
If you have plans of exploring Sikkim in mind then here are a couple of places that you can include in your itinerary:
Gangtok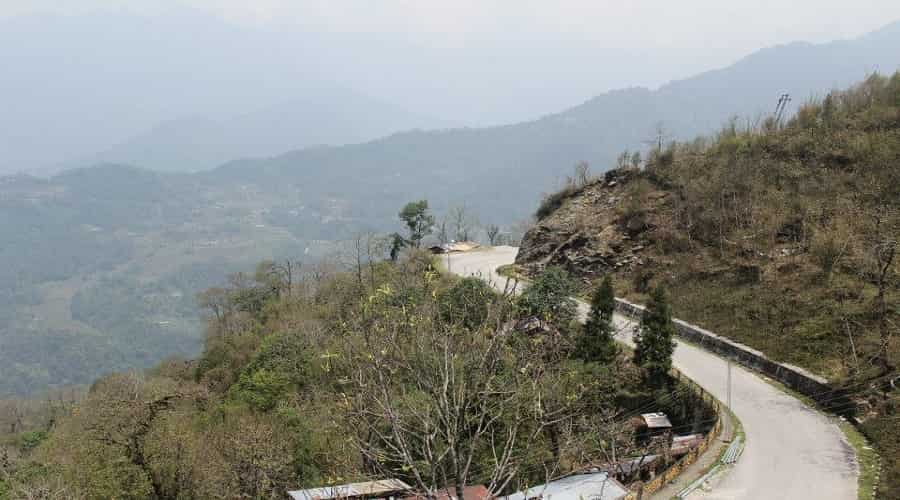 Also popularly referred to as 'the gateway to Sikkim', and covered in fluffy clouds this capital city of Sikkim is the perfect place to view Mt. Kangchenjunga. Nestled amongst the jagged landscape and pristine greenery Gangtok is undoubtedly one of the most beautiful hill stations of India. The abundance of natural beauty has made it one of the prime locations for spending your holidays. Every day spent here is sure a wholesome and a blissful experience.
Things To Do – Tsomgo Lake, Banjhakri Falls, Tashi Viewpoint, Rumtek Monastery, Teesta River, White Water Rafting etc.
How To Reach – The nearest airport is located at a distance of 124 km in Bagdogra and railway station is 150 km away in Siliguri.
Best Time to Visit – October to Mid – December
North Sikkim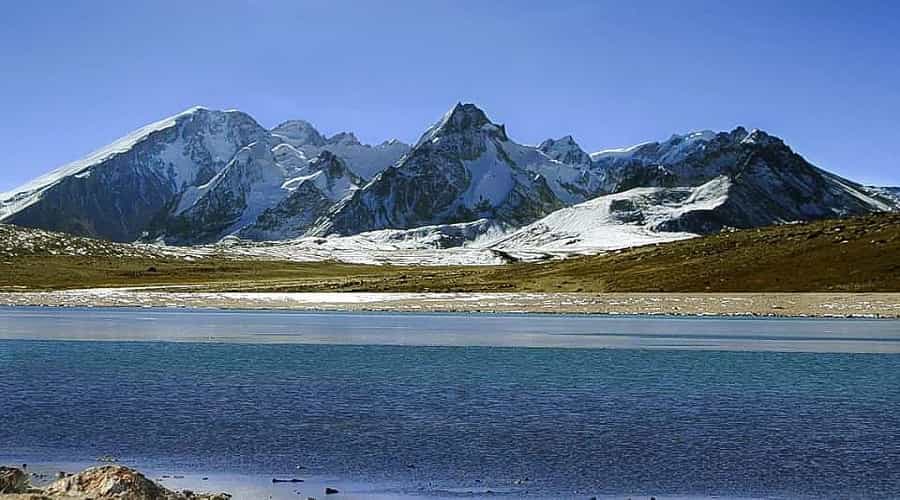 Sharing a boundary with China and Nepal, this offbeat destination and one of the most uninhabited regions of north east India comes as a wonderful surprise. Here mostly mountaineers utilise the Mangan village as a base for further trekking expeditions. There are numerous trekking trails that leads into the forests and various magnificent hiking among nature. The place is of scenic and religious importance which is dotted with lakes and monasteries which creates the perfect peaceful aura.
Things To Do – Gurudongmar Lake, Yumthang Valley, Lachung, Thangu Valley, Cholamu Lake, Crow's lake etc.
How to Reach – 125 km is the nearest airport in Bagdogra. Use shared jeeps and bus and taxi services to north Sikkim.
Best Time to Visit – May to September
West Sikkim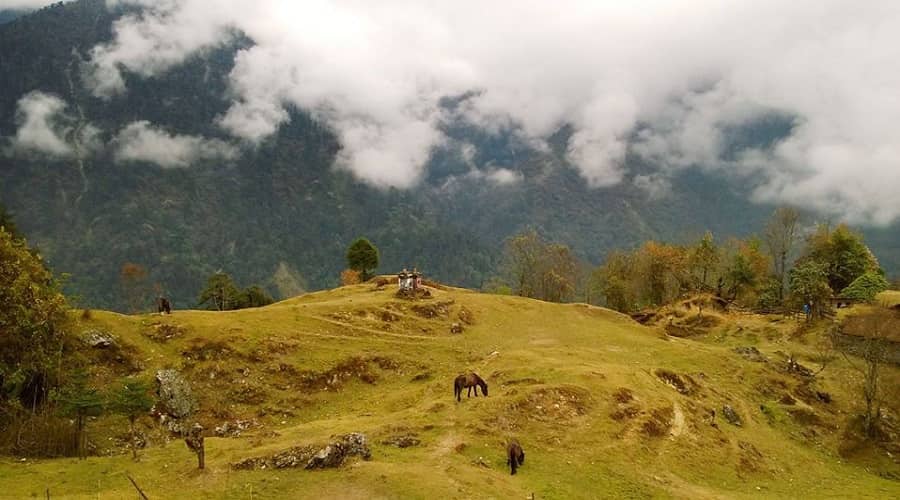 Nestled among the scenic lap of the Kanchenjunga mountain ranges, and offering some of the most magnificently panoramic views of the south-eastern face of mount Kanchenjunga, is this beautiful destination of west Sikkim. If you are the type of person who enjoys serenity and tranquillity then this place which is dotted with amazing monasteries and natural beauty. the whole place is encapsulated in a deep religious history which creates a very spiritual and calming ambience.
Things to Do – Kanchenjunga National Park, Pelling, Yangtey, Darap, Rabdentse Ruins, Yuksom, Geyzing, Khecheopalri Lake etc.
How to Reach – 133 km and 125 km from Siliguri and Gangtok respectively.
Best Time to Visit – October and November
South Sikkim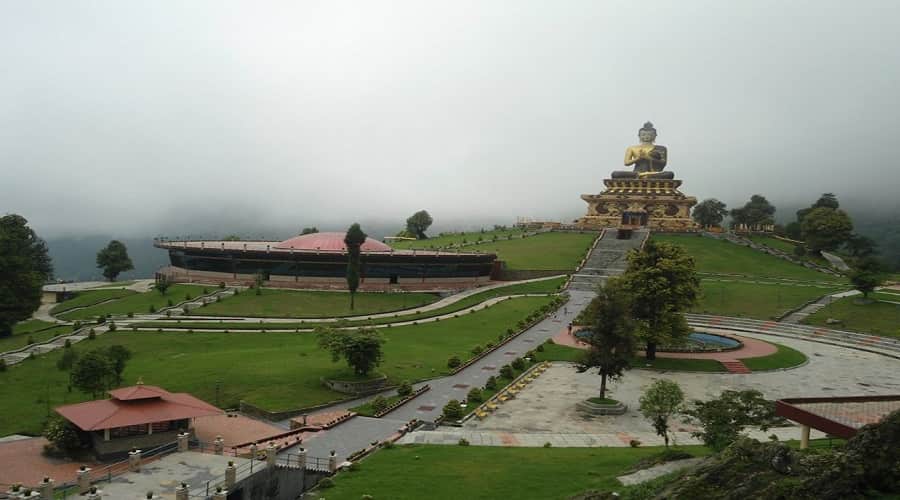 This perfect and ideal vacation spot is surrounded on all sides by some of the most majestic hills and pristine green forest cover. If you are looking to get in touch with nature and just relax your days away then south Sikkim is the place to be since it offers both. Located at a distance of 100 kms from Gangtok and famous as a backpacking destination among travellers this place is also dotted by monasteries, stupas and other places of worship.
Things to Do – Samdruptse Hilltop Monastery, Temi Tea Garden, Buddha Park, Ralang Monastery etc.
How to Reach – 110 km from Bagdogra airport requires 3 to 4 hours of driving via shared jeeps and other such services.
Best Time to Visit – March to May and October to December
Lachen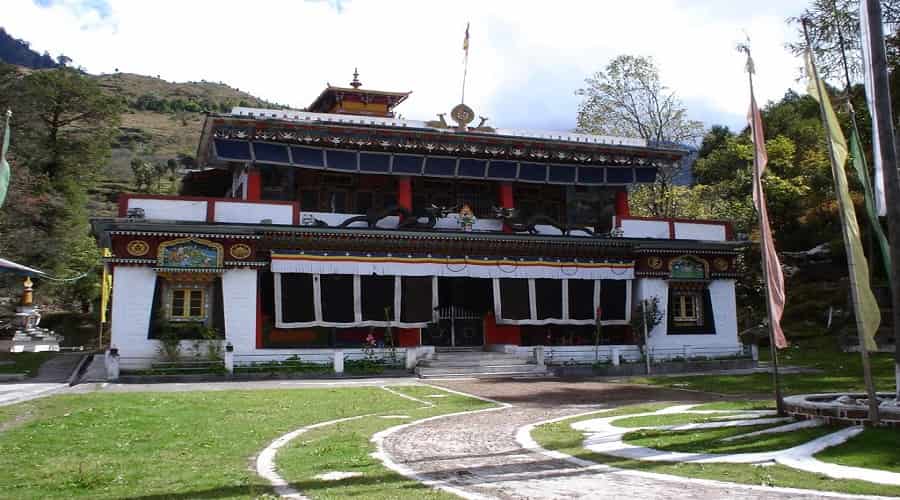 Located within the scenic district of north Sikkim and famous for the remarkable Lachung monastery, this serene destination is one of the most popular and commending beauty is what makes it stand out from the rest. The vegetation here which is utilized by the locals only adds to the beauty of this place. home to the sacred lakes and scenic untouched beauty of the alpine thick forests and an undeniable presence of Himalayan Buddhism spirituality Lachen is the perfect place to spend some time bonding with your family and loved ones.
Things to Do – Lachen Chu, Lachung Monastery, Green Lake, Cho Lamu, Shinghba Rhododendron Sanctuary etc.
How to Reach – 155 km from Lachen is the nearest train station in Siliguri and 107 km from Gangtok via a road journey
Best Time to Visit – October to June
Yumthang Valley
Popular as the valley of flowers of northeast India, this is one of the most exotic locations and offers a much-needed getaway for feeling closer to nature. Dotted with naturally occurring hot water springs, rivers and gently Rolling Meadows and other such scenic vistas this paradise on earth is the place to be for nature lovers and scenic atmosphere seekers. Apart from this, the valley is also a lesser-known ideal destination for winter vacation goers.
Things to Do – Chombu Mountain, Valley Of Flowers, Shingba Rhododendron Nature Reserve, View Point etc.
How to reach – 113 km by road from Gangtok, nearest railway station is in Siliguri.
Best Time to Visit – December to march
Thangu Valley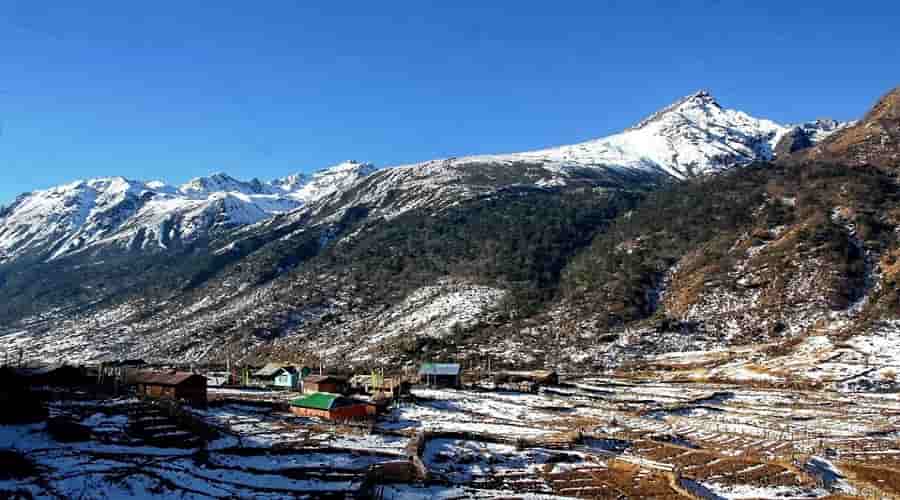 Located on an elevation of close to 4,000 metres above sea level, and around a simple drive of just 2 hours from Lachen this quaint hamlet is where the travellers generally choose to relax and take a breather before commencing on for their trek to Gurudongmar lake, Muguthang Lake. People can easily get some of the most mesmerizing view of tall, dense trees making it one of the best places for nature lovers. The hiking trails here very spell bounding and adds on to a sense of your pleasure.
Things to Do – Trekking and Hiking Trails, Chopta Valley, Green Lake, Muguthang etc.
How to Reach – Bagdogra is the nearest airport, easy driving distance from Lachen.
Best Time to Visit – November to June
Cholamu Lake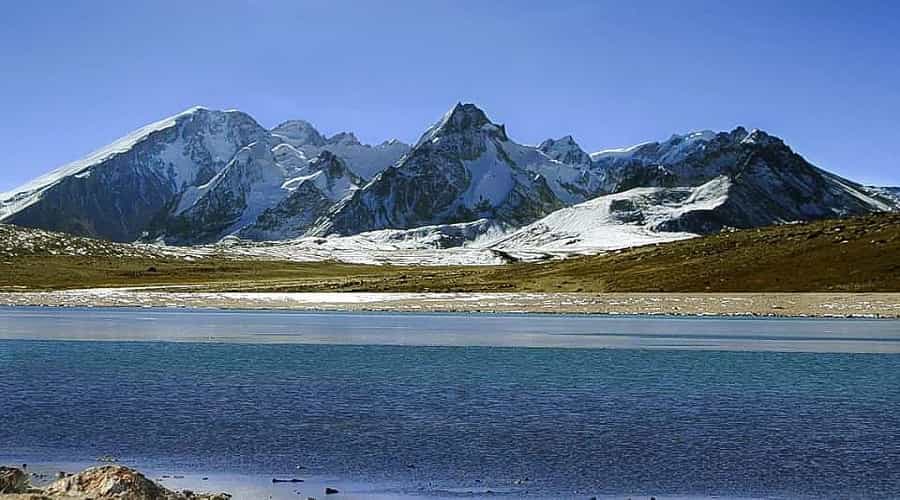 Known for being the 14th highest natural lake in the world and undeniably the highest lake in India, this place is generally off-limits for the common public and one requires to attain special orders from the Sikkim police administration and the army. If you experience the right weather conditions then a trekking visit to this lake is a must. The water here is calming and extremely accompanied with the peaceful surroundings creates the best kind of environment for just relaxing and letting yourself loose amidst the untouched serenity.
Things to do – Gurudongmar Lake, Kanchenjunga National Park, Hyatung Falls, Jigme Khesar Strict National Park etc.
How to Reach – nearest railway station is 171 km at Lachen and covering the final leg requires a small hiking trail.
Best time to Visit – October and November
Geyzing
This scenic and famous capital city of west Sikkim is also referred to as Gyalshing which is adorned on all sides by lofty jagged mountain peaks and soothing peace. Apart from the obvious natural beauty here it also contains a number of monasteries all over which adds spiritual value to this place. Located at just a distance of 10 km from another scenic town of Pelling, this place is frequented by explorers and travellers alike. This place has emerged now for being an offbeat and interesting place to visit in northeast India.
Things to Do – Tashiding Monastery for Buddhist learning and hiking, Sanga Choeling Monastery, Rabdentse Ruins, Pemayangtse Monastery etc.
How to Reach – Airports at Siliguri and Bagdogra are closest to this place and can be reached via road trip
Best Time to Visit – April to June
Yuksom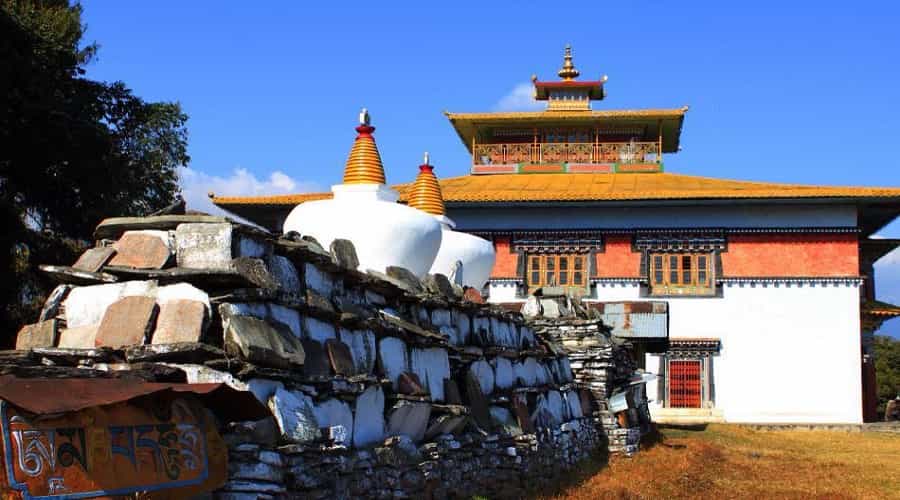 Situated in the western Sikkim region this pristine village is very well known for its pristine natural beauty and scenic panoramic vistas. Surrounded in the heart of lush green mountains and attractive tourist destinations, this place is also much loved by adventure seekers and peace lovers in general. This village can often be used as a base camp for further mountaineering expeditions to mt. Kanchenjunga. One can not only try the delicious local Sikkimese cuisine here but can also explore a plethora of tourist attractions that beautify this place to its maximum.
Things to Do – Dubdi Monastery, Tashiding Monastery, Coronation Throne Of Norbugang, Kartok Lake etc.
How to Reach – 5 hours from Geyzing, the nearest airport is in Bagdogra and the nearest railway station is at new Jalpaiguri in Siliguri.
Best Time to Visit – March to June and September to October
Aritar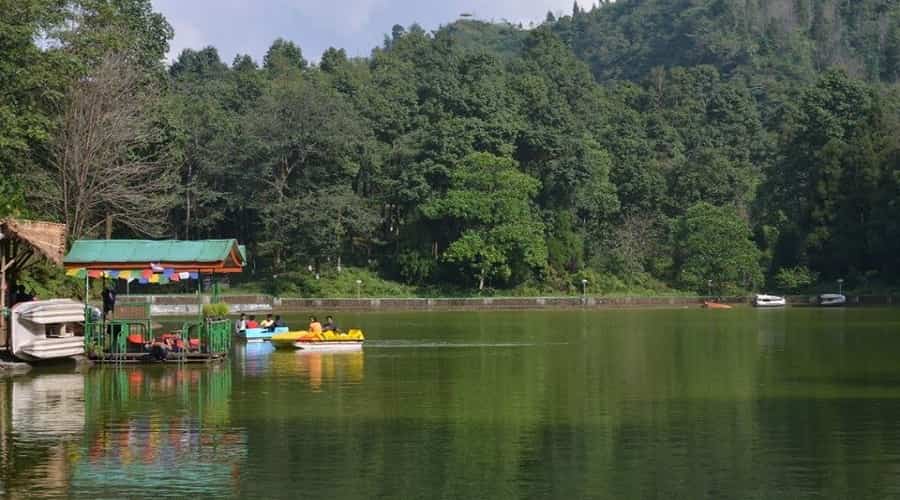 The humble hamlet of Aritar is famous for its abundant collection of giant waterfalls, and beautiful lakes and adding the air of spirituality here are the various temples and monasteries. Famous for its unmatched natural beauty and lush green thick forests this place should definitely be cherished if you love spending time in nature. The place is situated in a very strategic location that allows you to stay in a peaceful environment surrounded by serenity.
Things to Do – Aritar Gompa, Nirmal Dham, Lampokhari, Parbateyshwara Shivalaya Mandir etc.
How to Reach – Can be reached by covering a 4 hour of road journey from Pakyong or Rangpo. Bagdogra airport is 5 hours away and Jalpaiguri railway station is also 4 to 5 years ago.
Best Time to Visit – March to May
Nathu La Pass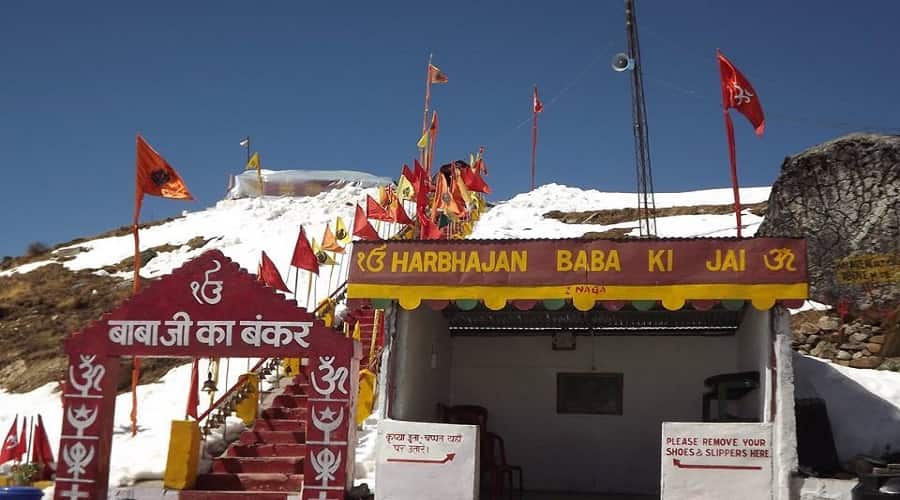 Famed for being one of the highest motorable roads in the world this mountain pass co joins china and Sikkim. Panning over a height of around 14,450 feet above sea level, this pass is also considered to be one of the most significant Himalayan passes in India since it is 1 or the 3 border posts in between India and china which performs open trading. It remains swarming with tourists during the summer months where they indulge in activities like trekking and going on picnics.
Things To Do – Baba Harbhajan Sing Mandir, Mera Bharat Mahan Hill, Staircase To Indo – China Border, Tsomgo Lake, Mandakini waterfalls etc.
How to Reach – Only Indian nationals are permitted to visit this place. Jalpaiguri airport is the nearest at a distance of 178 kms.
Best Time to Visit – May to October
Guru Dongmar Lake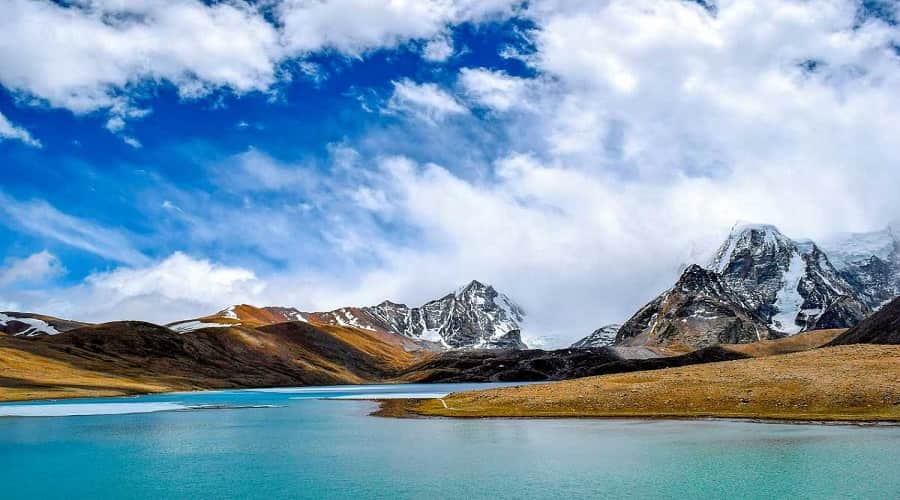 Perched high on an elevation of 17,100 feet above sea level this breathtaking place is famed for being the 2nd highest lake in Sikkim just after Cholamu lake. One can witness one of the closest and most stunning views of Mount Siniolchu and the Kanchenjunga ranges from here. Apart from its obvious beauty which prevails everything else is its religious significance. The water of this lake holds healing powers and the tourists make sure to take some back from here.
Things to Do – Lachen Monastery, Tso Lhamo Lake, Khonak Valley, Thangu Valley, Shingba Rhododendron Sanctuary, etc.
How to Reach – The nearest railway station is located in Darjeeling which is at a distance of 171 kms.
Best Time to Visit – November to June
Pelling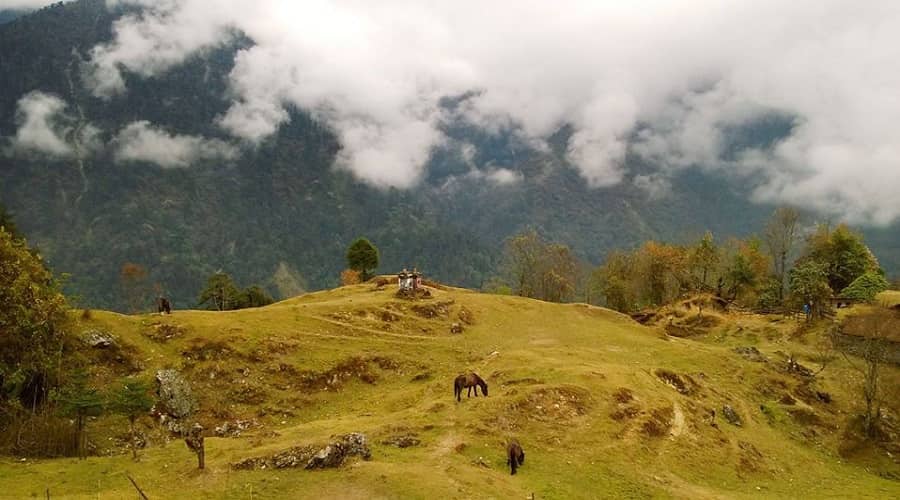 Situated in the scenic district of western Sikkim and famous as the 2nd biggest tourist destination in Sikkim just next to Gangtok, Pelling has a number of attractions. One can never get bored here and indulge in activities that vary from being for kids to adults. Consisting of meditation points, monasteries, and picturesque viewpoints, this place also serves as the base for numerous trekking trails. A complete package containing lifelong experiences for nature as well as adventure lovers.
Things to Do – Pemayangtse Monastery, Darap Cherny Village, Kanchenjunga Waterfalls, Khecheopalri Lake, Rabdentse Ruins, Trek to Kanchenjunga national park, Sing shore Bridge, etc.
How to Reach – Bagdogra is the nearest airport at a distance of 160 kms, the new Jalpaiguri railway station at a distance of 152 kms.
Best Time to Visit – September to May
Yangtey
This small, quaint and peaceful village is located very close to the scenic town of Pelling at an elevation of 6,000 feet above sea level. This is another place from where you can witness some of the most majestic and beautiful views of the mountain ranges of Kanchenjunga. The ancient monasteries and the occasional covering of the thick clouds are what sets this place apart from the rest of northeast India. One can not only witness the incredible views but you can even experience the amazing culture and traditions here which gives you some insight into the bygone era.
Things to Do – Gyalshing, Rinchenpong, Borong, Singhik, Uttarey, Bermiok, Barsey, Sumbuk etc.
How to Reach – Bagdogra is the nearest airport. Located at a distance of 124 kms from Geyzing village.  
Best Time to Visit – September to May
Chopta Valley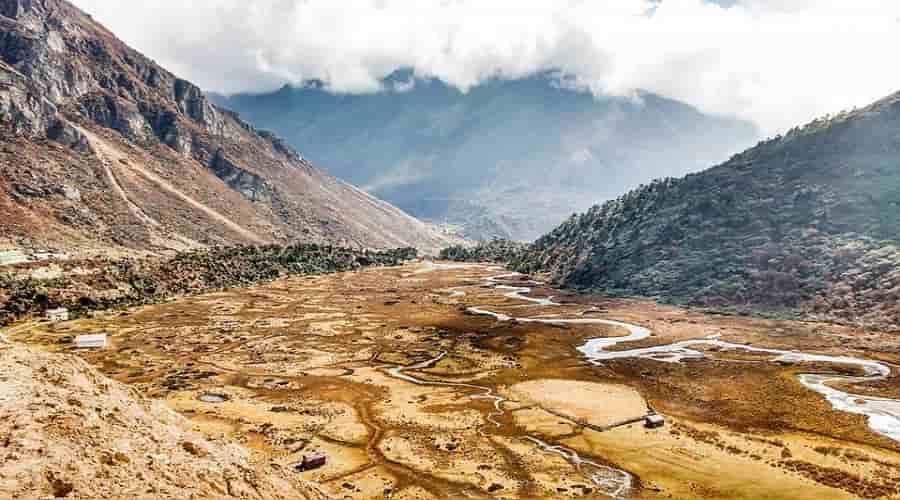 Famous as the crown jewel of Sikkim, and not to be confused with the Chopta valley of Uttarakhand this plays pans over an area of around 4.023 meters above sea level. Apart from being a popular tourist hotspot this place is also maintained and preserved for its pristine natural beauty. if you are the type of person who love to relax by spending some time amidst the serene and tranquil natural beauty then this is the place to be.
Things to Do – Tso Lhamo Lake, Gurudongmar Lake, Lachen Village, Thangu Village etc.
How to Reach – 7 to 8 hours of road journey distance from Gangtok
Best Time to Visit – March to May
Namchi
Adorning the South Sikkim district of North east India and famous as a popular tourist destination the name of this place literally translates into the top of the sky. Catering to numerous tourists from all over the world for its scenic atmosphere and clean environment, this place offers also some of the most stunning sites of the Kanchenjunga mountain ranges which are picture-worthy from every angle. Another thing that adds value to this place is the spiritual and religious value that is clear through the presence of several monasteries and stupas.
Things to Do – Char Dham Temples, Namchi ropeway, Siddheshwar Dham, Tendong Hill, Tarey Bhir etc.
How to Reach – Reach Gangtok which is around 78 kms from Namchi and can only be reached via a road journey.
Best Time to Visit – September to November
Ravangla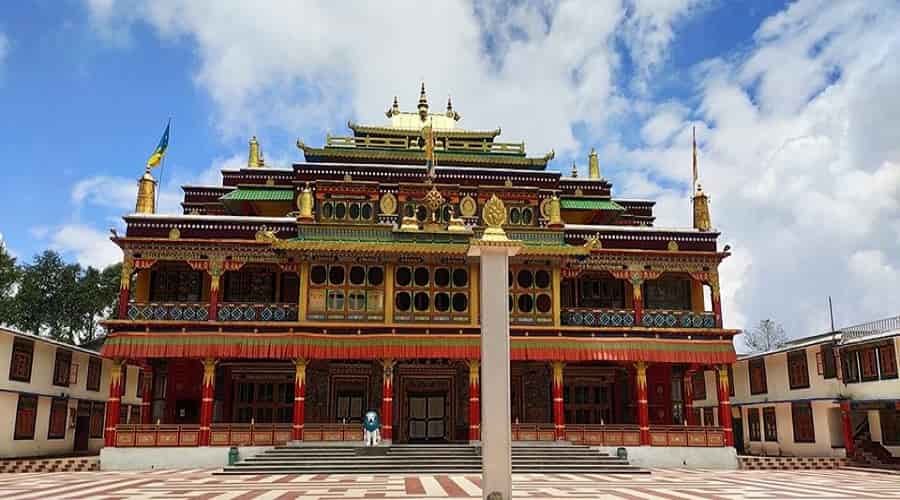 This tiny little peaceful hamlet is situated within the southern district of Sikkim and offers some of the most iconic and breathtaking views of the lush green forests. The entire valley is marked by rolling green meadows, jagged hills and a traditional vibe. placed right on the base of Maenam hills and serving as a hermitage for various people residing in and around the area this place also separates the famous tests valley from the Rangit valley. Experience the tea gardens, ethnic culture, waterfalls, mountains covered in snow and diverse natural beauty etc.
Things to Do – Bon Monastery, Doling Monastery, Temi Tea Garden, Kheunpheling carpet centre etc.
How to Reach – Nearest railway station is located at a distance of 110 km i.e. new Jalpaiguri
Best Time to Visit – September to November