Spain is indeed a pleasant surprise to travellers who are looking to discover fascinating cultures and traditions during their visit. From the impressive ancient monuments by the Moors and Romans to the white-washed villages in Andalusia, there is always something that Spain has to offer. Aside from these fascinating destinations that give you a glimpse of Spain's culture, you may also choose to visit first-rate restaurants and bars that serve only the finest authentic Spanish dishes.
Broaden your horizons and get the most out of your trip to Spain by visiting these remarkable tourist destinations that first-timers and even experienced travellers love about this enchanting country.
10- Valencia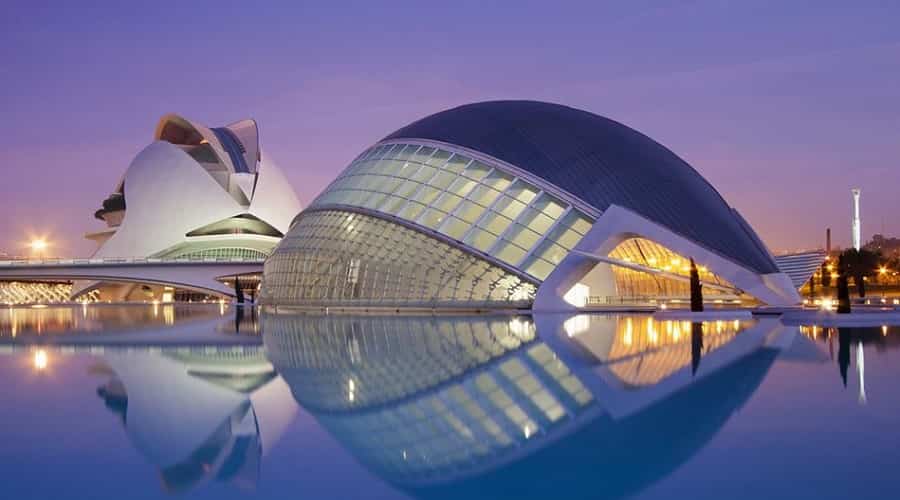 This enigmatic and laid-back city in Spain is well-known for its orange trees and mouth-watering dishes. As you tour around Valencia, it is impossible to miss the city's ever-famous paella dishes that is known throughout the world. In addition to this spectacular recipe, Valencia is famous for its City of Arts and Sciences. This modern attraction features a futuristic site that includes cinemas, theaters, and museums, to name a few.
9- Granada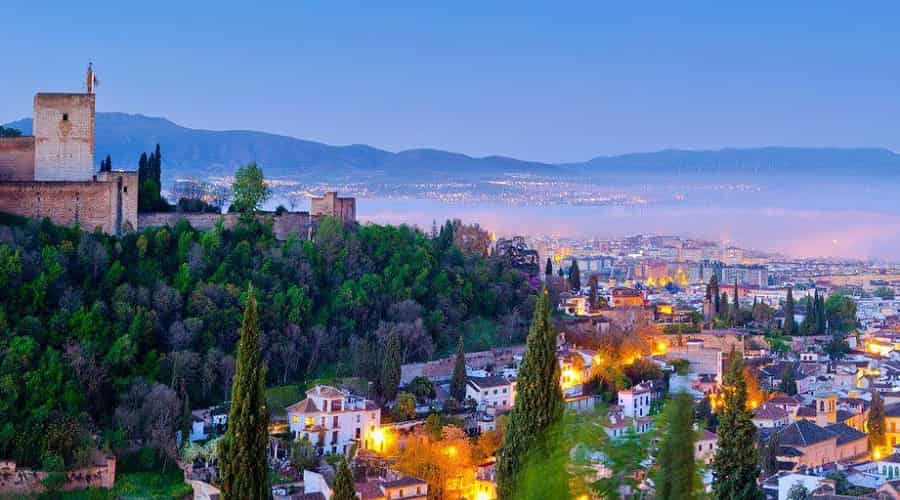 Granada boasts of the world-famous Alhambra citadel that is among the famous structures in Spain. This Moorish ancient fortress is renowned for its elegant ornamental mosaics and majestic archways. As you enter this majestic building, you cannot help but reminisce the grandeur of this ancient structure. You will witness the breathtaking views of the Mirador San Nicolas, which offers you a sense of calm and serenity because of the idyllic beauty of the place. Moreover, there is something about Granada's nightlife that will keep you pumped up. For a lively night party, the bars at Calle Elvira will never disappoint while the La Calle de Las Teterias offers a quieter setting for those who just want to relax.
8- Malaga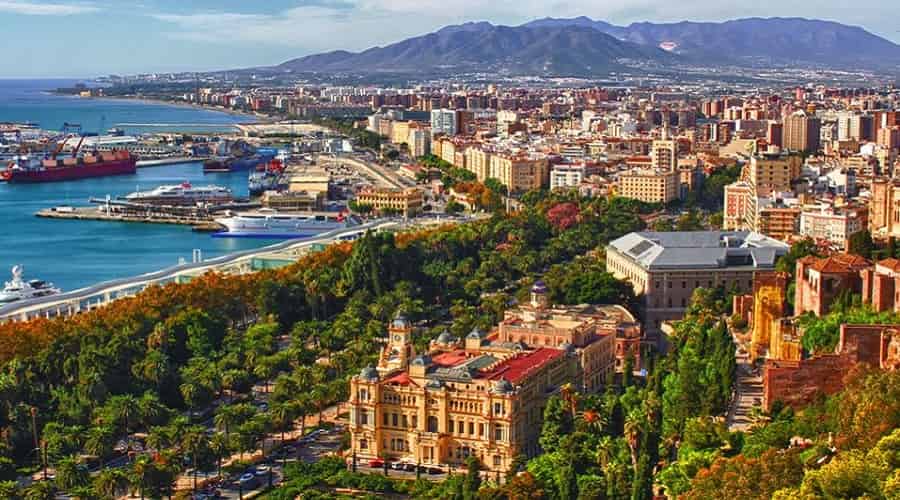 The city of Malaga was established by the Phoenicians in the 18th century, and it is considered as one of the oldest and most elegant cities in the world. It is the perfect place to visit if you are fond of artworks. In fact, you can find a number of exhibits that are dedicated to contemporary installations, classic automobiles, crystal and glass. Malaga's art museums also feature Picasso's spectacular works, as the great Spanish artist was born in this city. After a tour of the museum, you may want to check out the Paseo del Parque, where you can find charming Spanish taverns for some pure relaxation after a tiring trip.
7- Mallorca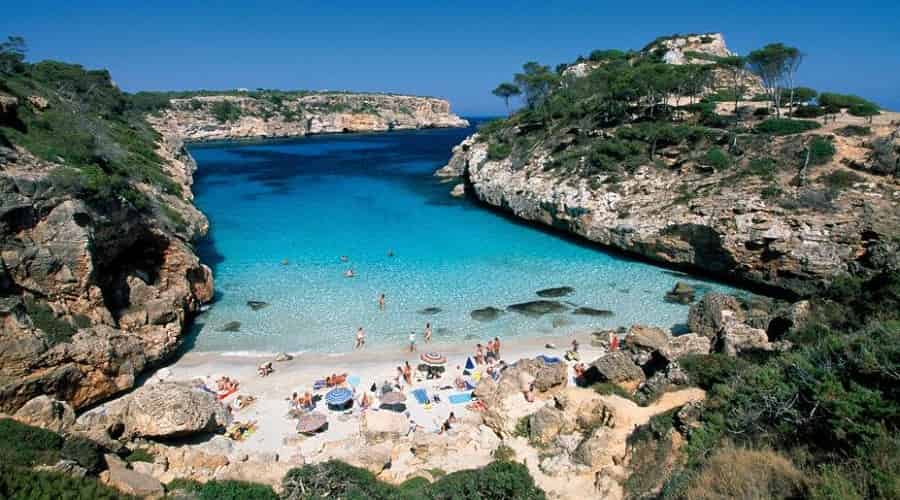 The Palma is known as the cultural and economic hub of Mallorca. It is also an exciting place to begin your tour of the island's breathtaking gold and white sandy beaches. Although Mallorca was once a Moorish casbah or walled city, it is now a lively and frequently visited destination in Spain. You will be astounded by the enigmatic maze of streets that make up Palma's old towns, which remains as an exciting place to visit and explore. If you wish, you may choose to ride the Soller Railway for a scenic trip of Mallorca that stretches about 17 miles. The trip gives you a chance to find out more about the 14th century Bellver Castle or Mallorca's museum of contemporary art.
6- Marbella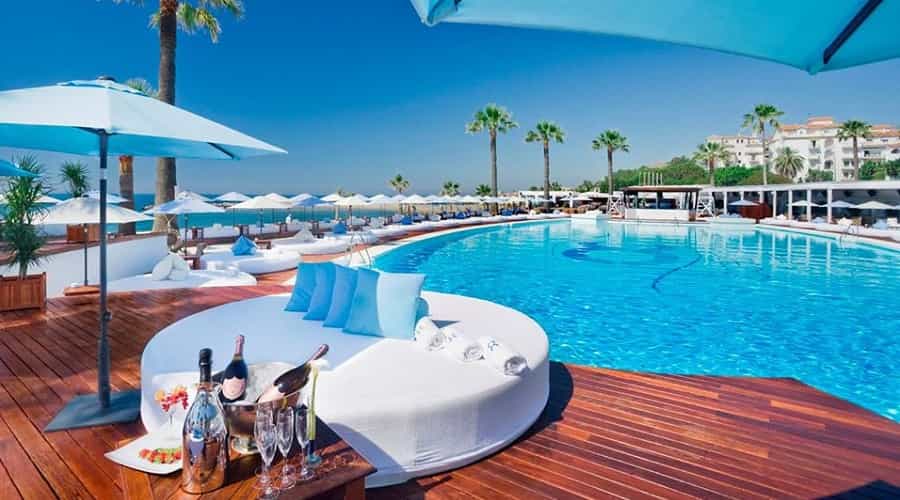 The trendy and sunny town of Marbella offers fascinating structures that give you an idea about its interesting history when it was once occupied by the Moors. Now, it is known throughout the world as a modern resort packed with high-end facilities and attractions. Here, you can bask on the soft sands of the La Fontanilla beach, or you may visit several theme parks and family-oriented attractions at Marbella. Moreover, there are numerous cultural sites in this lovely town such as historic quarters with white-washed architectures, ruins of the 19th century Arab fortress, and a line of beautiful orange trees to soothe your sense. After an action-filled day, you can drop by some of the town's popular restaurants for a taste of cold almond soup (Ajoblanco) or a sip of Marbella's fine dessert wine.
5- Seville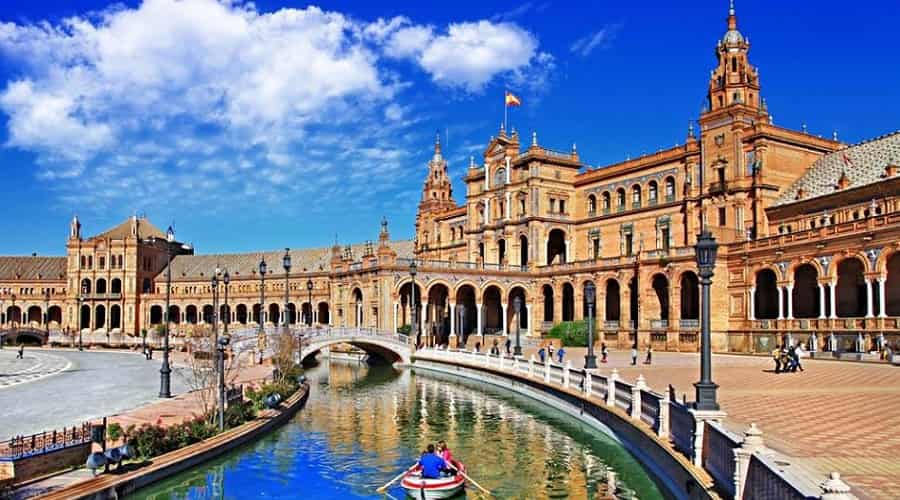 Seville was once a Roman City that bursts of an enchanting charm. One of the best place to visit in Seville is the Alcazar Palace, which features an impressive combination of architectural designs. You can also find the infamous Cathedral that will astound you with its unique vibe, as well as its status as Christopher Columbus' burial site. Another attraction worth visiting is the Metropol Parasol that boasts of a massive pattern of swirls and grids, which is home to a terrace observatory.
4- Benidorm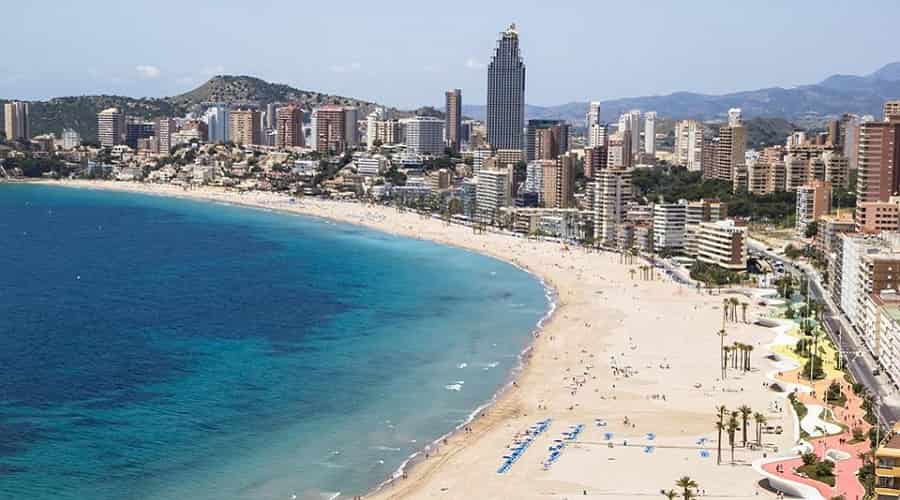 Benidorm offers the most exquisite golden beaches in the country, which gives you a chance to engage in thrilling water sports or experience a relaxing stroll along the city's promenade. This former fishing town houses the artistic 18th century church and charming alleyways. As you climb the canfail hills, you can bask in the relaxing panoramic views of the entire city. Indeed, Benidorm is one of the finest Spanish cities that is worth your time because of its amazing attractions.
3- Salamanca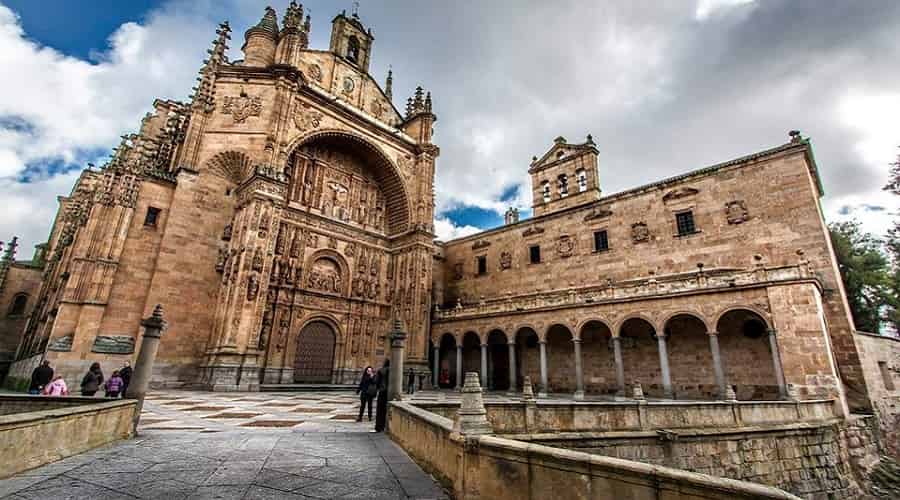 Salamanca is often coined as the "Golden City", which offers a line of impressive buildings, fine restaurants, and exciting culture. The city is also the site of the famous La Casa de las Conchas or House of Shells, as well as the Plaza Mayor, which is an 18th century building that is known for its detailed architecture. Lastly, there are new and old cathedrals that feature spectacular Gothic and Renaissance artistic styles.
2- Barcelona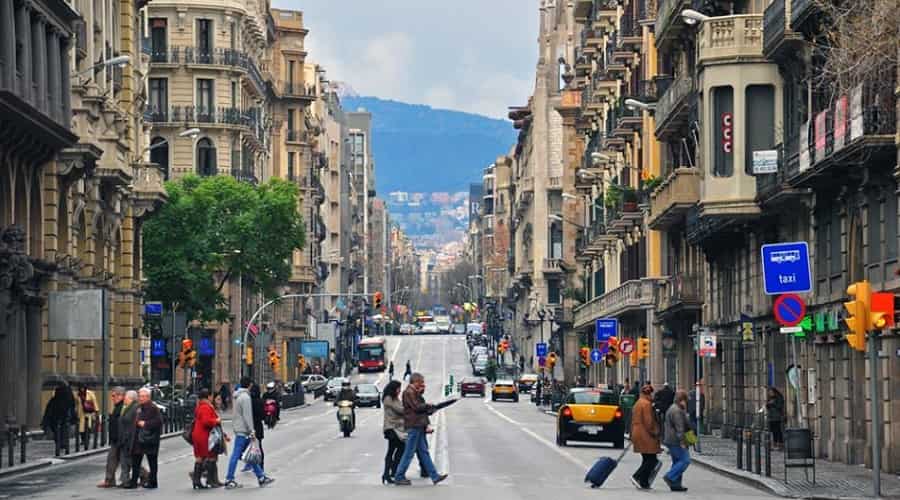 What's unique about Barcelona is its unique charm because of the surreal, yet enigmatic designs of the city's buildings. As you step into the Church of the Holy Family designed by Antoni Gaudi, you will feel as though you are entering another world that is quite amazing. Other interesting places to visit include the Park Guell and sidewalk cafes in the infamous town of Las Ramblas.
1- Madrid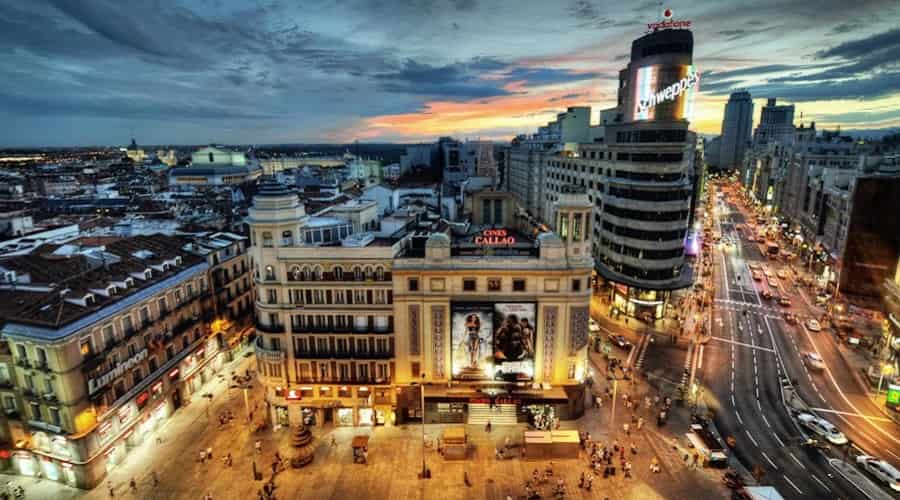 When in Madrid, you cannot help but feel as though you are in a page of a fairytale story book. The city is renowned for its enchanting castles that are designed with neo-Gothic elements. You may wander by the thrilling Royal Palace and stroll along the Retiro Park, which gives you a chance to just slow down and experience the serenity of the place.
With all these remarkable sites that Spain offers, more people around the world consider visiting this country during one of their vacations. Explore these impressive destinations and discover the fascinating charm of this European nation that is rich in history and culture.