Tamil Nadu is a place which is definitely considered the shinning gem of the southernmost part of the Indian peninsula. It is a state incorporating every kind of paradise that a traveller can wish for at one place from indulging in some spiritual walks in various Tamil temple towns to feeling romantic at the stunning beaches of Chennai. From living a modern Indian dream in Chennai to rocking the bohemian culture in Puducherry. From beating the heat in Kanyakumari to spending some time in total seclusion high up in the mountains of Ooty.
Before booking a holiday package to Tamil Nadu, scroll down through this list of top 20 places to visit in Tamil Nadu once.
1) Pondicherry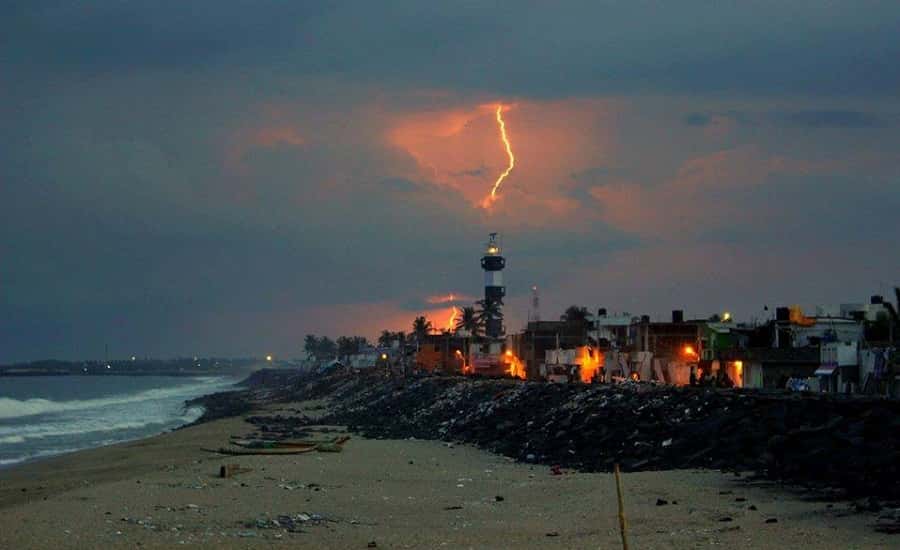 Pondicherry, which is also called as Puducherry, is one of the most beautiful towns of India where one is believed to be walking through India's very own French world. The town is filled with tree-lined streets, mustard-coloured villas, and chic boutiques. This small town is also considered the best alternative to Goa since many travellers would want to spend some time away from crowd and chaos, then instead of heading to Goa, they prefer wandering their way through Pondicherry.
Only 8 km ahead of Pondicherry, you can also go to Auroville (City of Dawn) which is for its famous temple (Matrimandir), where one can join various spiritual activities to detox themselves from all the negative thoughts surrounding their world.
2) Chennai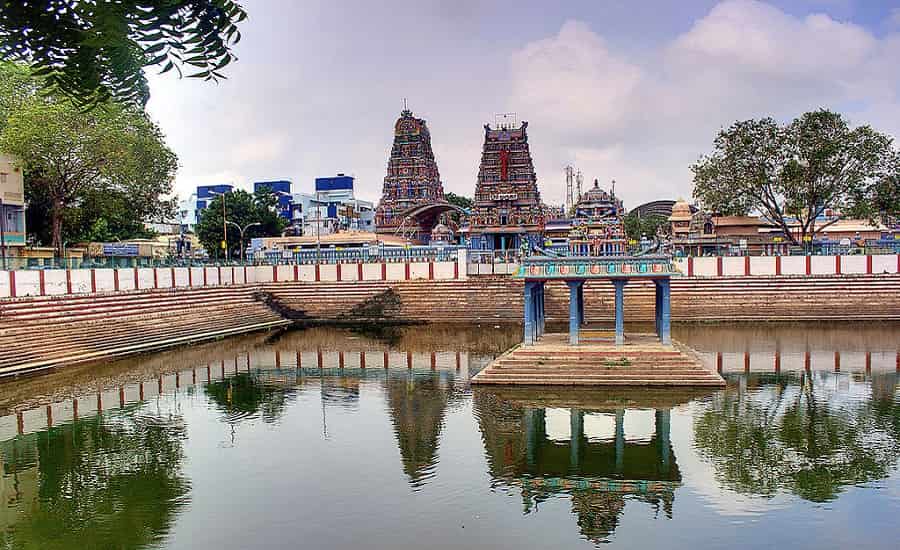 Chennai is the capital of Tamil Nadu, but it is the most vibrant city of all the other cities of India. A city which has everything from temples to beaches, churches, and some famous architectural sites to offer to every tourist who comes its way. This city is also home to a 17th – century Angelic church called as St. Mary's and a very popular St. George fort, which is dated back to 1644.
The city may not pose as a potential traveling destination to most of the young traveller who would rather want to see a place which hardly has a city bone in them. But, if you get stuck in this city for one day, then it's worth to check out the museum, some famous temples, South Indian delicacies, and a sunset walk along the Marina beach.
3) Mahabalipuram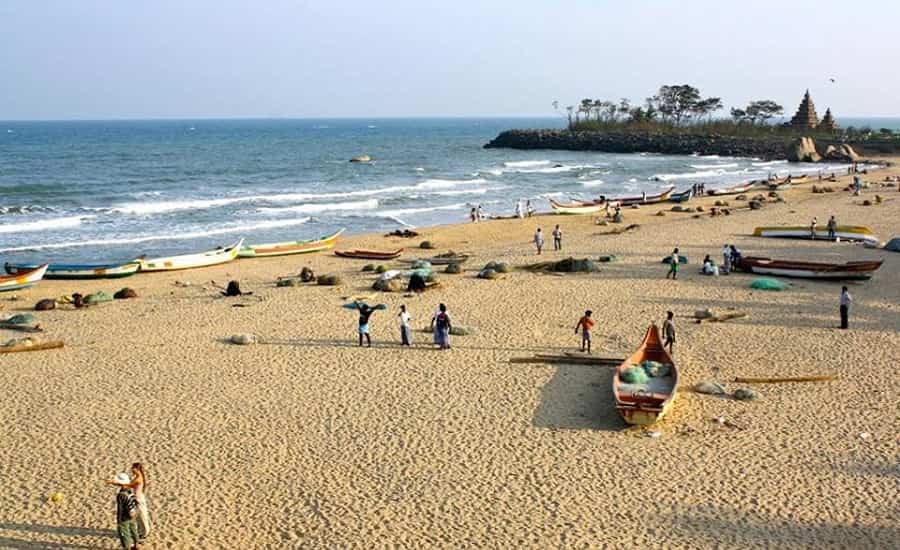 Mahabalipuram is a yet another jewel that is stretched on the strip of land between the Great Salt Lake and the Bay of Bengal. The city has some impressive temples and rock-cut caves to present it to every traveller who wishes to explore this town. The seafront Shore temple is the most popular site and is often visited by thousands of tourists every day who thrive for an architectural beauty with a beautiful view of the sun finding homage in the sea.
The city is famous for its 7th and 8th century temples and monuments built by the Pallava dynasty. One can also saunter along the beautiful sandy beaches and can also have the exotic South Indian shopping experience in a most soothing environment.
4) Mudumalai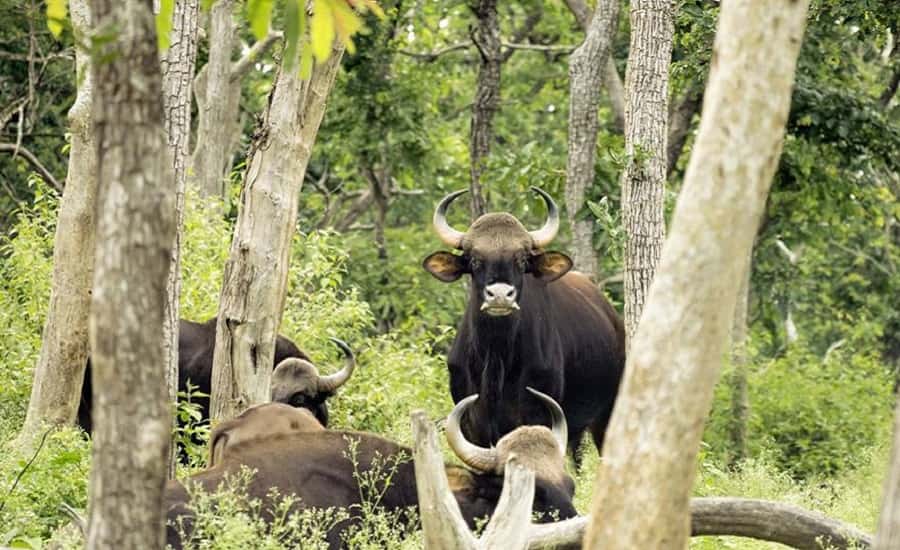 Mudumalai is one of those few places where one can experience the wildlife culture in India. The place is majorly famous for its Mudumalai National Park and Wildlife Sanctuary, which is located on the Nilgiri Hills. It is about 150 km away from Coimbatore in the north direction.
The wildlife reserve is home to approximately 570 tigers which is why it is declared as tiger reserve also. It is a must-visit place for all those people who would want their kids to reconnect with nature and make them experience the wildlife culture in India.
5) Thanjavur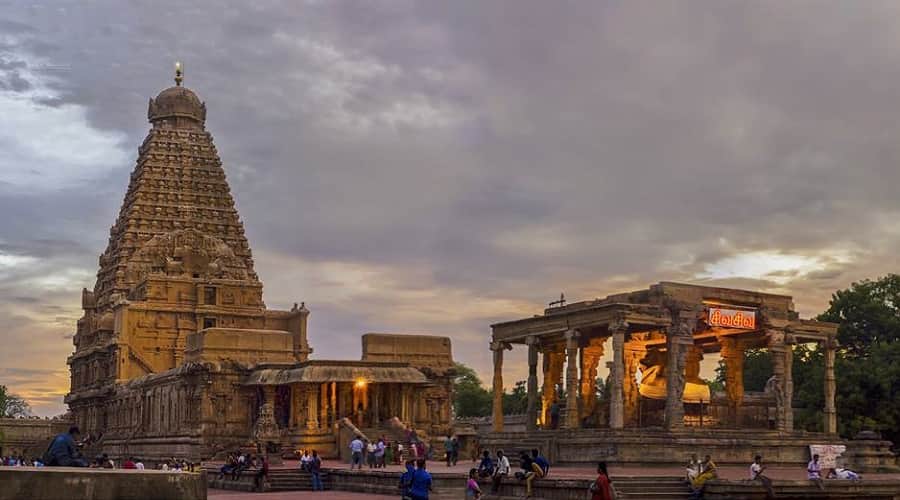 Thanjavur was once the capital of Chola dynasty and it had been ruled by many dynasties over the centuries. The city has many temples which are dated back to the 11th century also, like Brihadeeswarar Temple, a Chola dynasty–era complex which was built to pay homage to Lord Shiva and it is now recognized as UNESCO World Heritage site.
There are many other famous places like Thanjavur Maratha Palace, Gangaikonda Cholapuram Temple, and Saraswathi Mahal Library worth visiting in this city.
6) Chettinadu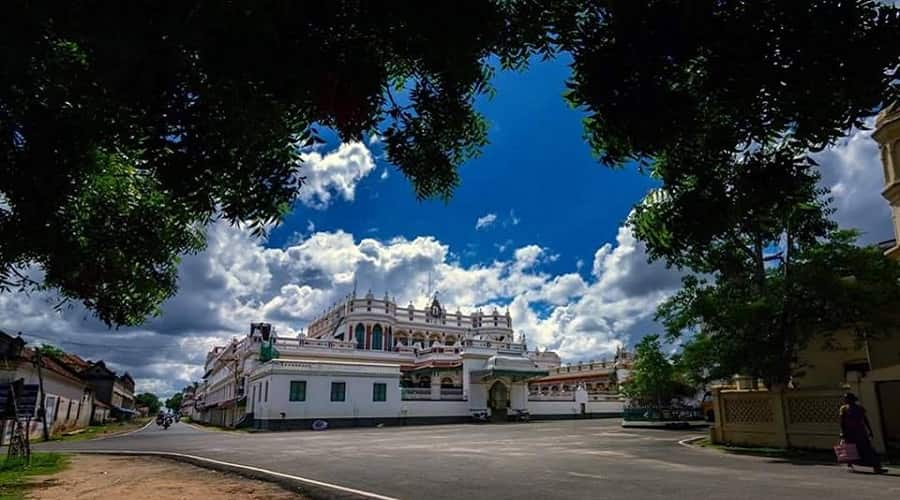 Chettinadu is the homeland to all the Chettiars who once ruled this town on their own terms. Somewhere around the 19th century, most people of this town earned big cash by posing as financers and entrepreneur that they almost built 10,000 lavish mansions from that cash. But after WWII, their business crashed down which more or so forced many Chettiars to leave their town and settle somewhere else. However, who knew that one day, this town would get recognized by UNESCO, and all those mansions would once again revive the business.
Many of those mansions are now converted into lavish hotels and they have now visited by thousands with a hope to live some days in a luxurious way.
7) Rameswaram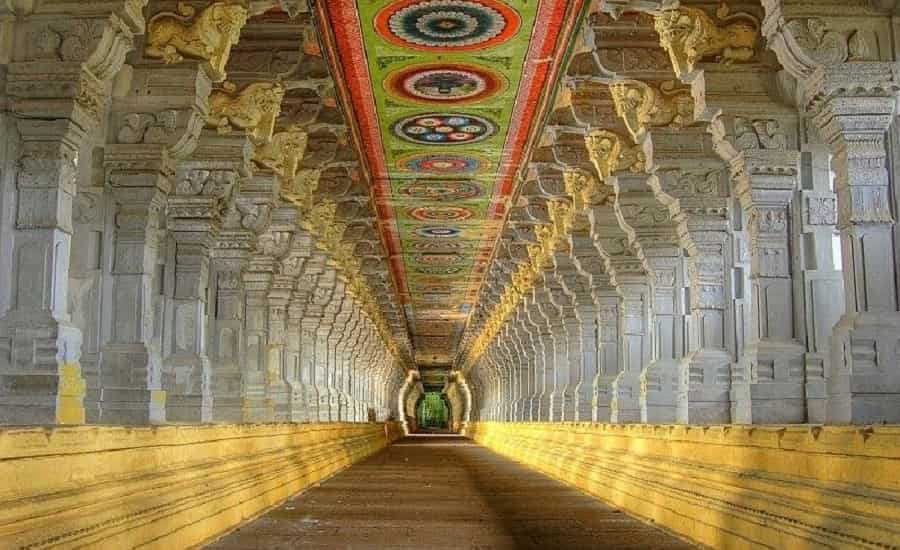 Rameswaram is a small town situated on the Pamban Island of Tamil Nadu. This town is famous for its Ramanathaswamy Temple, which attracts thousands of devotees from all over the India. This temple is a major pilgrimage site which showcases its ornate corridors, a chakra which is believed to have the foot imprints of lord Rama, and very huge sculpted pillars.
Around thousands of devotees visit this temple every day in order to pay homage to sculpture of Lord Rama and to bathe in the holy river with a wishful thinking of getting rid all the wrong deeds.
8) Madurai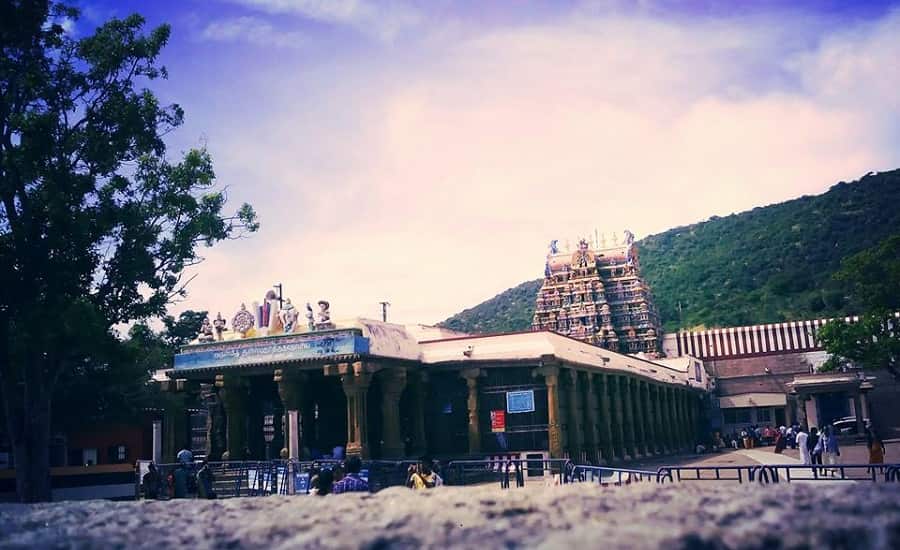 Madurai is the third largest city of Tamil Nadu which is situated on the banks of river Vaigai. The city is famous for its Meenakshi shrine built by Pandyan and Madurai Nayak kings in the Dravidian architectural style. It is also known as lotus city because of all the 14 colourful gateway towers of Meenakshi temple which have dominated the city's skyline in a way a lotus does.
You can also visit the old museum in Madurai showing the artifacts of various freedom fighter and bloodstained dhoti of Gandhi.
9) Yercaud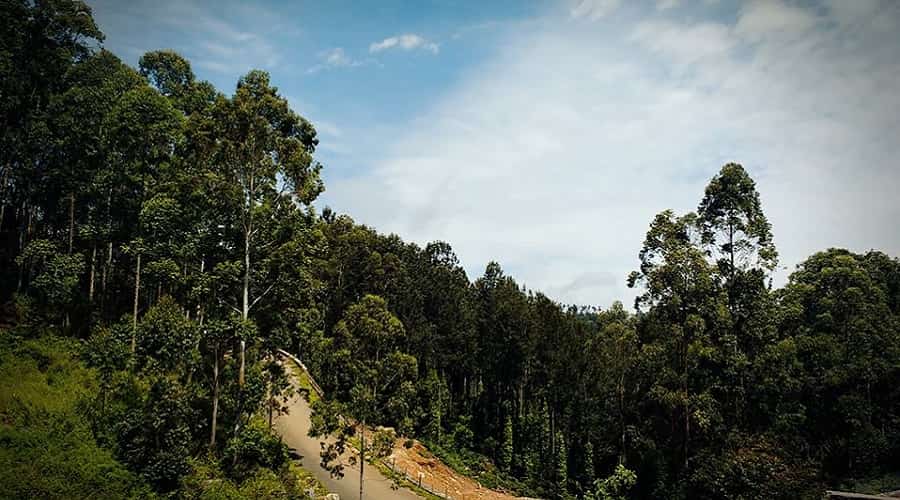 Yercaud is a very popular hill station in Salem district of Tamil Nadu. If someone looking to spend some time up in the mountains in a very South Indian style, then this is the place for you. And it is also less crowded than the most other hill station in India. The hill station has a Servaroyan Temple, which is located on the highest point where one can live an amazing view of the nature and can also breathe the most blissful air.
It could a best place for those romantic who are on the lookout of the places where they cuddle with their beloved amidst the enchanting nature.
10) Dhanushkodi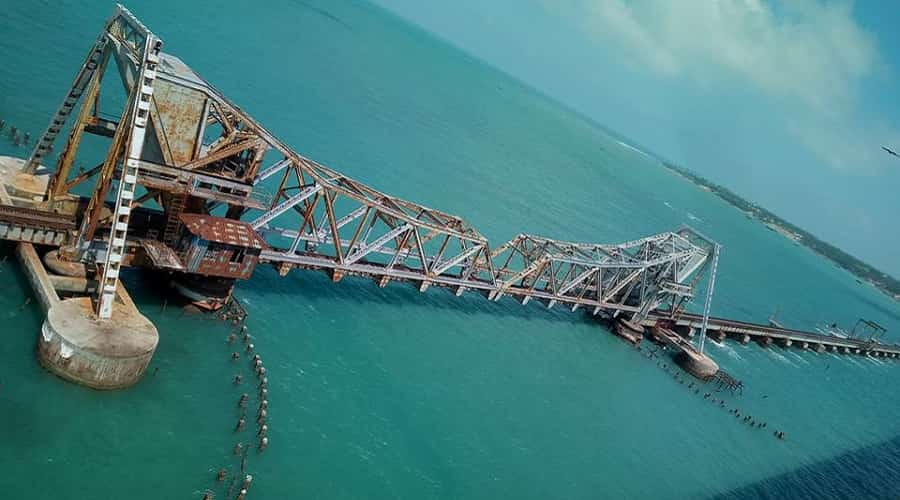 Dhanushkodi is deserted town located in the south-eastern tip of the Pamban Island. The town became uninhabited when the 1964 Rameswaram cyclone hit and very much destroyed every kind of life from it.
This town is now mostly visited by travellers who are on the lookout of wandering the most uninhabited places on earth. The town is home to some famous beaches and Gulf of Mannar National park where one can go see some estuaries, mudflats etc. Adam's bridge is a very famous tourist spot in Dhanushkodi since it is a natural bridge that connects India with Sri Lanka.
11) Ooty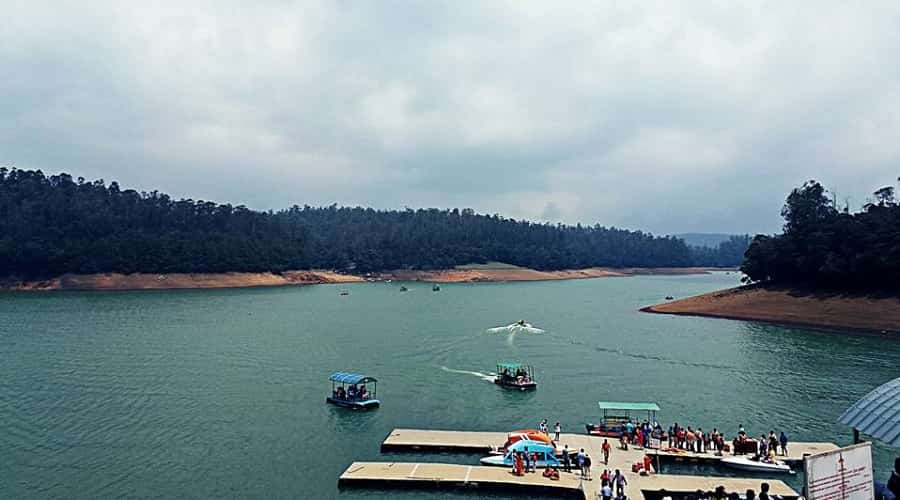 Ooty is a very famous all-time hill station among the honeymooners in India. It is located in the Nilgiris district of Tamil Nadu. This hill station is adorned with a beautiful tea garden, mesmerizing greenery, and an amazing skyline. This hill station is famous among India for ages and it is one of the most travelled tourist destinations in India. Ooty doesn't need some fancy words to attract tourist, everything beautiful can be imagined from its name only.
12) Coonoor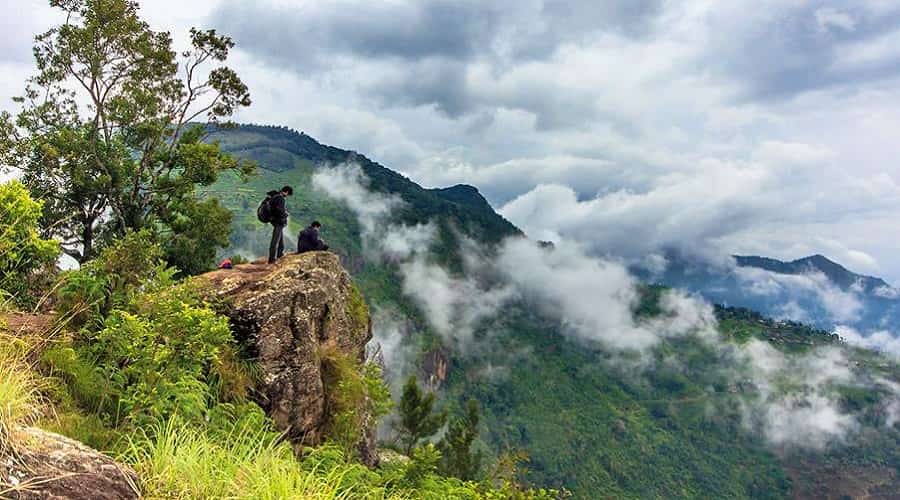 This spellbinding hill station is only 18 km away from Ooty, so if you are making your way towards Ooty then why not travel some extra miles to visit another exquisite place. This place is small and quiet than Ooty, and it has some fantastic heritage guest houses and hotels in line with a beautiful view of the mountains.
So, it is a must-visit place for those who are looking for journeys to detox themselves from all hustle life they have been living till now.
13) Kodaikanal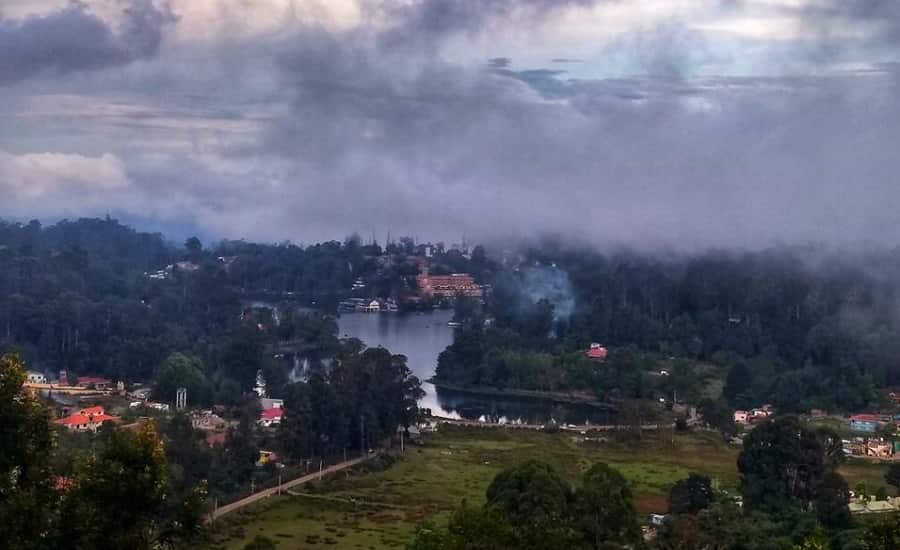 This hill station is situated at an altitude of 7000 feet on the Palani hills. It is often known as 'Princess of Hill Stations', has a perfect blend of culture and nature to offer its visitor. So, all those people looking for a romantic getaway then this place is for you, where you can see mist covering cliffs, cloud crowding the mountains, and beautiful lakes.
This town has popular tourist spots like Kodai Lake, Coaker's walk, Bryant Park, Bear Shola Falls, Silver Cascade, Pillar Rocks etc.
14) Tuticorin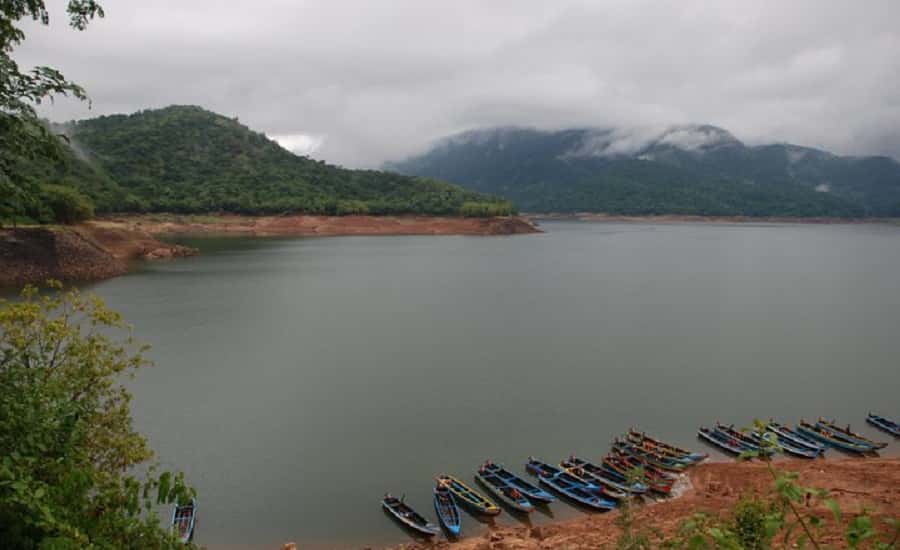 It is like a small India in one place itself that has everything from stunning beaches to beautiful temples, from a spectacular wildlife sanctuary to Dravidian style churches. This small town located 590 km south of Chennai, is also known as Pearl City because of its pearl fishing.
This place is like a whole country in one place in itself and is able to attract many travellers because of its beautiful beaches.
15) Kanyakumari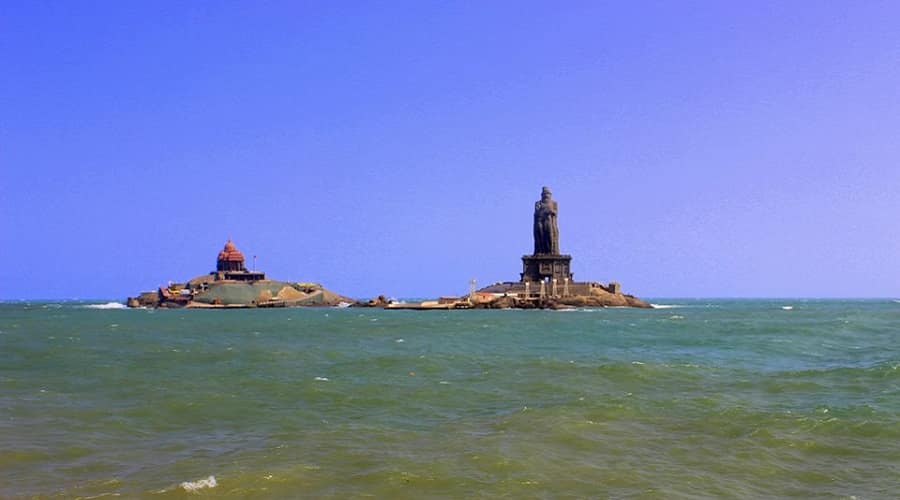 This place should be among the top 10 places to visit in Tamil Nadu, yet it falls down to number 15 since many other beautiful places came into light few years ago. This place has perfectly blended its culture into its art, architecture, and also in the texture of their scrumptious food.
But, the main attraction about this place is the journey to this place, which take you through an actual paradise where your eyes will never leave the beautiful scenery outside the vehicle. The place has some pretty stunning beaches to finally soak yourself in the mesmerising environment when one can.
16) Coimbatore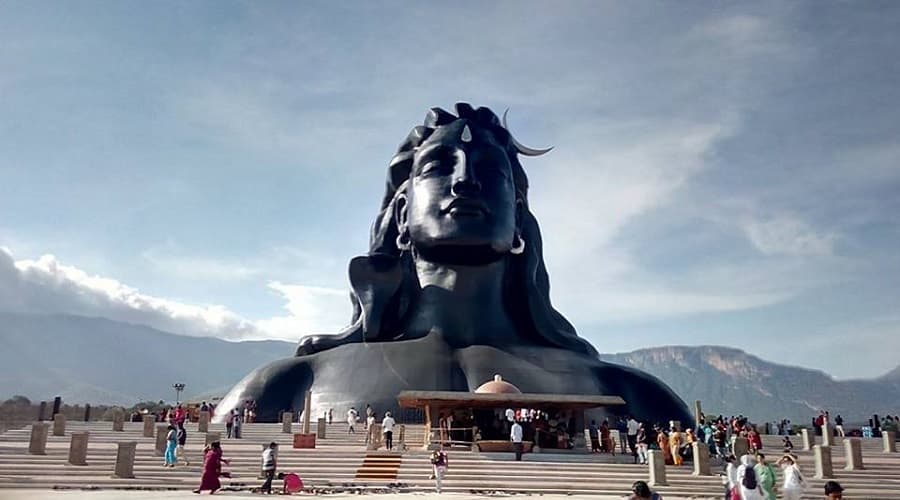 Coimbatore is a yet another place to live the modern city life in India but it has some less busy streets. The city is situated on the banks of river Noyyal, has some beautiful sightseeing places like old temples, churches, dams, and lakes to see.
One can visit places in Coimbatore as Vaidehi falls, Monkey Falls, Kovai Kutralam falls, Kodiveri Dam, Amaravathi dam, Ayyappan temple, Infant Jesus Church, Anubhavi Subramaniar Temple, and Dhyanalinga Yogic temple.
17) Chidambaram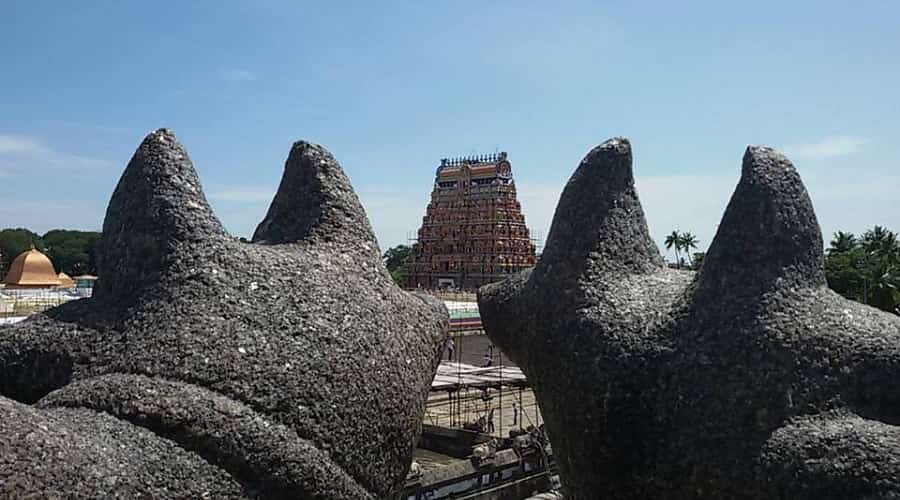 Chidambaram is a very quaint town in the eastern part of Tamil Nadu and only 250 km away from Chennai. This place holds a very traditional significance among the people of the south and has some amazing architectural beauty to offer. Lord Nataraja temple is one of the visited temples in this town and a must-see place for those who would want to walk some steps through history.
18) Velankanni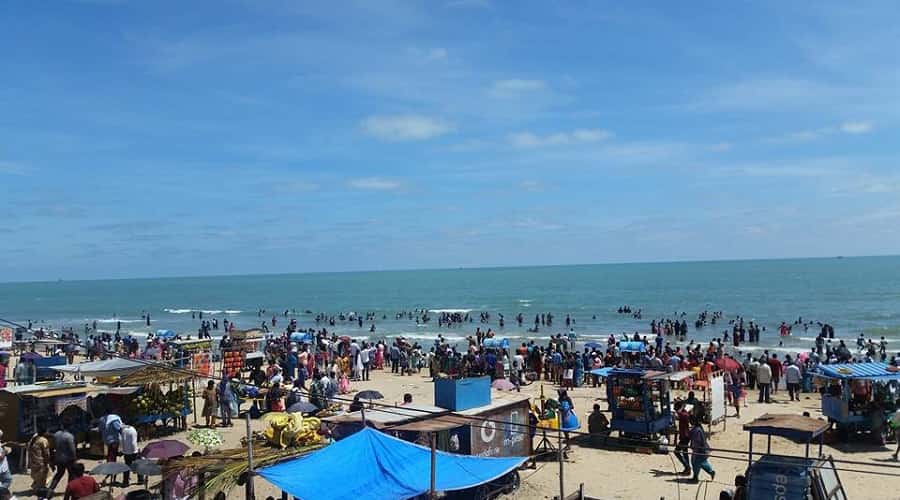 Velankanni is a very beautiful coastal town located in the Nagapattinam district of Tamil Nadu. This town is famous for its church which is dedicated to Mother Mary and it is often presumed that it was this place where Mother Mary helped people who were facing trouble. It is evident that this place receives thousands of traveller every day who come here to worship.
19) Yelagiri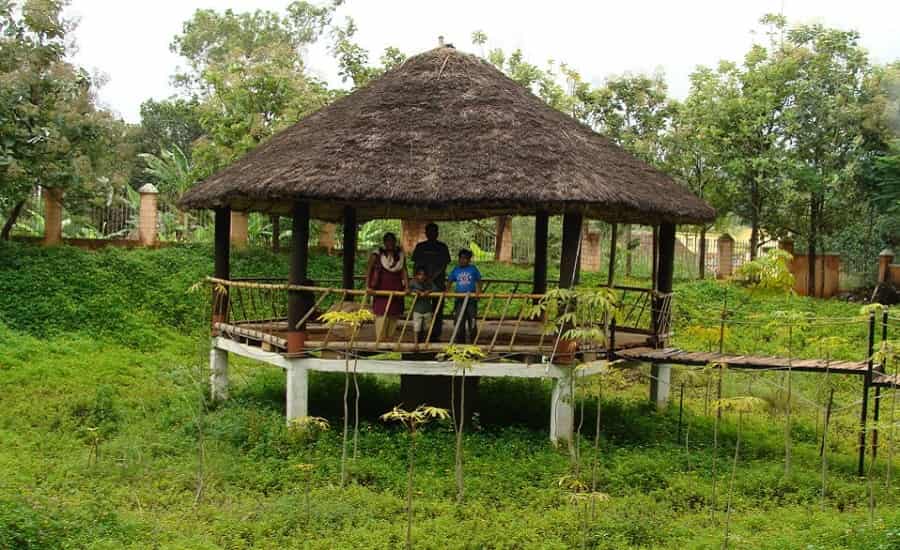 Yelagiri is a famous town for all those adventure seekers looking for places in India where one does trek along the high mountain. This place is also for those young and old romantics looking for a magical getaway. Here, one can go for a lazy walk along those green valleys, rose gardens and can also opt for an adventurous day by indulging in various sports activities available in this town.
20) Tranquebar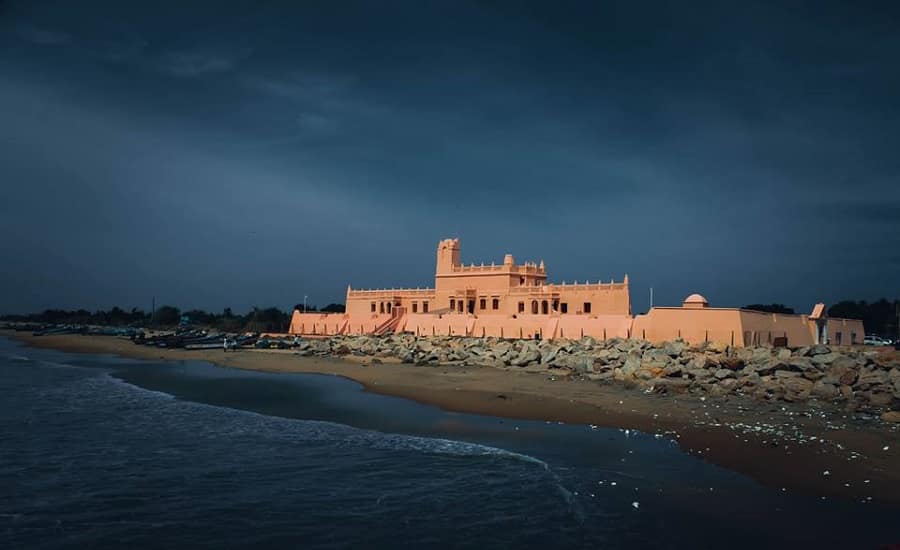 There is no hustle and bustle in this town, it only breathes a very lazy air throughout the day. The place incorporates various kind of lifestyles from around the world like German, French, and British colonies where one is supposed to be living its abroad dream since the place doesn't pose anyway nearer to the Indian style. Here, one can easily finally find solitude and seclusion.
With this list of 20 best places to visit in Tamil Nadu, one is bound to experience a very exciting as well as an adventurous journey while touring in the South. Every city in the south has its own worth and journey to offer, so it is evident that one may witness many different cultures at one place in the South.