Thailand truly is one of the gems in the crown of Southeast Asia. Rich in cultural significance and history, the past mixes with the present – and in some cases, the future – to create a destination that truly is unique. Cultural icons and symbols integrate seamlessly into the hustle and bustle of the thriving metropolises, of which there are many. Although Thailand is progressing well into the future, it's definitely hanging on to its past where its roots are firmly planted. If you are planning a trip to Thailand, here are ten places you should have on your travel itinerary.
Bangkok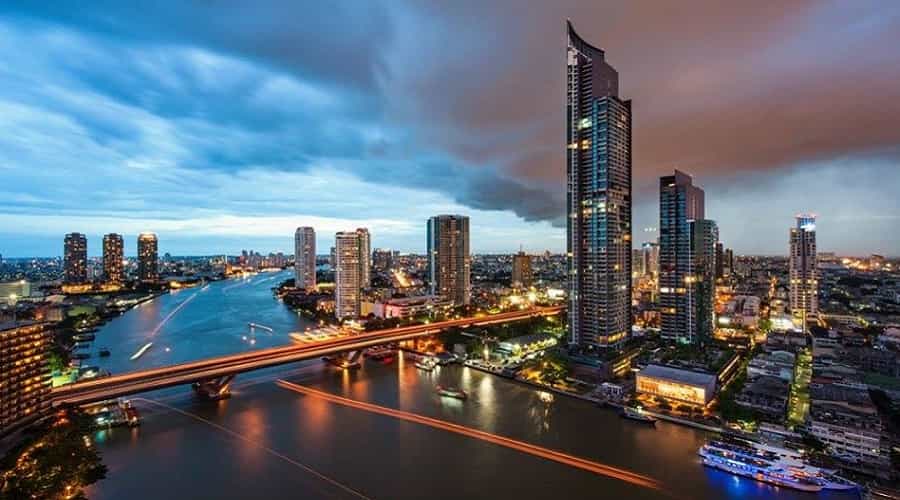 No trip to Thailand is complete without a trip to Bangkok. Although the city has gotten some notoriety lately, due to the prevalence of certain types of crimes being committed openly in the streets, it's still a great place to go to see some of Thailand's most famous attractions. The Grand Palace is one of those places. The palace was built in 1782 and served as the home to Thailand's kings for almost 200 years. No Thai royalty currently reside in the palace, but it is home to the Emerald Buddha – a cultural icon dating back to the 14th century.
The Floating Market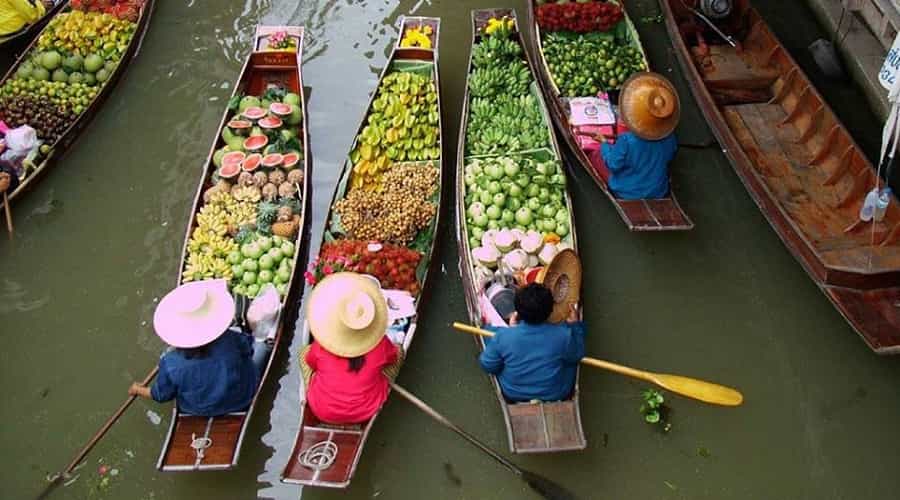 The Floating Market is a prime example of how old Thailand blends with new Thailand. All along the Damnoen Saduak Canal, vendors paddle long, narrow canoe-like boats filled with produce and other food items. This popular tourist attraction was made famous by being featured in a James Bond movie in the 1960s and is a fun shopping experience for tourists and locals alike because you have to flag the boat drivers down in order to make a purchase.
Elephant Conservation Center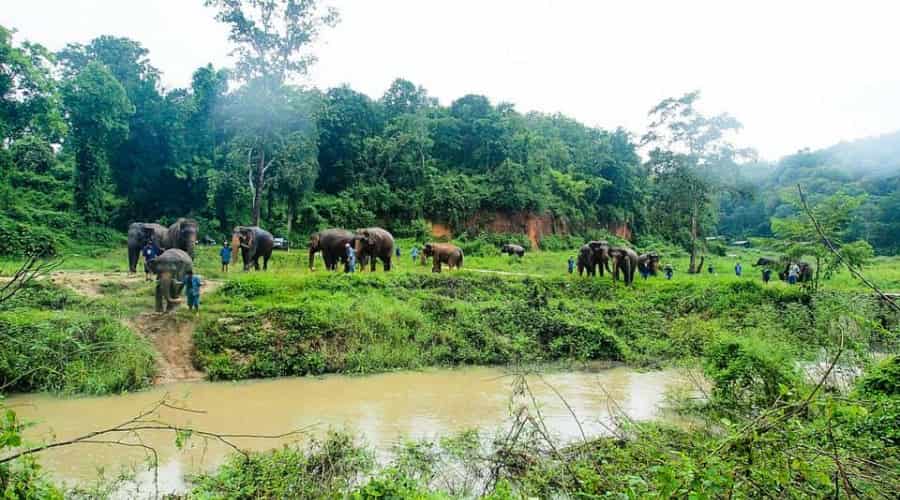 The Elephant Conservation Center in Lampang is just one of many facilities in Thailand dedication to the preservation and conservation of the Asian elephant. More than 50 elephants call the center home, including six of ten rare while elephants belonging to Thailand's king.
Sunflower Fields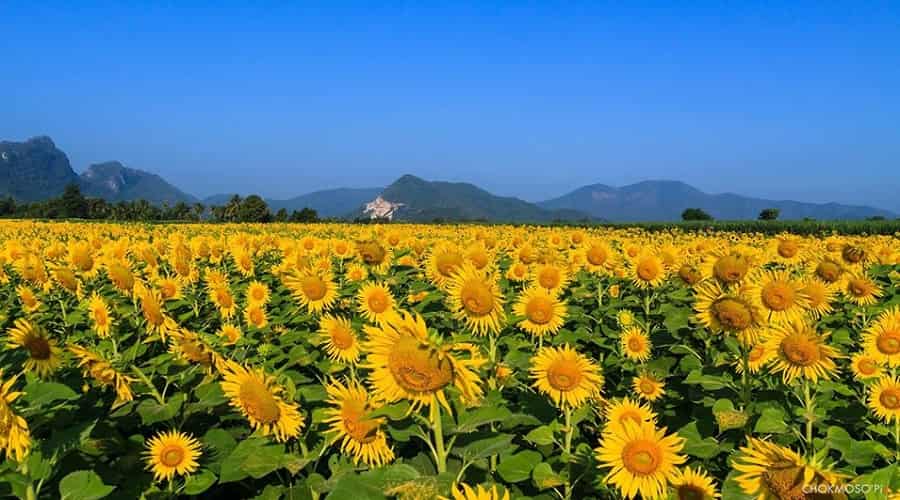 Thailand is famous for its sunflowers, which grow during the fall and winter months – contrary to much of the rest of the world's growing seasons. The prime time for viewing nature's beautiful display of sunflowers is November through January. One large (and famous) sunflower field is in the Phatthana Nikhom District, just outside Bangkok. Another one is located between Lop Buri and Saraburi.
Phuket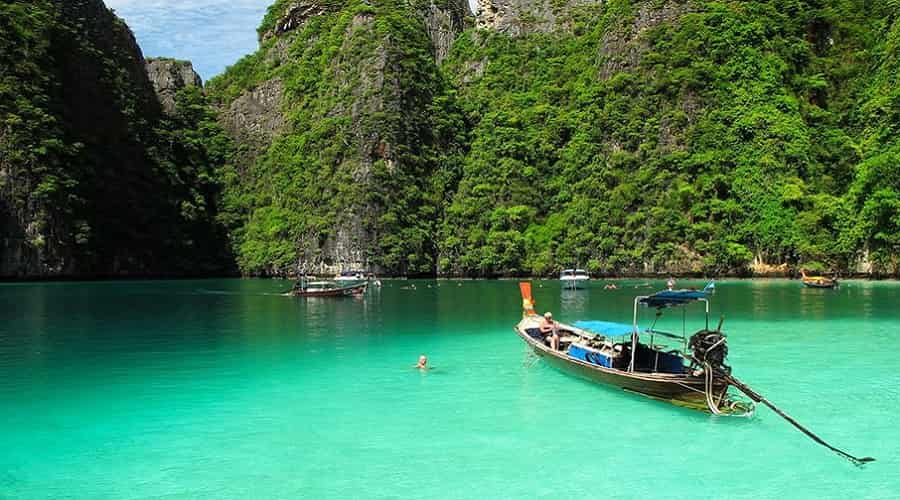 Phuket is sometimes referred to as a vacation spot all its own, due to the wide range of amenities and activities available there for tourists and locals alike. The five star beaches of Phuket are world-famous, as is its bustling nightlife community with discos and other entertainment venues. Just offshore from Phuket are some of the best scuba diving waters in all of Southeast Asia, which are very popular with scuba enthusiasts.
Phuket
Underwater World Pattaya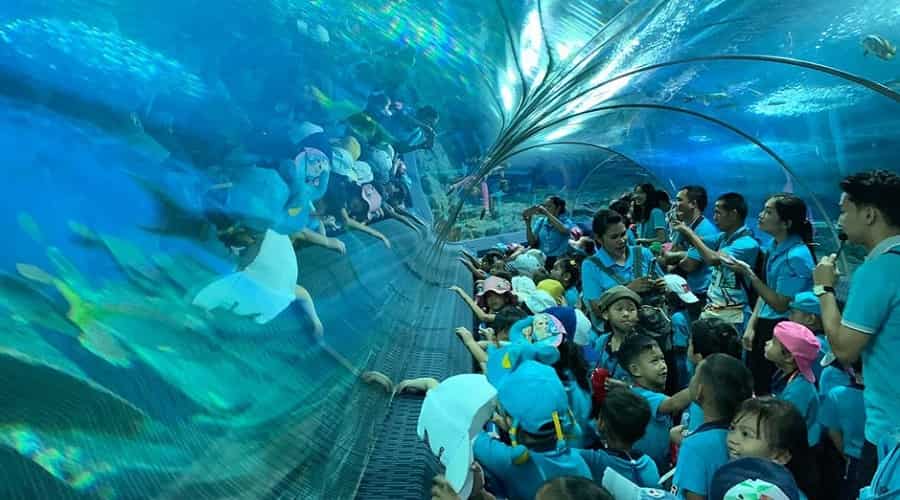 Underwater World Pattaya is one of Thailand's newest tourist attractions. It's a tunnel system aquarium measuring 100 meters in length and home to 4,000 marine animals spanning 200 species. Some of the rarest forms of marine life in the world are on display here, such as the shovel-nose ray – a hybrid species that comes from a shark and stingray.
Emerald Pool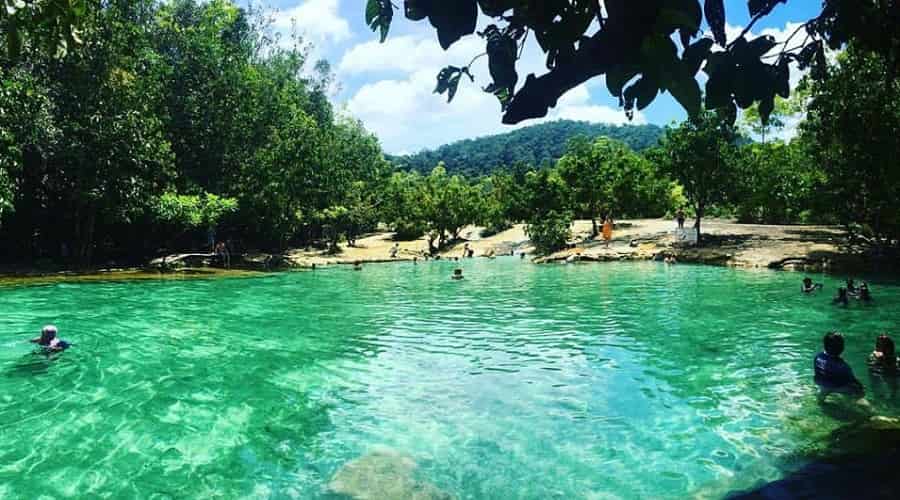 The Emerald Pool is a natural hot spring located in the forest of Khao Nor Juji. This area of forest is said to be Thailand's last tract of virgin timber. At certain times of the day – usually between dawn and early morning, the water in the spring takes on an emerald hue. The bathtub temperatures of the pool make it an ideal place for soaking up some relaxation in one of the most tranquil places in all of Thailand.
Children's Discovery Museum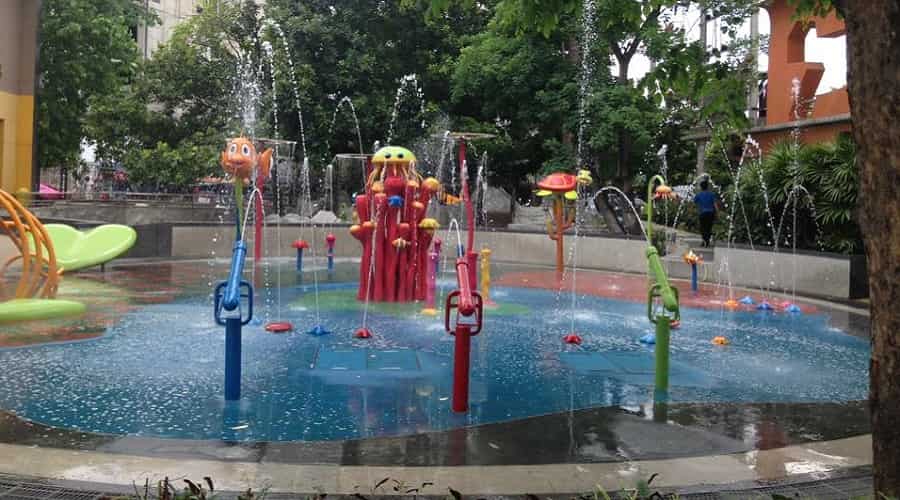 The Children's Discovery Museum in Bangkok is a great place to go for those who are traveling with children. The museum has more than 120 interactive exhibits in eight galleries for children of all ages. The museum is comprised of three building and one outdoor space, which feature a variety of educational presentations all the time.
Karen Tribe of Mae Hong Son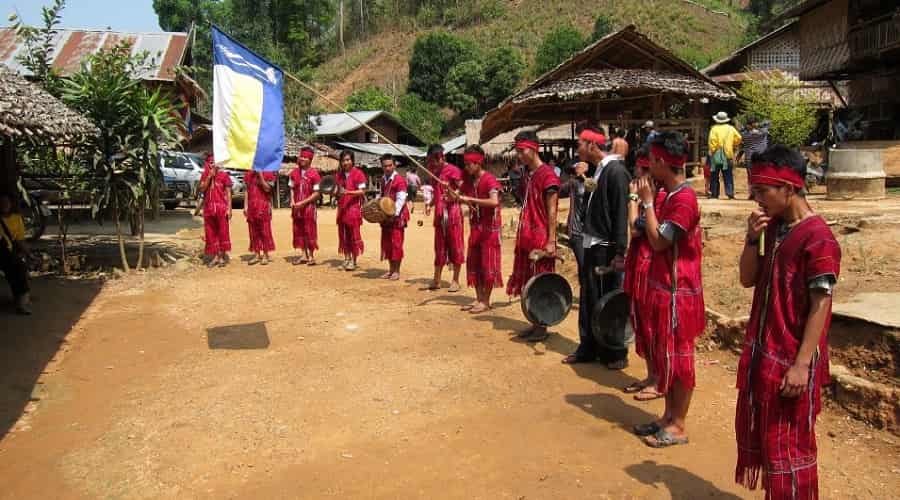 A trek into the north western provinces of Thailand is a must for true adventure seekers. This part of Thailand is on the Burmese border and offers cultural experiences not found in any other part of the country. Nestled among the mountains, hills and waterfalls of this beautiful community is the Karen Tribe. The tribe is famous for fitting golden bands onto the necks of female tribal members in order to stretch the neck as the body grows. A long neck is a symbol of beauty in this tribe, which sells handicrafts in local markets that dot the mountainous countryside.
Night Bazaar of Chiang Mai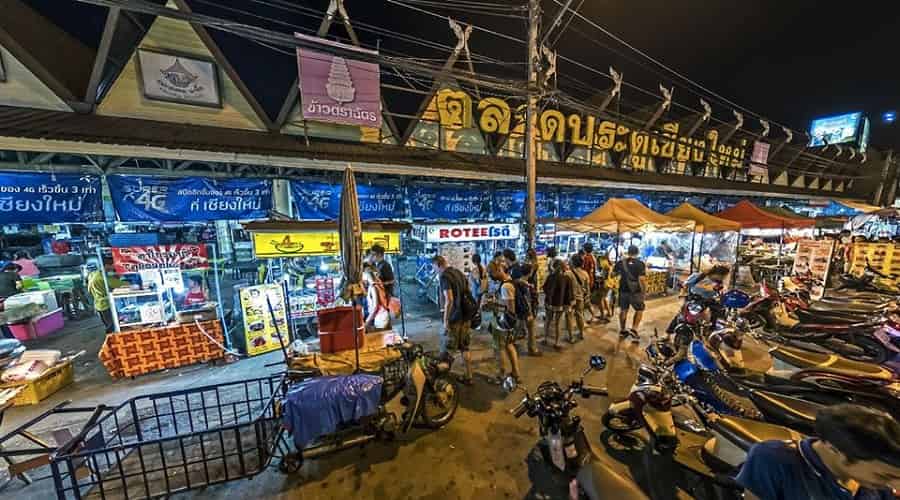 The Night Bazaar of Chiang Mai is a sprawling shopping district that has become one of the top tourist destinations in all of Thailand. The area, which spans several city blocks, is a mixture of regular stores, roofed concession areas and roadside vendors and stands. The wares being peddled here range from traditional Thai food and handicrafts to designer (real and impostor) clothing and handbags. The ability to haggle a good deal with merchants is just one of the reasons this bazaar remains popular among tourists.
Travel Tips:
Between the months of March and June, Thailand can be quite hot. Temperatures range from 90 degrees to more than 100 degrees during this "hot" season.
Tap water still is not considered safe in Thailand so make sure you have plenty of bottled water when you go.
It's Thai custom to remove your shoes before entering houses or temples.