Out of the numerous historic cities in the country, Bikaner is among the few that attracts numerous tourists every year. Because of its unusual flavor, Bikaner has been an important part of numerous itineraries, tour packages and luxury train trips. This dusty and vibrant town is a gem of Rajasthan and you ought to visit this place at least once in your lifetime.
Here are the top five reasons to why Bikaner would make a good vacation spot.
Unique Than Rest of Rajasthan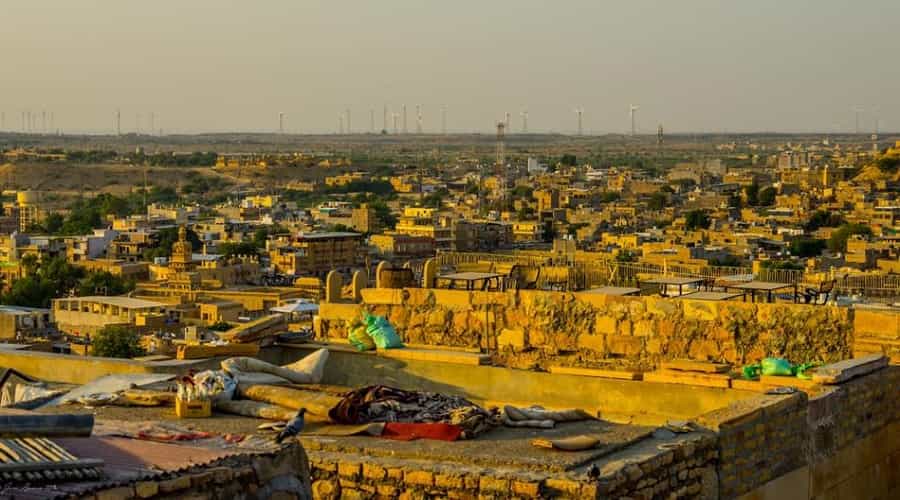 If you are looking for a unique style of vacation in the middle of your Rajasthan trip, turn around and visit this silent town. You can witness Bikaner as Rajasthan without hustle and crowd. You can enjoy every attraction in peace and within budget. You can find numerous attractions here and guides who can take you to cultural spots and make you enjoy the local life of Bikaner. Shopping is much easier in Bikaner as you would not be battling with crowd.
Street Food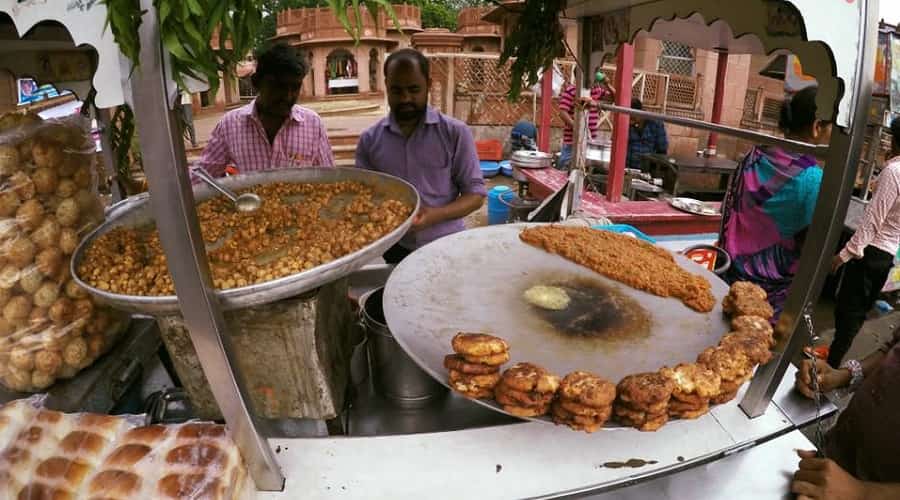 Yes, cuisine of Rajasthan is lip-smacking. When it comes to Bikaner, street food, savories and snacks are the prime attractions. Most of the desi snacks and delicacies have roots from Bikaner. Top items to taste are Ghewar, Kulfis, Rasgullas, Kachori, Camel Milk Tea, Bhujia and others. You can find many authentic shops near the market that are in business for several decades. If you are planning to pack some for taking back to home, learn about the shelf life from vendors. Delicacies made with camel milk have very short expiry date.
Royalty Guaranteed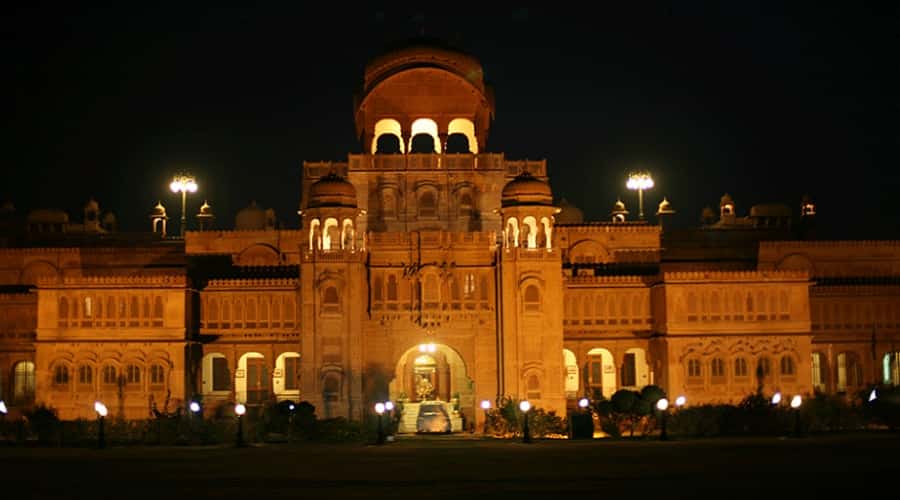 The iconic attraction of this city is Junagarh Fort. This fort is famous for architectural sightseeing, exploration and photography. You can enjoy wall paintings, glass works, stone inlays, lattice works, display of weapons, relics, ornamental elements and others. Do you know that the museum holds a spoon that was specially designed to make sure that the soup would not spill on king's moustache? You ought to visit Laxmi Niwas Palace for accommodation or for dining. There are numerous other attractions in this city, which reflect the royalty of the land.
The Pilgrimage Factor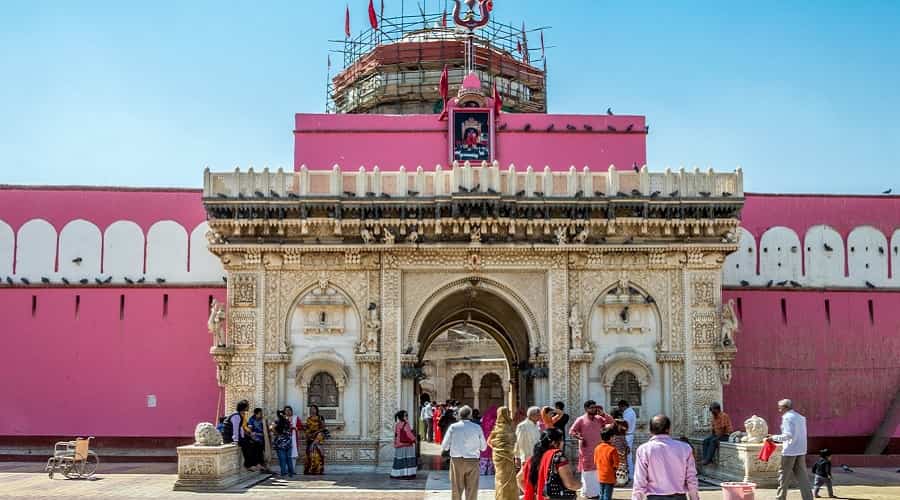 There are numerous historic temples located in and out of the city. The unique one is Karni Mata temple, which is a little away from the city. This temple holds 20,000 rats and is prayed to by the devotees. Other important temples to visit here are the Shivbari temple, Laxminath temple and Sandeshwar temple. Apart from Hinduism, Bikaner is also an important spot for Jain pilgrimage. You can find 15th century Bhandasar temple in Bikaner.
Always Camel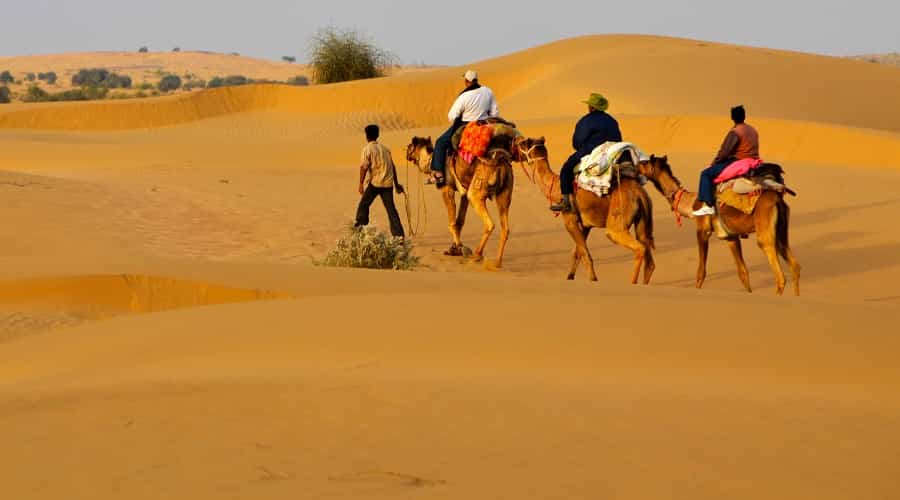 Next to Pushkar, Bikaner stands as an important destination for camels. You can find a camel research institute here. You can find many articles made with camel leather in this city. You can find many service providers offering camel safari. If you are visiting in January, you ought to be a part of the camel festival to enjoy beauty contest for camels, camel race, dances, music and others.
How to Reach Bikaner
Are you interested in getting to Bikaner? The city is easily accessible from any part of Rajasthan through various modes of transportations. People also fly to Jaipur, Delhi or Mumbai and take road or rail transportation to reach Bikaner. Bikaner hold a busy railway station that connects it with numerous other cities in the country.
Are you looking for a luxury trip to Bikaner? Maharajas' Express provides itineraries that cover Bikaner and other important parts of Rajasthan. Thus, you can easily enjoy a luxury trip to all destinations without missing the vibrant colors of Bikaner. Not all itineraries of Maharajas' Express cover Bikaner. Read the Maharaja Express Journeys in detail and choose the one that suits you.