Kuta beach is situated very close to the main airport in Bali, Denpasar. It is by far the most commercialized beach on the island with large hotel chains and big resorts lining the streets. Every year to Bali to relax on its amazing white sandy beach with rippling surf.
Kuta has become a young surfer's paradise and in high season it's difficult to find a spot in the sea that is not full of surfers or locals giving tourists their first surf lesson. Although not the best surf I have seen by a long way, it certainly is enough to give the tourists something to do other than lie on the beach. The beach itself is lovely, fine but hot sand that has in recent times been cleaned up by the local authorities.  One thing that can be annoying is the constant touts that peddle their wares when you are trying to relax with a few rays of sun. The local economy of Bali has certainly tried to tap into the resources they have at hand and have made Kuta the destination of choice for sun worshippers and surfing enthusiasts.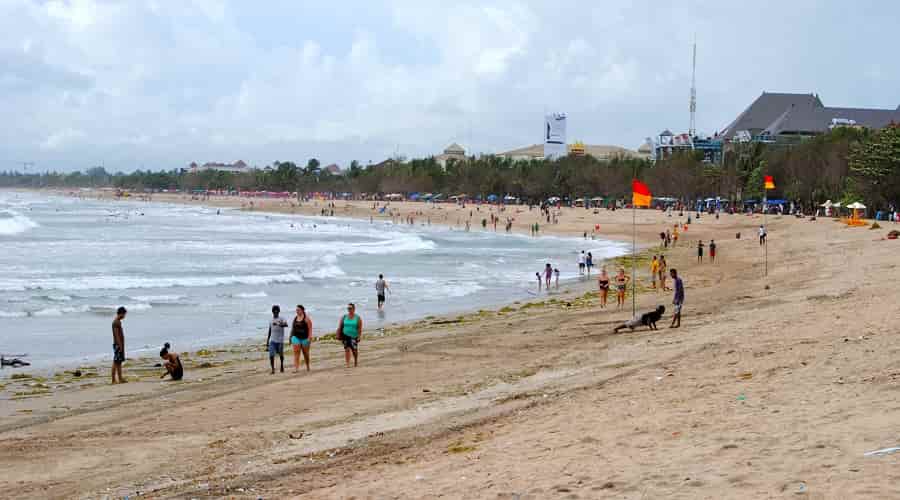 There is more to Kuta though than just the beach and surf. There are some great restaurants and a vibrant nightlife scene as well as a good shopping area that makes Kuta a one-stop destination for the relaxing traveler that also likes to participate in more adventurous activities.  The main beach road is where you will find a lot of the big resorts such as Hard Rock and the Sheraton, some of the side streets off beach road are also home to large hotels and resorts. A road that runs parallel to this is called Jalan Legian; this is the main nightlife area. This is lined with Bars and Restaurants that really come alive after dark. This is also the infamous scene of the Bali Bombings of 2002 that killed 202 people. Luckily, the resort has recovered from this tragic event and is as popular as ever.
During my time in Kuta I went to a number of restaurants but I want to highlight two for you as a must visit.
The Balcony Restaurant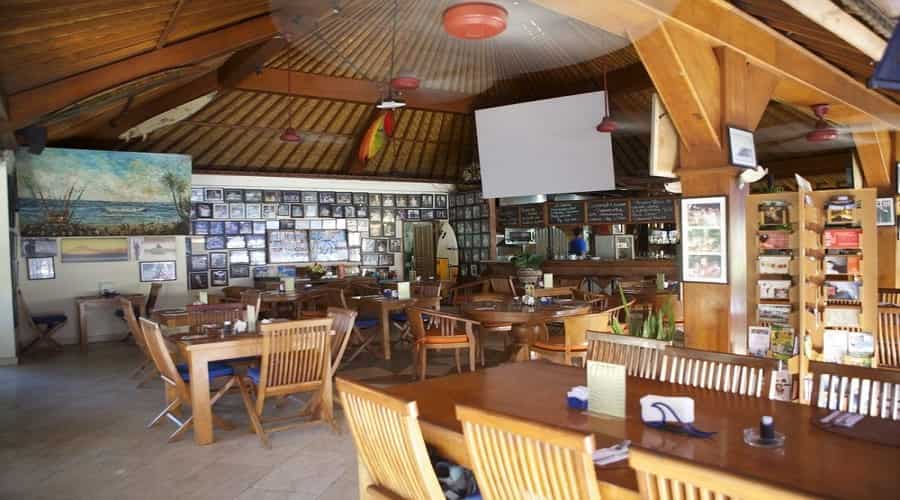 This is located on Jalan Bene Sari, a small side street that links beach road with Jalan Legian. It is, as the name suggests a restaurant on the first floor you must climb some stairs to get to and you can look over the street below. They have entertainment in there on most nights and a range of good quality food from breakfasts to evening meals. It's open from 7am for the early risers and I would highly recommend trying one of their exquisite breakfasts. I ate banana pancakes there a few mornings and they are simply divine. Wash it down with a strong Bali coffee and you really are set up for the day ahead. They offer a range of breakfasts to suit all tastes, traditional Indonesian, American, British, and Australian, whatever you feel like in the morning.
If you are too late for breakfast then go there for lunch and try their amazing tuna melt burger. This really is a mouth watering slab of tuna and will fill you up for the rest of the day and give you plenty of energy if you are spending an afternoon on the surf.
At dinner you simply have to check out the grill. Skewers of meat and vegetables as well as fish. If you are looking for a more local experience then they have plenty of Indonesian favourites such as beef rendang which I have always enjoyed.
The Pad Australian Bar and Grill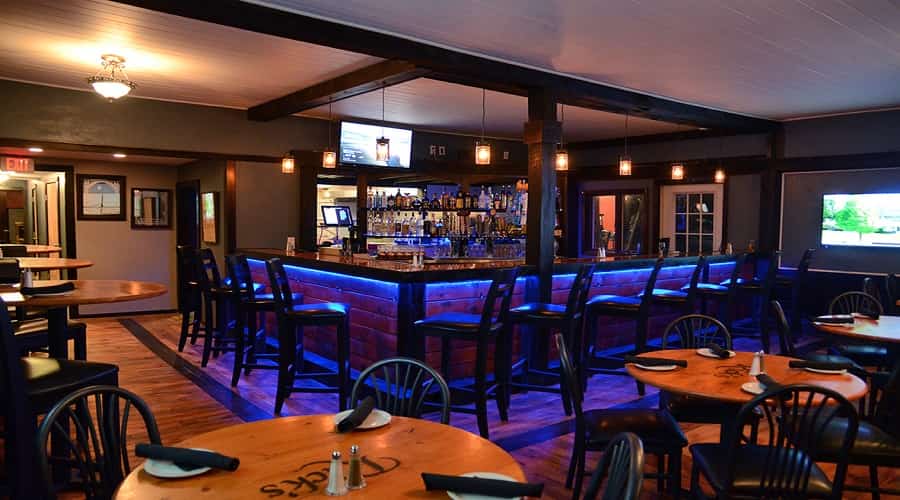 Now this really is a great place if you are a western tourist or expat living in Bali. It's quite a large place with a huge screen and several mini screens around the place. All the sports you can wish for are shown. As it's run by Australians and is geared towards the Australian tourist you will get all the AFL games live as well as the NRL but it also shows Formula 1, English Premier League, Racing, Rugby Union and Cricket. If they have it, they will show it.
The food is amazing western food, big plates and cooked while you wait. It is always served piping hot and you can see they use good quality meats and vegetables. Furthermore, they serve some of the coldest beers, not just local beers but also a great range of imported beers as well. There is live entertainment there when there isn't a large sporting event, so a real great atmosphere develops before you head down the road to some of the noisier places around.
Suggested Tour