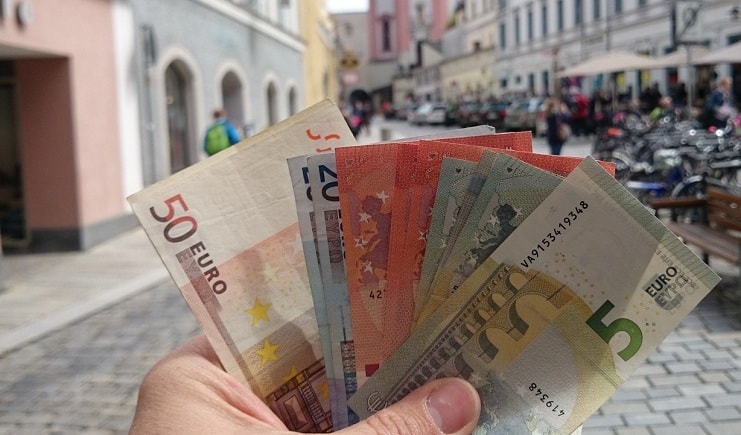 Everyone wants to go for an overseas travel trip once in a lifetime, so you basically work hard and save money to plan an entire trip, calculating the airfare, accommodation and other travel expenditure. But soon you realize that there are choices to make.
Spending one airfare and accommodation can cost you a lot of money unless you have got it all planned in your head. Here are a few tricks which I used when I travelled to Europe and you can use them as well. Corporate Express Travel brings you ten most impressive tips for saving money while traveling to Europe.
1. Rent an Apartment
Hotels are expensive as compared to apartments, so try not to stay in a hotel. The cost for the accommodation will increase if you are staying in a hotel, In fact, try staying in an apartment if you are traveling with friends or family and if you are traveling solo then book yourself a hostel.
2. Making Your Bookings Earlier
Many people now prefer to rent apartments rather than booking hotels so it's suggested that before good apartments all get booked, you rent an apartment for yourself as early as possible. In fee countries the prices go down as the traveling dates come nearer, in Europe price rise quickly as the revealing dates come closer.
3. Deal Directly
Once you have booked your apartment pay directly to the owner, this will save you money as you don't have to pay any commission to the middle person. For Europe try paying through airbnb.com. One warning for you, if you pay for some place and the owner tells you that the place is already booked but he has got another alternative for you then ask him to show you the inside out pictures of that location because at times you get a good location but a crappy looking apartment.
4. Stay For A Week
If you are going for a few days say four or five days, then try staying for the whole weekend as you can save money through this. Plus you will get enough time to explore the city and make a day trip to some amazing out of town farms and wineries.
5. Be Flexible With Your Traveling Dates
When you are searching for accommodation online, look for cheap deals, according to travel dates and then plan your traveling dates accordingly. If accommodations are booked on a Friday to Friday basis, then it will be a good idea to book your accommodation for Friday rather than Saturday.
6. Avoid Traveling On Saturday
Saturdays are the most expensive days of traveling, its best that you travel any day apart from Saturday. Many people travel on Saturdays which makes it one of the busiest days of traveling.
07. Eating Out, Go For Lunch Rather Than Dinner
If you want to eat out, remember that restaurants charge more for dinner time. It's suggested that you should eat out during lunchtimes as the service is quicker and the meals are comparatively cheaper than dinner time.