An Incredibly Diverse a World under Water
During my recent trip to Singapore, I happened to visit a number of tourist's spots including Sentosa, a nearby Island. Though each spot there has its own importance and attraction yet 'Underwater World' at Sentosa impressed me most. Since this visit was a part of the total package, time constraints notwithstanding, there were enough opportunities for understanding and entertainment. Guided tour created background to comprehend and maximize out of this visit.
I have seen a number of aquariums depicting underwater life at a small scale in different cities but the enormity, diversity and grandeur of underwater creatures in this oceanarium were overwhelming. I thought of sharing this experience with fellow lens-masters.
Starting the Journey to Underwater World
Visit to this Oceanarium is an educative experience where one gets an opportunity to have a glimpse of nearly 2500 marine creatures pertaining to 250 species. There is an 83-meter long acrylic tunnel which one covers by a slow-moving traveller and experiences the nearest possible views of these creatures, some as near as at a touching distance from one's body or passing overhead. It eliminates the need for diving deep to the sea to have a glimpse of these unique animals. Also, traveller saves lot of walking and helps devoting more time to observe the fish and enjoy their movements and shapes.
Even before actually entering the building of this unique world, one starts getting the feel of it from the ambiance it presents outside the entrance. Many marine organisms swim in the pools as if they are welcoming you as you touch and feel them. Asia's largest oceanarium has a lot of thrill to offer while watching tropical fish and other marine life.
Jellyfish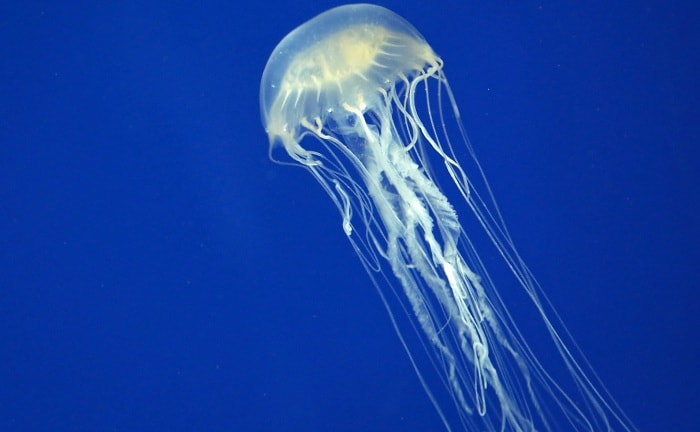 A Jellyfish really looks magical. Lacking any specialized system in their bodies like respiratory, digestive or central nervous system, these fishes go on changing shapes. At Underwater World, not only their appearances change but they are seen changing their colours also due to changing coloured lights reflected through the media in their containers. Tourists remain glued and spend quite some time to witness the magical movements of Jellyfish.
Clown Fish and Corals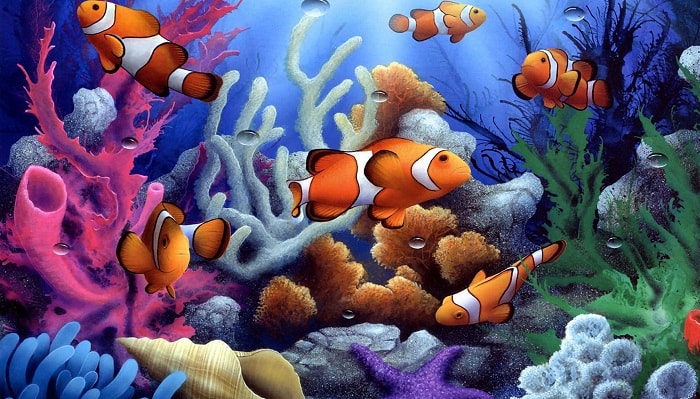 Tiny blackish Clown fishes with white patches attract the tourist not only because of their appearance but also for their mutuality in relationship with sea anemones. Sea anemones' preference to attach themselves to the coral reefs makes it a unique combination with mutual benefits for these natives of Indian and Pacific Ocean.
Coconut Crabs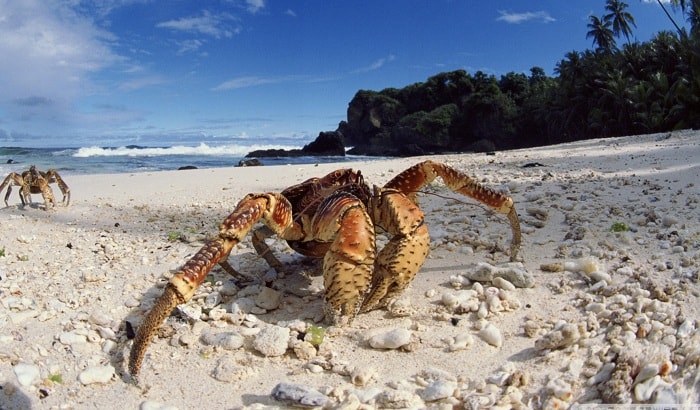 Coconut Crabs are known to have capability of climbing a tree and bring down a coconut. Not only that, these crabs are able to open up a coconut collectively and enjoy eating. They are also known as robbers by virtue of their getting attracted to new objects and stealthily takng them away. Coconut crab is considered to be a delicacy but its pinch is painful. In view of its being vulnerable species there are preservation efforts in some parts of the world.
More varieties of Crabs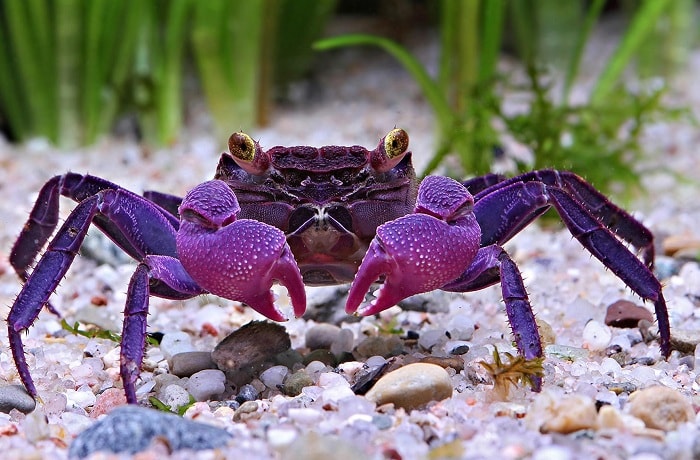 Apart from coconut crab there are other crabs like Rainbow crab (a great fighter), Vinegar crab (hole maker), Decorator crab (camouflager), Spider crab (Japanese giant) and Box crab. It is interesting to see the colourful varieties of sea creatures which otherwise are dreaded by human beings because of their pinching characteristic.
Nurse Sharks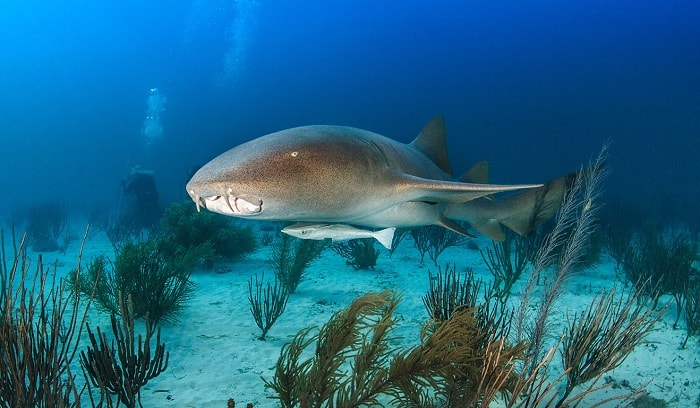 Watching a shark so closely is always a thrilling experience. Nurse sharks are normally inactive during the day but behave as a nocturnal animals. They have relatively small mouth and their prays are not of large size. Since nurse sharks tend to acquire large sizes, they are not much popular as home aquarium animals and it is a pleasure to see them in this Oceanarium.
Small fish Galore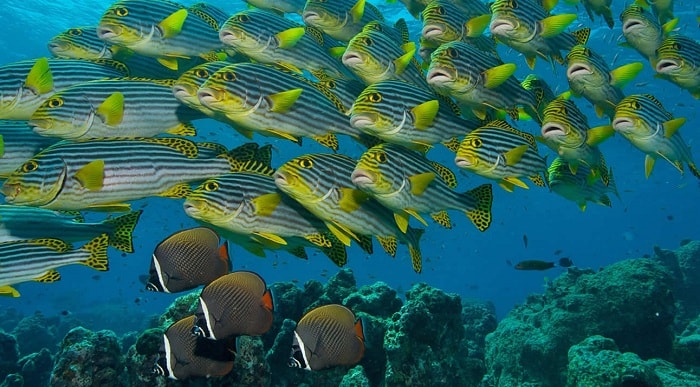 It looks like a different world, so colourful and full of living creatures. It is difficult to imagine it sitting above ground and it is overwhelming to see from close quarters. There seems to be an attempt to make it to look as real as possible.
Sea Horses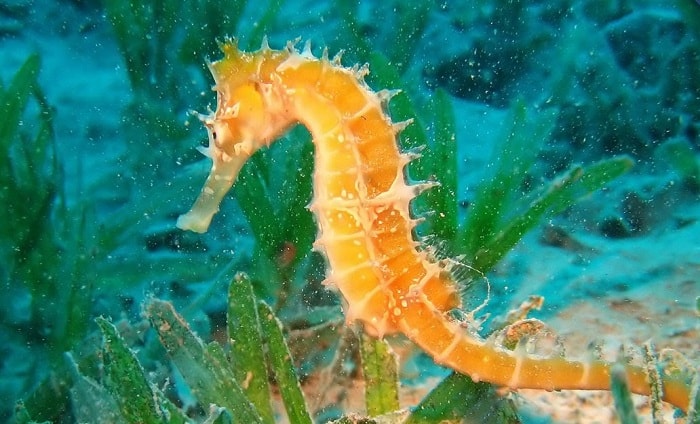 Seahorses are normally small-sized, inept swimmers and, in fact, the slowest moving fish. They swim upright and can easily be identified by the peculiar well-defined necks. In the absence of scales, each species is recognized by the number of rings in their bodies, They are unique as the male bear the unborn young. Not very common in home aquaria, Underwater World provides an unique opportunity to watch them from closely.
Turtles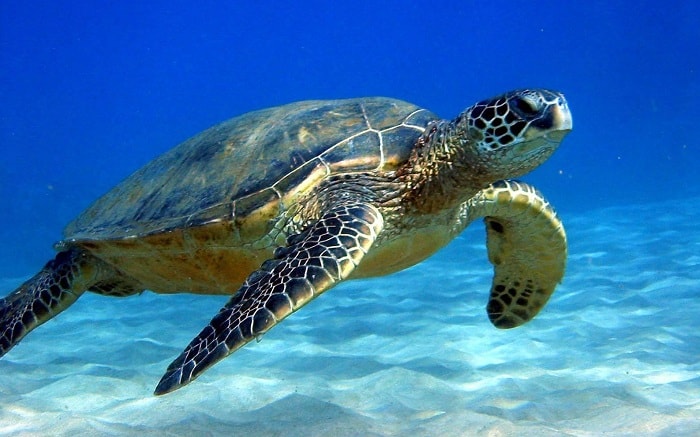 There is a separate pool for turtles. A wide variety including endangered species are available in this Pool. Not only there is an opportunity to enjoy the dives of turtle but one can have the pleasure of feeding them also at specified timings. In fact one is so near to these marine animals that a feeling of reaching the underworld is experienced.
Seal and Dolphin Show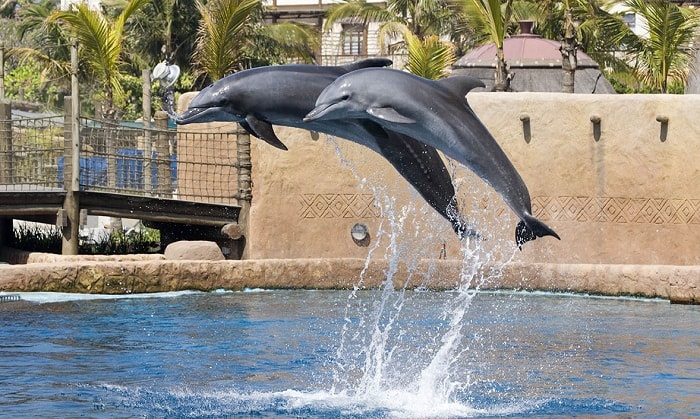 Dolphins are known to be intelligent and friendly with human beings. It is because of this attitude that the humans have played with them and taught them many tricks. Dolphin and Fur Seal Lagoon next to Underwater World has many shows during the day to highlight the friendly behavior of these beautiful marine creatures.
An open-air theater around the crystal clear water where dolphins and fur seals perform is normally full to its capacity to witness their tricks. There is interaction also with fur seals while they carry out these tricks. Precision in the tasks performed by the dolphins and fur seals and their capacity to follow the human commands stun the visitors.
Dolphin Lagoon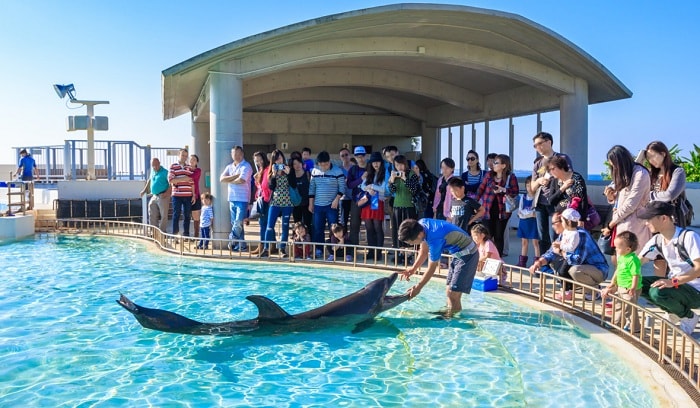 The Indo-Pacific Humpbacked Dolphins at the Underwater World are capable of learning various actions like balancing a basketball and waiving their fins. 'Swim with the Dolphin Programme' affords an opportunity to the tourists to interact with dolphins under supervision. Since they are carnivores, a quick drop of fish serves as a reward for every action they do and dolphins plunge back to the water.
Foot Reflexology
My regrets that I missed foot pedicure here because of paucity of time. Turkish spa fishes do it for you as you put your feet in a warm pool. Your feet are cleaned of dead skin and you enjoy their smoothness. It is like relaxation therapy.