Indian landscape is well celebrated all over the world not only for its diverse religions, heritage and traditions but also for its variety of landscapes. From deserts and mangroves to hill stations and islands, there is so much to explore for a curious traveller in this oasis. If you are the kind of person who is always looking for a snow filled fairyland then don't worry, India will not be a disappointment. Here are some known and lesser known snowfall destinations in India for a holiday vacation packed with fun, peace, joy and a lifetime's worth of memories.
Gulmarg, Jammu and Kashmir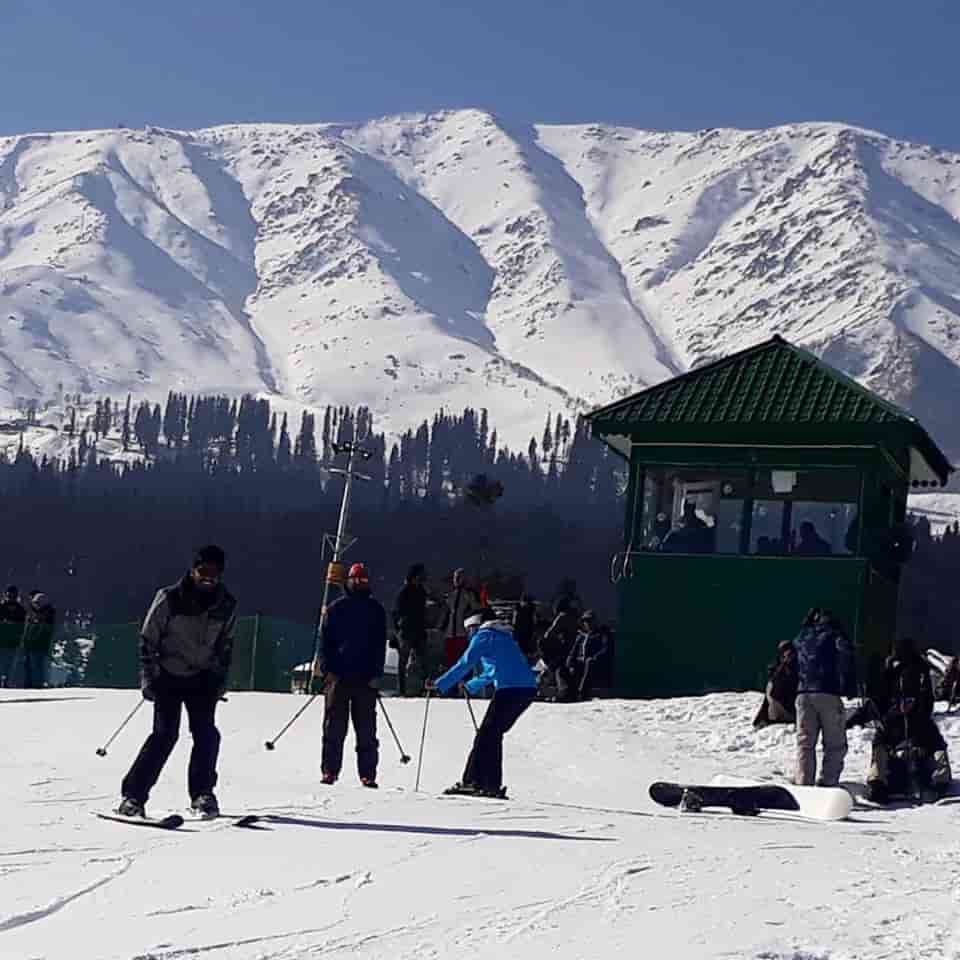 Gulmarg has often been compared to paradise and very rightly so. The entire valley turns into a surreal fairy tale wonderland once it gets covered in snow. This place occupies the top place in this list because of its impeccable beauty, verdant surroundings and a feeling of fulfilment once you treat your eyes with its amazing views. Khyber valley resort is among one of the best located hotels that offers not only a relaxing environment but the lush tree cover and the snow bound peaks makes every day here worth it. One can choose to also choose to go skiing, snowboarding and take gondola rides as well.
Shimla, Himachal Pradesh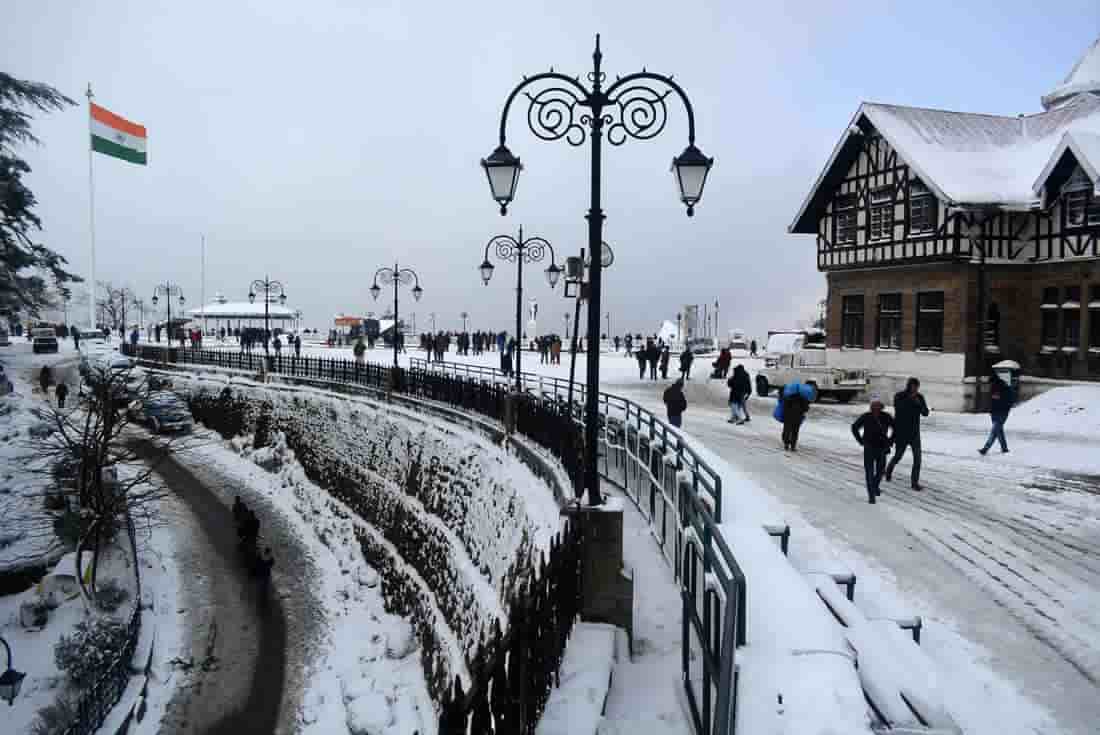 Shimla is not an unknown name when it comes to exploring places with snow. This hub of tourism in Shimla although dials down during the winter months, but if you wish to have some fun in snow and see the other face of this iconic tourist destination then this is the place to be. Situated in very close proximity to Delhi and Chandigarh and often regarded as one of the most sought after weekend getaways, Shimla will definitely live up to its expectations. From walking on the snow covered roads or witnessing the snowfall and beautifying everything it touches Shimla is definitely the place to be for snow.
Manali, Himachal Pradesh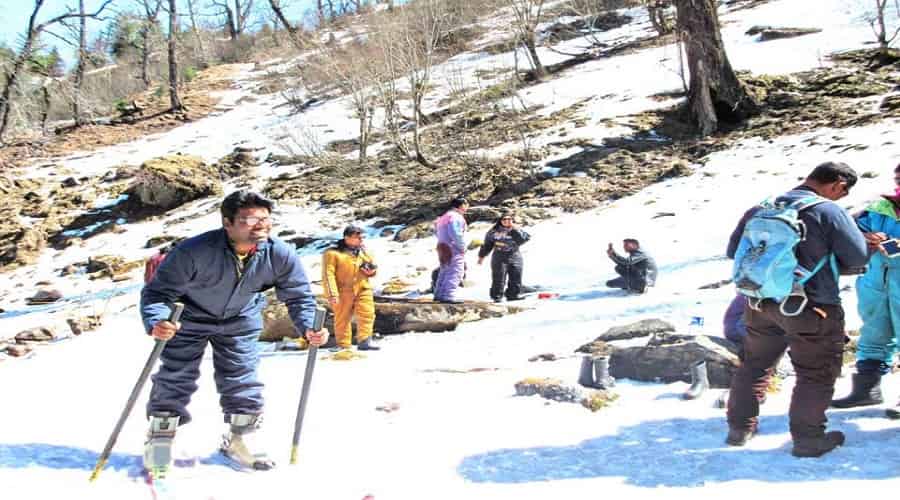 Summer is the time when people from not only in India but also from various corners of the world visit Manali for its hippie culture, temples and be a part of the lush greenery. People go to Manali with an aim of taking an off from the daily routine life and rejuvenate their mind, body and soul from within. However, the scenario is completely different when everything gets blanketed under the sparkling white snow. It is a real paradise for people who love sports like skiing, mountaineering and ice skating. This will truly be one of a kind thing to do in India.
Auli, Uttarakhand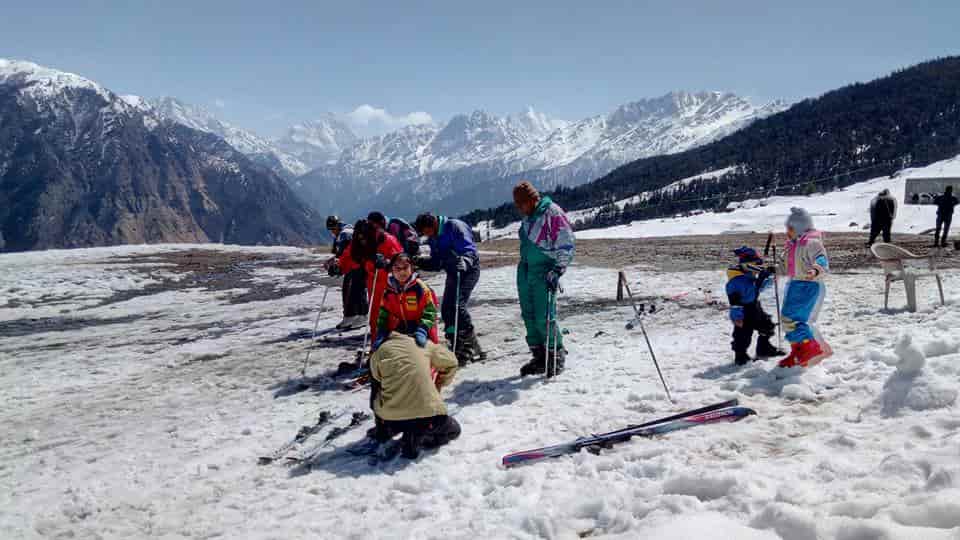 When it is snowfall in India, then the name of Auli always comes up. Perched at a picturesque height and surrounded by snow bound peaks, Auli is truly a breath taking destination for one to experience the glories of snow. All your snowfall wishes will come true if you happen to plan a trip here which can easily be done due to its ease of access via a scenic ropeway ride. The lush green Bugyals or meadows here are covered entirely in snow which is also used for various adventure sports activities like skiing, snowboarding etc. go there for some fun in snow and also to just relax away from the bustle of the city life.
Tosh, Himachal Pradesh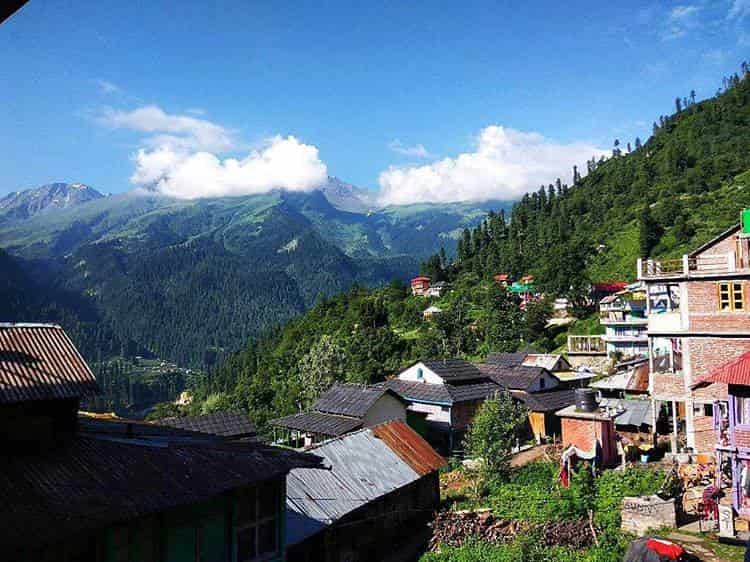 Situated at a very close distance from one of the most popular hippie destinations in India, Kasol, Tosh is a quaint and a very humble little village consisting of a limited number of settlements and quirky cafes. Coming here via the road journey is preferred since the roads are very well made and maintained. During the winter season every inch of land and tree tops gets laden in snow and creates a very relaxing vibe, perfect for spending your winter vacation days. Although a lesser known destination it deserves a mention since the views from here are nothing but stunning and simply awe inspiring due to its location.
Kaza, Himachal Pradesh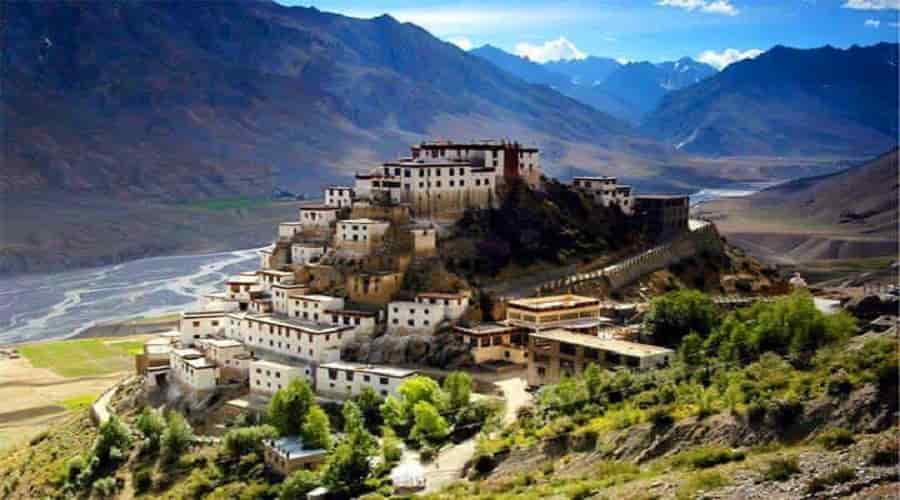 The desert and expansive landscape of Kaza in Spiti seems something straight out of a high fantasy fairy-tale novel. Everything gets completely enveloped in snow as winter approaches. The brown, impressive landscape bordered with rocky mountain peaks, is surely a treat for the eyes during the winter season when everything is just white. This place is accessible through the Shimla route only as the Manali route gets shut down and most of the sightseeing places are also blocked off due to the presence of snow. One could go here through their bikes, high ground clearance cabs and buses which ply irregularly around this time. This will surely be one of those rare life changing experiences.
Patnitop, Jammu and Kashmir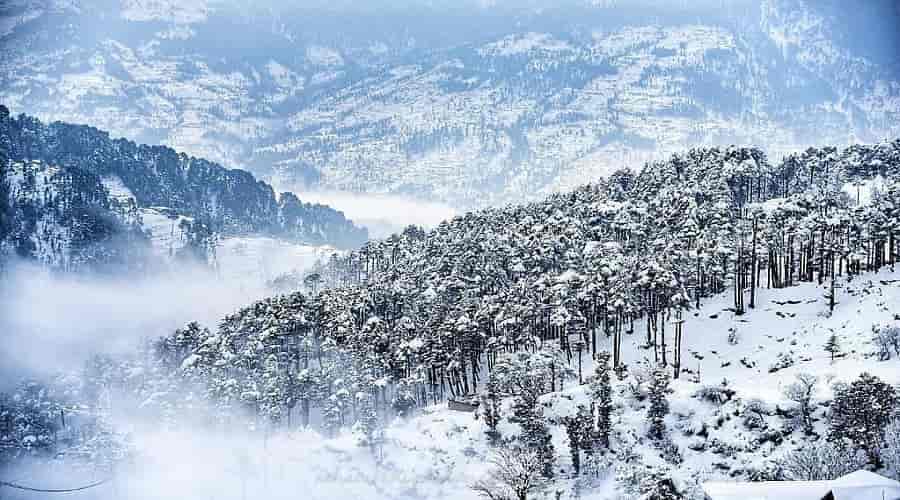 This has to be one of the most popular places for witnessing an exhilarating snowfall in Jammu and Kashmir. This beautiful place is situated in the district of Udhampur and makes for a very memorable holiday on the hills with your family, friends and loved ones. Nestled amidst the beauty of the Shivalik hills and famous for its enchanting and mystical beauty formed due to its forests of pine and deodar and is also lined by the charming river Chenab, which encapsulates the senses from the moment you step in. the snowy fields and meadows here are utilized for skiing and paragliding purposes as well adding thrill to your holiday, which will probably make you keep coming back for more.
Katao, Sikkim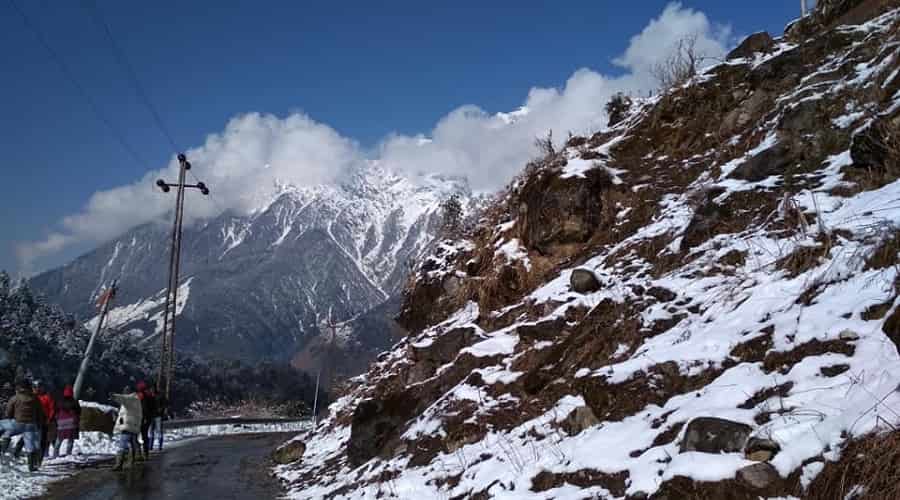 Many of you may not have even heard of this hidden, offbeat paradise of India. As the name suggests this place is located on the beautiful hill top of Sikkim and is the best place for one to explore the untouched natural and alluring beauty which is present in abundance here. Often referred to as the Switzerland of Sikkim, every inch of this rugged and colourful landscape gets covered in snow for a more delightful winter experience. Adorned on top of the Donkila hill on an elevation of around 13,500 feet above sea level, Katao is should definitely be visited at least once in a lifetime. This place is all about Himalayas and snow views on all sides.
Tawang, Arunachal Pradesh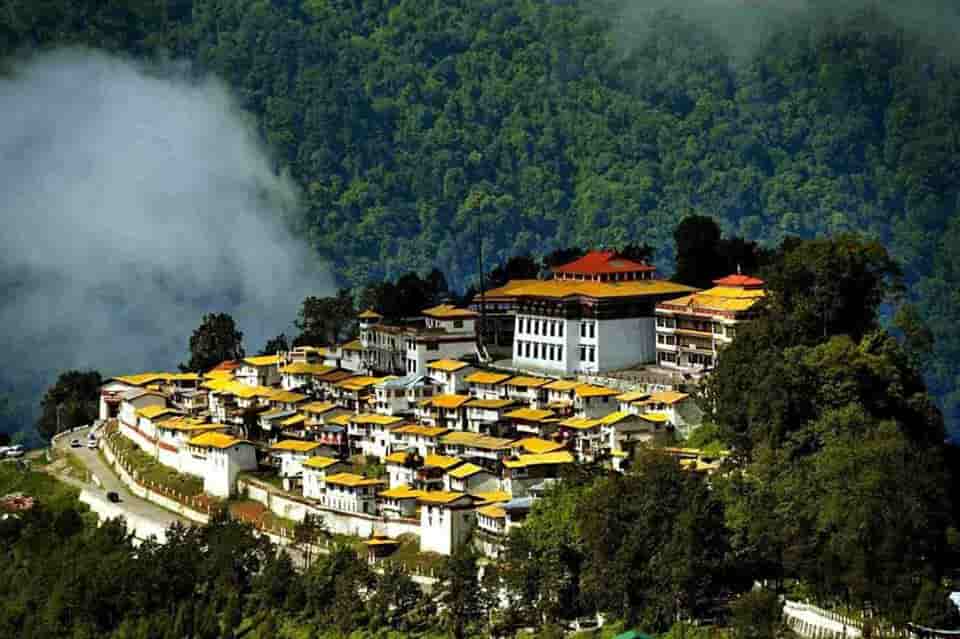 Tawang is one of the most well-known hill stations in India and being home to the largest and the biggest monastery in India it attracts every type of traveller ranging from spiritual seekers to adventurers. During winter time everything in Tawang gets blanketed and enveloped in immense snowfall. This is the perfect opportunity for you to experience the amazing snow and recharge yourself. November to as late as the month of May this place remains covered in snow which gives this place a unique feature of its own. No matter which time of the year you visit be it with or without snow you will have a guaranteed memorable time.
Dhanaulti, Uttarakhand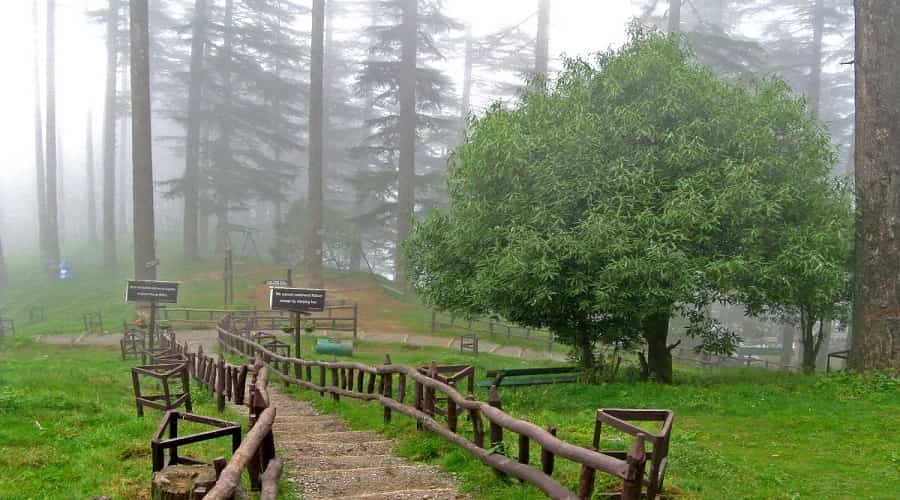 Dhanaulti is a much-loved holiday destination for tourists from all over the world. This place is covered entirely in lush green forests and foliage which gets completely covered in snow during the peak winter season. Due to its proximity and tranquil beauty this place is also an ideal place for winter time camping and soaking up the sun away from the pollution and crowd of the city. Going here with your family, friends and loved ones especially via a road trip is one of the most fun filled experiences one can indulge in. going on hikes to the snow covered dark forests is truly one of the most exhilarating things to do here.
Munsiyari, Uttarakhand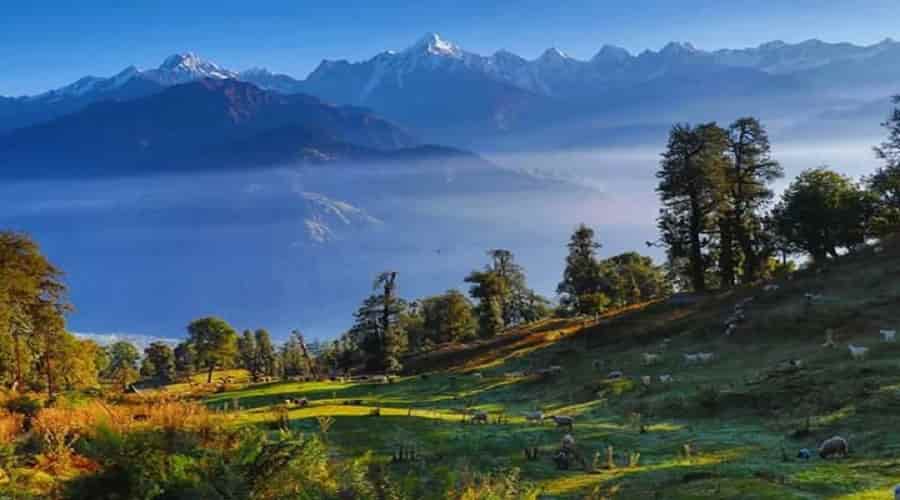 Munsiyari is a very famous holiday destination in not only Uttarakhand but also in India which is admired by travellers from all over the world. The beauty of nature here is untouched and very pristine. Although this place remains teeming with tourists and explorers during the summer seasons, the winter months are a lot more peaceful and differently scenic. This place gets enveloped entirely in snow and creates a very picturesque picture of the snow laden surroundings. One can chill out here with your family, friends and loved ones over a hot cup of tea coupled with stunning views of the glaciers and amazing mountain peaks.
Almora, Uttarakhand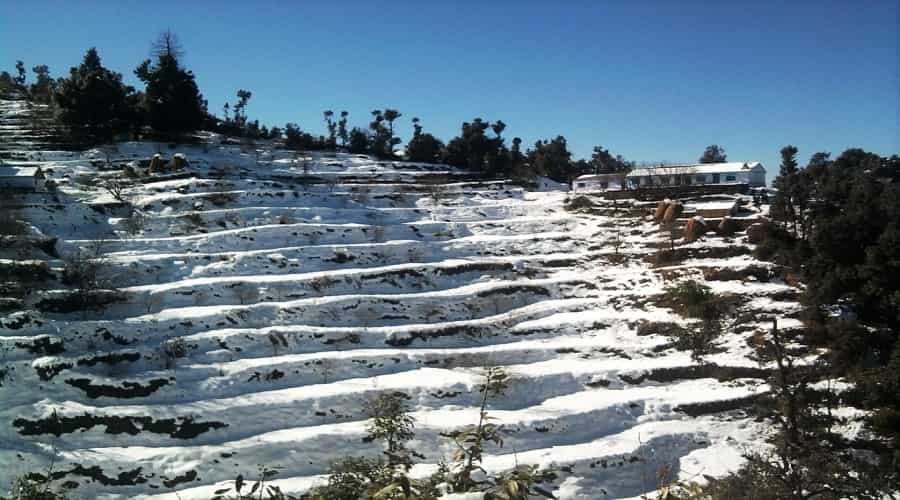 Generally known for its peaceful environment, meditation centres and ashrams Almora is a very unique place to visit even during the peak tourist season. During the winter months this place gets blessed with white snow cover which paints the perfect picture. You will be witnessing snow as far as the eyes could see and this will fill your heart with sheer joy and appreciation for nature. The pristine and untouched beauty of this place is further amplified due to the presence of snow and visiting here during this time allows you to check out a different face of Uttarakhand along with experiencing the rejuvenating feeling of meditation.
Chopta, Uttarakhand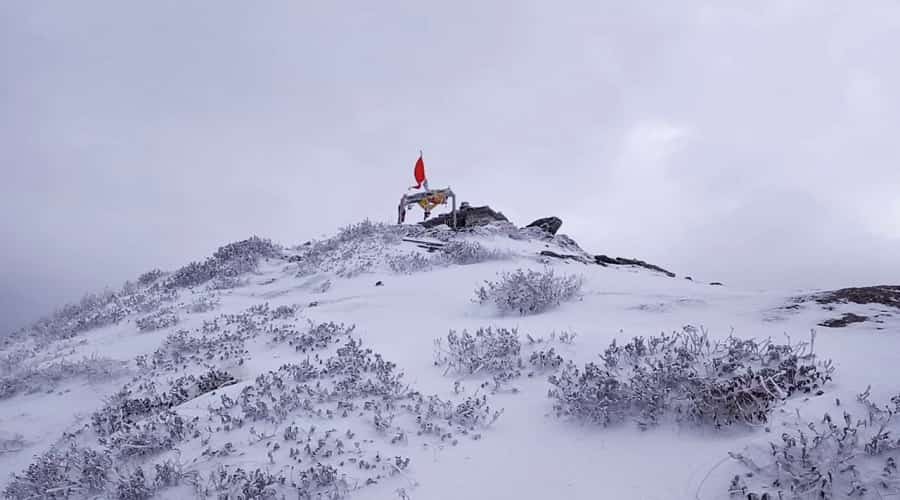 This scenic valley is blessed with enchanting and mystical beauty of the Himalayas. Offering scenic and widespread panoramic view of the snow-capped peaks Chopta has always been admired for its sheer and pristine beauty along with its spiritual importance and value. Visiting this place during summer time will surely entice you into extending your vacation days but it is a whole different story during the winter time. Taking a peaceful stroll on the snow covered parts, feeling the chill and just relaxing your days away here is surely one of the most blissful experiences one can get in India.
Narkanda, Himachal Pradesh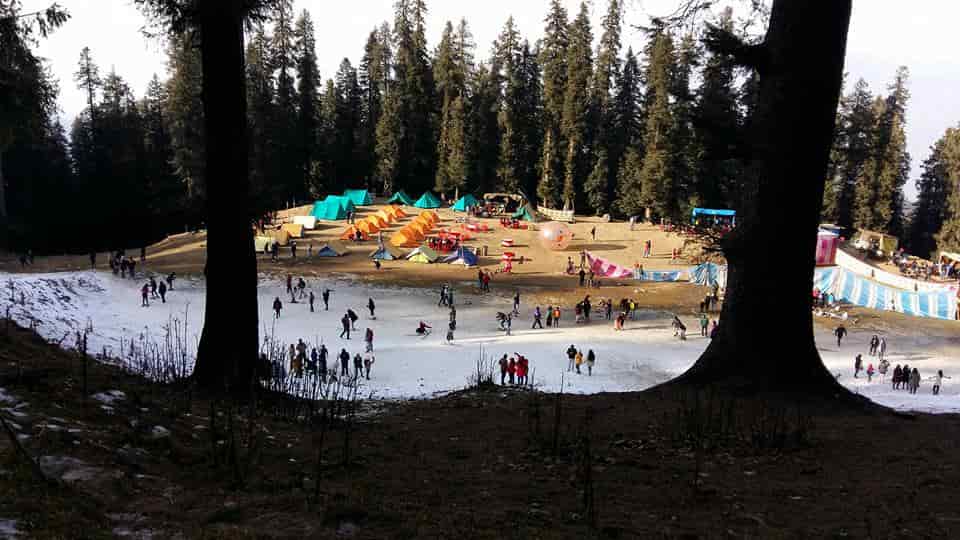 This famous and much adored hill station is situated at a very close proximity to Shimla, another one of the most popular tourist destinations on the hills. This place during the winter time guarantees splendid views of the surroundings and a refreshing feeling once you are done with your holidays here. People come here not only to get away from the chaotic crowd but also enjoy fun filled skiing and snowboarding activities. The ambience here is extremely quiet and one can observe the true meaning of solitude. Not only the place but getting there is also a whole interesting experience in itself and Jalori Pass is a must visit for truly enjoying the bountiful nature here.
Solan, Himachal Pradesh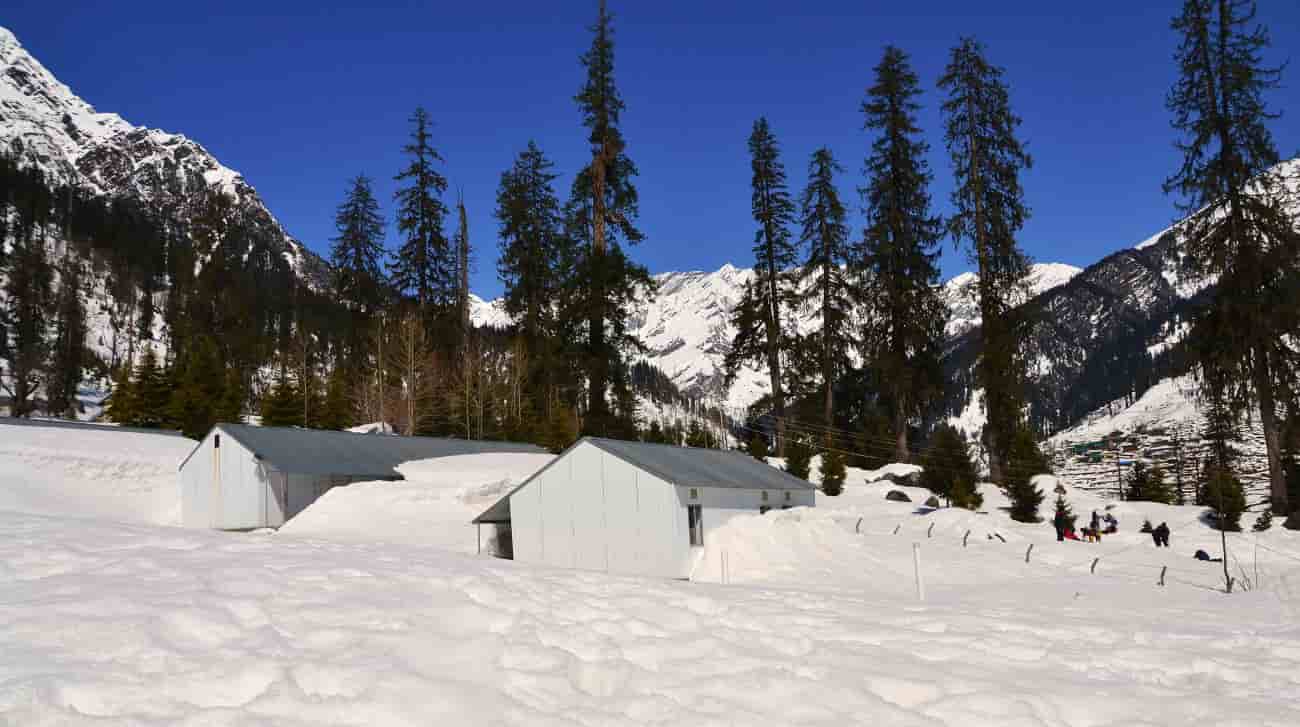 Solan is one of those rare places in India where you can experience snow cover throughout the year while also indulging in some thrill packed adventure sports activities. This place is also referred to as the mushroom city of India and along with it this is also the place for the vegetation of tomatoes due to its location and elevation. It is undoubtedly one of the most visited weekend getaway destinations around Delhi and Chandigarh. You can go paragliding, skiing and snowboarding here which is very exhilarating. It is a great way of spending your winter vacation days when every tree, path and meadow is buried under snow.
Khajjiar, Himachal Pradesh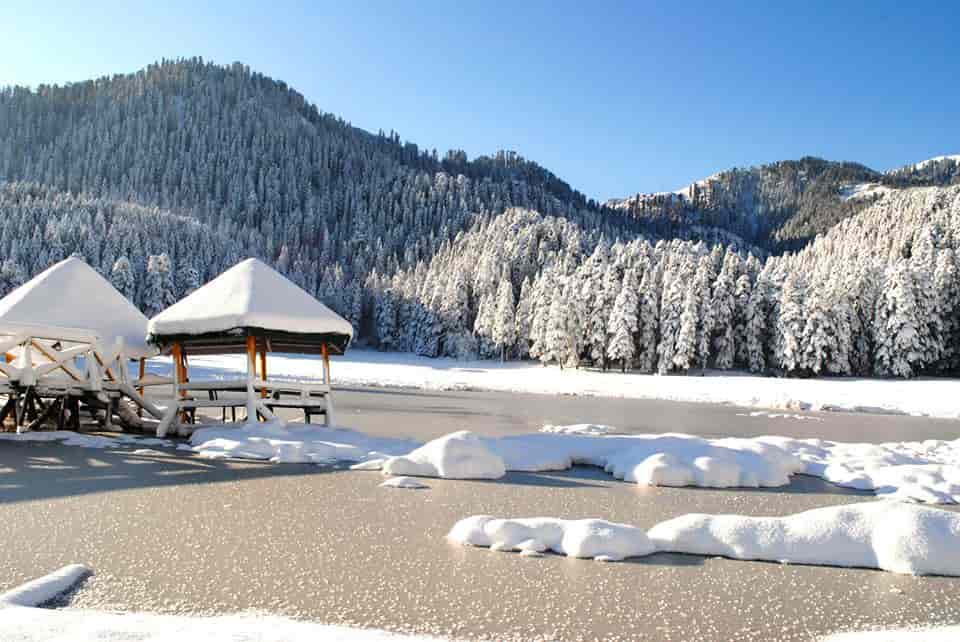 Every traveller knows have been or are planning to visit the beautiful hill station of Khajjiar. Dotted with lush green and tall trees, which makes for a very verdant and peaceful environment here, this place in winter is surely a treat to be a part of. Developed earlier as a summer getaway destination for the British elite the place still seems like it's been frozen in time due to its colonial architecture, manors and chalets and especially during the winter months when every inch of it is enveloped in snow.
Yumthang, Sikkim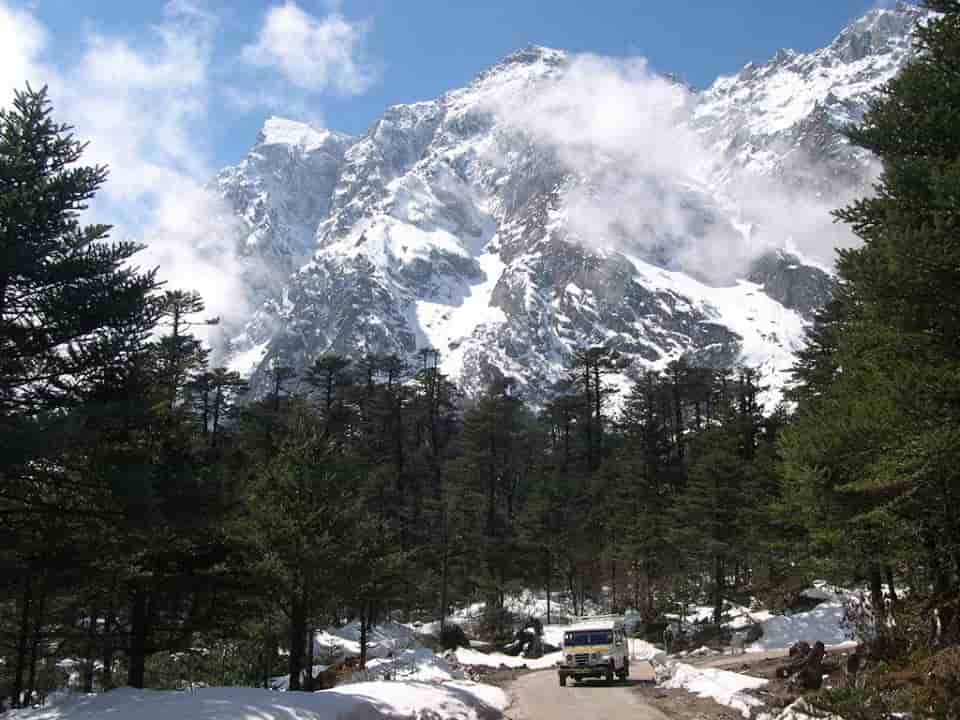 This idyllic tourist destination in Sikkim is one of the most offbeat places to visit if you wish to experience the snowy beauty. This place has been lovingly referred to as the valley of snow and makes for a beautiful location for a getaway during the winter months. Summer time is when the entire valley displays a splendid and colourful beauty of the high altitude plants and flowers. This snow bound place has often been compared to the pristine beauty of Switzerland. Along with the snowy mountains you can also spend some time by being seated next to the crystal clear, and blue river flowing through it.