There is no doubt that Nicaragua has so many surf spots which are so amazing.
In Nicaragua, there are numerous lakes and volcanoes and it is famous for both its uniqueness are so amazing. Since there are many awesome surf spot it is not easy to pick my favorite Top 5 Surf Spots in Nicaragua but I did my best, considering that I have been there personally.
However, before that, let us see some basic info about Surfing in Nicaragua, that will help you organizing a memorable Surf Trip and discover all the Top 5 Surf Spots in Nicaragua !
When is the Best Season to Surf in Nicaragua?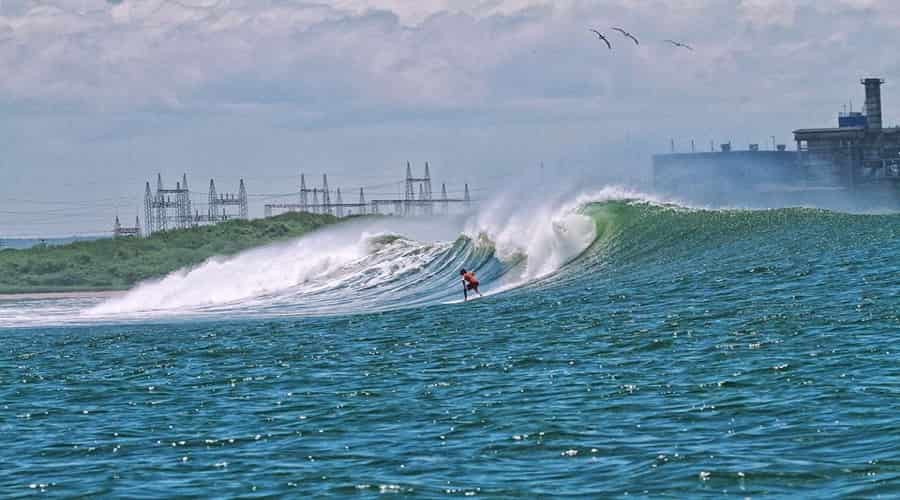 Well…as surfers knows, it's always hard to predict the swell but usually the wet season, that goes from May to November, has more solid waves. If you are a beginner, even the dry season, from December to April is good, with constant offshore winds and swell from the south.
History of Surfing in Nicaragua
Nicaragua surf scene started around 10-15 years ago but every year Nicaragua is getting more attention from surfers from all over the world, coverage by Surf Magazine and organized the contest of international surf. Few years ago, surf contest started in the best surf spot of Nicaragua and this helped to increase the popularity of this sport among locals.
Now there around 200 Nicaraguan surfers, surf shops are common as also Surf Camps, Surf Hotels and companies who provides people to Surf Trips to research the top  surf spot of Central America.
So, after this, here are what I consider the Top 5 Surf Spot in Nicaragua
Popoyo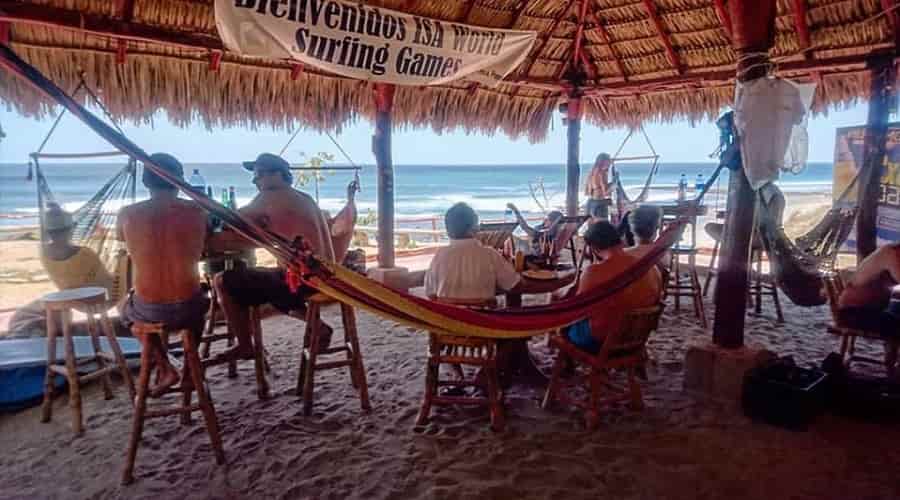 This is definitely the most famous Surf Spot of Nicaragua and it's the "wave to be" if you want to get barreled. It offers a consistent wave with a thick barrel and Popoyo has gained the reputation to be the heaviest wave of all Nicaragua. This is the wave that made Nicaragua famous on the world surf scene, of course, it can get a crowd at times. Here is where many International Surf Contest are held each year.
Playa Madera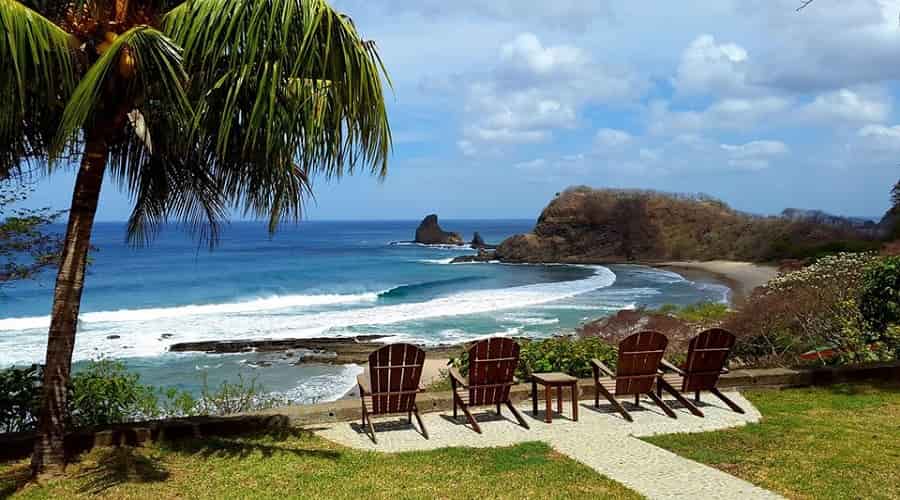 It's a consistent beach break located 20 minutes north of San Juan del Sur. Although Madera is a great surf spot all year round with constant Off Shore wind, it has become a bit overcrowded in the recent years.
There are several surf school located on Madera's beach as well bar, restaurants, budget hotels, camping spot and surf lodge. It is easy to get here from San Juan del Sur even if you don't have a car, there are regular shuttle for around 5$ through a rough roads, which has only 4×4 access during rainy season.
Playa Colorado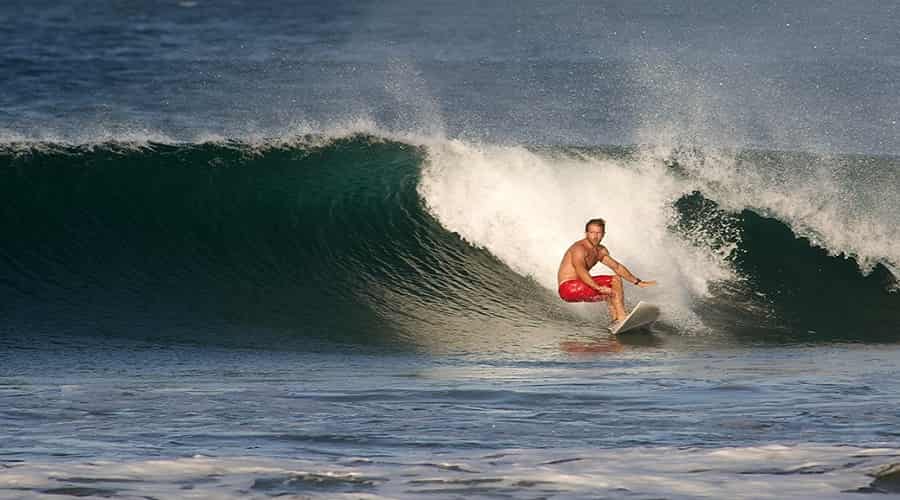 It used to be a well-kept secret, a massive wave in the middle of nothing, but sadly it is not a secret anymore, Playa Colorado has gained high reputation and now a gated community resort has been built on this beach. The wave has not change though, if you want to get barreled this is the wave you need to Surf while you check the Top 5 Surf Spots in Nicaragua.
The wave is accessed by staying at Hacienda Iguana, which has a beautiful Golf Course as well, or by boat.
Panga Drop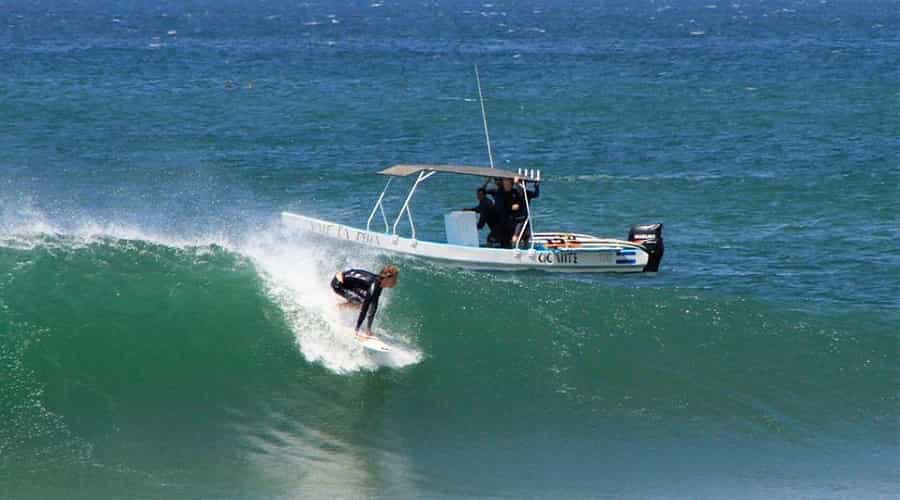 Just north of Playa Colorado you find this surf spot that it is worthy to include in the Top 5 Surf Spots in Nicaragua for its consistency and because most of the time is completely uncrowded.
To get to this wave you need to hire a boat since is far out in the ocean. This break works all year round and most probably you won't share it with other surfers.
Playa Hermosa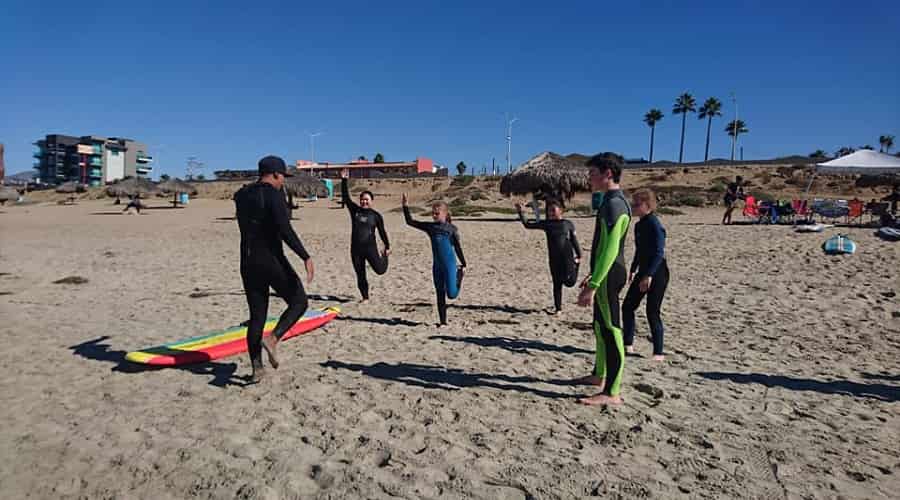 This used to be another well-kept secret of San Juan del Sur area, with no access unless you rented a boat. In 2012 a road was opened to get to this 1 mile long beautiful beach, where now there is also the possibility to stay in a beautiful surf house, rent boats, have lunch, drink a beer and party with your friends…
But the best of Playa Hermosa remains of course the waves, perfect for all skill levels.
These are just Top 5 Surf Spots in Nicaragua, there are so many out of there.