Everything you need to know for a great holiday in Tasmania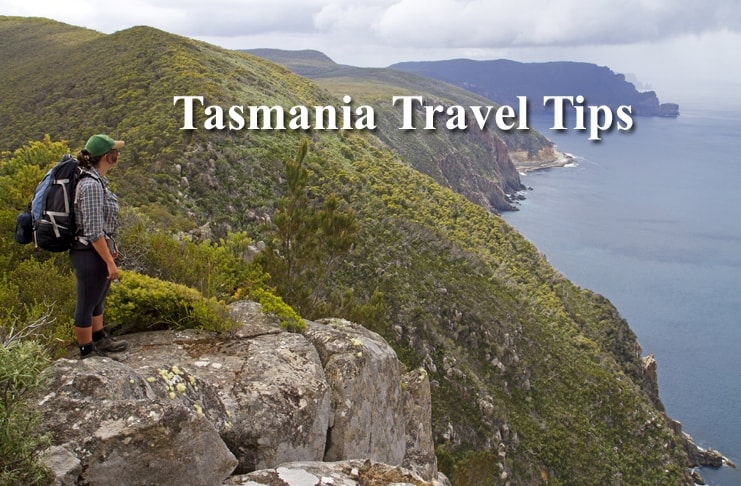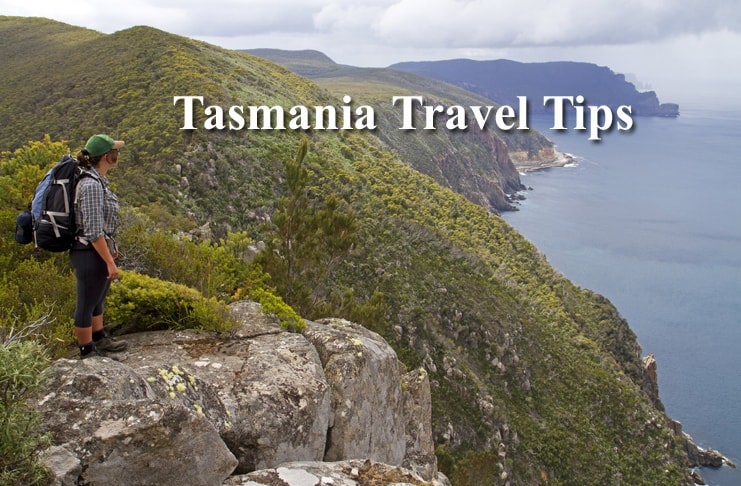 Tasmania, Australia's smallest state, is located a little under 250km south of mainland Australia. It is about the same size as Scotland or West Virginia and is home to about half a million people. Tassy (as it is known here) is a great holiday spot for lovers of outdoor adventure, gourmet food and natural beauty.
With 19 national parks almost 40% of the island is protected wilderness. The variety of wildlife and landscape here is amazing. There are many world-class walking tracks to be trod and world-class food to be eaten. What more could you want from a holiday!
Oh by the way that red shapes at the bottom of the map – that's Tasmania, also known in Australia as the Apple Isle and Van Diemens Land.
Hobart – The Capital City of Tasmania
Hobart's Top 5 things to Do
Besides handing round the waterfront admiring the view
Hobart, which lies just across Bass Strait from Melbourne, is Australia's second oldest city and home to half the island's population. It's perhaps best known for being the finishing point for the Sydney to Hobart Yacht Race and home of the second oldest city in the country. It is also the place to find Australia's oldest brewery, the Cascade Brewery.
If time permits I would spend 3 days in Hobart and if one could be a Saturday that would be ideal!
Salamanca Place and in particular the Saturday Salamanca Market
Mount Wellington Lookout gives a great view over the city and it's only 20 mins from the centre of Hobart. You can take a public bus if you do not have a car.
Cascade Brewery Tour Cascade Brewery Tour
Boat trip to Bruny Island Bruny Island Cruises have a 3 hour tour that offers great opportunities for viewing wildlife including fur seals, whales and dolphins. This company has won several tourism awards for eco-tourism and has great, informative guides.
Visit the brand new MONA – The Museum of Old and New Art – Entry is free
Port Arthur Historic Site – Convict Ruins
Tasmania's most popular tourist attraction and a UNESCO area
A 1.5 hour drive from Hobart will take you to Port Arthur Historic Site Australia's largest convict ruin and a hauntingly beautiful site. It was home to over 12,500 convict prisoners during its peak in the mid 1800s and today 300 residents call the town home. In my opinion Port Arthur is a must-see for Tasmania.
The site is spread over 40 hectares (100 acres) and you really need 4-6 hours to do it justice. If you have a interest in history you will really enjoy your visit here. It is also an amazing photography spot. Unfortunately, I lost all of my Tasmanian photos in a hard disk crash so this page uses images from Wikimedia commons. I am visiting again later this year and will add my own images then.
If you are a ghost hunter there are nightly ghost tours, which I have not attended, but have heard are a lot of fun. The tours here are not inexpensive but the money raised is used for the upkeep of the area so worth every cent.
In 1996 there was a terrible massacre in Port Arthur and many of the staff at the site lost colleagues, family and friends. It is appreciated if you do not ask about it unless information is offered.
Wineglass Bay
Wineglass Bay is on the Freycinet Peninsular only 2.5 hours drive from Hobart. The walk to that view above will take you another hour most likely with 600 hundred steps each way. It is no worse than climbing to the top of the Duomo in Florence or Notre Dame in Paris and I think it's worth each and every puff It's called the "Up and Over the Saddle" climb.
If you are less mobile there is a wheelchair friendly track at Cape Tourville that will give you a great view that is not quite as spectacular but still very nice.
If you want somewhere really special to stay and can afford a splurge try Freycinet Lodge
Interesting Facts about Tasmania
Did you know?
Actor Errol Flynn was born in Tasmania
So was the Mentalist – Simon Baker
Between 1830-1877 12,500 convicts were sent to Tasmania by the British
Tasmania was home to our first railway, telephone call, parking meters, casino and synagogue
There are lots of funny place names in Tasmania some of the good ones include; Dismal Swamp, Break me Neck Hill, Jetsonville, Elephant, Jericho and Bagdad. You can read more on the Tourism Tasmania Website
People from Tasmania are called Taswegians
There are no koalas living in the wild in Tasmania
Bushwalking in Tasmania
with walks from 20 mins to 9 days
Short Walks
The Tasmanian National Parks and Wildlife service has put together a great website on 60 Great Short Walks in Tasmania. With each listed walk they tell you how to get there, how difficult the walk is and what facilities are available along the way.
Seriously Long Walks
Tasmania is home to some of the best long walking tracks in the country. The best know are
The Overland Track – 73km – Cradle Mountain
The Hazards Beach/Cooks Beach/Wineglass Bay Circuit – 3 days – Freycinet National Park
The South Coast Track – 84 km – Southern coastline of Tasmania.
The Bay of Fires and the North East Coast
White beaches, crystal clear water and red stained granite
Lonely Planet named The Bay of Fires the hottest destination on earth in 2009 much to the annoyance of the locals who wanted this quiet and beautiful place to remain just that. It is a very beautiful spot with crystal clear water, white beaches and granite boulders, many stained by red lichen.
If you have lots of money staying at the Bay of Fires Lodges and doing the Bay of Islands 4-day guided walk would be fun but for the average traveler base yourself in St Helens or Binalong Bay.
Cradle Mountain and Lake St Clair
It is a 4.5 hour drive from Hobart to Cradle Mountain (oh and a bit of a walk!) but it is worthwhile! The 190m deep Lake St Clair is the deepest lake in the Southern Hemisphere.
When is the best time to visit Tasmania?
And how long should I stay?
Tasmania was voted by the world's best temperate island by Conde Nast Traveler and has 4 distinct seasons. Summer temperatures are usually between 12-21°C (low 50s- low 70s°F ) and winters can be cold with tops of 10-11°C (44-57°F) degrees in July. Just remember when packing that it can get pretty cold in Tasmania any time of year. It has been known to snow in December! If you're bush-walking February is usually the driest month.
How long to stay?
Ideally you would spend 2 weeks exploring this beautiful place but most people only have a week. Try for 10 days if you can 🙂
My Itinerary would go something like this:
2-3 days in Hobart.
3-4 days travelling up the East Coast
1-2 days in Launceston
2-3 days around Cradle Mountain and then back down to Hobart via the middle. If you have extra time you could add more of the west coast.