Bangkok is well known for its adventurous, historic  buildings, etc. It is also most popular for night wildlife and food, which is so amazing. Thailand is one of the most famous tourist sites where people spending their valuable time and enjoying  that moment. There are most of the best places to visit with lots of fun, entertainment etc.
The Attractions In Bangkok
Basically. In the month of March to June the climate condition is warm, and also in the month of July it is assumed that rain is coming in adequate amount. So tourists want to enjoy their tour with normal climate so it is considered as tourists comes Bangkok between the month of March and June.
Climatic Conditions Favour Traveling
Bangkok has a climate that is sub-tropical and one that holiday-makers look forward to. There are long hours of sunshine for those who love the bright sunlight with humidity. The humidity is not something that all would like, but for some this is a part of the package of holiday making in a warm country.
March till June is quite warm, with the latter months bring a significant amount of rain. It turns quite cool in the months between November and Feb.
Transport Systems Help One Reach Any Point In Bangkok
In addition to the climatic conditions being suitable for tourist attraction, the city itself is completely entertaining. There are transport systems in place that can take one to any part of the city, and ideally form a network that stretches to every corner of city.
Few of the most commonly visited locations in Bangkok are described briefly below. These include: Samutprakan Crocodile Farm & Zoo, Thai Human Imagery Museum, and Ancient City (Muang Boran). There are many more interesting sites and sounds to be seen and heard in Bangkok, but these are just a few to give one an idea of what they are in for when they visit this wonderful place.
Things To Do
There is a lot to do in Bangkok; there are museums, zoos, religious places, pubs, cultural entertainment shows, in addition to some of the unusual sites; these are the kinds of things that people can really enjoy. The pleasure one has in seeing new and different things freshens one's mind, especially when they are unique experiences in a foreign land.
Zoos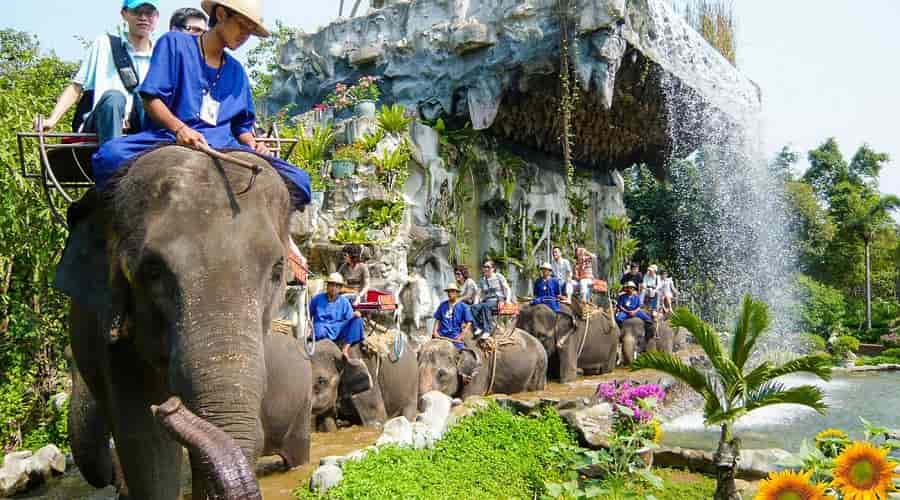 Zoos in particular are great for people to enjoy with their families. In Bangkok there are numerous famous zoos among these Safari world and Samphran Elephant Ground Zoo one of most popular zoos which attracts tourists to their wonderful scenic views.
Samutprakan Crocodile Farm & Zoo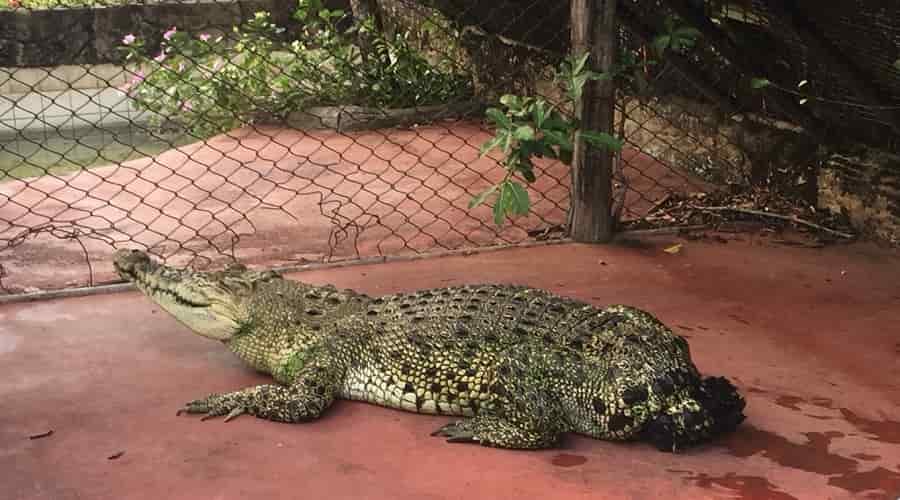 This is situated in Amphoe Muang, Samut Prakan, which is at a distance of 25 km from Bangkok. It is believed to be the world's biggest crocodile farm with more than 60,000 crocodiles. Visitors are allowed to view the crocodiles in their wrestling shows. The elephants too are presented in shows that the visitors can view. These shows are all held many times during the cour5se of a day, and they are not the only ones. This is because other animals such as tigers, chimpanzees, lions, leopards, pythons, camels, etc. are also included in other events during the day.
Information For These Shows are Available at the Following Number:
Tel. 0 2703 4891 – 5
Visit Duration: About half a day
Timings: The timings of this zoo are 08.00 – 18.00 everyday of the week, as holidays seem to boost the income because people are free from work and commitments on these days.
By Road: visitors can reach this place via the Bangkok Highway; the distance that one would have to travel this way is around 28 KM when approaching Highway No. 3 about 30 minute-drive. If one chooses the bur route, s/he is advised to take the No. 8 or 11 bus to Samut Prakan and then catch a local minibus.
Museums: The museums too provide a great deal for one to see because of the fact that they are all about history. Therefore, people who visit Bangkok are presented with an opportunity of learning about the history of the region and the city itself. Everyone wants to gain knowledge about something new which is very helpful for them, tourists also find something new about every destination. Bangkok is one of the best destinations which attracts tourists to their culture heritage, different adventurous places to visit.
Thai Human Imagery Museum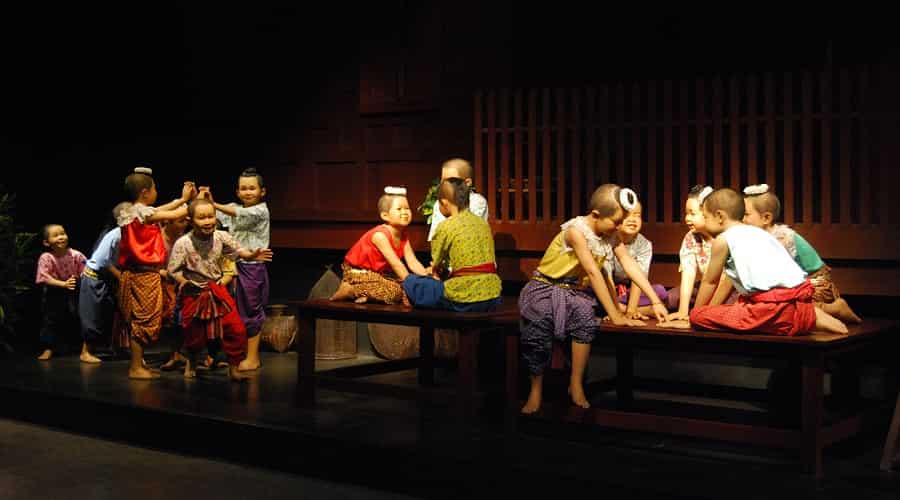 This museum is located around 31 KM from Pinklao-Nakhon Chaisi Highway. This is known to be the first museum to have images made from fiberglass. The mainsculptured characters worth seeing include Buddhist monks of Thailand, the Chakri dynasty kings, traditional Thai lifestyles and Thai games for children.
For further information, one may call: 0 3433 2109, 0 3433 2607
Visit Duration are around 1to 2 hrs. and the museum is open between 08.30 – 17.30.
The route that one may take to reach the museum via the Pinklao-Nakhon Chaisi Highway is about a 40 min. drive. Coach services are also available.
Spas
For those of you who want to relax in Bangkok there are some amazing spas that will offer the best massage and treatments at great discounts. Some of the most popular spas include:
Ananda Spa, Bangkok – Located adjacent to the President Solitaire Serviced Apartments, on Sukhumvit Soi 11 the spa offers a traditional massage starting at 750 Baht for 60 minutes with various other treatments at competitive prices.
Royal Health Spa, Bangkok– Located at the Intercontinental Bangkok, 36th Fl., 973 Ploenchit Road, Lumpini, Bangkok 10330, its one of the most relaxing spas in Bangkok.
Devarana Spa, Bangkok– Located at Dusit Thani Hotel 946 Rama IV Road, Bangkok 10500, Thailand it means "garden in heaven".
Entertainment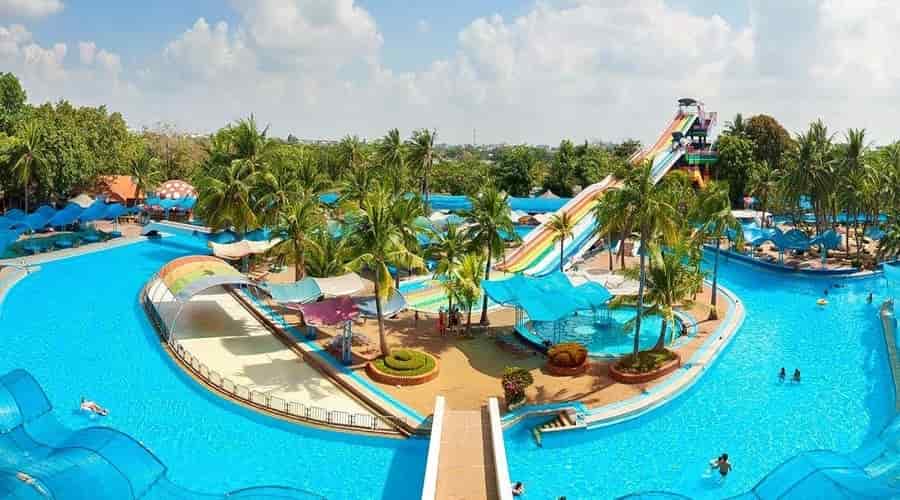 In addition to all this, it must be asserted that there are a range of things to do in Bangkok that one may not be able to do in his or her own country due to lack of facilities. People that come from countries, where there is limited entertainment, are often surprised by the availability of particular things to do. Few of the most entertaining places that people may visit include Siam Water Park, Magicland, and Dream World.
Entertainment clubs are another feature in Bangkok, with a host of activities available for one to enjoy. Amusement parks too are another feature, and are of more value to family people. This is because of the fact that they are environments that are entertaining for children as well as adults.
Shopping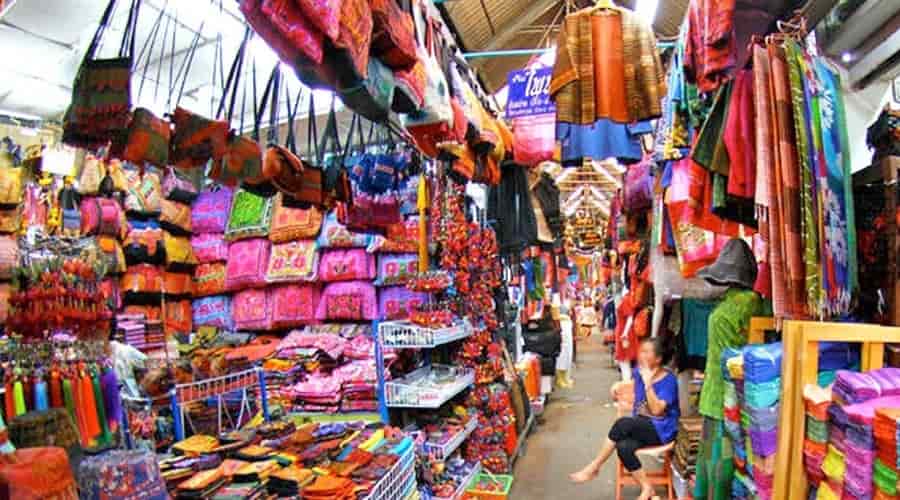 In addition to these entertainment places, there is an immense amount of shopping that people can do in Bangkok. In fact, there are many people who take back a lot of stuff they purchase. There are unique things available here that are inexpensive too.
Visitors appreciate the prices as well as the items they can take back. In addition to people purchasing stuff during a vacation or visit, there are others that come to Bangkok simply to purchase goods. There are most of the popular places where people can visit for shopping or buying different types of materials or commodities.
Prices for shopping are low in Bangkok and the variety is amazing from silk to handicrafts and gems to designer goods. If you want to shop in the malls go ahead but for the cultural shopper there are various small markets open from 10 am to 10 pm with night markets offering a convenient way to shop and bargain all at the same time!
The most popular souvenirs people buy in Bangkok are Silks, lacquerware, silverware, bronze, pewter, pottery, gemstones and jewelry while clothes are always a good bargain. For the collector you can buy a fake Rolex for between 200- 6000B depending on the quality. If you end up buying a lot from Bangkok, the major shopping arenas ship your purchases home!
Tours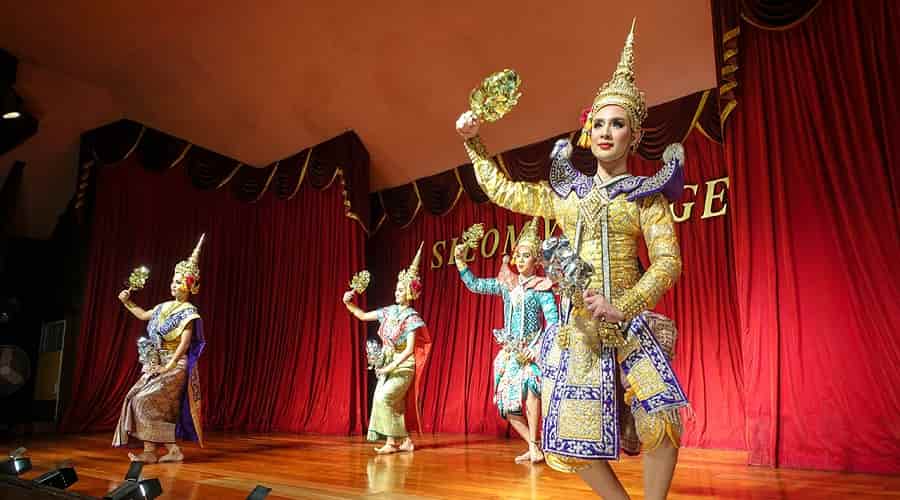 You can also book some tours for day or night trips in and around the city with some taking you to the outskirts of Bangkok to the more cultural like Thai Dinner and Dances and natural areas of the city, like Rose gardens. While the more adventurous can book tours that offer Bike Rides and thrilling visits to the Crocodile Farm. There are safaris', dinner cruises, city tours, sports thrills and much more offered safely in Bangkok.
Ancient City (Muang Boran)
This city is situated on Samut Prakan province on the Sukhumwit Highway. It is considered as one of the world's largest outdoor museum ,and tourist park which is spread out in 200 acres.  It is one of the most visiting and tourist attraction in Thailand, the visiting time is 9am to 7pm. This place is too huge and so beautiful.