When most folks think of Malaysia, Borneo isn't often the first place that comes to mind. However, maybe it should be? This wondrous island commands more respect from veteran travelers than it's other cousin, the peninsula.
Your journey to Borneo will bring you face to face with some of the most intriguing plants and wildlife the world has to offer, all while enjoying the company of some of the planet's most welcoming humans along the way. If your next trip to Borneo is going to be your first, keep reading to learn 8 things you should consider doing while there.
1) Make A Stop In Kota Kinabalu City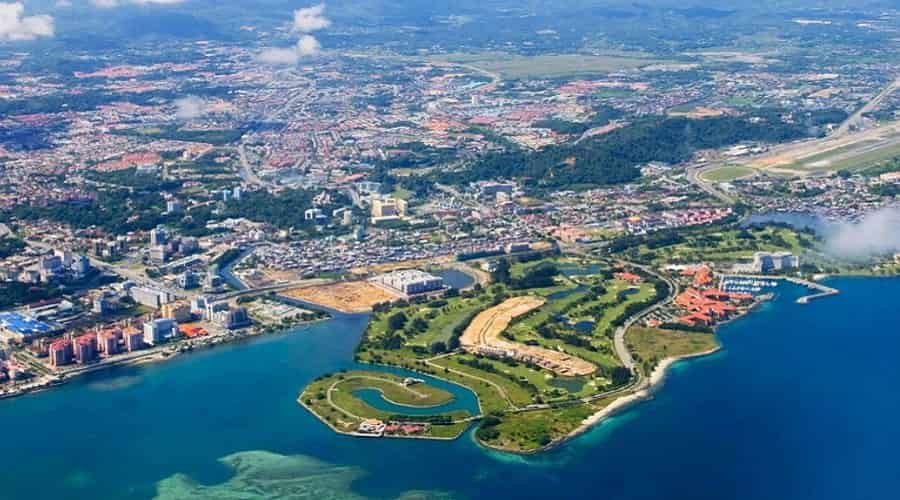 This small metropolis is a cool place to visit, given its access to multiple beaches. It's also close to Mt. Kinabalu, so it's a great stomping ground for travelers needing a home base. Indulge yourself in lots of fresh seafood, stroll through the street markets, or just wander along the always vibrant waterfront.  If you are more adventurous, you could try scuba diving whilst you are in Kota Kinabalu.
2) Hike Mt. Kinabalu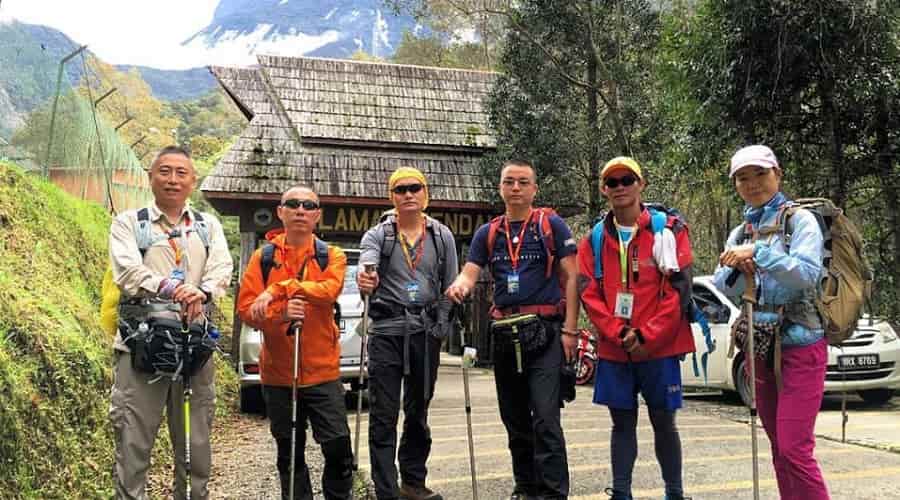 This peak is not only Malaysia's highest summit, it's also revered as a place of the dead. Legend has it that the spirits of ancestors of the locals protect it. Hiking up this mountain is not an easy feat, but the views attained from the top make it quite worthwhile. The government has put stringent regulations and rules in place regarding overuse of the paths, so there are limits to how many people are allowed to climb each day.
3) Learn Local History
Borneo's story is very interesting, illustrating the intricacies of the tapestry woven by human exploration and trade. It served as a crucial trading post for the Chinese and Indians for many centuries before later coming under the control of the British and Dutch. Modern Borneo technically belongs to Malaysia; however, the states of Sabah and Sarawak on the island are independent.
4) Explore A Mud Volcano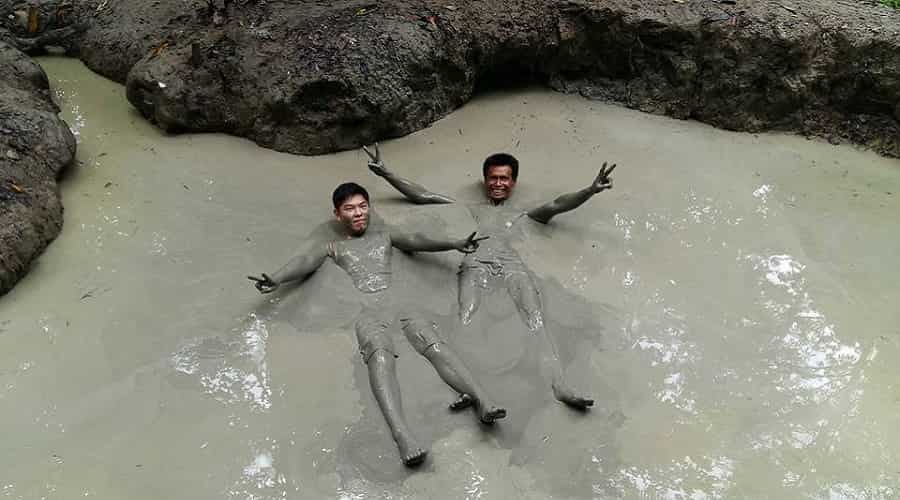 The formation known as Pulau Tiga was initially formed as a smaller part of a larger volcanic eruption, which isn't uncommon to an island home to many mud volcanoes. Visiting is essential. Let yourself soak in muds full of minerals, reportedly imbuing skin beauty to those that partake. The island doesn't just have beautiful beaches, but also smaller islands nearby, some of which are named quite appropriately, such as Sand Island and Snake Island. TV fans might recognise Borneo has having been home to the first series of Survivor.
5) Hunt Wild Durian with The Sabah Locals At Tambatuon Village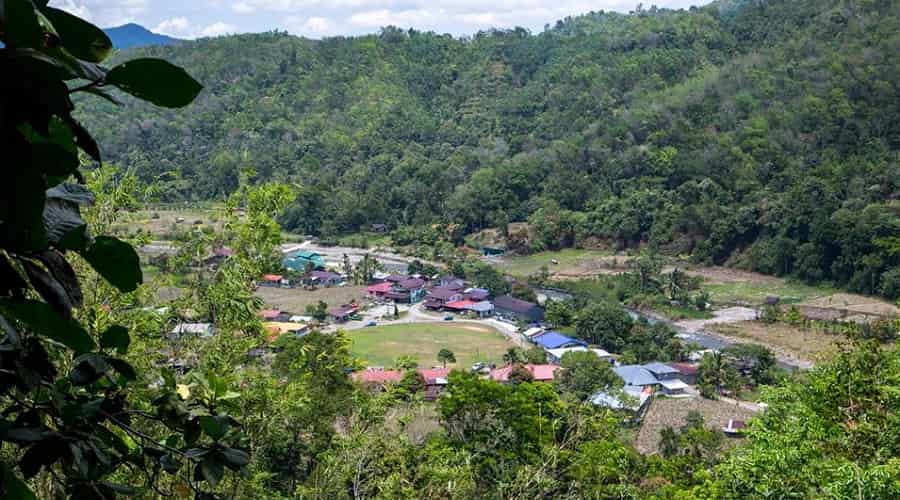 Taught through hands-on cooking lessons by locals, you too can learn how to prepare Sabah's simple yet flavourful cuisine. The many dishes have their roots in the indigenous cuisine of Sabah, with Chinese influences.
6) See An Orangutan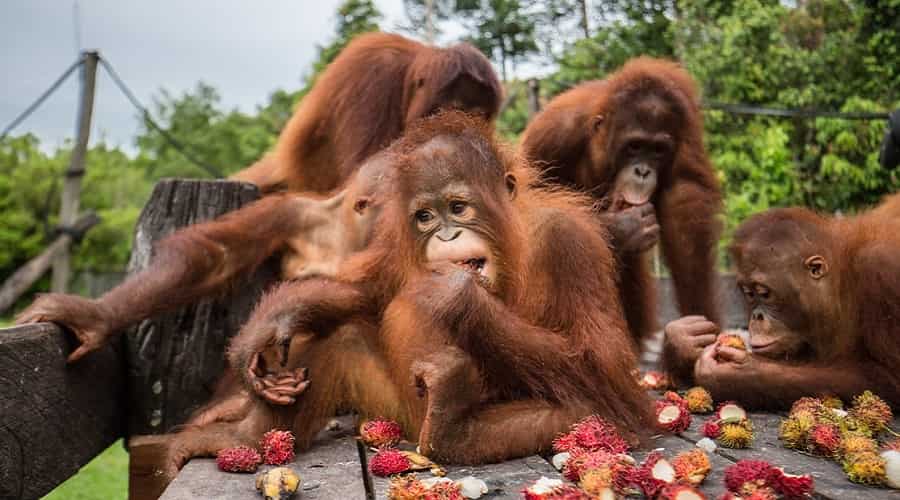 You're never assured a sighting, but the chances of doing so go up if you pay a visit to the Sepilok Orangutan Rehabilitation Centre. Modern Orangutans are crucially endangered, and their presence on Borneo is threatened as the palm oil industry encroaches on their habitat. Many also get poached in an illegal pet trade. The indigenous people of Borneo know them as "people of the forest" and Orangutans serve an instrumental role in the island's natural ecosystem health.
7) Check Things Out At Librarian Island
This is your opportunity to see baby turtles doing their hatching right on the beach. There are preservationists who live on Librarian Island, doing their best to make sure that the baby turtles are hatched safely before making their way into the waters with the hopes of turning into mature adults in their own right. The folks who dedicate their life work to this are themselves as inspiring to see as the birthing of the turtles themselves.
8) Travel to Mulu National Park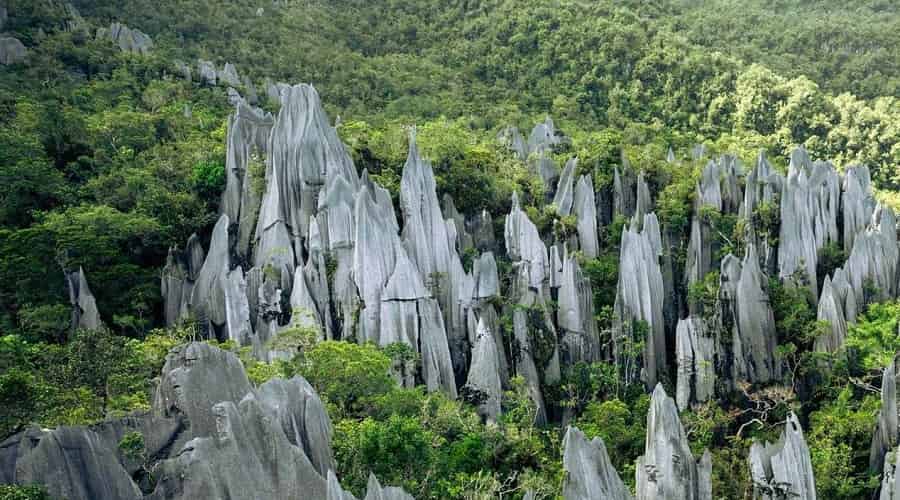 This UNESCO World Heritage site is strongly protected for its karst rock formations and extensive cave systems, as well as the fact that it's the site of a lush equatorial forest. Mulu's save systems are very impressive, as they are widely considered to have the biggest cave on the planet, in terms of volume. You'll definitely feel like an adventurer in these caves, particularly as you try to avoid the bats that fly overhead. Of course, you might not have as much luck avoiding the guano under your feet.