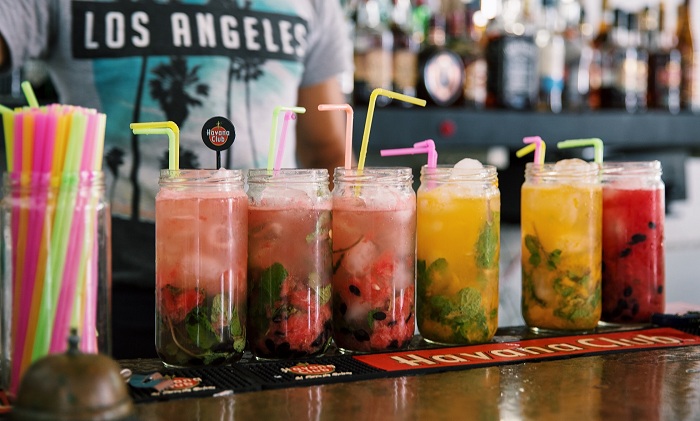 There are some national stereotypes that you feel you should try when you visit a new country. Sure, you'll probably want to drink a huge refreshing beer when you go to Germany or spend an evening gorging on Tapas in Spain. You'll also discover that some of these stereotypes aren't exactly true, and Parisian restaurants that serve snails and frogs legs are aimed squarely at tourists. You could also spend the rest of your life in Australia without hearing anyone suggest that you "throw another shrimp on the Barbie." When making the most excellent decision to fly into Havana and explore Cuba, there are a few things that might seem like a false "authentic" activity – something that only exists to give visitors an idea of how Cuba should be. Having said that, there are a few Cuban activities and sights that might be a stereotype but are things that you'll definitely want to experience for yourself.
1. Puff Away
Health concerns aside, there's something just plain cool about going to Cuba and puffing on a real Cuban cigar. Once you get out of the cities, you'll see that tobacco crops cover huge patches of the country, and Torcedores (Cigar Rollers) are highly respected members of society. It's technically illegal for Americans to buy Cuban cigars, but if you just want a few to enjoy a few to smoke while in the country you're unlikely to encounter any issues. It's a different case for Americans planning to take cigars out of the country on their homeward bound flight. Be prepared to haggle over the cost – there might be a significant price bump when they see you're a foreigner.
2. Shake Your Hips
Cuban music enjoyed a resurgence in global popularity in the late 90's thanks to the documentary The Buena Vista Social Club and the resulting albums. The club in question was a place in Havana that opened in the 1940's where Cuban musicians would meet and basically have extended jam sessions. Music remains the life and soul of Cuba and you're bound to hear sultry music emanating from Smokey bars as you walk the streets. Much of Cuba's musical history can be traced to Santiago de Cuba, where Son (the style of music that gave birth to Salsa) started. Santiago de Cuba is in fact a musical revelation, and spending time in the city appreciating the real music of Cuba is something you'll never forget.
3. Revolting!
The Cuban Revolution is something that defines the country to this day, and you'll find monuments to the revolution and its heroes across the country. In Santiago de Cuba you can see the Town Hall, where Fidel Castro declared victory in the revolution – which Cuba had been won by the people, for the people. In the center of the country, you'll find the gorgeous town of Trinidad which has a comprehensive museum dedicated to the victory over the "bandits." The bandits were American sponsored mercenaries dedicated to stopping the revolution – an effort that was ultimately unsuccessful. A private Cuba tour can give you greater insight into Cuban history, both colonial and revolutionary.
4. Drink Up
Cuba is famed for its rum, and the rum we know today originated in the country courtesy of Spanish migrants who founded Bacardi. Prior to this, rum was seen as peasants drink until various refinement techniques developed the lighter delicately spiced rum we're now familiar with, rather than the dark, liver-destroying drink of centuries ago. There are a huge number of rum distilleries in the country, and they offer boutique rum not available in the rest of the world. After the US placed trade restrictions on Cuba, Bacardi closed up and moved offshore but they left something to be remembered by – the stunningly beautiful art deco Bacardi Building in Havana.
5. Enjoy Nature
This might seem a bit vague, since you could technically go out and enjoy nature anywhere in the world. The US imposed trade restrictions made things difficult for Cuba, and yet these restrictions have resulted in a countryside that hasn't been filled with faceless suburbs and factories. It's very easy to leave the city behind and feel like you're all alone in a tropical paradise – and in fact on some country lanes you'll see horses pulling carts to transport goods, which is a refreshing change from the gigantic trucks whizzing along the highway that we all know and fear from our own country. The diversity of Cuba is best enjoyed in Trinidad, where you can go swimming in the calm waters of the Caribbean, walk through the town and be alone in the lush tropical hills within minutes.