Ecstatic in every sense, the nightlife in Singapore is as alive as New York- the city that never sleeps. From malls to eateries, camps to outdoor gardens everything is alive in Singapore at night. With so many attractions, it's easy to get confused, especially with the party scene being so happening at night. Fret not! We have compiled an exciting list for you that's enough to compel you to apply for a Singapore visa today! Read on.
Movie Mob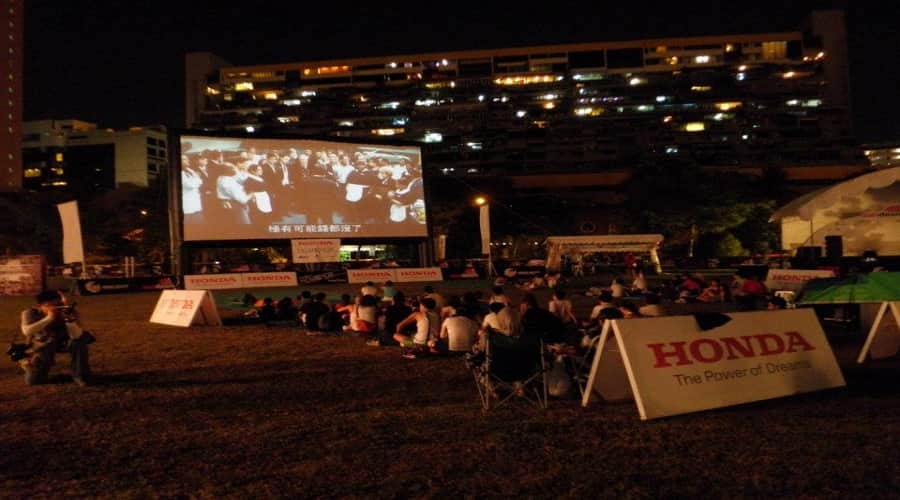 There's nothing as exciting as watching your favourite movie flick under the stars. Movie Mob takes the drive-in movie experience a step further. Here, you can not only enjoy watching movie while having your favourite snacks and drinks, but also, you get to choose the movie you want to see. You can always login to their Facebook page and check the next movie that's going to screen at Movie Mob. Some snacks, a blanket, cool friends, and your favourite movie, what could be better than this?
Go Bowling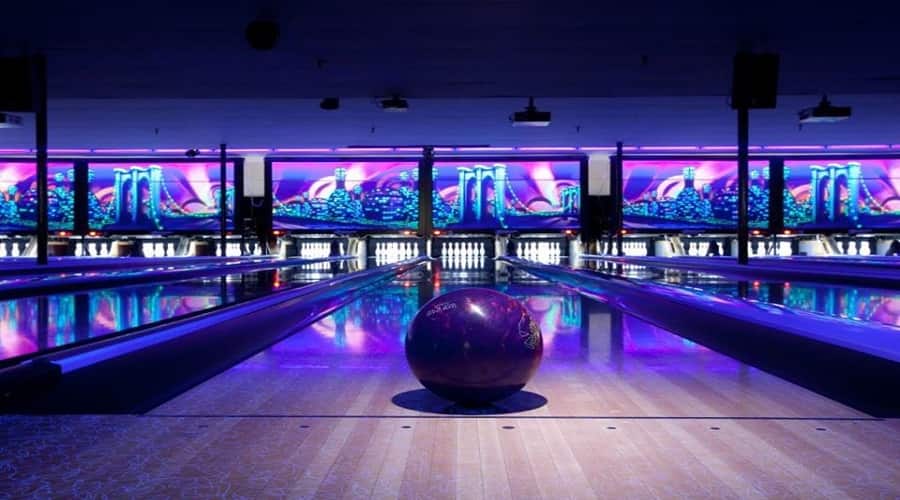 Go cosmic bowling at the bowling alleys in Singapore. Most bowling alleys keep the bowling alleys open till 1 am while some even extend it to 3 am. Bowl away your sleep while scoring a perfect strike every time. With some heart thumping music, UV lights, and laser beams you will enjoy your night to the core. Did we mention these bowling alleys have glow-in-the-dark bowling pins?
Fly LED Kites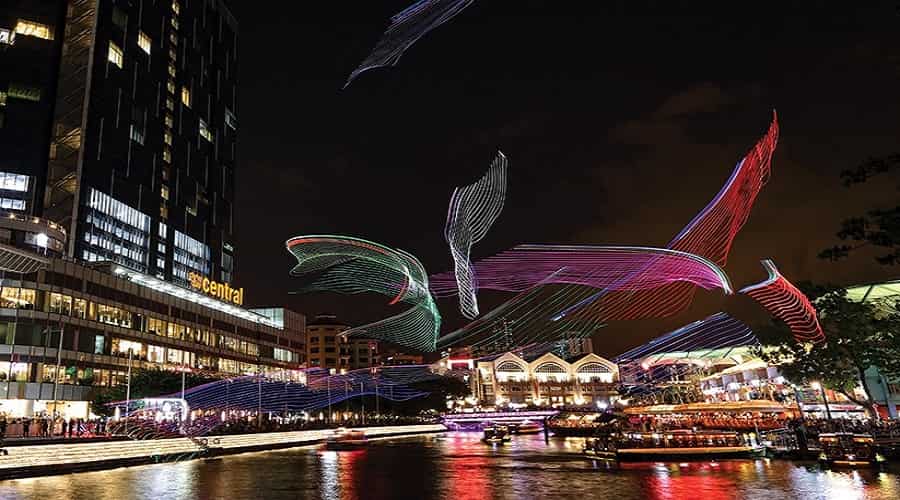 If you are pro in kite flying or are a beginner, you can enjoy this activity at night time in Singapore by flying LED kites. Buy your LED kite from Kite Culture and head to Marina Barrage where flying kite is made easy by the night breeze. Watch the dark sky twinkling with stars getting lit up by your LED kite while you take the control in hand.
Go Binge Eating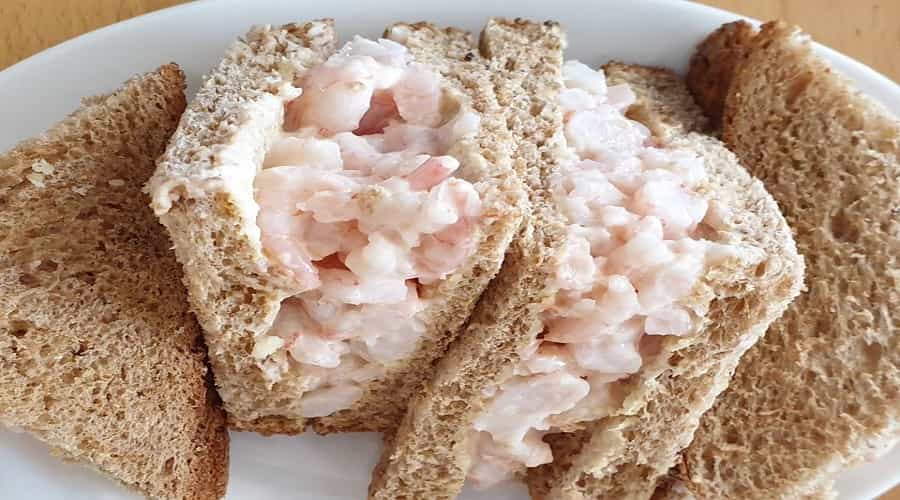 There are multiple eateries in Thailand that serve hot and fresh food till 3 am. Go out binge eating guilt-free and satiate your hunger while hanging out with friends and loved ones. From Tortilla to Pasta, Prawn fry to mouth watering desserts everything is available at night for the nocturnal types. Binge eating has never been this much fun.
Visit Beer Market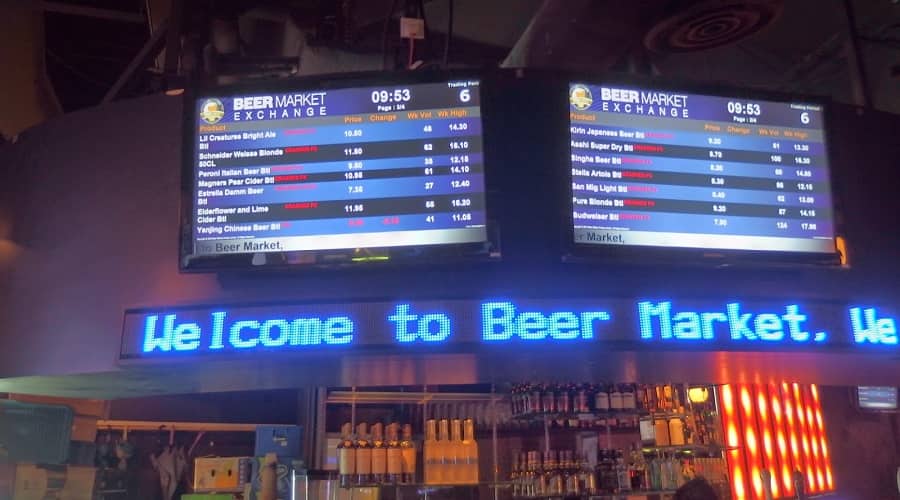 Open till 1 am from Sundays to Thursdays and till 3 am on Friday, Saturday and public holidays, this Beer bar is a one-of-a-kind place to hang out. The price of beer is not permanent here. It varies with the stock market every 30 minutes. Almost all the beers you can think of are listed on the Beer Market Exchange. And all beer prices are listed on big screens in this beer bar. Every 30 minutes the prices of beer is updated. And if any particular brand of beer is not bought by anyone for 30 minutes, the price starts to slide. When the price becomes red, you know it is time to buy that brand. A mix of intellect and beer is more fun than you think.
Beat Away Your Sleep at Homerun Baseball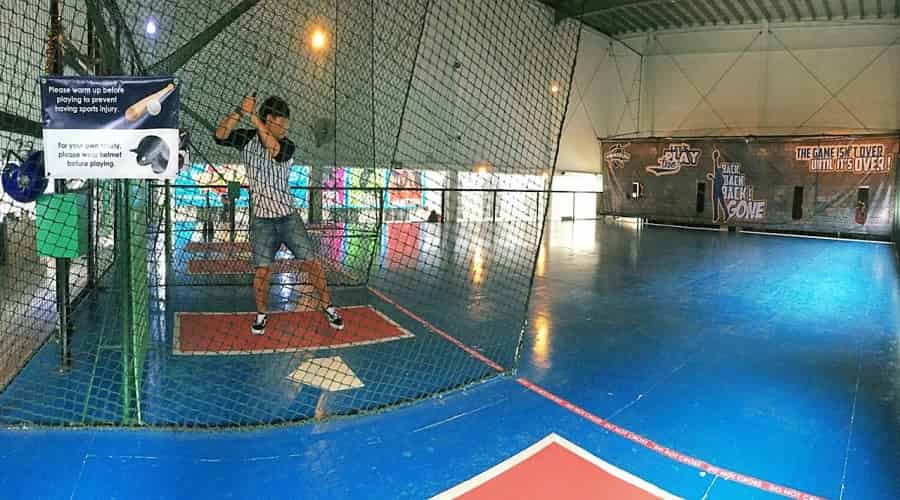 Singapore's first indoor baseball batting cage, Homerun Baseball allows you to bat away your sleep. Beat the hell out of 15 balls at a pace of 110 km/hr, 90 km/hr, or 80 km/hr for every token you have inserted in the automated ball shooting system. Every time you hit the ball, the ping sound coming from the aluminium bat is very satisfying at the dead of the night. You can also switch to fast pitch softball lane or even practice throwing the ball in the pitching lane if that's what you are best at.
Go Reverse Bungee Jumping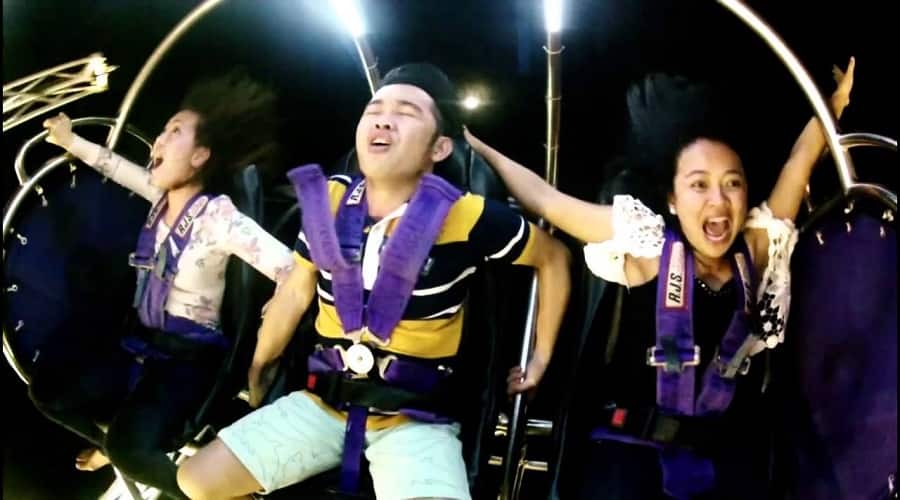 Bungee jumping is always known to pump in more adrenaline in your blood. Now imagine the same but strapped to a steel cage and going in a reverse direction. To burn that excess energy in your blood before you go to sleep try the reverse bungee jumping at G-Max. Hitting a speed of 100 km/hr, you are thrown 60 metres into the sky from ground up after being strapped to a metal cage. Also, it features an extreme swing which lifts you up 50 metres and hurtles you down at the speed of 120 km/hrs towards the ground. Located in the Clark Quay nightlife district, apart from the nerve chilling sensation, this ride offers you a spectacular view of the Singapore river. Just a suggestion, try to keep your tummy empty before you head for this ride.
Head On to Escape Room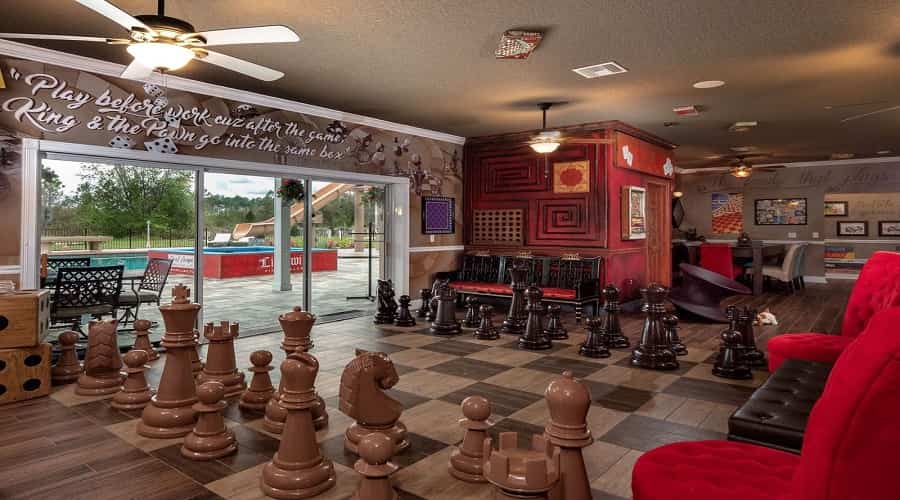 Do you like to solve puzzles? Do you like the game which leads you from one clue to another? Then head to Escape Room and challenge your investigative skills with 12 movie-themed rooms waiting for puzzles to be solved. Chambers packed with clues and puzzles which are both verbal and visual, helps you to break free from the room you are trapped in which also includes an ancient tomb where a fictional murder has taken place. If you have the guts, check out the newly launched horror room which includes Annabelle and The Morgue.
Be it heart-thumping adventure, or feasting outside, or mind-wracking clue solving or just relaxing; if you have a Singapore visa you can spend your nights in the most creative way.
Conclusion
Singapore is one of the most visited destinations across the world, and why not! It has something exciting for every kind of traveler which makes it a must visit. From an island nation tortured for decades and starting from scratch, Singapore is every bit an inspiring story for all.