The large city of Taipei is the capital of Taiwan. It is home to an abundance of attractions, and there is a dazzling array of things to do in Taipei. The city has a semi-tropical climate and is most commonly reached by air. Taipei is well connected to the rest of the country by road and rail, and within the city, visitors can make use of the excellent, clean, and efficient public transport system. Getting around Taipei is very easy.
Whilst it does not see the same numbers of tourists as other Asian cities, such as Singapore City, Tokyo, Shanghai, and Hong Kong, more and more people are starting to discover the many charms that the city holds. It combines fascinating history and heritage, interesting culture, and state-of-the-art modern facets.
These are some of the best things to do in Taipei:
The National Chiang Kai-Shek Memorial Hall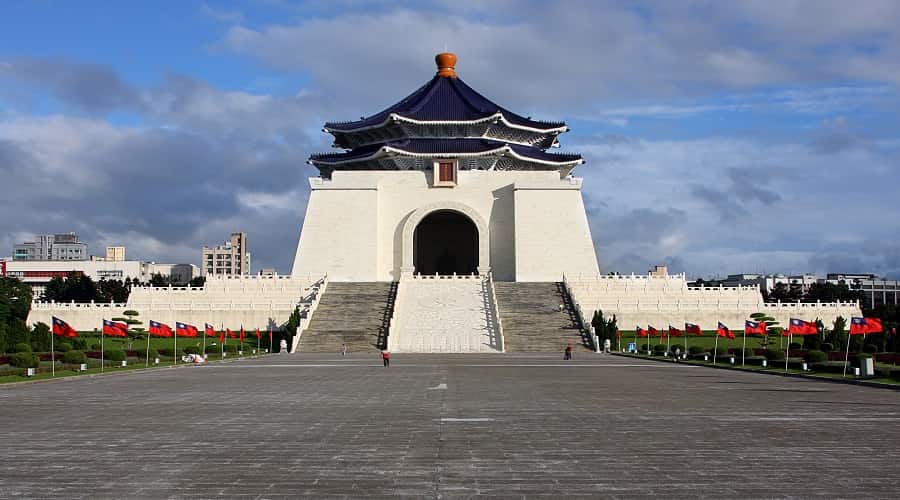 Not only is this important building in Tapei, but this memorial is also of major significance to China. Every morning one can see the national flag being raised, and there is a changing of the guard ceremony every hour. The main courtyard houses a large and looming statue of Chiang Kai-shek, and it is surrounded by stunning gardens, ponds, and sculptures.
Taipei 101 Skyscraper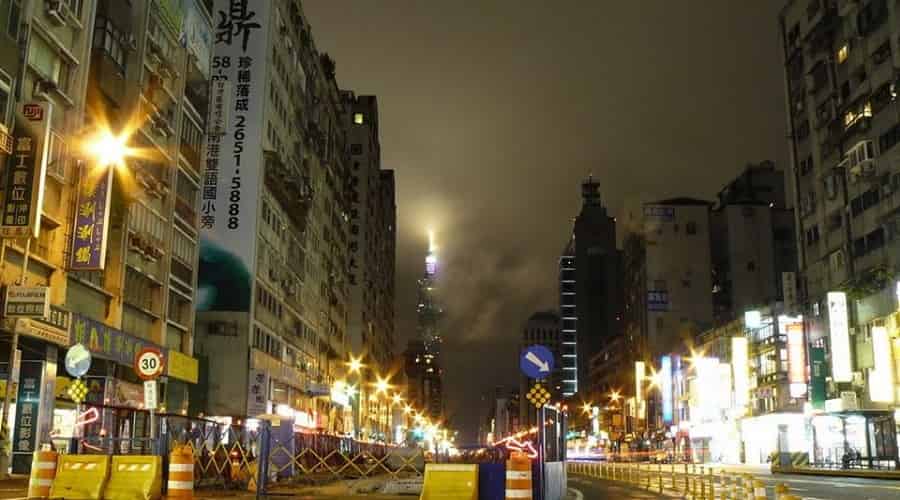 The towering giant of a building known as Taipei 101 is among the tallest buildings in the whole world. It stands over 500 meters tall and is a truly remarkable and stunning building. The intricate details and designs are really rather spectacular. Visitors can ride the high-speed lifts to the indoor and outdoor viewing decks for sweeping panoramic views over the city.
Museums and Galleries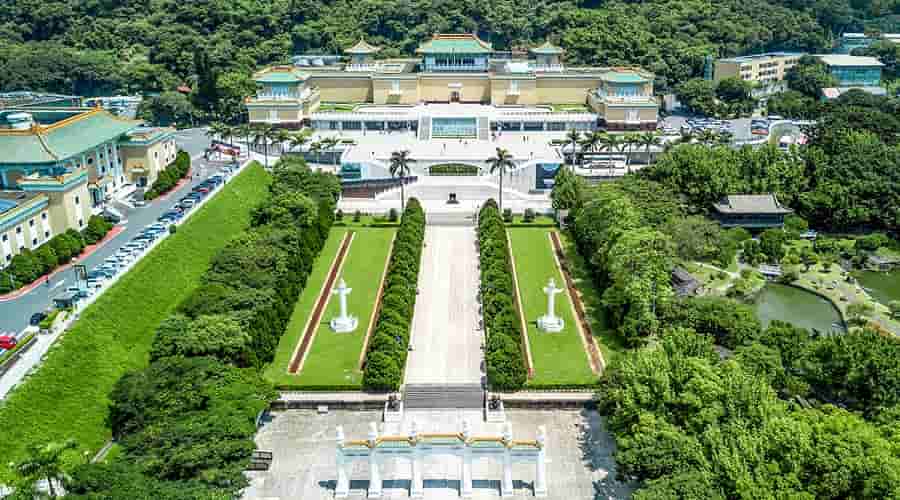 Taipei is home to a wide selection of different museums and galleries, with something to interest all and appeal to all tastes. History lovers and those interested in culture and heritage will enjoy the National Palace Museum, with its extensive collections of Chinese objects. One can learn more about the native population at the Shung Ye Museum of Formosan Aborigines. Art lovers will enjoy the Taipei Fine Arts Museum, the Museum of Contemporary Art, and Taipei Artists' Village. For a greater insight into the country and city, visit the Taipei Story House, the National Taiwan Museum, the National History Museum, and the Discover Center Of Taipei. There are many more besides, just waiting to be explored!
Sun Yat-Sen Memorial Hall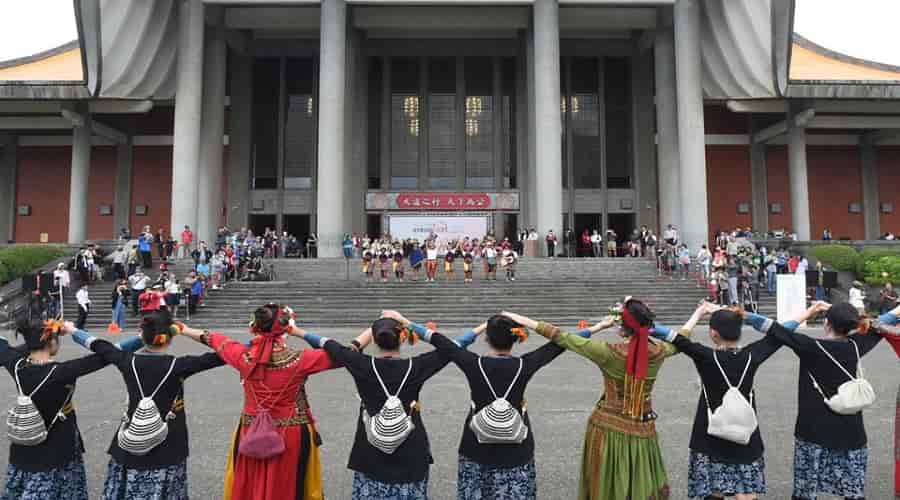 This memorial was built to honour the founding father of modern-day China. It is a glorious piece of architecture, surrounded by fabulous gardens and a magnificent park. Inside the Hall, marvel at the awesome and impressive statue of Sun Yat-sen, flanked by guards of honour. There are various displays and exhibitions.
Longshan Temple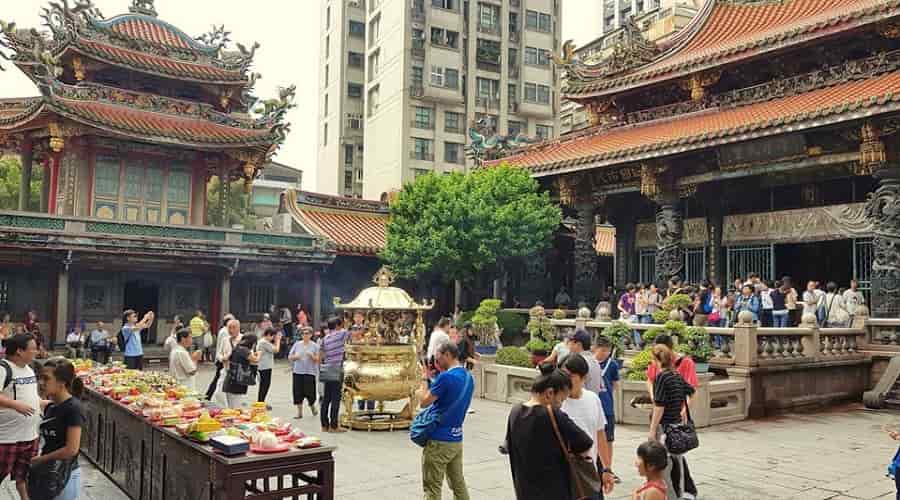 This revered and important temple combines both Buddhist and animist elements. It is peaceful and atmospheric and surrounded by various fortune tellers waiting to assist with problems and name auspicious days. The local neighborhood contains a charm and character that is often amiss in the bustling heart of the modern city.
Taipei Zoo
Loved by children and adults alike, Taipei Zoo offers a wonderful and unique experience. Home to a wide range of different animals, animals are allowed to roam freely through large meadows and paddocks, rather than being confined to cages. It has the added bonus of being surrounded by lush and verdant scenery.
Other things to do in Taipei include seeing a performance at the National Theater Hall, relaxing and escaping the chaotic city in one of the pretty parks, strolling along the historic Dihua Street, sipping traditional tea in a quaint and authentic tea house, paying a visit to one of the city's fine temples, chilling out at hot springs, going in search of the remaining ancient city gates, shopping 'till you drop at a bustling market or ultra-modern mall, and trying a range of delicious local cuisine.