If you're tired of plane and car travel and are looking for a totally new and different experience for your next vacation, a cruise might be the perfect answer. Cruises are available from most every large port city in the world, but also at lots of smaller port cities as well. Where you embark on your cruise will determine the route your cruise ship will take. For example, if your cruise departs from the southern United States, you'll likely visit Mexico and the Caribbean. If it embarks from a European port, you'll follow a European port of call itinerary.
Booking a cruise can be overwhelming, especially if you've never done it before. There are lots of things to take into consideration that you really don't have to think about with airplane travel. We've created a list of tips to help alleviate some of the stress and confusion that can come with knowing how to successfully book the cruise of your dreams.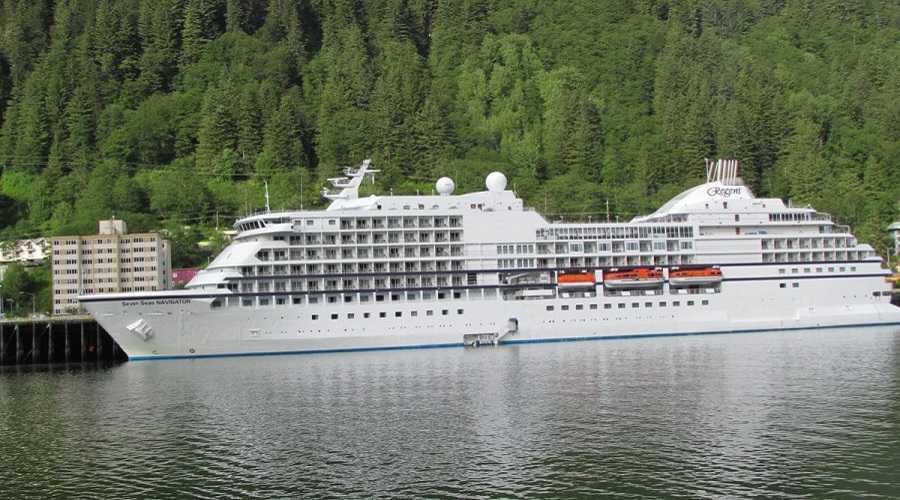 1- Decide which Kind of Cruise you Want to Take
Do you want to go to a tropical location or somewhere more exotic? Do you want a week long cruise, a month long cruise or just a few days at sea? Knowing where you want to go and how long you want to stay ahead of time can really help you filter out the cruises that do not apply to your needs, which makes the choosing easier.
2- When do you Want to Go?
The time of year you embark on your cruise can affect many factors of your trip. Generally speaking, the farther in advance you book your cruise, the better the deal is going to be. However, lots of cruise lines offer last minute deals which are pretty great, too – so being flexible in your travel plans is the key to getting the best price.
3- How is the Weather?
Certain parts of the world are more susceptible to extreme weather events at certain times of the year than others. Booking a cruise to the Caribbean or Mexico during the peak of hurricane season, for example – would not be such a good idea and can be avoided with a little research. The cruise line won't refund any monies that you paid if they have to venture off course due to inclement weather so it's very important to know what the weather will be like in your intended destination to avoid such disappointments.
4- Set a Budget
Once you know exactly the type of cruise you're looking for, set a budget. Shop only for cruises within your price range. This helps narrow down the choices even further so picking the cruise that's right for your family is not such a daunting task
5- Is Airfare Going to be a Factor?
By now, you know where you want to go on your cruise, when you want to go and roughly, how much it's going to cost you. The next thing you need to find out is whether or not airfare is going to be a factor. Can you embark on your cruise from some place locally or a location that you can drive to? If not, you will need to factor in the cost of airfare into your budget as well. Now is the time to redo your search to find the best deals within your budget that include airfare in the price of the cruise.
6- Check the Occupancy Requirements
Most cruise lines base their advertised rates on double occupancy – meaning two people per cabin. If you're traveling alone, you might want to reconsider this because you will be paired with a roommate of the cruise line's choosing. Alternately, if you're traveling as a family, check to see if it would be cheaper to book a large family room that accommodates more people or the standard cabins that can hold two people.
7- Be Very Clear what's included in the Cost of the Cruise.
You need to be absolutely clear about what is and is not included in the price of your cruise to avoid any surprise charges and hidden fees on your credit card. You want to know about the cost associated with everything from drinks to food to tipping to WiFi usage to port fees to port excursions and taxes. You'll have to pay extra for the things you need that are not included in the price of the cruise, which means you may have to re-budget the trip several times in order to find a workable solution. Once you've confirmed the fees and costs associated with every aspect of your trip, get a copy of it in writing so that you have some recourse later in the event of an errant charge.
8- Special Considerations for those Traveling with Children
If you're planning to take your children on a cruise, it's very important to be sure your chosen cruise line is kid-friendly. Some are not while others have entire programs and areas of the ship dedicated to children. You want to know that your kids are going to have a good time and be entertained during your trip so that boredom won't soon set in, making everyone miserable.
We think these handy tips are the perfect starting point for booking your next or your first cruise vacation. Keep in mind that some travelers have certain circumstances that make their travel needs different than others, so be sure to inquire about any special amenities that are available for people who are blind, hard of hearing or otherwise physically challenged.
Remember that peak cruise season runs from January to March so you can expect the most and best deals from the cruise lines during this time. Also keep in mind that peak season means more travelers so expect crowds and to have to book well in advance to secure promotional rates. With a little luck and a lot of research, you can have the cruise vacation of your dreams planned and booked at a price you can afford in no time at all.