Kearala, famous as "God's own country" is situated in South India. The state lies along with Arabian Sea. Thus Kerala abodes a number of Beaches. The charming beauty of Beaches and Coconut trees bounding the state in a heavenly environment lets the tourist to enjoy the beauty of nature from its nearest. There are a number of beaches such as Kovalam beach, Marari Beach, Kumarakom Beach, Alapuzha Beach, Baypore Beach, Varkala Beach, Fort Kochi Beach, Kappad Beach, Dharmadam Isle, Ezhimala Beach, Mopila Bay, Muzhappilanged Beach, Pathiramanal Beach, Payyambalam Beach, Sankhumugham Beach, Tanur Beach, Tangassery Beach and Thirumullavaram Beach.
Kovalam Beach Kerala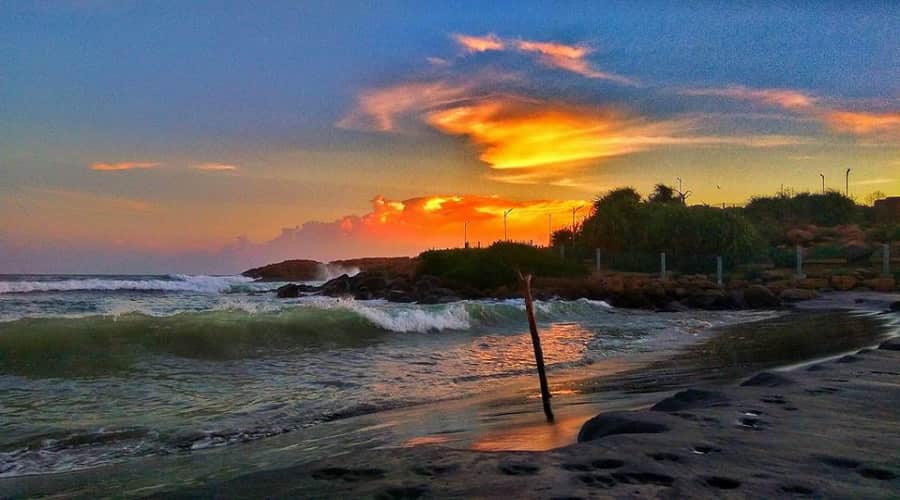 Kovalam, Kerala is a small village on the Malabar coast. The Kovalam beach of Kerala is one of the most popular beaches of India. The coconut grove bays promises for relaxation of soul. The limitless blue waters of Arabian Sea and white sand stretch make the beach promising paradise. This marvelous beaches of Kovalam is an place for tourists. There are a number of water sports available such as aquatics, swimming or sunbathing. You can also enjoy seafood available at seaside restaurants.
There are three gorgeous crescent beaches at Kovalam Village Kerala. The southernmost beach – Lighthouse beach, the middle beach – Hawa beach and the northern most beach – Samudra beach. Lighthouse beach Kovalam is the most popular beach. Here at the Lighthouse beach you can enjoy the cool and gentle wind and barefooted walk silver sand beach. The Lighthouse beach Kovalam Kerala offers a stunning outlook of the Vizhinzam mosque and its lush green surroundings.
Merari Beach Kerala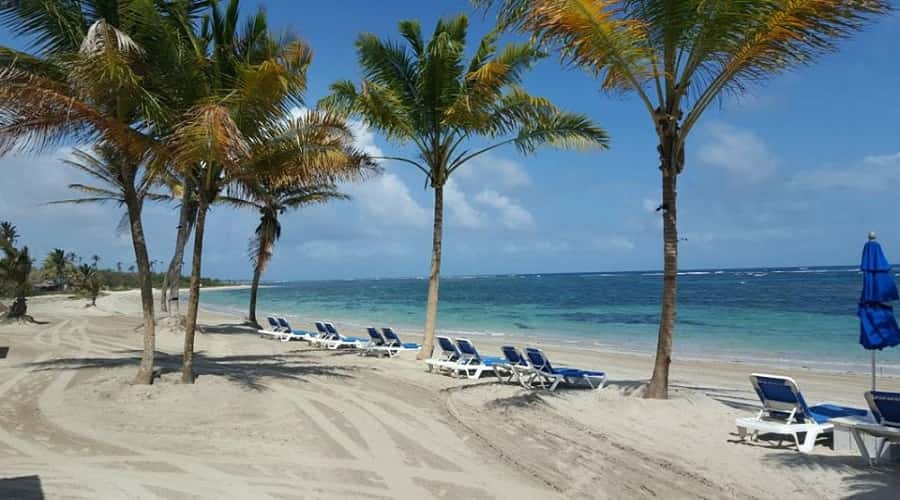 Marari Beach Kerala is situated in Alappuzha District at 40 miles from Kochi. The clean and calm beach of Marari is an ideal place for a vacation. The climate at Marari Beach Kerala is warm and humid and remains same throughout the year. Marari Kerala is an developed beach, not a major tourist attraction, but a peaceful place to calm down and relax. Visiting Marari looks like escaping from the unrest of cities to the slow pace of life. Here you can enjoy watching birds in Kumarakom Bird Sanctuary, traditional coir-making units, and the Kerala backwater canals. Snake Boat Races are major attraction during August.
Kumarakom Beach Kerala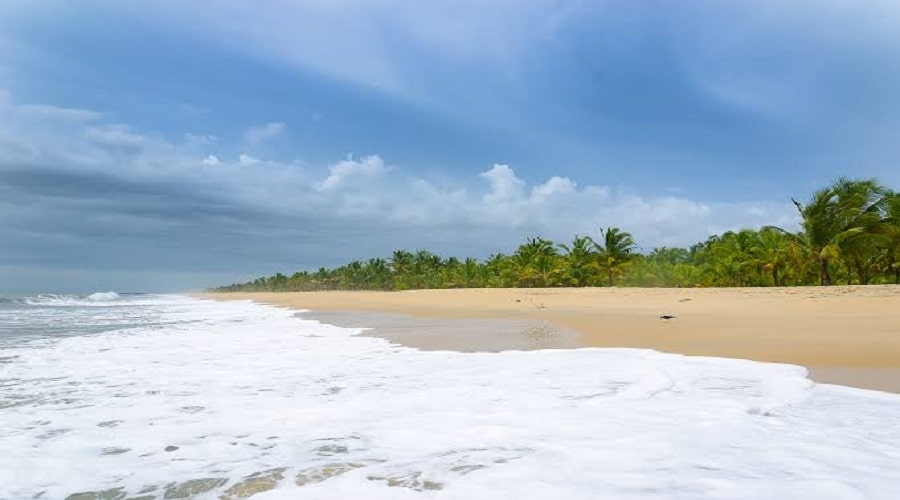 Kumarakom village of Kerala is a bunch of small islands in the Lake of Vembanad. An incredibly gorgeous ecstasy of mangrove woodlands, emerald green paddy fields and tall coconut groves intermingle with charming waterways to make Kumarakom ideal place to get serene and relax. Kumarakom offers the tourists for leisure boating. Here you can enjoy watching a number of birds such as egrets, darters, herons, teal, waterfowl, cuckoo, wild duck and some Siberian migratory birds. Kumarakom has a broad range of houseboats that are used for tourists. There are many boating clubs where you can enjoy boating and boat racing.
Alappuzha Beach Kerala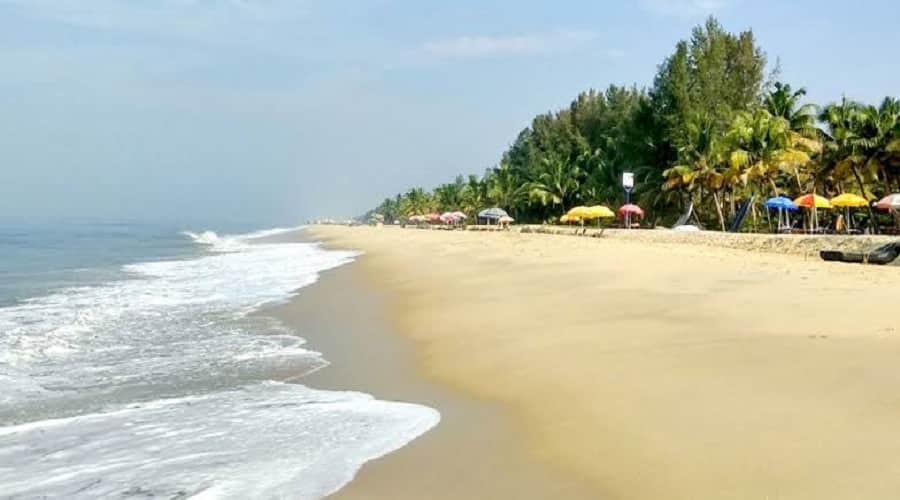 Alappuzha beach of Kerala is fairly a well-liked tourist destination in India. The calm and serene beach of Alappuzha Kerala provides the tourists for relaxation. The Alappuzha Beach Kerala is blessed with lush green loveliness. Its huge lakes and abundant bright water rivers make the beach gorgeous. Alappuzha is known as the natural wonderland of Kerala. A dense palm groves are situated at one end of the sandy track. Alappuzha.
Bekal Beach Kerala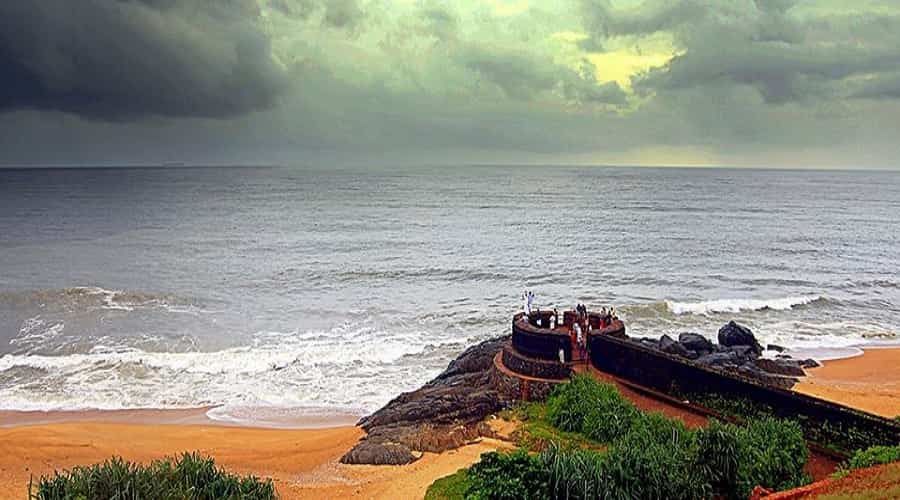 Bekal is situated on the coast of Arabian Sea and is around 42 miles from Mangalore. Major tourist attractions at the Bekal Beach Kerala is her virgin beaches and immaculate backwaters and centuries old fort. Bekal Beach of Kerala in the only destination in Kerala that is declared Special Tourism Area by the Government of India.
The international tourist's destination of Bekal Beach Kerala is appropriately noticeable for a number of ancient temples, forts and festivals. Bekal Fort is the largest fort in the area. The sea facing (Arabian Sea) Bekal Fort stands between two extensive characteristically gorgeous palm fringed beaches.
Beypore Beach Kerala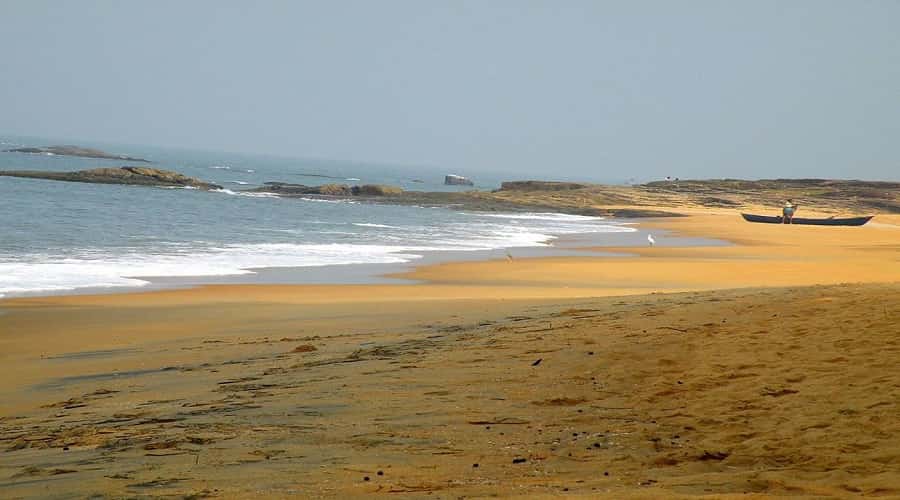 Beypore Beach is situated at the end of Chaliyar River in Kozhikode district of Kerala. Beypore Beach kerala is well-known port and fishing harbor. In ancient time, the Beach of Beypore was an significant trade and commerce centre. A boat building yard is situated on the beach. Peace and quietness of blue water expansion wrap is the salient feature of the beach.
Cherari Beach Kerala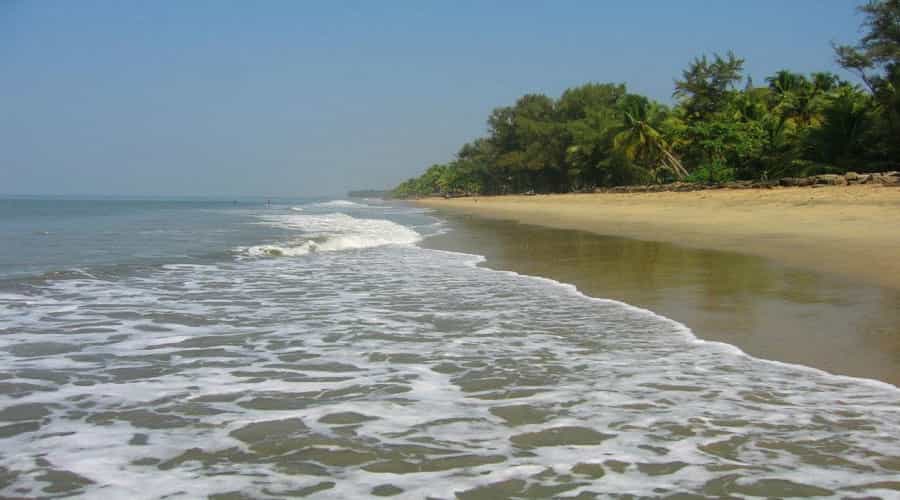 The clean and golden Cherai Beach Kerala is situated on a 10 miles long. Cherari Beach is famous as " The Prnicess of the Queen of the Arabian sea". Cherari Beach, Kerala is about 30 miles from Ernakulam city and surrounded by a coconut rich village. The Beach of Cherari is ideal for swimming. Here you can enjoy rich sea foods, swimming, dolphin watching etc.
Dharmadam Island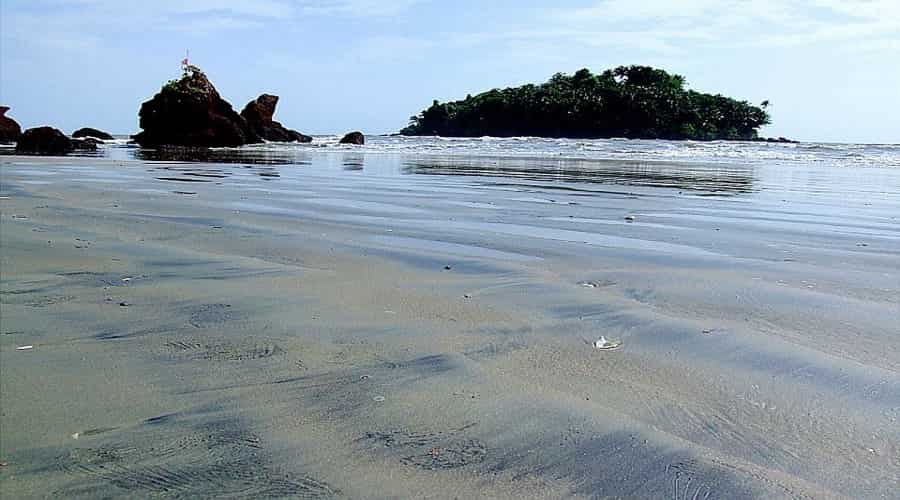 Dharmadam Island of Kerala is a gorgeous beach, situated about 10 miles from Kannur. A small 5 acre of isolated land enclosed with coconut groves and emerald green scrubs constitute good-looking spectacle from the Dharmadam Beach. Dharmadam Beach Kerala is sheltered with tall coconut groves and dense bush. Dharmadam, earlier known as Dharmapattanam is a Buddhist throttlehold. You have to take permission for entering this privately owned island.
Ezhimala Beach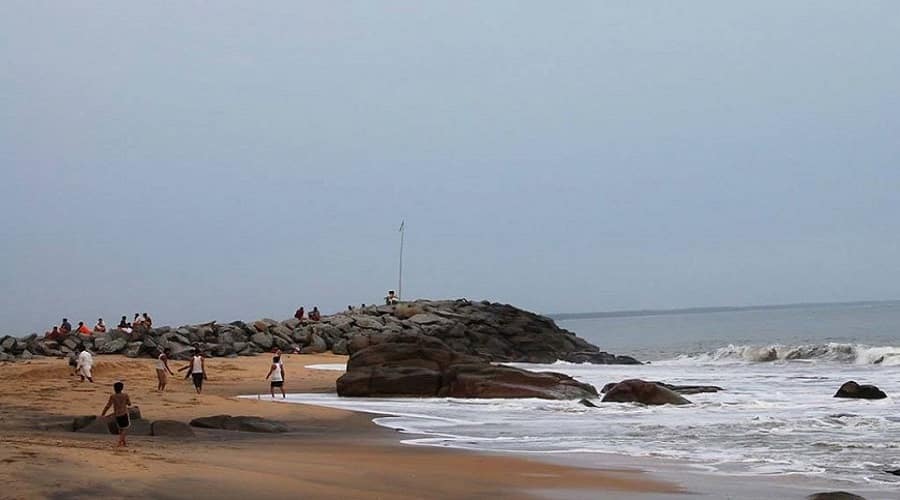 Ezhimala Beach of Kerala is ancient historical place of Kerala. The gorgeous beach of Ezhimala has a small hill nearby. Stone carved pillars and an very old interment hall can be seen at the base of the hill. The hills are well-known for exceptional therapeutic aromatic plant. You are required to take permission from the under development Naval Academy for entering here. The Beach is about 35 kilometers from Kannur district At Ezhimala Beach, there are also a very old mosque at one of the hill.
Suggested Tour