A brand new year has commenced and travel plans are to be made, and for those of you who have not set foot on beautiful Palawan just yet, you sure are missing out a lot! Foreigners have universally lauded the place and all of the locals have heard of the island's proverbial wonder. Composed of over a thousand islands and islets and with a coastline spanning, at least, two thousand kilometer's, it is a beach baby's ultimate getaway spot. The place is practically teeming with opportunities from the pristine white beaches, postcard-worthy snapshots, local native restaurants and the colorful local sceneries. If this is not enough to convince you to start considering visiting the place then maybe the reasons below will:
Coron Island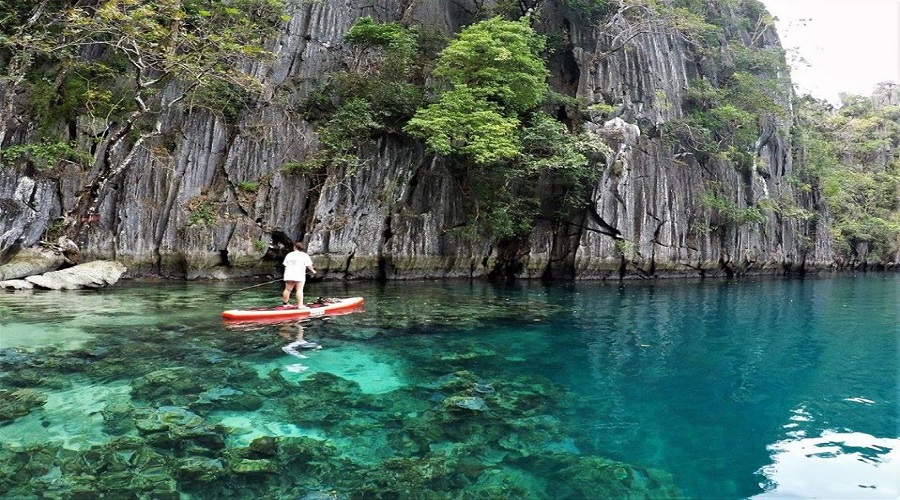 The island of Palawan is swarming with tourists and friendly locals so much so that travelling there alone would not be a problem seeing as you can readily join other tourists who have already grouped off and started island hopping or Snorkeling. The best of Palawan's marine life is experienced through island hopping tours. So while you are in Coron, choose the packages that include Siete Pecados which is famed for its diverse and abundance marine life (which includes pretty and massive corals) and the Twin Peaks which shelters colourful coral reefs and colourful fish.
The Taste of Fresh Seafood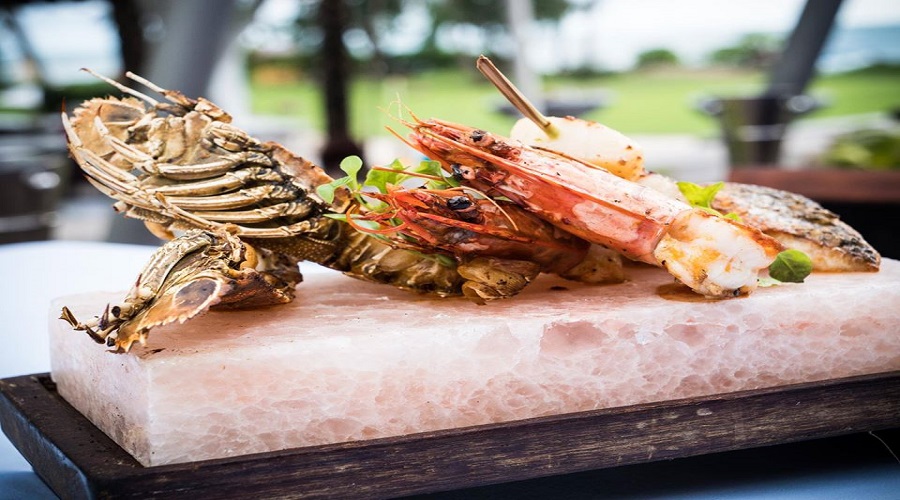 Considering that the island is flanked by bountiful marine life, you will undoubtedly have the freshest and best seafood offered in the entire archipelago. And when it comes to seafood, nothing beats the fresh bites taken from the sea straight to your plate.
Kayangan Lake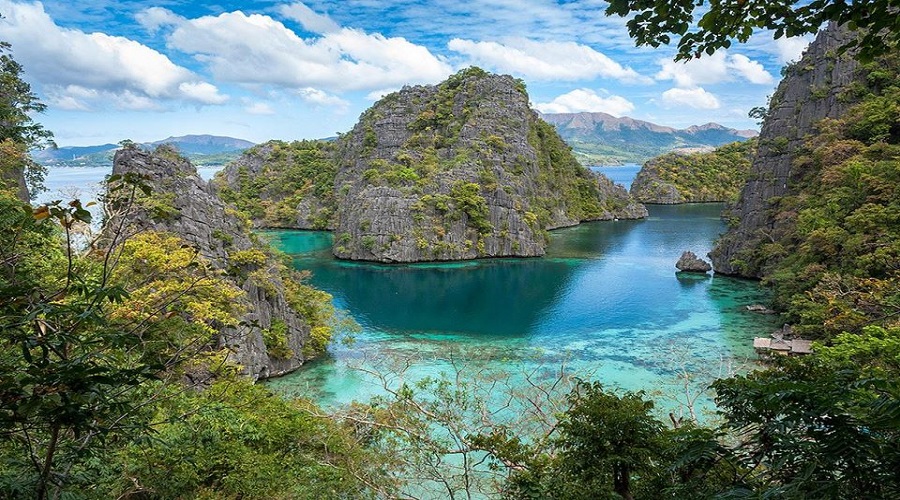 Considered as one of Asia's clearest and cleanest, Kayangan Lake is Coron's pride. It is roughly a hundred step climb up, then down but the trip is worth it and the dip is a must to refresh yourself. Just be sure you have your life jacket packed. Before rushing into the lake, take a lot of photos of the gorgeous lagoon as you reach the midpoint of your climb.
Dive Spots Galore
For diving enthusiasts, Palawan's underwater scenery is a treasure to behold as it is exceptionally diverse and vibrant making for some of the best dive spots in the Philippines. For novices and newbies, start by seeking out the calm seas of El Nido. Adventurers are not left out either as the shipwrecks of Coron Bay will leave you awed with World War II wrecks buried and scattered under the sea.
Towering Limestone Cliffs
Daredevils and adventurers alike will love this feature as they are not only an aesthetic sight to behold–these majestic limestone cliffs of Palawan are actually safe and perfect for cliff jumping. Getting to the jump sites will require a boat ride and a local expert will accompany you as you scale the cliffs and take the exhilarating free-fall.
Diverse Wildlife
Palawan does not only boast of a place teeming with amazing and beautiful marine life, it is actually a sanctuary for various animal species as well. For those who prefer to observe our avian friends, Rasa Island is the place to go as it is an island mainly for birds. If you are seeking for a variety of wildlife, Calauit Game Preserve and Wildlife Sanctuary is the perfect place to be in as it hosts a variety of animal life such as giraffes, impalas, waterbucks, gazelles and even zebras which hail all the way from Africa and you can observe them roaming free with the bear cat, Calamian Deer and Palawan peacock pheasant and other Philippine animals.
Puerto Princesa Subterranean River
One of Palawan's pride is Puerto Princesa's Subterranean River which is considered to be one of the new seven natural wonders of the world and is also a UNESCO World Heritage Site. This is one of the world's longest and possibly quite the most unique underground river as it is located underneath a mountain range and winding through a cave system filled with natural rock formations.
Backyard Scene
Palawan by itself is a place full of picturesque places and each of these places are worth exploring–even someplace nondescript such as its backyards. There are suggested routes but for the adventurous at heart, you can always opt to chart your own course. There may be dirt roads to brace for, rest assured these roads will lead you to beautiful beaches, waterfalls, mangrove forests and rivers.
Sun Soaked Island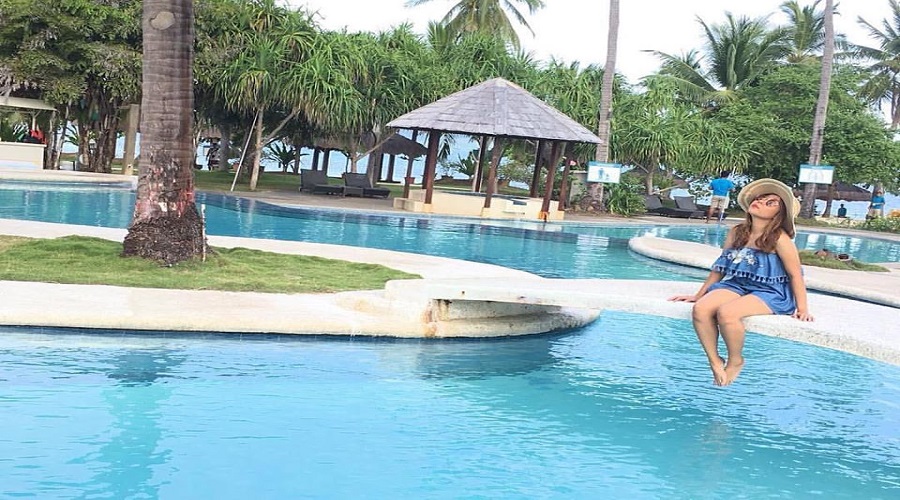 Palawan Island has considerable a nice tropical climate and pleasant temperatures throughout the year making it the perfect place for a beach getaway. The island's weather can be vastly different than the rest of the Philippines considering its geographic position, it is rarely hit by typhoons. It is the best place to escape to during the cold seasons and is the perfect place to relax.
It Is Easy On The Pockets
Fret not about budget as travelling to Palawan is surprisingly cheap. For approximately a thousand pesos, you can already afford a one day stay including transport and local food.