Ireland may be a relatively small country but it still holds a treasure trove of natural, historical and archaeological wonders within its land. If you're planning a trip to Ireland you may be struggling to decide what to fit into your itinerary. We've compiled a list of our top 5 places that you must visit in Ireland to ensure that your trip is complete.
List of 05 Tourist Attractions in Ireland
01. Giant's Causeway, Northern Ireland: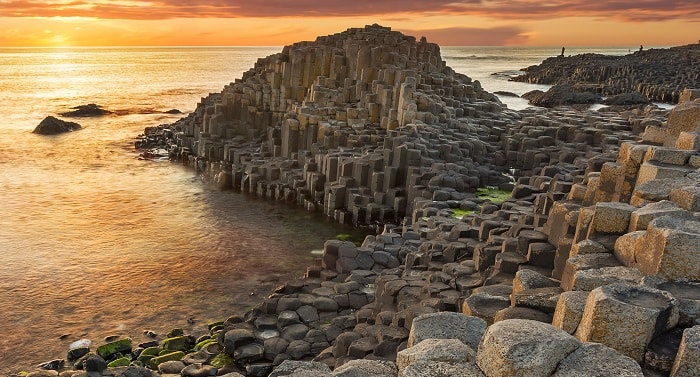 Your visit to Ireland is not complete without paying a visit to the Giant's Causeway in County Antrim. This stunning and iconic natural wonder was declared Ireland's first UNESCO World heritage site in 1986 and is often mentioned as the eighth natural wonder in the world. The Giant's Causeway is naturally formed of over 40,000 basalt columns which appear to be interlocking that can be seen on the beach and in the sea reaching out towards Scotland. This wonder is now known to have been caused by an ancient volcanic eruption, but an old legend said that it was built as a pathway to Scotland by an Irish giant call Finn MacCool.
02. Dublin: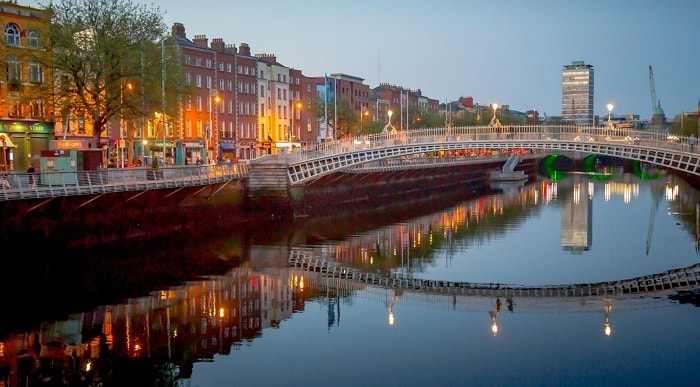 In order to what modern day life is like in Ireland, a trip to the country's capital Dublin is a must. Dublin a quite a small city, but it is vibrant, bustling and rich with the country's history and culture. Experience the city like a local and pop into an Irish pub or bar for a pint of Guinness and a pot of Irish stew. Visit all of Dublin's attractions by either hopping onto a sight-seeing bus, taking a walking tour, or booking to ensure that you see everything and make the most of your trip. Make sure that you see the Guinness Storehouse, Saint Patrick's Cathedral, Trinity College, Dublin Castle and the National Museum and Art Gallery. If you are travelling in a group then you will be pleased to know coach hire in Dublin is easy to obtain.
03. Killarney National Park: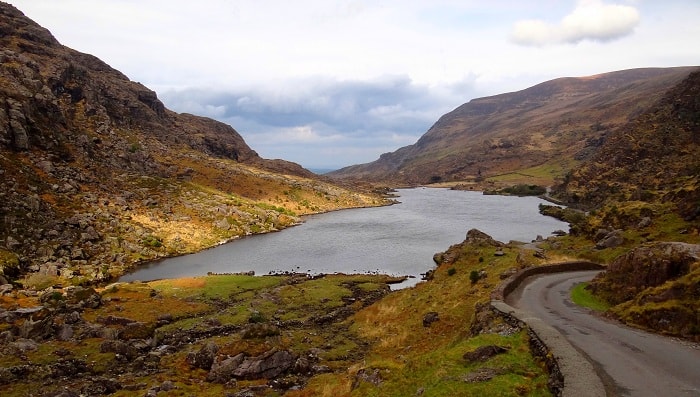 Located in Country Kerry Killarney National Park consists of 24,700 acres of land. It's easy to see why this spectacular area was the area that became Ireland's first national park. Killarney National Park has a huge variety of different landscapes including lakes, mountains and forests. There are plenty of rare animals, birds and plants to be spotted for keen nature-lovers.
04. Glendalough: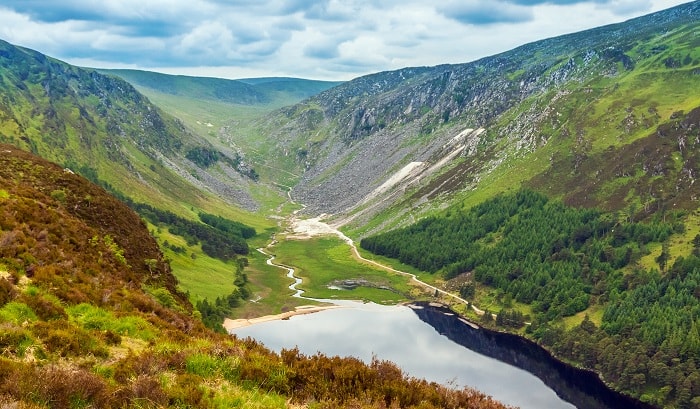 Located very close to Dublin Glendalough is often named as one of Ireland's most beautiful visitor destinations. Glendalough means "glen of two lakes" and is a glacial valley in County Wicklow, about one hour's drive from Dublin. Nestled within beautiful natural scenery you will find an early medieval 6th century monastic settlement. The most iconic building there is the 30 metre tall round tower.
05. The Cliffs of Moher: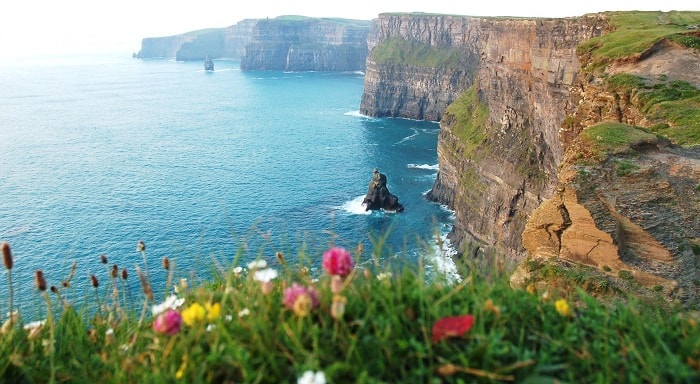 Located on the coast in County Clare the Cliffs of Moher are a magnificent and iconic sight. At their highest point the cliffs are 702 feet tall and they stretch for 5 miles along the coastline. There are 800 metres of protected cliff-side walks with plenty of viewing areas. There is also a 19th century viewing tower called O'Brien's Tower for anyone who wants to get even higher!