Malaysia exudes a sense of dynamism and unique character that attract hundreds and thousands of foreign tourists all-year round. The country offers diverse experiences to travelers such as nature adventure in the Borneo Island and cultural life in the peninsula. So, you can choose from a wide range of activities for your upcoming Malaysia trip no matter what your preferences are. There is always something fascinating to see and do in this enchanting Southeast Asian nation.
10- Georgetown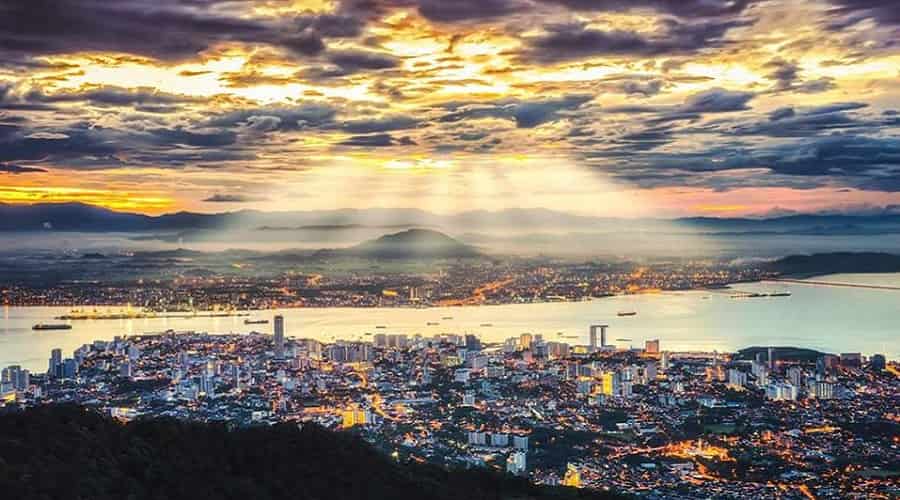 Georgetown was named after King George III, who was one of the greatest royalties in Britain. This lovely town is situated on the northeast portion of Penang Island, and a huge percentage of the population in Georgetown are Chinese. What's impressive about this town is that it has managed to retain most of its shophouses that were built during the colonial era. In fact, the town is widely-recognised for its impressive and extraordinary cultural townscape that is nothing like any other places in Southeast Asia. It is mostly in the evening when the town comes to life, and you will find locals heading towards their favorite street hawkers for cheap and tasty meals no matter what time of the night.
9- Taman Negara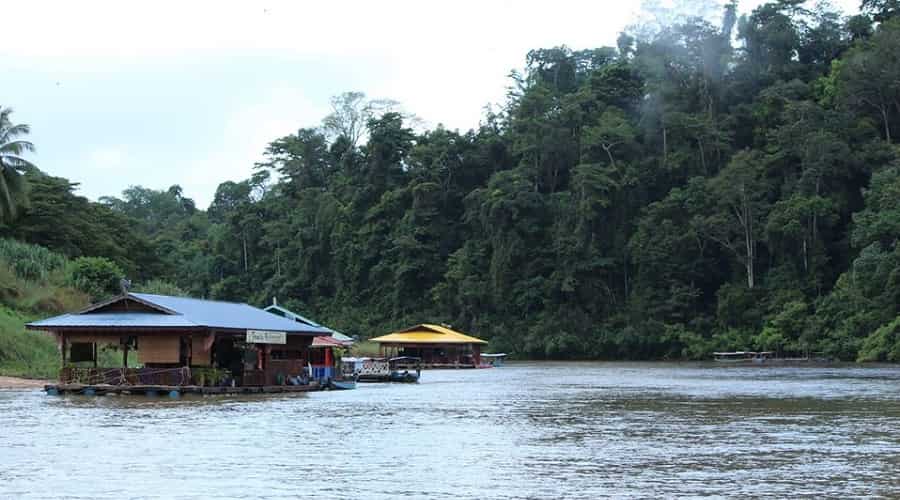 This breathtaking place means "national park" in the Malay language, and it boasts of a stunning tropical rainforest that is among the oldest in the planet. The Taman Negara features pristine waterfalls, massive trees, dense forests, and exhilarating jungle treks. Most of these treks have varied durations, and you can also find the longest canopy walkways in the world. There are some trails that allow visitors to explore the vastness of the forest even without any guide. It is also important to note that the forest is home to several endangered species in the country such as leopards, rhinos, tigers and Asian elephants. However, sightings are getting quite rare, and common animals found in the park include small deer, tapir, snakes, lizards and birds.
8- Mount Kinabalu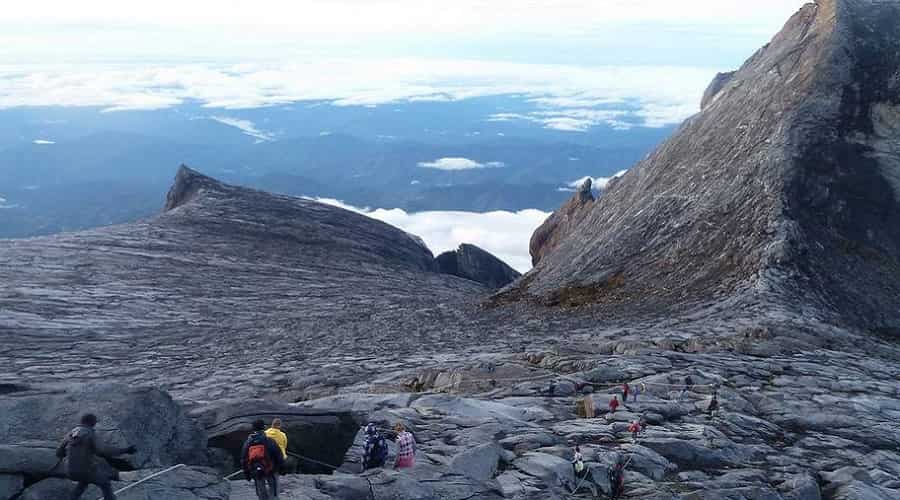 Mount Kinabalu stands at a height of 4,095 meters above sea level, which makes it Borneo's highest mountain. It is known for its rich flora and fauna, and there are more than 100 mammalian species, 326 bird species and 600 fern species in the mountain and its surrounding areas. The main peak offers an easy ascent to any climber with notable physical condition, and it does not require the use of special mountaineering equipment.
7- Johor Bahru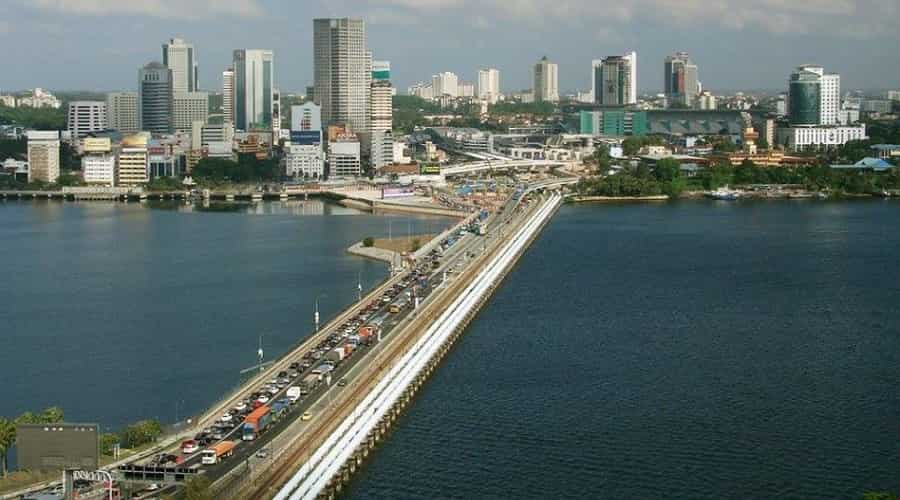 Johor Bahru is Malaysia's second largest metropolitan area. Since two of its major theme and amusement parks were opened to the public in 2012, the city has become one of the country's major tourist destination. Aside from these amusement parks, Johor Bahru is home to a few other remarkable attractions including the glass temple of Arulmigu Sri Rajakaliamman. This fascinating Hindu Temple is lavishly decorated with lovely glass mosaics.
6- Tioman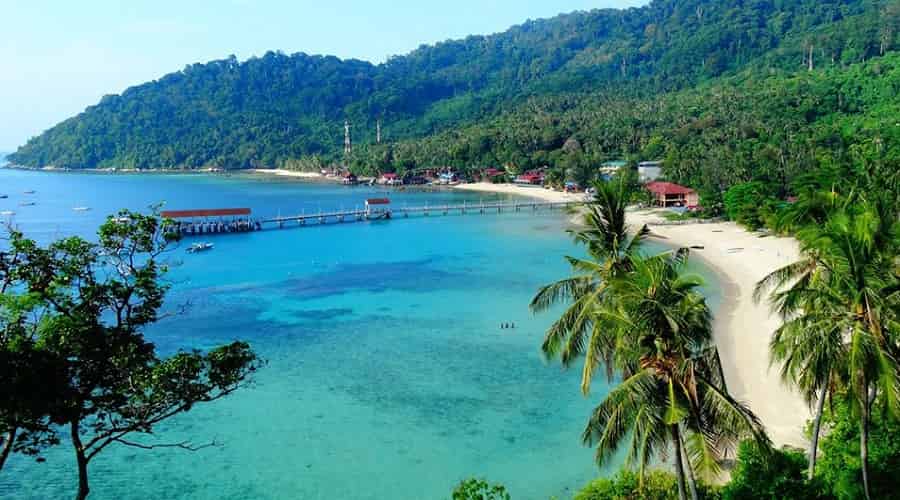 This small and idyllic island is situated on Malaysia's east coast. It was given the title as one of the most beautiful islands in the world, by Time Magazine. Since then, numerous tourists have frequented Tioman in search for a memorable experience in a breathtaking paradise. The island is located in the midst of enchanting white coral reefs, which makes this place a favorite spot by most scuba divers. Travelers usually visit the island from November through February, after the monsoon season.
5- Mulu Caves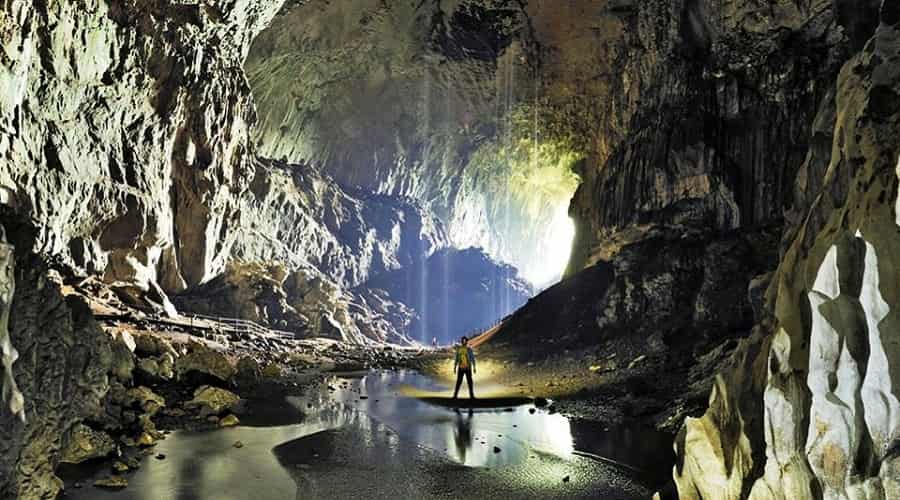 The spectacular Mulu Caves of Malaysia are found in the Gunung Mulu National Park, in Borneo. This enchanting park encompasses remarkable caves and some karst formations in a rainforest setting. In addition, the Sarawak chamber that is located in one of the underground caves is considered as the world's largest cave chamber. The chamber is so vast that it is possible to fit the massive 40 Boeing 747s even without overlapping their huge wings. Here, you can also find a large colony of the Wrinkle-lipped bat in the Deer Cave exit.
4- Kuching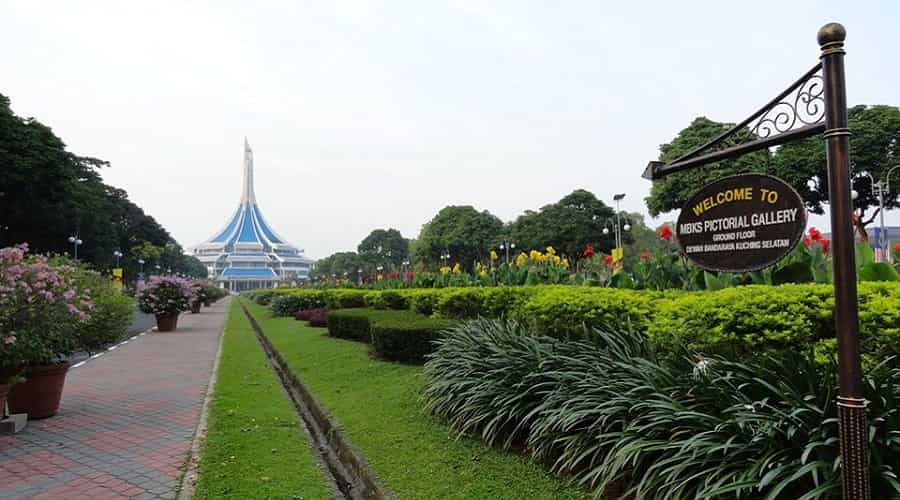 If what you look for in a vacation is an immersion to a country's culture, then there is no better place to begin your trip than in Kuching. This charming city is an excellent choice for a meaningful and memorable vacation that is packed with leisure and learning. You can find several museums and breathtaking planetarium that will amaze every traveler. Moreover, you may want to have a glimpse of a panoramic 360-view of the surrounding areas as you work your way up the Kuching Civic Center. Other places to visit include the bustling waterfront where you can simply lounge while munching on a scrumptious snack from a nearby stall. What's more, you should check out the bustling Sunday market for loads of great finds to buy.
3- Petronas Twin Towers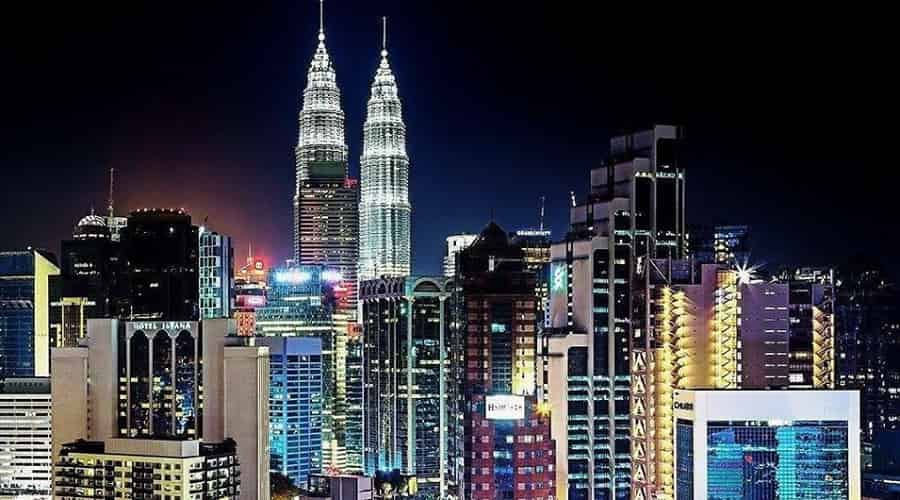 Kuala Lumpur is famous for the Petronas Twin Towers, which used to be the tallest buildings in the world before they were surpassed by the Taipei 101. Nevertheless, these towers remain as the tallest twin buildings in the planet. It features 88-floor lavish towers that are made of reinforced concrete and has a lovely glass and steel facade to match typical motifs in Islamic art. These towers have a sky bridge that connect the two buildings on the 41st and the 42nd floors.
2- Sepilok Orangutan Rehabilitation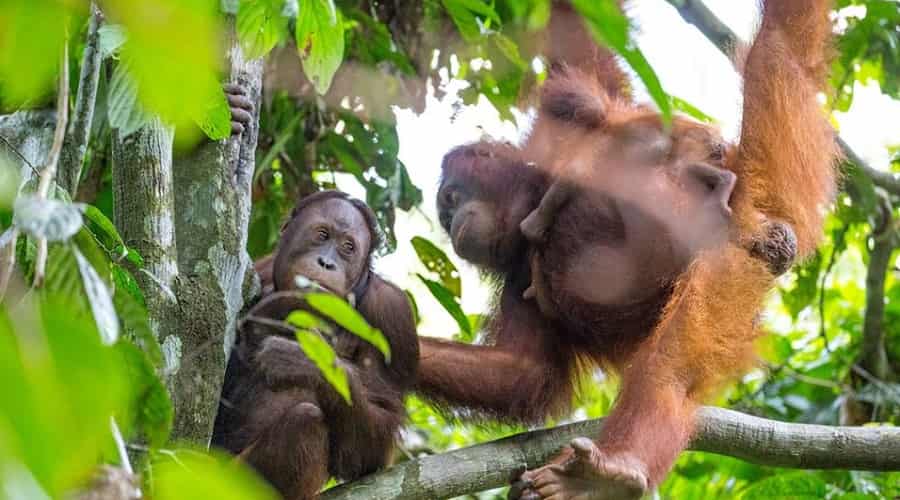 The famed Sepilok Orangutan Rehabilitation was established in 1964, which was intended as a shelter for orphaned baby Orangutans that are rescued from plantations, illegal hunters and logging sites int he country. These Orangutans are then trained to live on their own, so they can be freed and released into the wild when they are already capable of coping with the outside world. The sanctuary is found within the forest reserve of Kabili-Sepilok, and most of its parts is a virgin rainforest. At present, about 80 orangutans are found in the reserve, and it is among Sabah's renowned tourist attractions.
1- Langkawi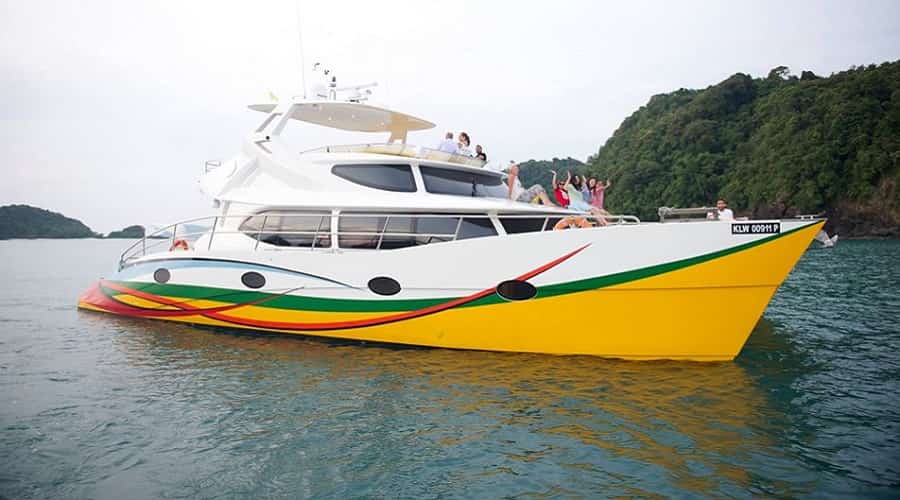 Better known as the country's favorite holiday destination, Langkawi is a vast archipelago made up of 99 islands. These islands are part of Kedah, a state that is adjacent to the border of Thailand. The largest of all these islands is the Pulau Langkawi, which has 65,000 inhabitants. Popular attractions in Langkawi include its picturesque white beaches, rugged mountain peaks, dense forests, and pristine waters. With the lovely sights in the island, it is not surprising that most people choose to celebrate their honeymoon or holidays here in Langkawi.
Get the most out of your most-awaited trip, and explore the remarkable beauty of Malaysia. As you plan your itinerary, make sure you include these superb attractions for a meaningful and action-packed journey!